Being A STEAM Smart Girl is Cool | Watch Project MC2 on Netflix
I love getting girls excited about math and science, and am all for shows and books that showcase smart kids doing awesome things. I loved Nancy Drew when I was a kid, and am reading From the Mixed-Up Files of Mrs. Basil E. Frankweiler to my kiddos this fall.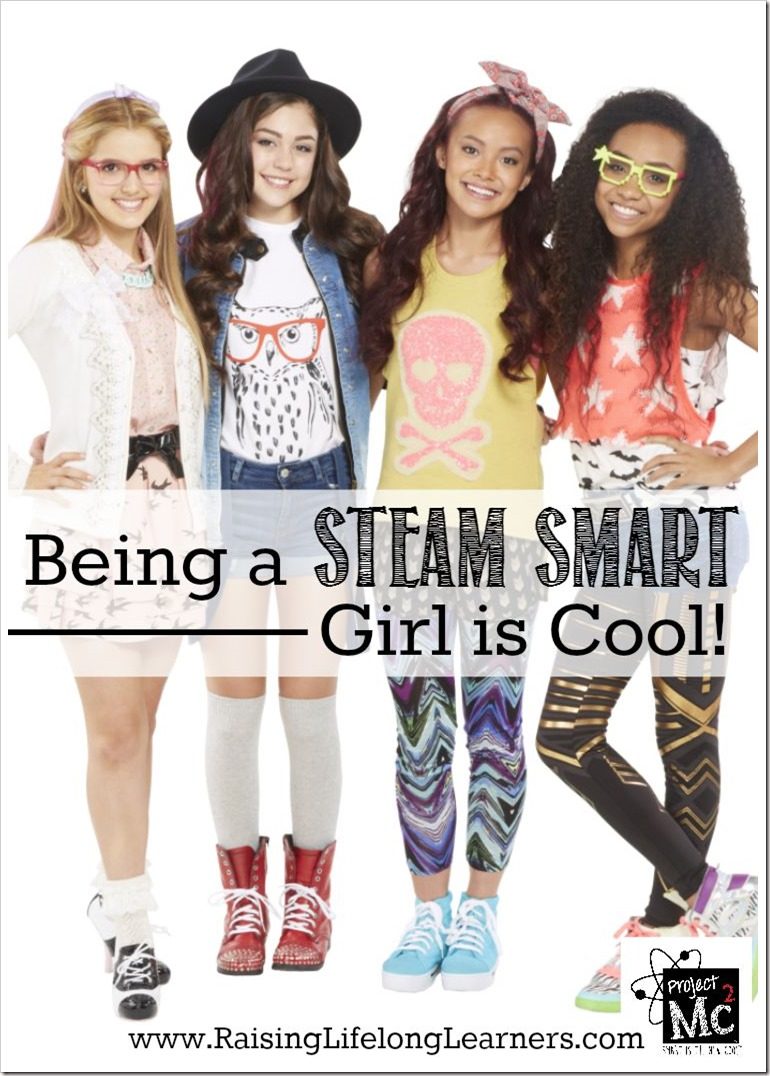 Smart is cool.
STEAM is cool.
Getting our girls all fired up about science, technology, engineering, art, and math is crucial. While I think it's better than it once was, there are still pervasive stereotypes about science and math being for boys and literature and writing being for girls.
Let's break that stereotype and create a culture of STEAM-smart girls and boys. Kids who can find solutions to issues in our world because they think like scientists – they question, hypothesize, and explore possibilities.
And they solve problems.
When I find books and products that help break down barriers and get my girls excited about math and science, I jump on them – and can't wait to share them with you because I know that my readers value intelligence, a passion for learning, and igniting that love of knowledge in their kiddos.
Earlier this summer I came across the Lottie Robot Girl and the Lottie Stargazer dolls, and snatched them up to give to my daughter on her eighth birthday. She loved them. Between the Lottie dolls and accessories, and the Netflix show Odd Squad, our geeky fun was covered and my girls were happily solving math and science puzzles all summer long.
And then we received a "Top Secret" surprise in the mail from Netflix.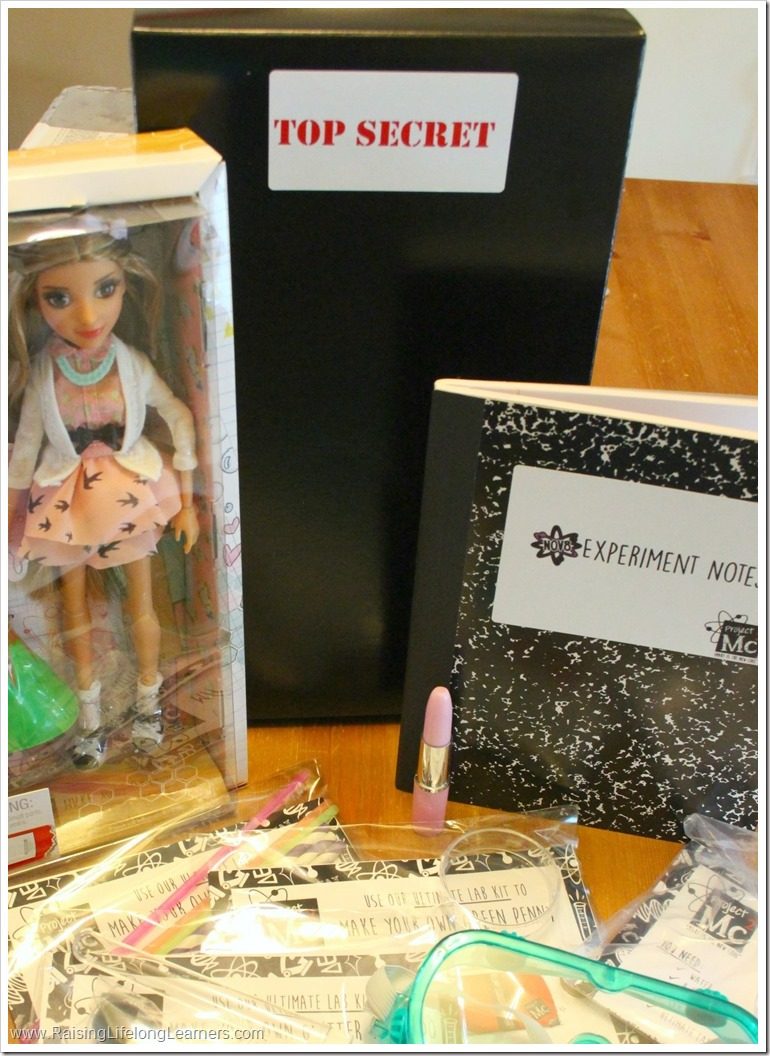 To say my girls were excited would be a complete and total understatement. I was excited, too. The box was loaded with science experiments, a lipstick pen, a science journal, and the cutest science girl I've ever seen, along with an invitation to check out the new Netflix original show Project MC2.
Project MC2 is a show all about four science- and math-savvy girls who team up to crack cases for a top-secret spy organization. All the STEAM subjects are woven through the storylines as the girls use classics like baking soda and vinegar to create distractions and calculate the distance and velocity needed to stop a rolling mirror so that it perfectly deflects the laser beams from a security system, allowing them to doge the alarms and take down the crooks.
This is a seriously fun show, and I'm looking forward to seeing how Netflix develops it this season. My girls are already in love with their Adrienne doll, and the McKeyla, Camryn, and Bryden dolls are hanging out on my Amazon Wishlist, waiting to be added to our collection. Between these gals and Lottie, I'm getting ready to give away any of the other dolls that we have collecting dust downstairs in the playroom bins.
Girls need to be encouraged to love science, technology, engineering, art, and mathematics. They need to know that they can be smart and show their intelligence, and that it makes them who they are… and that person is cool.
Have you checked out Project MC2 yet? What kinds of shows, books, toys, and activities do you share with your girls to help empower them to think, explore, and create? I'd love to know – share in the comments.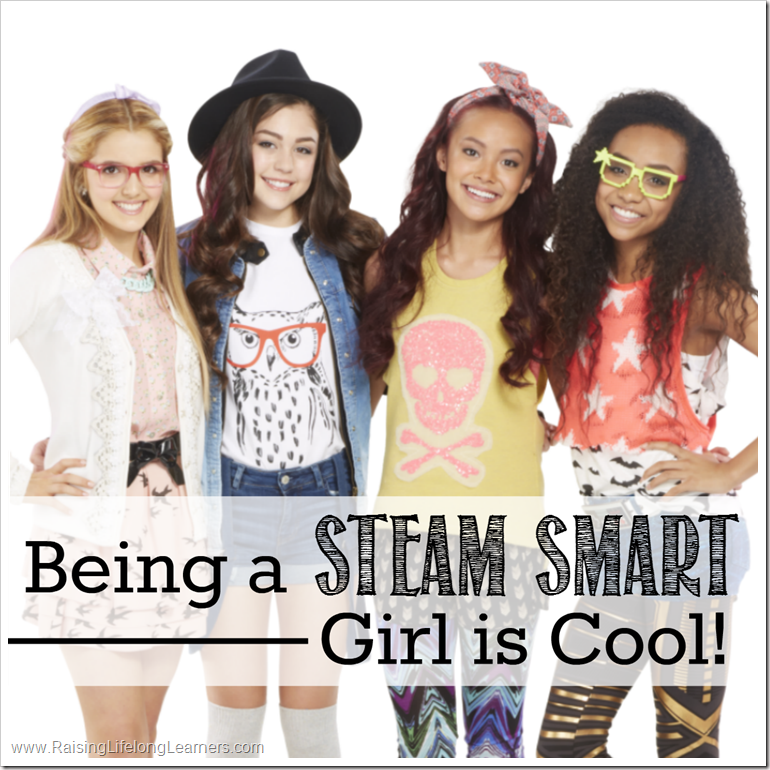 I am a part of the Netflix #StreamTeam, which means that I get to share how much we love Netflix in our family. While Netflix provides me with a subscription to facilitate my posts, I was a subscriber for years, and truly love the service. All opinions are mine. #SmartIsTheNewCool #ProjectMC2 #STEAM