This fun science experiment is simple to set up, and seems just like magic! Kids will love wowing their family and friends with the fishing for ice science experiment.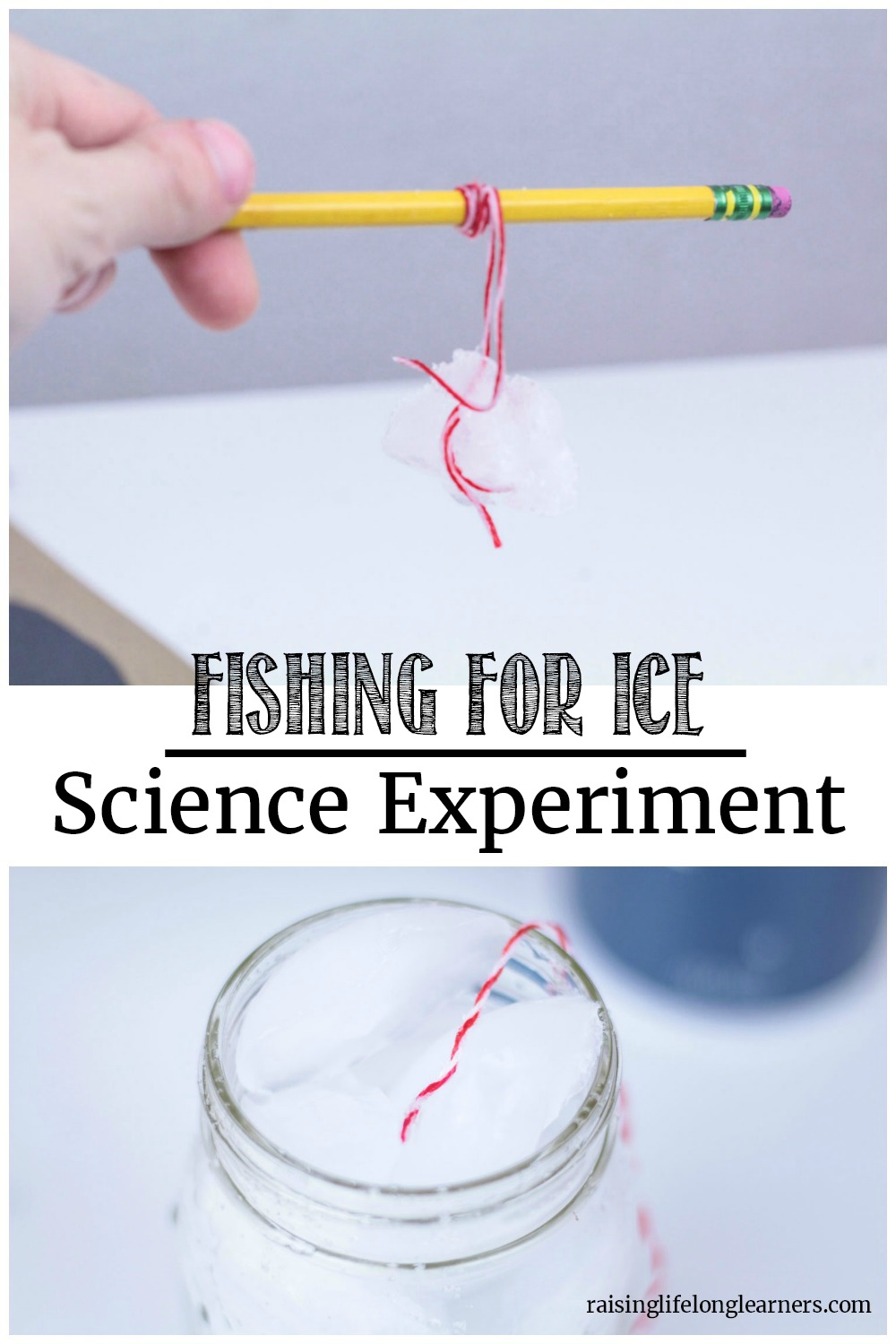 How to Set Up the Fishing for Ice Science Experiment
Other than making sure you have ice frozen ahead of time, there is no advanced prep for this project at all!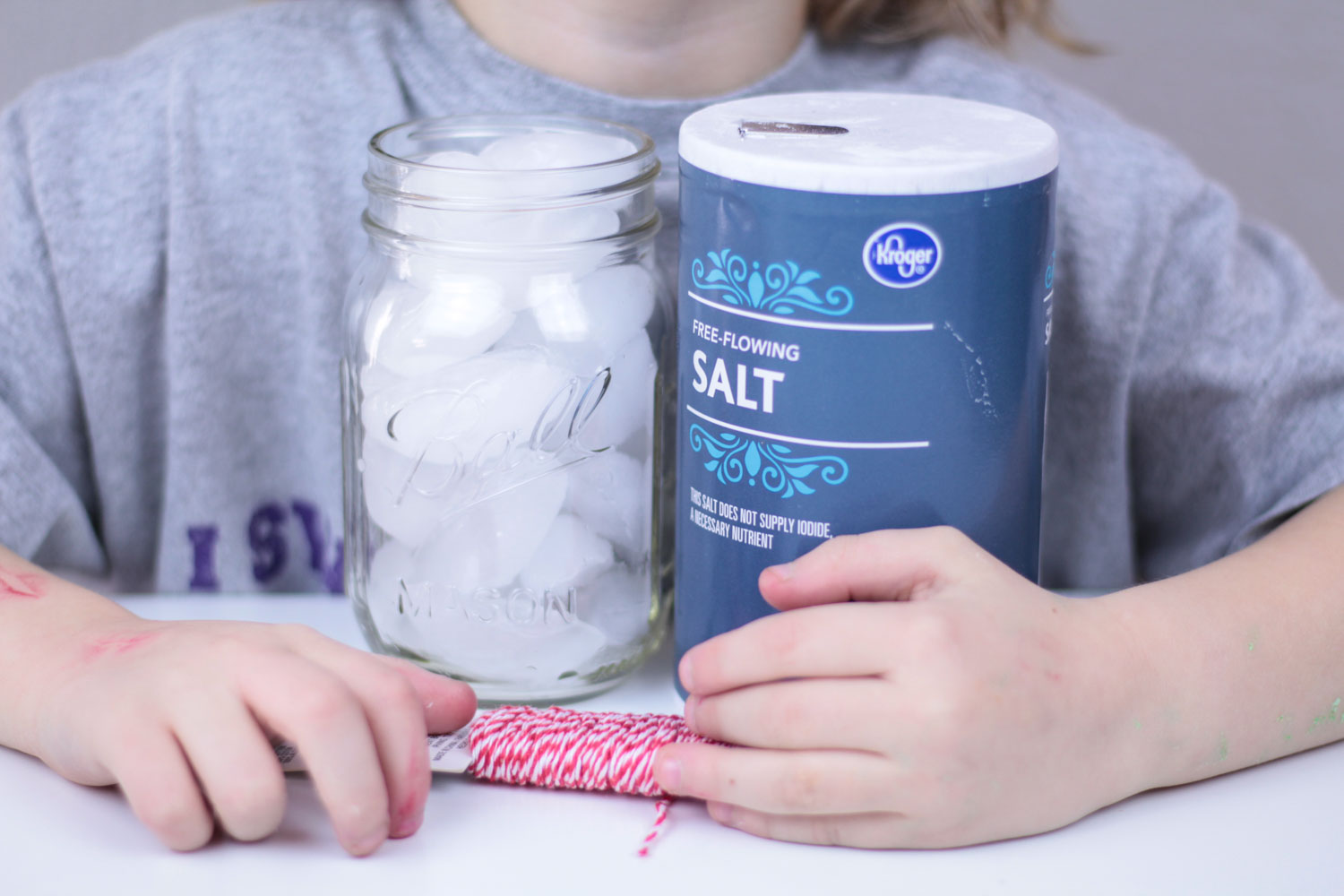 You'll need just a few things for this project:
Fill your jar with ice. Add a little bit of water to the bottom.
Place the string over the ice and sprinkle the ice with salt. Don't use too much or the string won't stick.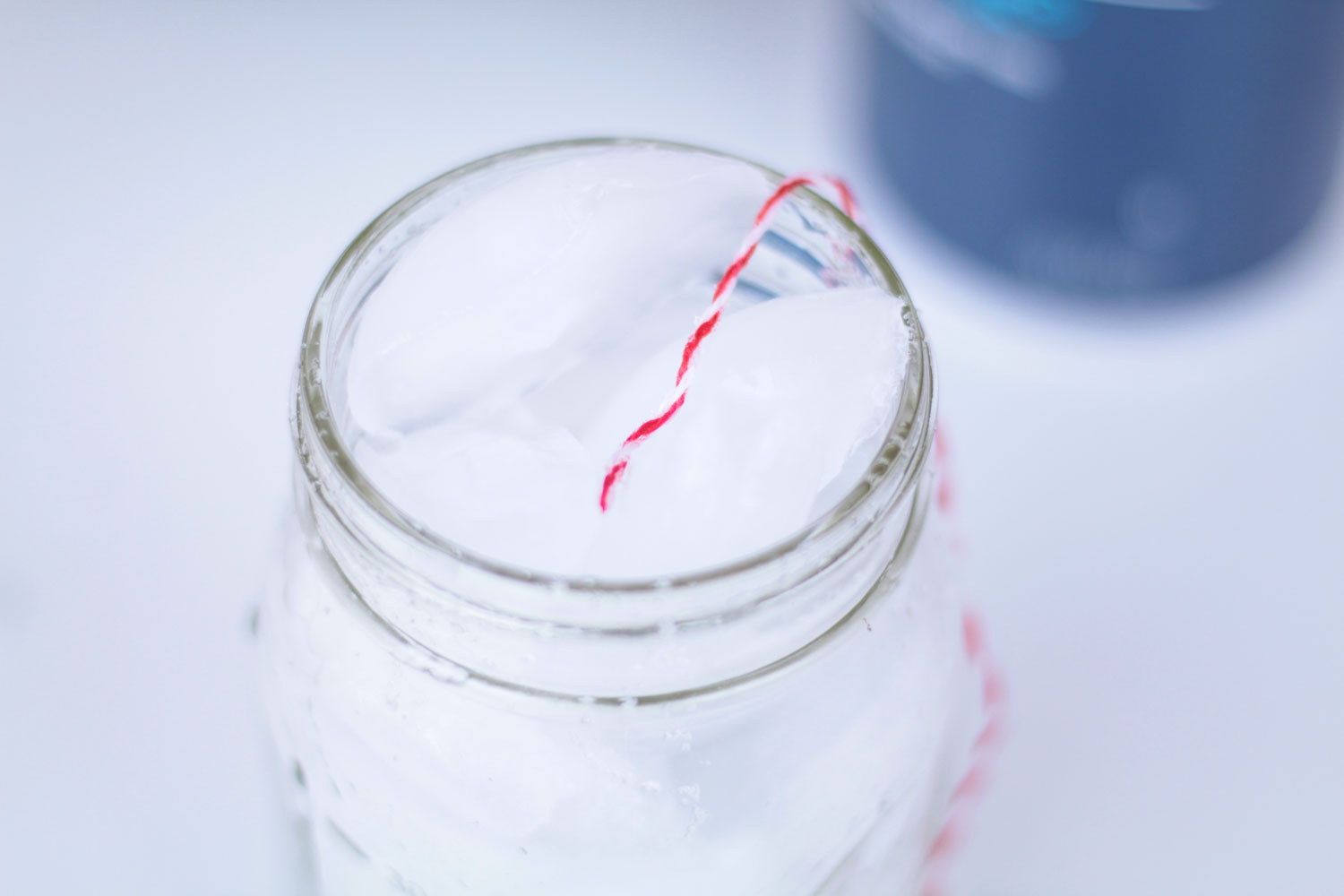 Wait about 30 seconds.
Carefully pull up the string. The string should be sticking to the ice!
If it isn't, you may have gotten your ice too warm, or the string might be too wet. We found that if the string was wet, it was almost impossible to get it to freeze into the ice cube. Using too much salt also made the ice impossible to pick up.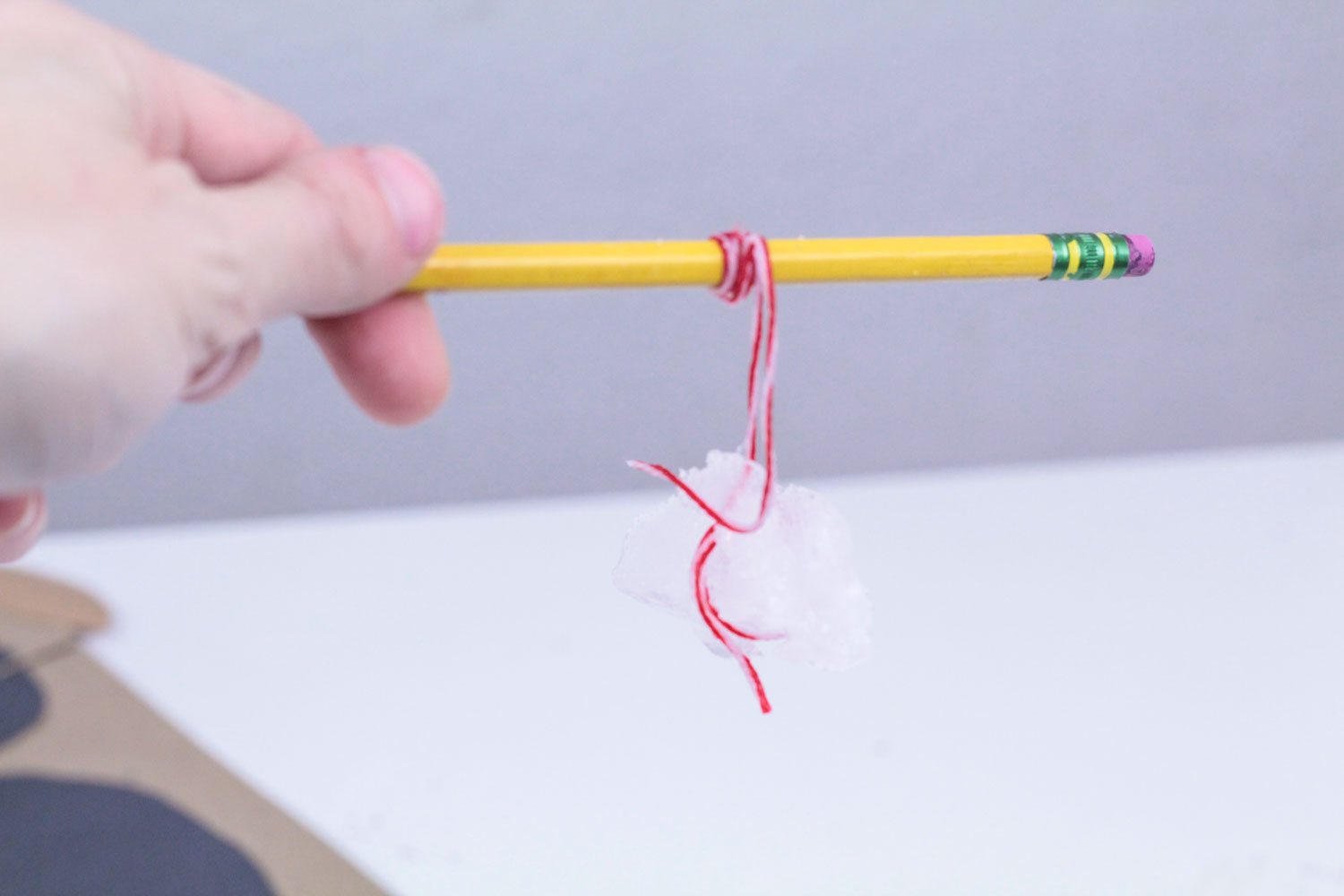 Another issue that can happen is that the ice cubes may stick together. You can solve this problem by using only one or two ice cubes in the water, but you'll have to work faster to get the string to freeze in place before the ice melts.
Fishing for Ice Science Explained
Adding salt to ice temporarily lowers the melting point of the ice to below freezing. When you place the string on top of the ice and sprinkle it with salt, the ice melts a bit, but then freezes again quickly. This embeds the string in the ice and allows you to pick it up with the string as if by magic.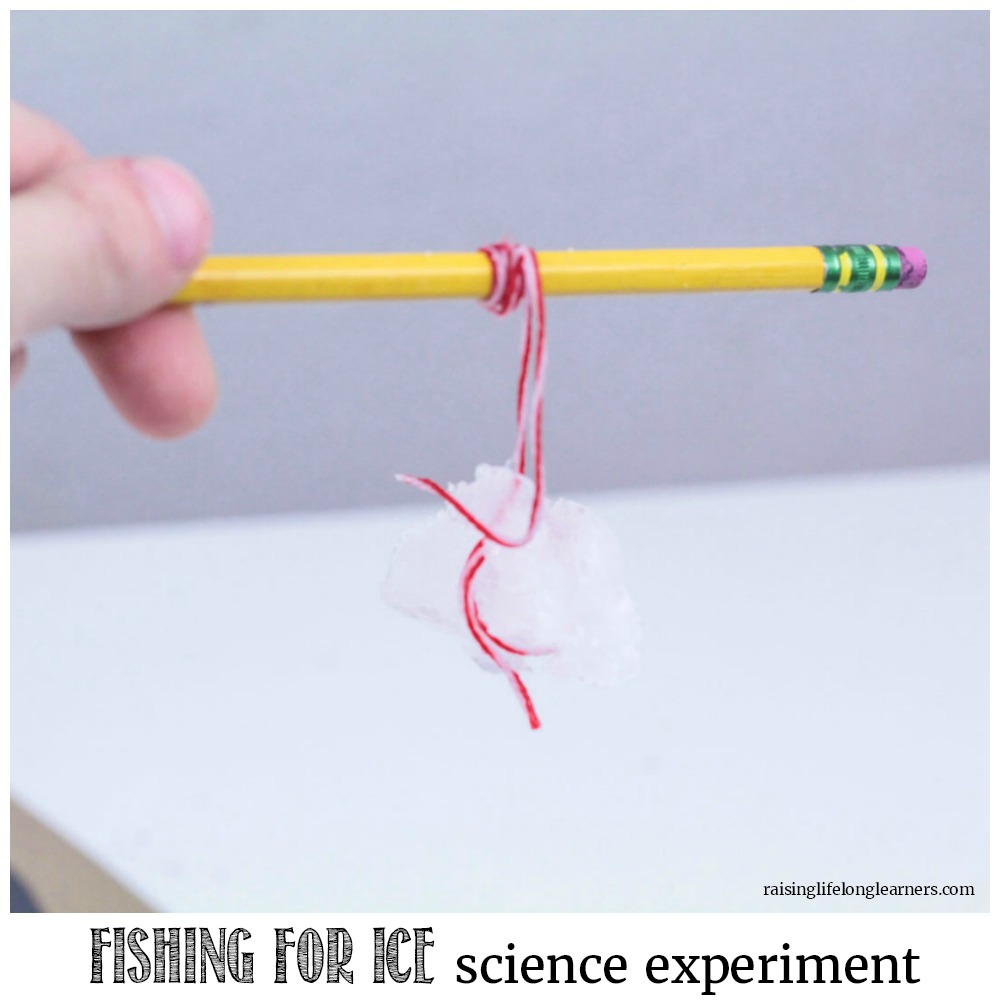 What other ice science activities can you think to try? Share your ideas with us!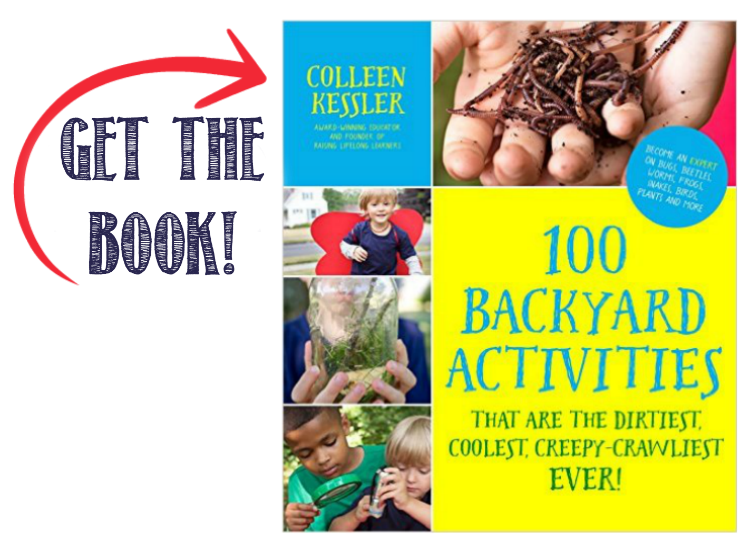 More fun science for kids:
Blow Up a Balloon with a Chemical Reaction
Colleen is an explorer, tinkerer, educator, writer, creator, and a passionate advocate for the needs of gifted and twice-exceptional children. She has a B.S. in elementary education, a M.Ed. in gifted studies, is a sought-after national speaker and educational consultant, and is the founder of the popular blog and podcast Raising Lifelong Learners, as well as Raising Poppies, a community of support for parents of gifted children. She lives in northeast Ohio with her four bright and quirky kiddos, patient husband, and ever-changing collection of small reptiles, mammals, and insects.
Latest posts by Colleen Kessler