Growing Gardens with Kids (includes free printable garden journal)
Growing gardens with kids can be a lot of fun. We're currently babying some seeds of our own as the kids are excited to grow their own salad garden this summer with the seed pods we started earlier this spring. While we wait for the seeds to sprout and be ready to plant in the garden outside, I wanted the kiddos to think about how they'll arrange their plot of land.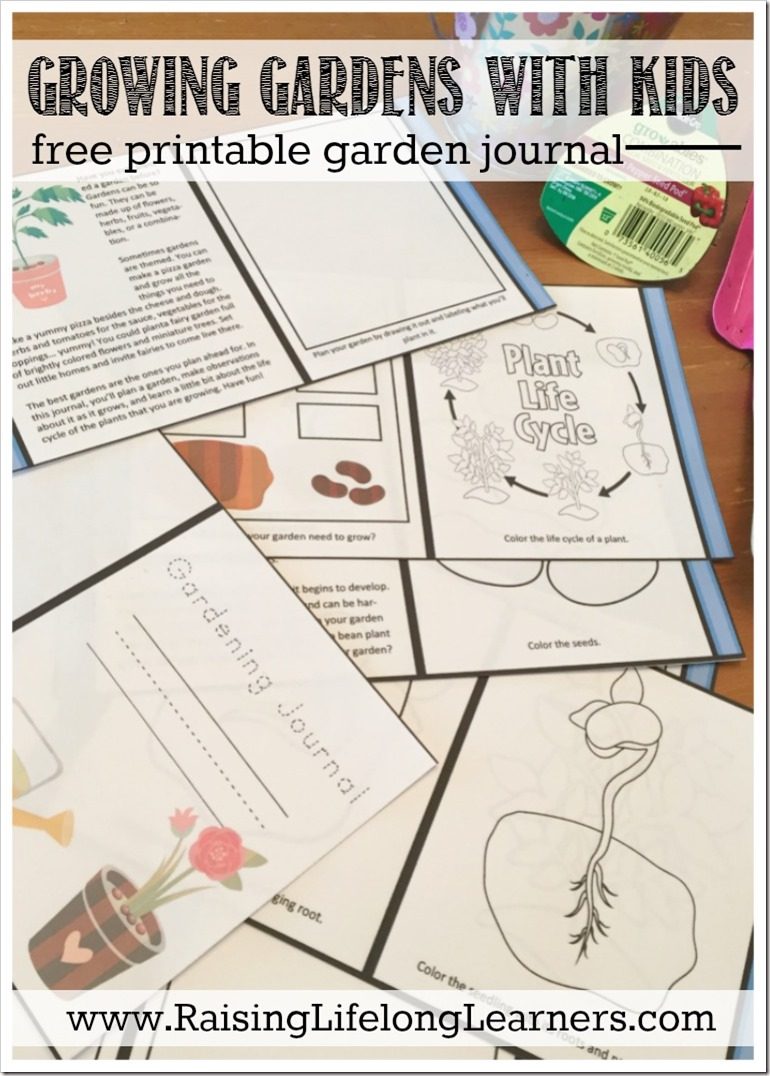 Thank goodness winter is finally over – we can get outside every single day and go hiking, visit our favorite nature center, plant fairy gardens, and harvest our own vegetables. The seed pods we used are making that last goal possible because they're guaranteed to grow, so my kiddos will be able to harvest their salad garden with no problem.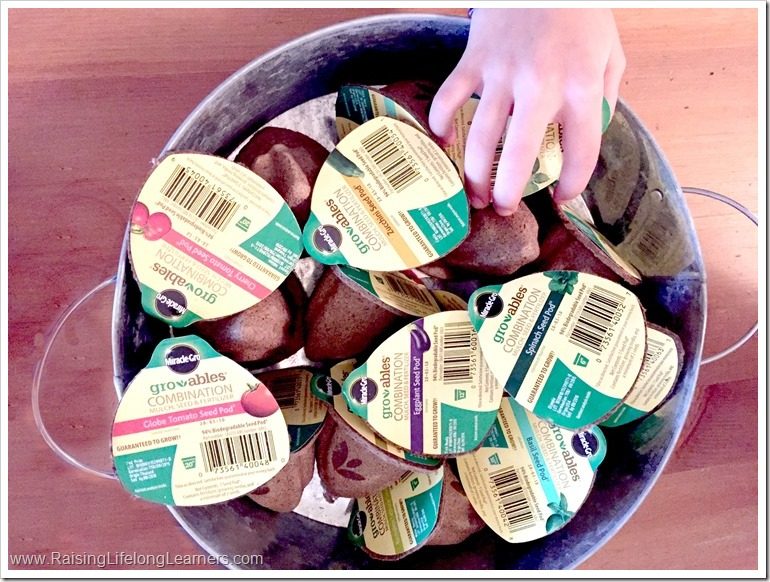 To help them layout their garden once the seedlings are ready and the weather's consistently warmer, I made each of my girls their own garden journal. In it, there is room to plan out what they want to put in their garden, along with plenty of space to draw their observations as their garden comes to life over the course of the next few weeks. I also included pages where they could label what plants need in order to grow, and descriptions and coloring pages about the life cycle of a plant. This garden is for fun, and I know the girls will want a record of what they were able to accomplish over the summer.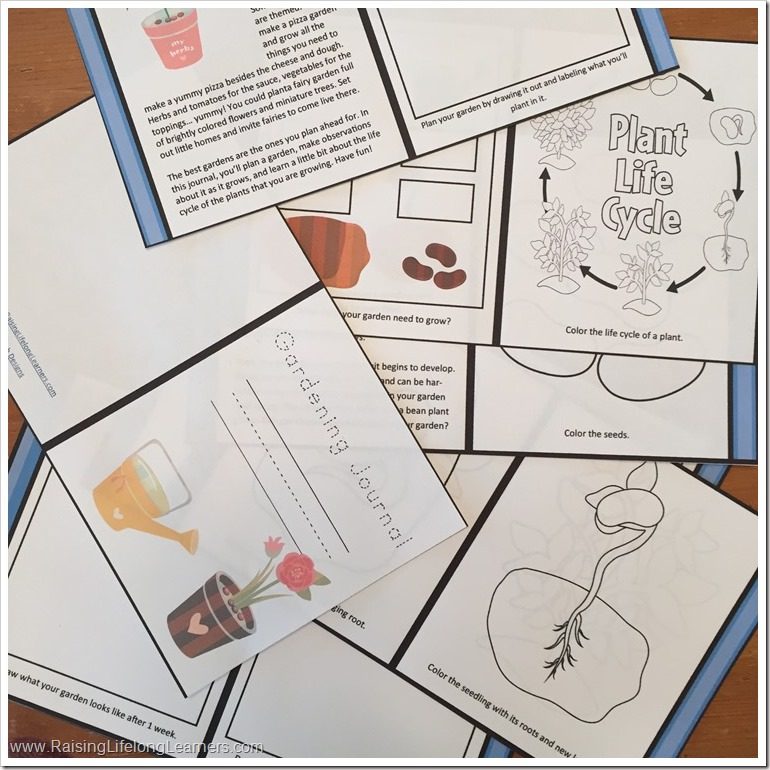 You can download your very own copy of the Garden Journal I created – just enter your email address below, and I'll send over to you in a few minutes.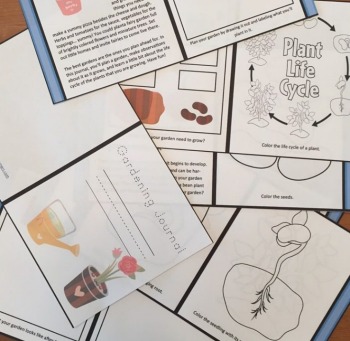 It's super simple to put together, just follow the directions on the first page and you'll be all set to sneak in some learning fun with your kiddos, too.
Gardens provide so much for kids. They learn to care for and nurture the plants they are growing, and gain a greater appreciation for where their food comes from. And, they are such an inspirational science project. Just using the simple garden journal from above, the kids learn what plants need to survive, all about the life cycle of a plant, and to make observations of their garden over the course of several weeks.
I'm so happy that we were able to use the seed pods to start our garden this year. They were perfect – with the growing medium, plant food, and seeds, all ready to go in a biodegradable pointy pod, ready to go right in the ground. I just wish it had been warm enough to put them directly in the ground from the start, but the girls were eager to start them, and last week we were still under frost watches overnight, so we had to make do. Planting them in a tin pan and in small pails was fun for the kids, though.
I can't wait to see how the kids' salad garden turns out, and to taste the fruits of their labor. There's just something about a fresh salad straight from the backyard. Be sure to download the kids' garden journal by entering your email address. The download link will come right to your inbox.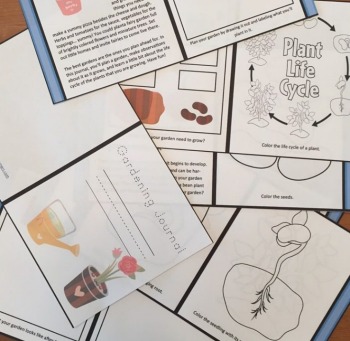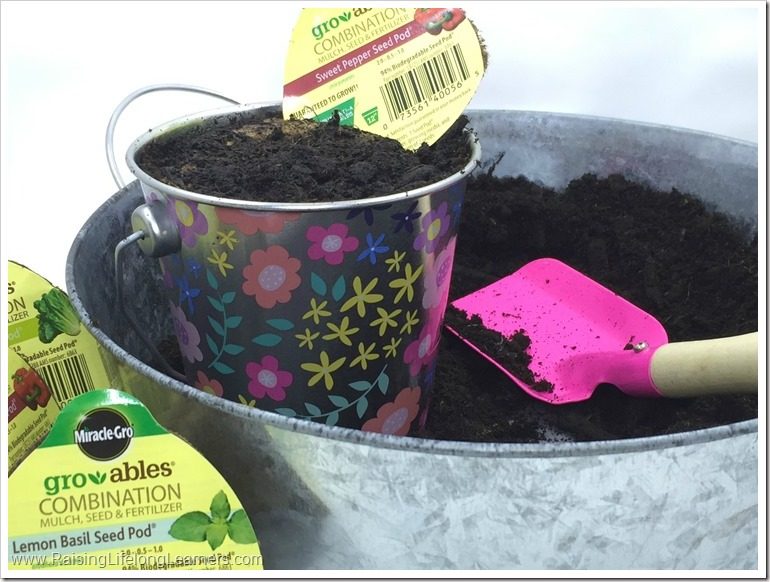 Do you have a great tip to share about growing plants with kids? Share in the comments. I'd love to hear your ideas!