Children feel empowered when they are given the opportunity to help others. What a gift is it to show them that they can organize service projects themselves, counting on adults for assistance, but not direction. It really is a critical life skill to teach kids — that they can make a difference and they do have the leadership capabilities to solve some of the world's problems themselves.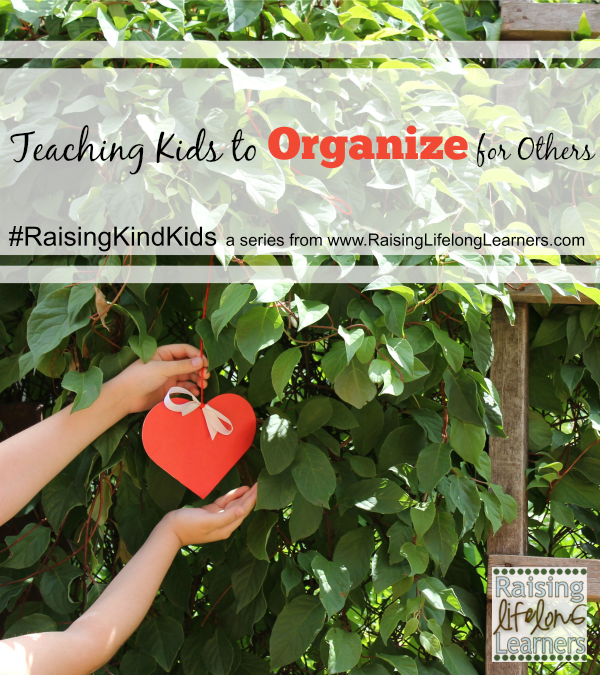 While bigger kids will do the brunt of organizing and facilitating service projects, even preschoolers can be counted on to make simple decisions and to offer input.
Preschoolers
Have them help the bigger kids by announcing the details of the project to the group.
Ask if they can take snacks to kid organizers.
Encourage them to help play with toddler siblings and each other.
Have little ones sort and organize items that have been collected for donations like canned goods or toys.
Have them decorate the collection box.
Bigger Kids
Encourage them to think creatively about what they can do as a service project.
Create a "service club" where kids get together regularly to be social and discuss service project ideas and ways they can organize a project.
Kids can decide on a group they would like to help, plan the action they'll take, and then follow through on it. Finally, they can write stories to submit to local papers about their experiences to inspire other children.
Bigger kids can take organize smaller projects like this face painting teen did at a homeschool party one year. The little kids were so excited and she provided a great activity.
Have your kids think about ways they could reach out to others. Might they want to start a service club? It would be such a fun way to hang out with friends while spreading kindness to others. 
For more great ideas to help you as you work hard to raise great kids, check out these other acts of kindness for kids.