Pet Rock Themed Valentines | Free Printable Valentines
I love using natural materials to create fun and unique crafts and activities for my kids, and these pet rock themed Valentines were so fun!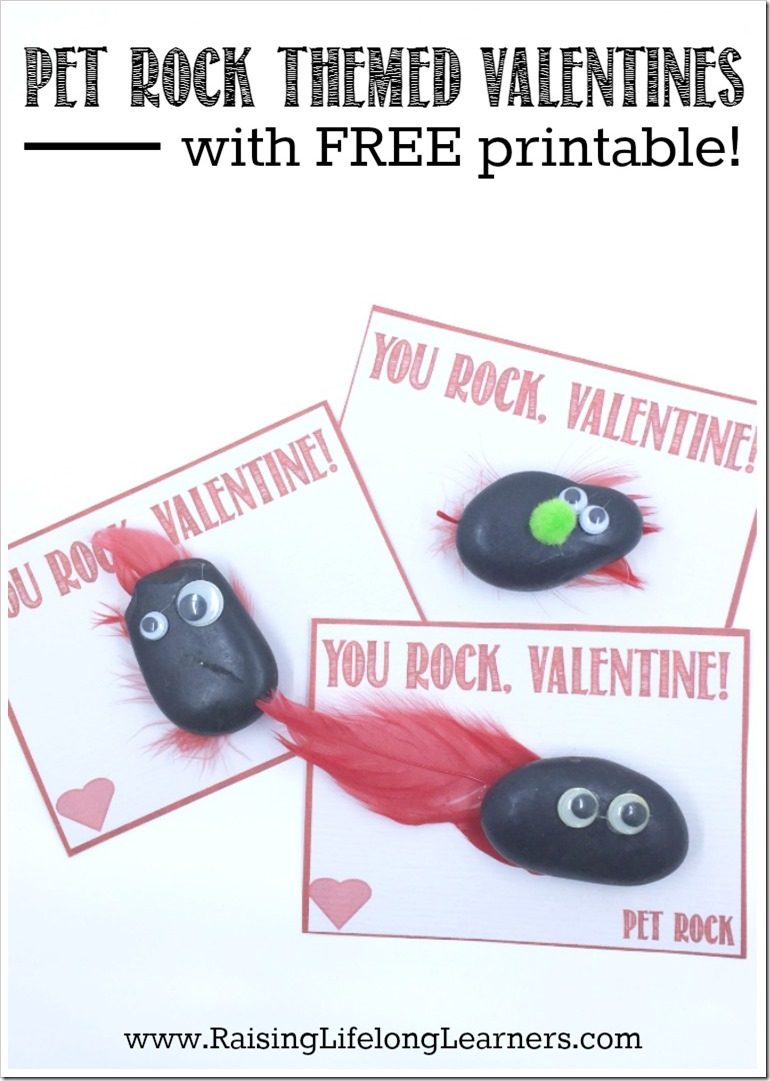 When you're tired, and have intense kiddos, you are the mom that begs for the non-candy Valentine treats from friends.
These are simple to make, a fun craft, and a great memory of a friend caring enough to take time to create for you.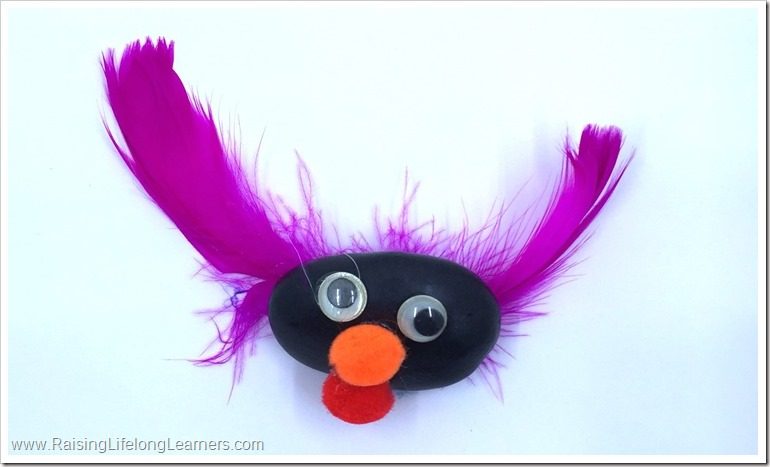 You can make them with your kids, too… it's easy.
Materials for Pet Rock Themed Valentines
To get your FREE Pet Rock Valentines printable template, simply enter your email address into the form below. A link to download the file will be sent right to you. If you do not receive it within 24 hours, please email me, but check your spam folder first — it may end up there. Please note, download links expire after ten attempts or ten days. Take a moment to save the download to your computer so you don't lose it.

[wp_eStore_free_download_squeeze_form id=14]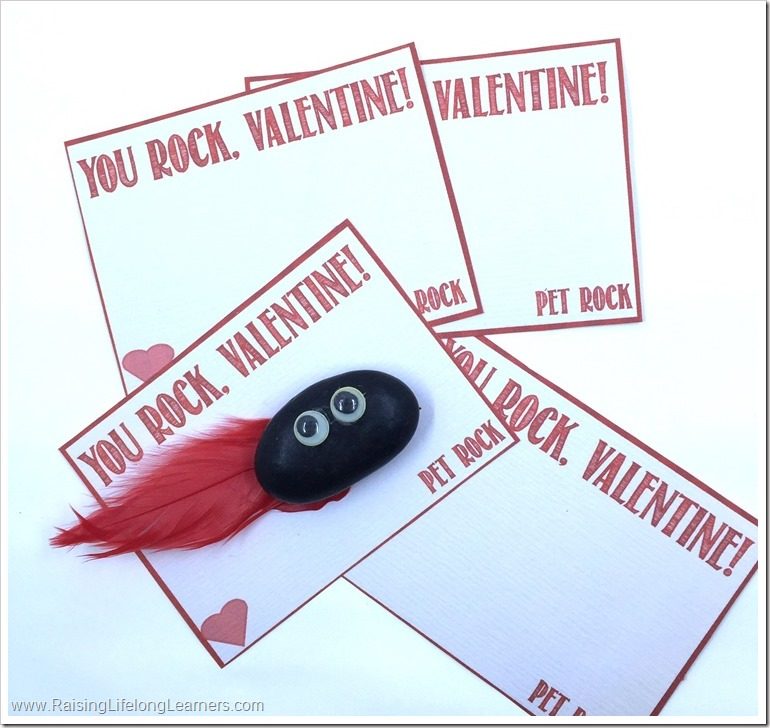 Print the template out on cardstock and cut it into four separate cards, then have fun making your pet rock. Hot glue googly eyes and other craft supplies to the river stones to give them each a unique personality. My daughter and her friend used the hot glue gun on their own in these pictures, but you know your kids best. Use common sense and supervise your kids.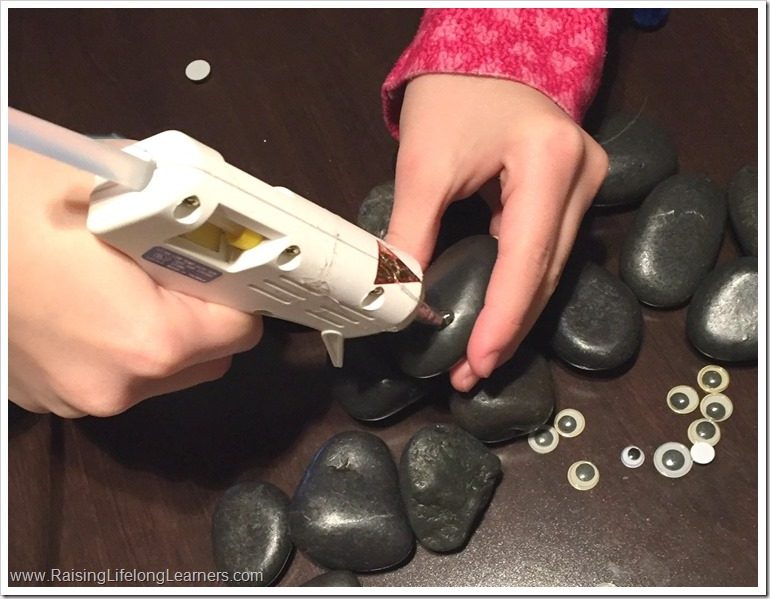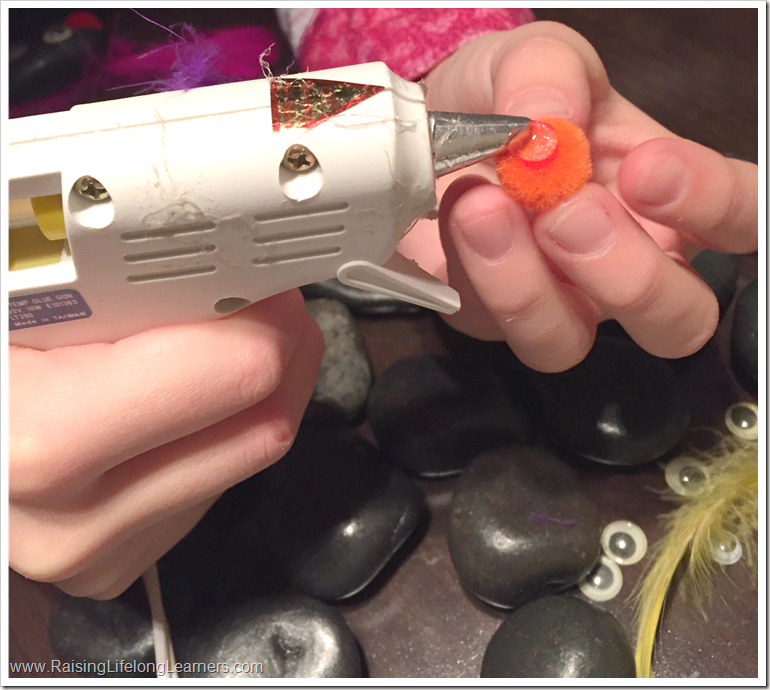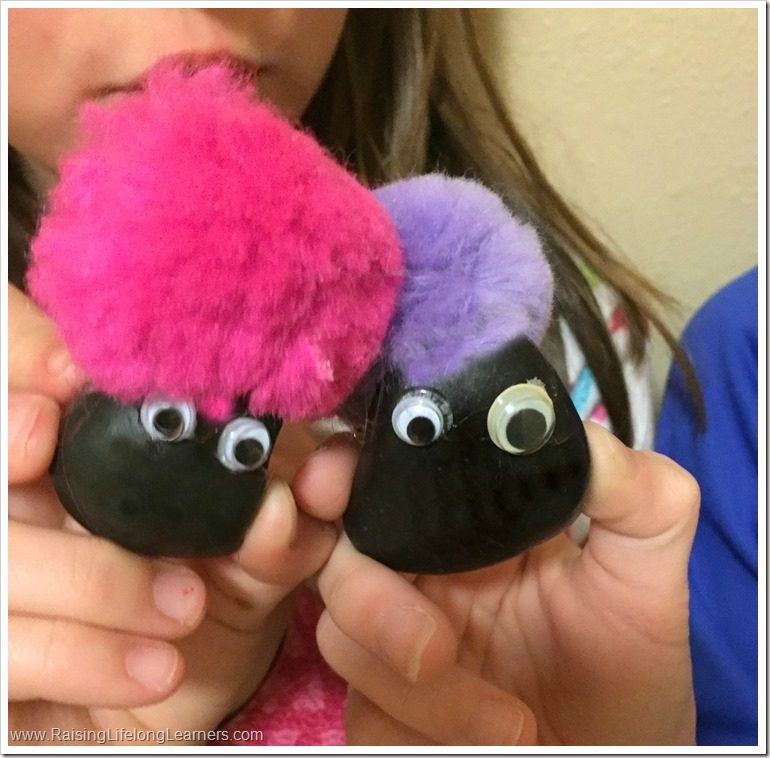 When your kiddos have made as many pet rocks as they need for their Valentines – along with some extras for themselves – have them hot glue the rocks to the cards you've prepared.
Who are your kids going to give them to? Their classmates? Homeschool co-op friends? Or are they going to mail them to friends near and far?
Stay tuned for more fun nature-themed Valentine's Day ideas.