One of the greatest things about being homeschoolers is that we can find unique ways to bring learning into everything we do. The kids know that becoming a lifelong learner means that education is not confined to within the walls of our home or a classroom. Roller coaster science is just one amazing example of that gift.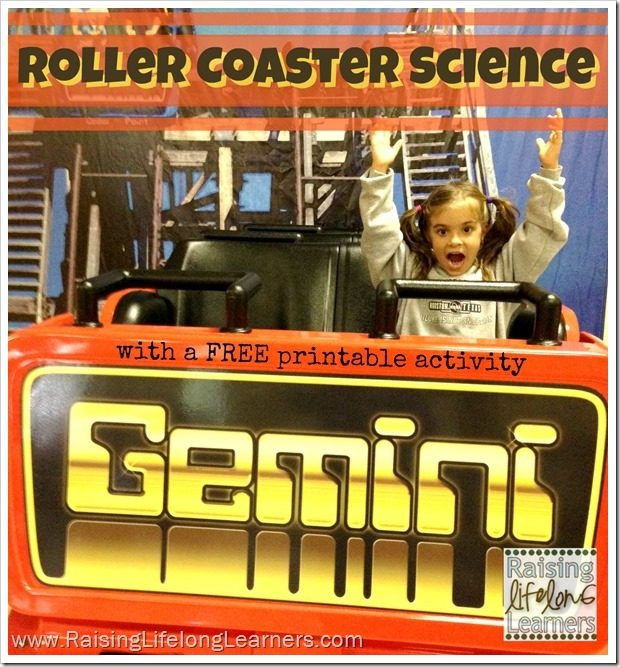 I was given these tickets as part of the Cedar Point Blogger team. All thoughts and opinions are mine.
A few weeks ago, we took the kids to visit Cedar Point for Molly's birthday, and they experienced just how fun learning can be. We were a bit worried as we planned the trip because, as homeschoolers, we get a little spoiled by having local venues and vacation destinations to ourselves during the school year, and this was the middle of July.
Since the weather was drizzly and overcast, though, we experienced short wait times, and had several rides all to ourselves.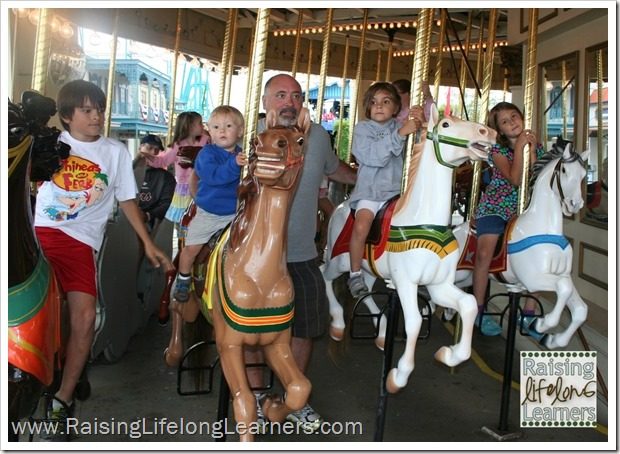 If you've never been to Cedar Point, you're missing out. What a great family-friendly park. There really is something for everyone in your family – and we're tough judges of that. With four kids, ages 1-11, it's a challenge for us to find places where everyone will enjoy themselves.
This park has it all – several kid areas, large coasters, and family-friendly rides. And there is a great scope for roller coaster science, creative writing, art, and other learning experiences.
While we were there, the kids – especially my anxiety-riddled son – conquered fears and rode some big coasters. We had a blast, and Molly declared it the best birthday ever.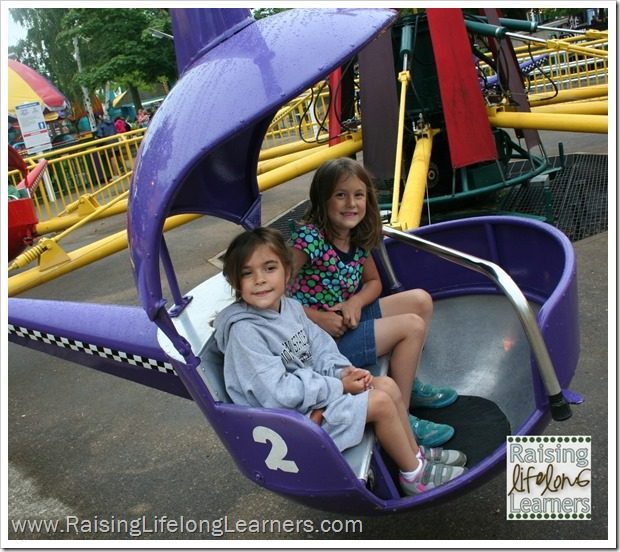 Since then, we've played around with some amusement park learning. One of our favorite activities has been learning about roller coaster science, and then designing our own.
Do you love roller coasters? Is your family heading to a theme park soon? Try the activity we did by downloading the roller coaster science information sheet and Design a Coaster activity. And then, let me know what kinds of things the kids came up with.
In the meantime, if you're local to Sandusky, Ohio, or in the mood for a trip to our area, it's a great time to visit Cedar Point. There are some fantastic savings to be had in the coming weeks. Check them out:
Park-goers can save money on admission all this week with the new Summer Send-Off ticket, available exclusively online. Guests can purchase a ticket for only $44.99, that's a savings of $15! Ticket valid for a one-day visit now through Sept. 1.

Please use promo code SUMMER to take advantage of this great offer.

The absolute best way to save time and money is with a

Cedar Point Season Pass

. 2015 passes are on sale now at their lowest price of the year! And with the installment plan, payments have never been easier and more budget-friendly. For a limited time, new passholders will receive a free admission ticket to Cedar Point, valid on any operating day in 2014 – including HalloWeekends!
What are some of your favorite ways to integrate learning into your kids' every day life?