Awesome July 4th Sales at Sears
Are you recovering from the weekend holiday parties and settling back into the week? I had a fun day today taking a couple of adorable tweens shopping at our local Sears store to check out the amazing sales they have going on this week.  In celebration of the July 4th holiday, Sears extended its sale from 7/5-7/8, so we made sure to check it out. We had fun — and snagged some great deals for ourselves — and know you will too.
Head over to your local Sears store this week, but check out these highlights first, so you're prepared, and enter to win at the end of this post.
Disclosure: I was compensated for the time it took to visit Sears, check out the sales, and write up this post for you, but I don't like to waste my time or my readers, so I only share things I think would be valuable to my family and yours. We're long time Sears shoppers, and so I'm thrilled to be telling you all about this fantastic sale.
When you have four kids, it's tough to carve out time to spend with just one of them, and I was so fortunate that my amazing friend not only offered to take on three of my kiddos so I could head over to Sears with my tween, but she let me bring her kiddo to share the fun too. Molly and Hope have been buddies for a few years and are shaping up to be two of the sweetest pre-teens I've ever met, so I definitely got the better end of the deal as I got to shop and go to lunch with these adorable sweethearts, and my friend got stuck with the other six of our combined eight kids at her just-cleaned house.
She deserves a shopping spree of her own.
But today… well I got the chance to spend time with these cuties exploring housewares, appliances, jewelry, and clothes. Lots of fun and some great deals, too.
I love the convenience of shopping at Sears because I can shop however I need to — online from my computer or phone where I have things shipped to me or to the store for pick up, or right in store where I can take advantage of clearance surprises mixed in with great sales and every day prices. Even better, Sears is part of the Shop Your Way program which rewards members for buying the things they need.
We started our tour of the store near the bikes, and fell in love with an adorable teal and white retro-styled Schwinn. I might need to take up biking again, and I didn't realize how amazing the selection of fitness equipment is there, but Sears is America's #1 fitness retailer and there are great deals on bikes, camping gear, treadmills, climbers, outdoor furniture, and more.
The girls were all about the clothes, though they did love the jewelry box selection, too. Dresses with coordinating necklaces, fun t-shirts, pajamas, and all sorts of cool and trendy accessories just made their day.
They walked away with matching t-shirts and lip gloss, and my husband and I will be heading back to the store tomorrow to decide which new dryer we'll be bringing home.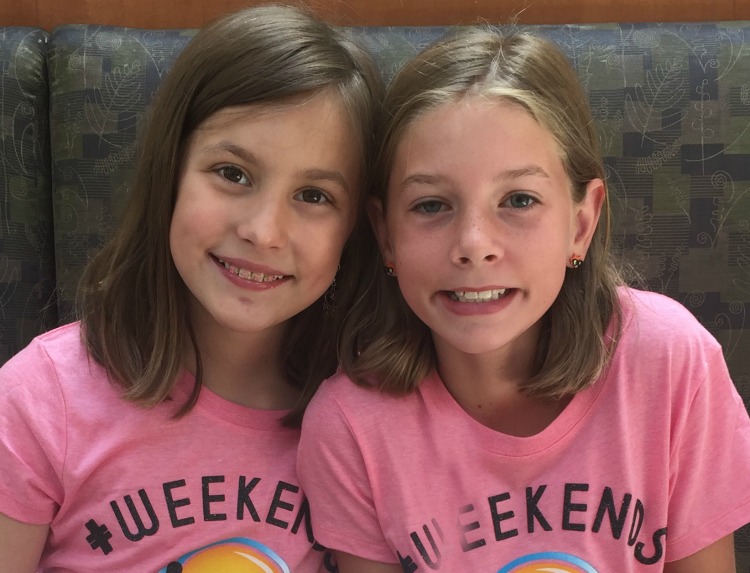 We've always had Kenmore appliances from Sears as we know we can trust the name and the service pros. It's time for another one as our ancient workhorse of a dryer was finally finished off by a flooded basement last week.
We also got to check out the Poulan Pro Riding Tractor, which was yesterday's special sale item. It's great if you have a large yard because it allows you to cut wide sections of grass at a time.
Whether you need some new clothes, a new dryer (like me!), or want to snag a great deal on a cool retro-feel Schwinn, Sears is with you. Go to your nearest Sears between now and July 8th for awesome savings!
Today's special sale item is the Craftsman 4-piece Lithium Combo Kit, which includes a 1/2″ drill, a reciprocating saw, a circular saw and a handy work light and two lithium batteries, a charger and a heavy-duty bag to store it all in. Perfect for DIY projects!
Also, make sure to head over to the Sears Facebook Page to enter a new giveaway each day during the sale and where you'll find links to the daily Sears Great Giveaway sweepstakes they're running. AND don't forget to enter below for your chance to win a $250 gift card! Good luck!
a Rafflecopter giveaway