Quick Grab and Go Snacking for a Busy Mom
This shop has been compensated by Collective Bias, INC. and The Coca-Cola Company all opinions are mine alone. #SimplyAtGiantEagle #CollectiveBias
"Mom! Come on! We need to leave so I'm early for the audition and have time to warm up." We just got home from homeschool co-op, I've had time to throw dinner in the instant pot for my husband and the other kids, tell Molly to grab a sandwich, and pack up my ipad so I can read a little while I wait for her to finish her latest audition. My oldest is coming along with us because he has band practice afterwards, so he makes himself a sandwich, too.
I forget to make myself a sandwich.
Lately, this has been a recurring theme… I have everything under control to get the kids their lessons, teach co-op classes, take them all where they need to go safely and on time, and meet my work deadlines, but I often forget to eat in the midst of it all. The kids get themselves breakfast, I drink coffee and shower. I get the kids their lunch and go clean up a mess or two.
There is always one more thing that needs done these days.
I'm thankful that I can run a quick errand in between the pickups, drop offs, and auditions, and that Giant Eagle is our closest and go-to supermarket. I've gotten in the habit of snagging a Simply Orange® or a Simply Lemonade® single and a protein bar when I run in to grab some fruits, veggies, and lunchmeat from the store. I prefer the orange juice so I get a boost of Vitamin C to help combat the sniffles that seem to abound this time of the year.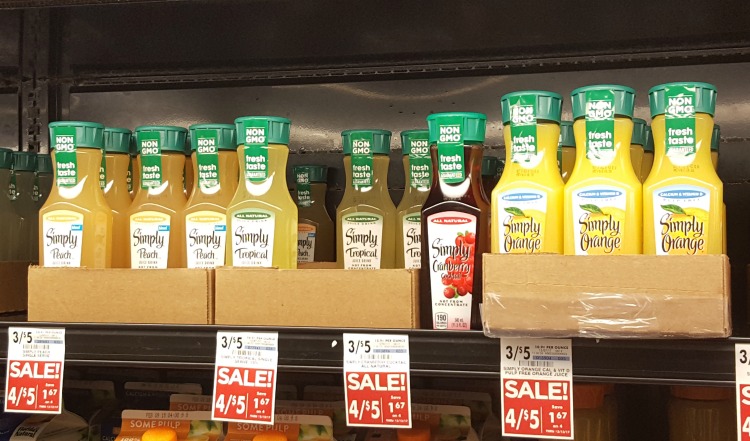 This season in our lives is crazy busy. Right now my ten year old has two major parts in two separate musicals, is taking private voice lessons, and takes acting classes. My 15 year old son just finished a show, auditioned for another this week, takes private flute lessons, is participating in a science research program through Case Western Reserve University, is in a rock band, and will be taking acting lessons in the fall. My eight year old goes to occupational and physical therapies once a week and take gymnastics and dance classes. (The four year old is just along for the ride right now.) In addition to that, we all take various museum classes and are involved in a co-op once a week.
Busy, rich, amazing, full season.
So, I love that Giant Eagle can be my go-to destination for breakfast, snacks, or the perfect afternoon pick-me-up when I need convenience on-the-go. Simply Singles are all natural, not-from-concentrate and made with simple ingredients with no added preservatives, colors, or artificial flavors. Simply perfect.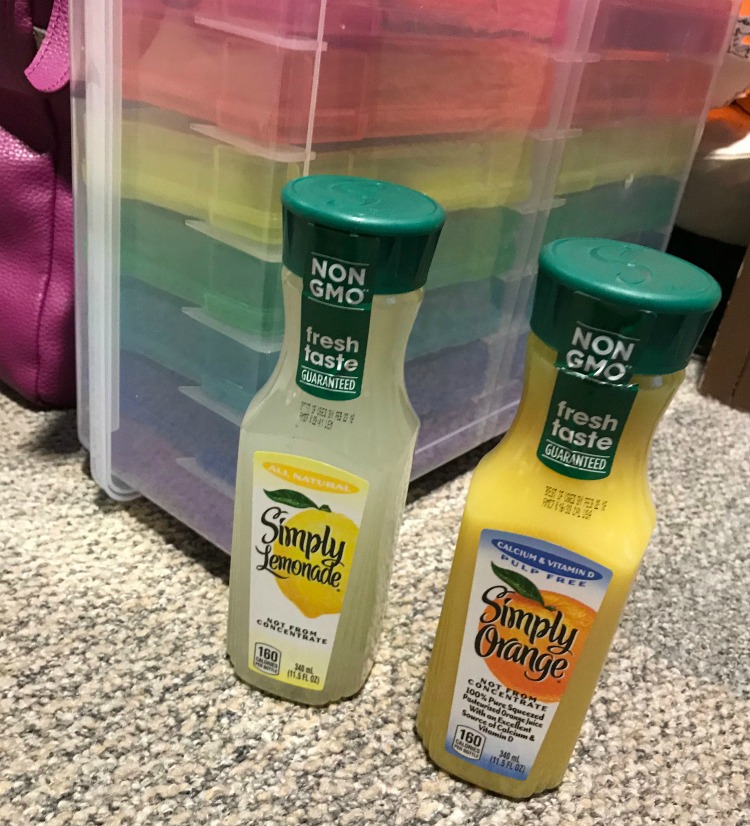 Head over to your local Giant Eagle store (or your favorite supermarket if you don't have them near you) and stock up on Simply Juices and protein bars, snack mixes, and some grab-and-go fruits and veggies. Take care of yourself, busy mama.