A Subscription Box for Lego Lovers | Brick Swag Review
My kids are huge Lego fans – all four of them. We have been a Lego family since our oldest was teeny, and he has totally brought all three of his siblings into the world of tiny bricks.
We've been fans of subscription boxes forever in this house. They make my life super easy with four high-energy, smart kiddos who always seem to be ready for new adventures.
I was thrilled to have the chance to try out a three-month subscription to BrickSwag, a Lego-themed monthly box. If you want to give it a try, you can use the code FAM20 to get 20% off your order.
Since I'm not the builder of the family, I asked my 13 year old if the subscription would be worth it, and something a kid like him would want. His response?
Yes. Definitely.
My son like that the box came with a mini booklet that had a mini build in it. His November build was a turkey – super cute. But he absolutely loved that it also came with a mixed bag of random bricks (note – these were not all Lego bricks, though they were all compatible) and the challenge to use only those bricks to build something that represents a feast.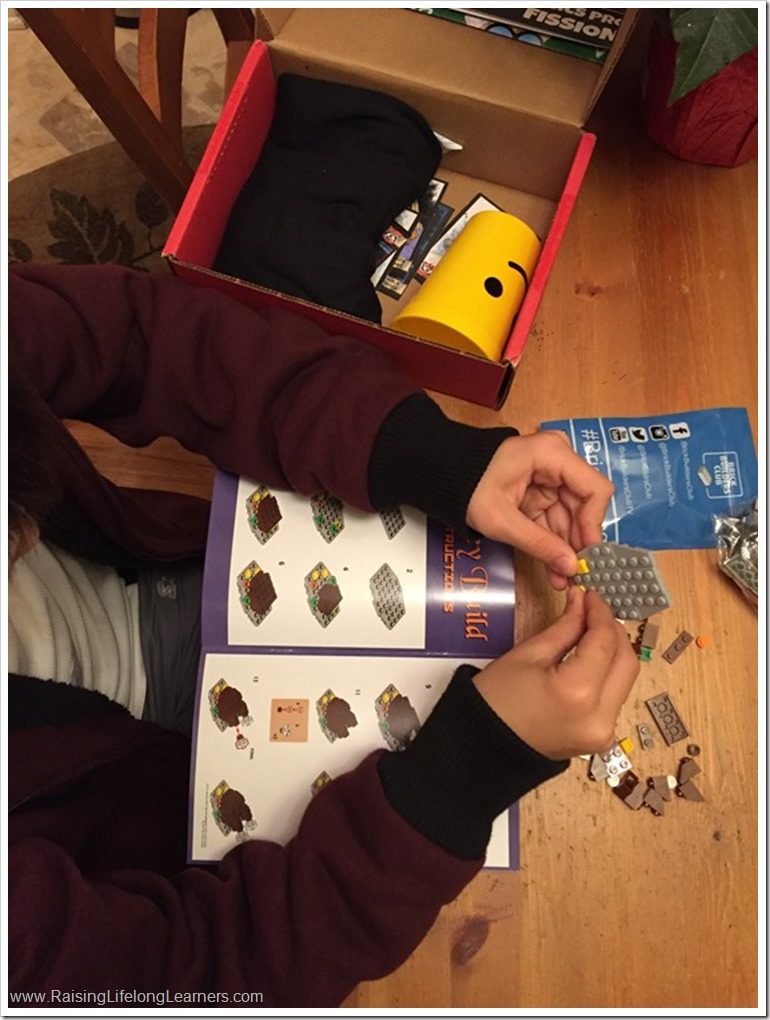 He and my daughter worked together to make their feast, and I was impressed with their creativity. My son and I both liked that the task was open-ended and could be built in any way they wanted. And, believe me, they needed to use some flexible thinking to make the foods they wanted to enjoy with their minifigures.
The box also came with a fun Lego-themed poster, some trading cards, a T-shirt, and a minifigure head drinking cup.
Overall, I think BrickSwag is a fun subscription box to try out if your kids are engineering minded, and you'd like something to help keep them busy on a rainy (or snowy) day, and stretch their creative thinking.
What do you think? Do you know a little boy or girl that would love to get this fun subscription box each month?