Easy BBQ Cheddar Turkey Flatbread Recipe
I love turkey. We eat it all year long around here, and since it's an easy meat to work with, I like to experiment with different recipes. This BBQ Cheddar Turkey Flatbread recipe is simple and delicious.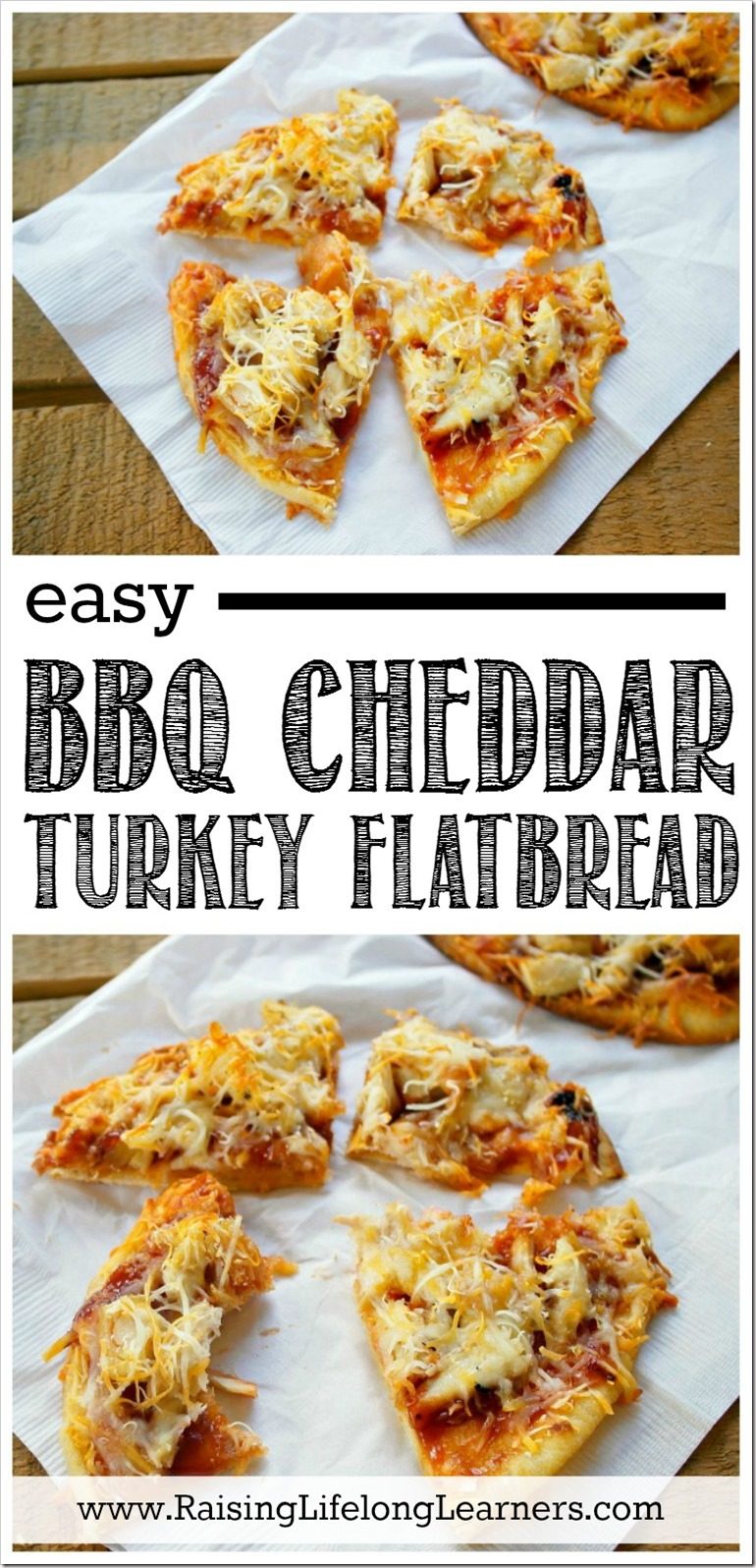 Better yet? The kids can totally handle this one, so you can teach your tweens how to make this, and you'll have lunch or dinner taken care of whenever you have leftover turkey in the refrigerator for them to grab.
My kids absolutely adore pizza, and flatbread recipes are a great way to stretch their palates with different flavor combinations, while keeping them eating things that are familiar-seeming.
Are you ready to try it out?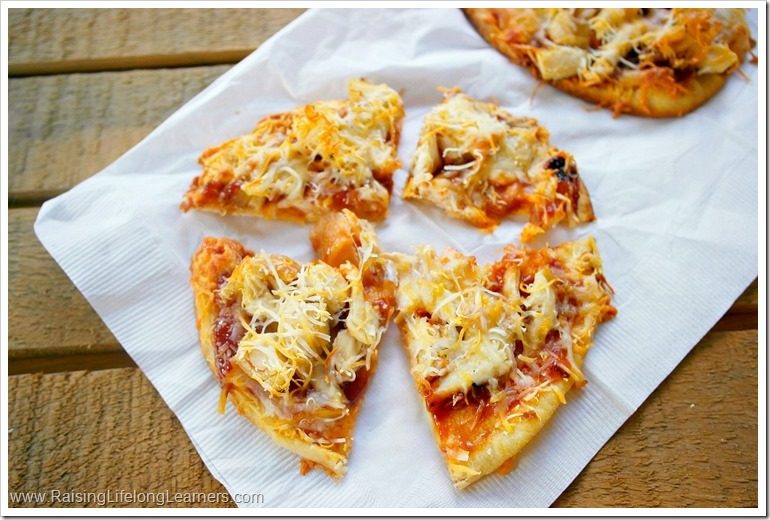 BBQ Cheddar Turkey Flatbread Recipe
Ingredients
4 Naan (or your choice) Flatbread
2 cup turkey, chopped
1/2 cup BBQ sauce
1 cup shredded cheddar cheese
salt & pepper to taste
 
Instructions
Preheat the oven to 425
Spread the BBQ sauce over each flatbread.
Top with roughly chopped turkey and a pinch of salt & pepper.
Cover with cheddar cheese.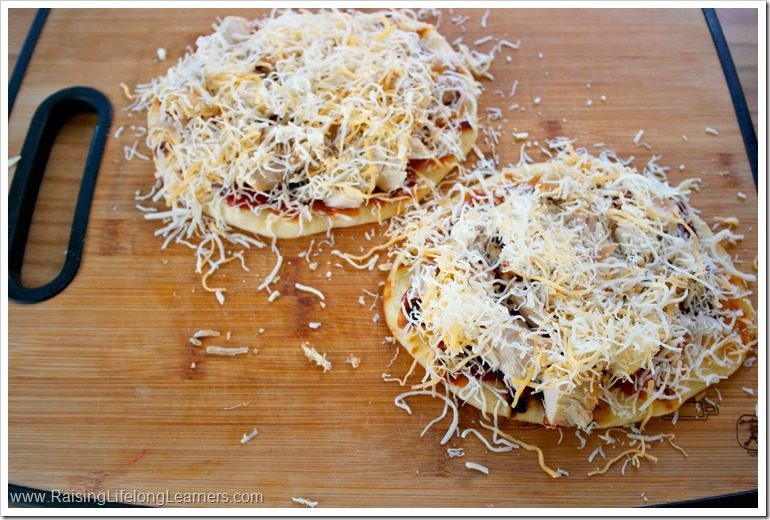 Bake for 12 minutes or until cheese is melted and flatbread edges are crispy.
Cut with a pizza cutter – like this one we love.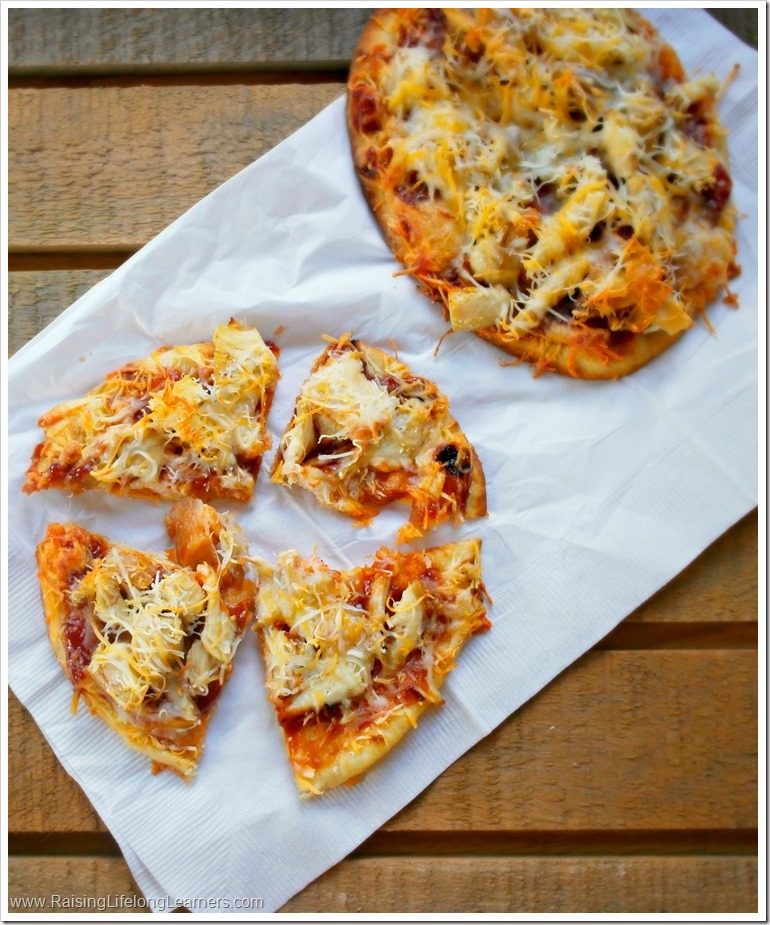 That's it! In just a few minutes you'll have a delicious lunch, dinner, or snack that your whole family will enjoy.
Do you have any great recipes for leftover turkey? It's one of the meats everyone in the family loves, so we're always looking for new ideas to add to our recipe files. Leave your best suggestions in the comments. I'd love to have a few new go-tos.
And let me know if you try this one. What did you think?