Coding with Minecraft Made Easy
So, this might come as a surprise to you, as I own and maintain a website, but I'm not the techiest of people. My kids, on the other hand, are. They love tinkering with programming and have had fun playing around with simple coding books, robotics kits, and online coding games. But they've never felt like they were actually coding real things – until now.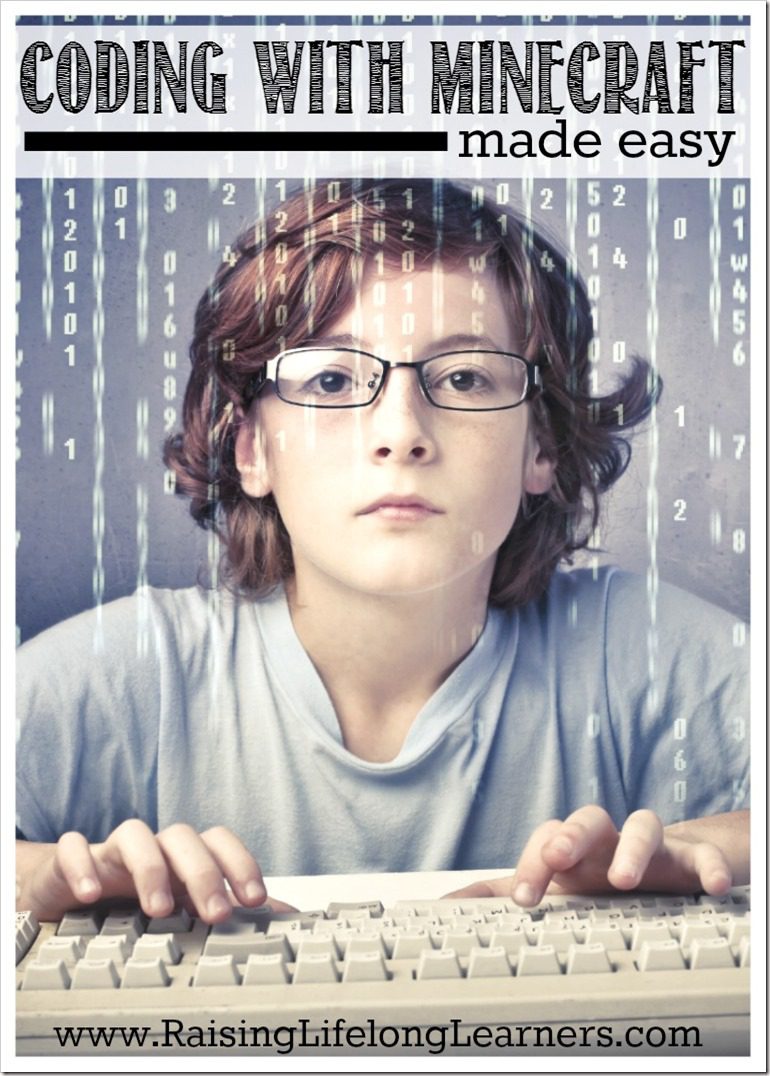 I was provided with a subscription to LearnToMod.com and compensated for my time to facilitate this post. Remember though, I never share things I don't believe in and wouldn't use myself.
And, because I want to train up my own little site tech team, I've been on the hunt for a great coding class or program for them.
The lessons at LearnToMod are absolutely perfect!
LearnToMod is software that makes creating mods for Minecraft accessible to kiddos as young as 6 years old. It was designed to teach kids critical computer science and coding skills within the context of Minecraft – which makes it super appealing to both the kiddos who are obsessed with that crazy game, AND to the parents (like me!) who are trying to make themselves feel better about all that time the kids are spending in their "worlds."
There are over 300 badges that are awarded after your kids work through different computer science concepts. They get to create their mods in Blockly, which is a visual programming language, or Javascript, and then deploy those mods onto a private Minecraft server to test their creations.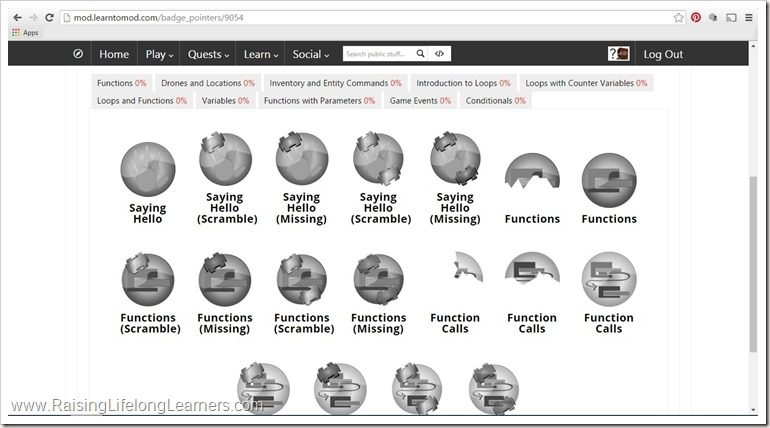 And, if most of that is jibberish to you, what it means is that your Minecraft-obsessed kids will now be playing with a purpose.
So far, only my oldest has tried out the program, but my nine and seven year olds will be starting it too – very soon if they get what they want. My nine year old has already informed me that she'll be creating a "Wonder Woman Mod" and I'm welcome to download it and use it if I'd like. Ummmm…. I guess I'll need to learn to play first.
Sitting down with my son, I was secretly thrilled at how intuitive the drag and drop coding was for him to use and hit the ground running with right away. After a few computer issues – on our end – he successfully wrote his first mod. And was absolutely thrilled with his abilities. What I love is that he's now more motivated to log on to LearnToMod than to pull out his tablet and play Minecraft or watch Minecraft videos on YouTube.
LearnToMod is an incredible deal at only $29.99 a year! Seriously – under thirty dollars to learn coding within the context of a game they already love. Kids' mods can be tested in ThoughtSTEM's (the company behind the LearnToMod platform) Vox-L Game Engine, which lets them test out their mods right in your browser.
In fact, the program give kids access to over 80 hours of educational content, all using their secure servers. It's pretty awesome. So much so, that the company has just been awarded a $750K Innovation Research Grant from the National Science Foundation to help them develop even more cutting-edge additions to this already robust program. I can't wait to see what the future holds for ThoughtSTEM.
I already love what they're doing for my kids.
Check them out – LearnToMod.com – and subscribe. Your kiddos will love you for it, and you'll adore the focus shift from playing Minecraft endlessly to coding to make Minecraft their own. You can learn even more about LearnToMod on Facebook, Twitter, or YouTube. Let me know what you think.