DIY Crayon Lip Balm | Kid Made Gifts
We love making fun gifts for our friends during the holidays and all year long. This DIY Crayon Lip Balm recipe is the perfect thing for little girls to make and give to their BFFs (and mamas…).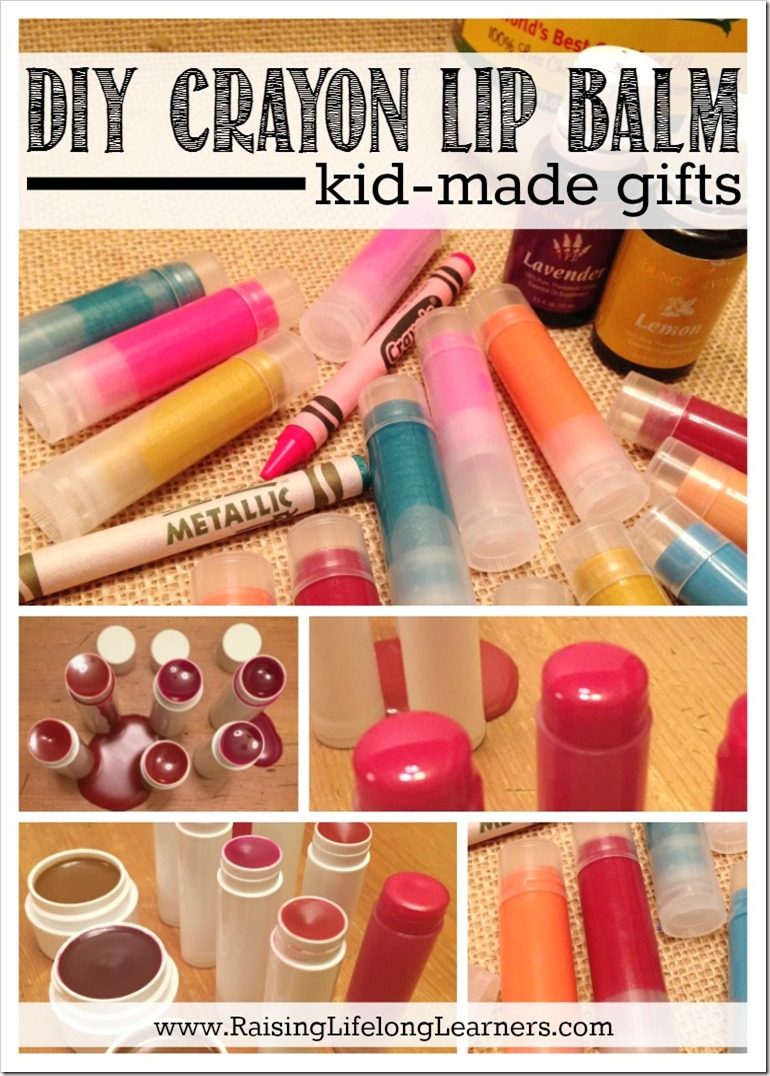 It's actually pretty simple to make these, and loads of fun for the kids. You can even add in some essential oils to protect your lips against the winter wind or summer sun.
DIY Crayon Lip Balm
My daughter and I made some pretty colors that I like to wear, as well as some fun and silly colors for her and her friends. Come on… what six year old doesn't want green lips?
Ready to make your own?
Ingredients
(These ingredients are per lip balm color you want to make.)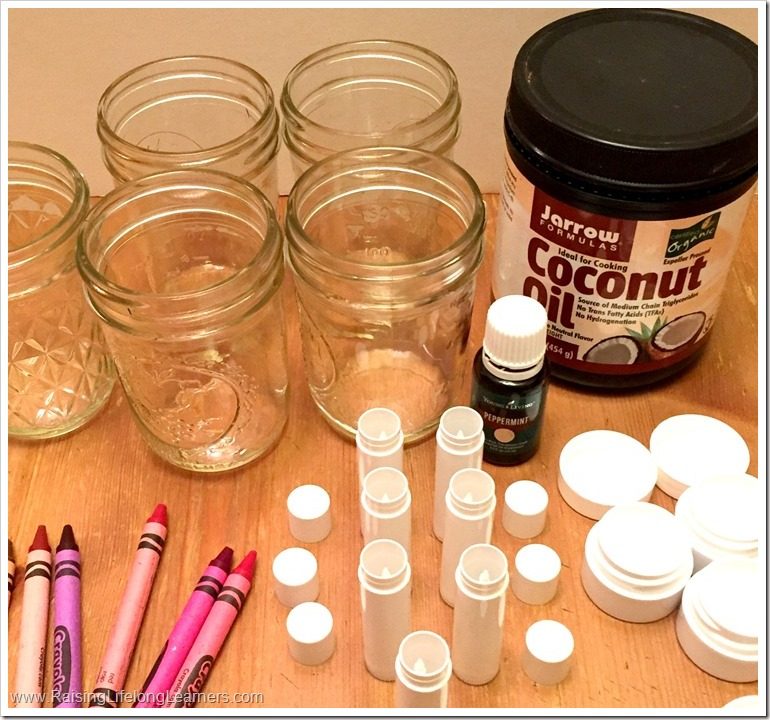 Instructions
Unwrap your crayons – you'll need one per color you plan to make.
Break each crayon into small pieces, and place one in each of your small heat proof container or into your double boiler.
Place two teaspoons of coconut oil per crayon in the heat proof containers or double boiler.
Melt and stir until the mixture is smooth.
Stir in your essential oils.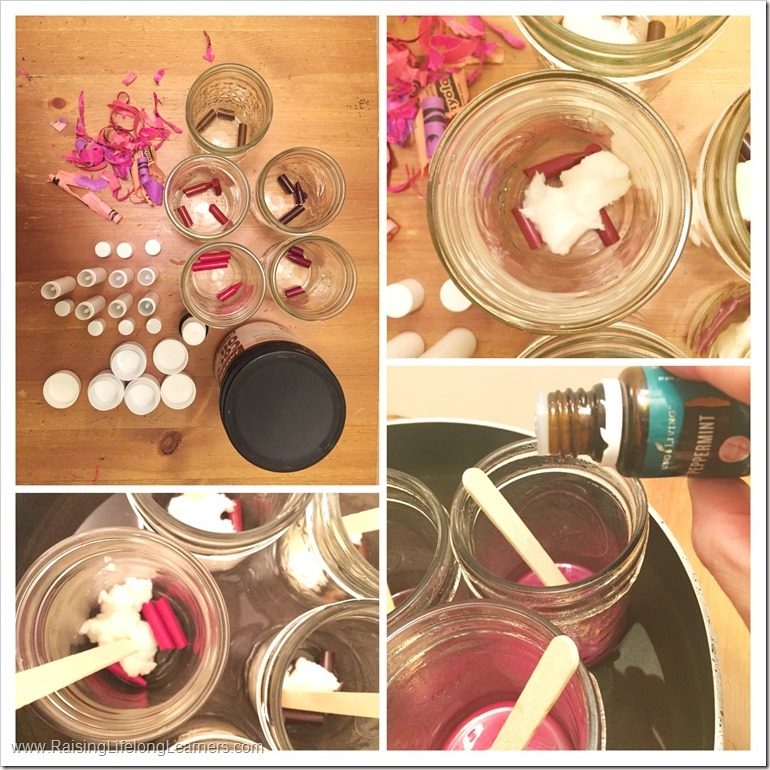 Pour your crayon lip balm into your waiting containers. It's easy to get the hot wax and oil all over, so pour carefully. If you have a funnel, you may want to use it.
It's best to wipe each of the heat proof containers or double boiler clean while they're still hot. This will get the majority of the film off the inside, making them much easier to clean later.
You can leave your crayon lip balm out on the table to harden, or place it in the refrigerator for 15 minutes. Then apply!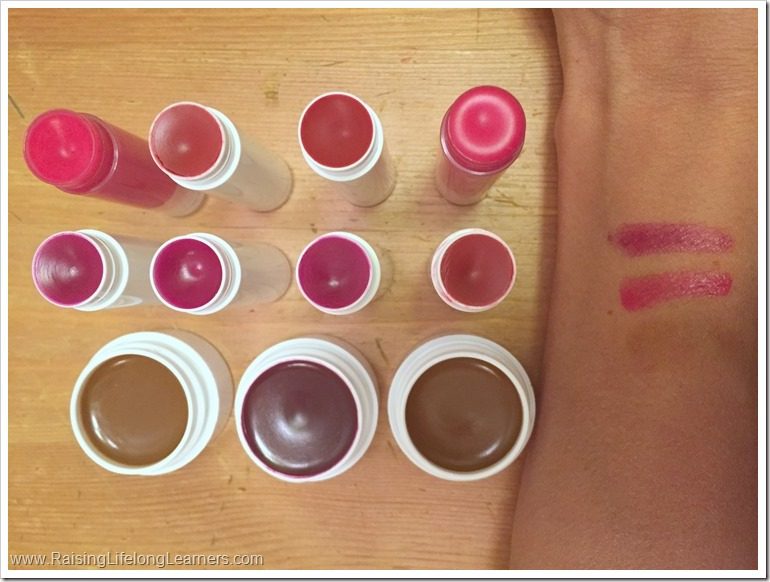 I love the silky feel of this lip balm recipe, and can't wait to make some more fun colors… I may never buy lipstick again!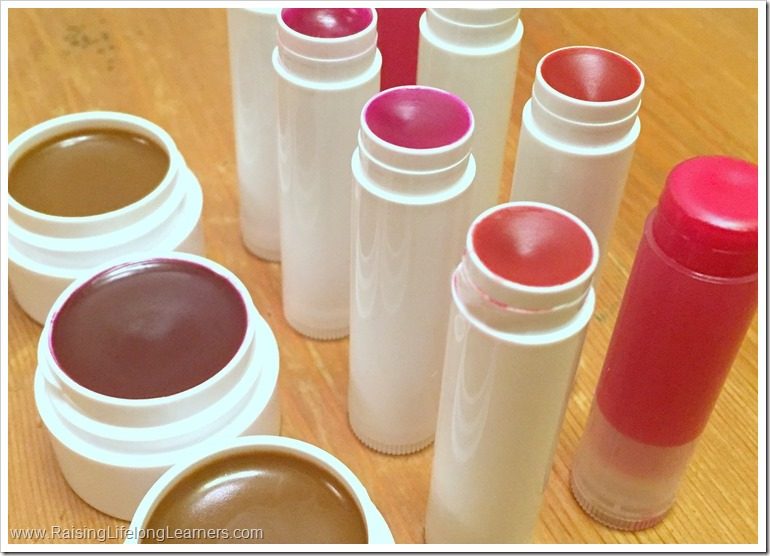 The best part about this project is that it's easy for kids to do (with a little help when the wax is hot). They can make a fun assortment of colors to gift their friends with – an adorable and inexpensive gift for little girls!