Shopping with Tweens & Teens for Holiday Gifts | Tips for Keeping it Affordable
As the kids get older, it's harder and harder to buy for them during the holidays. Their tastes get more expensive. My newly-turned teen wants really big ticket items, and we just can't do it. He also has a generous heart, and wants expensive things for his siblings.
With four kids, that'll totally break the bank.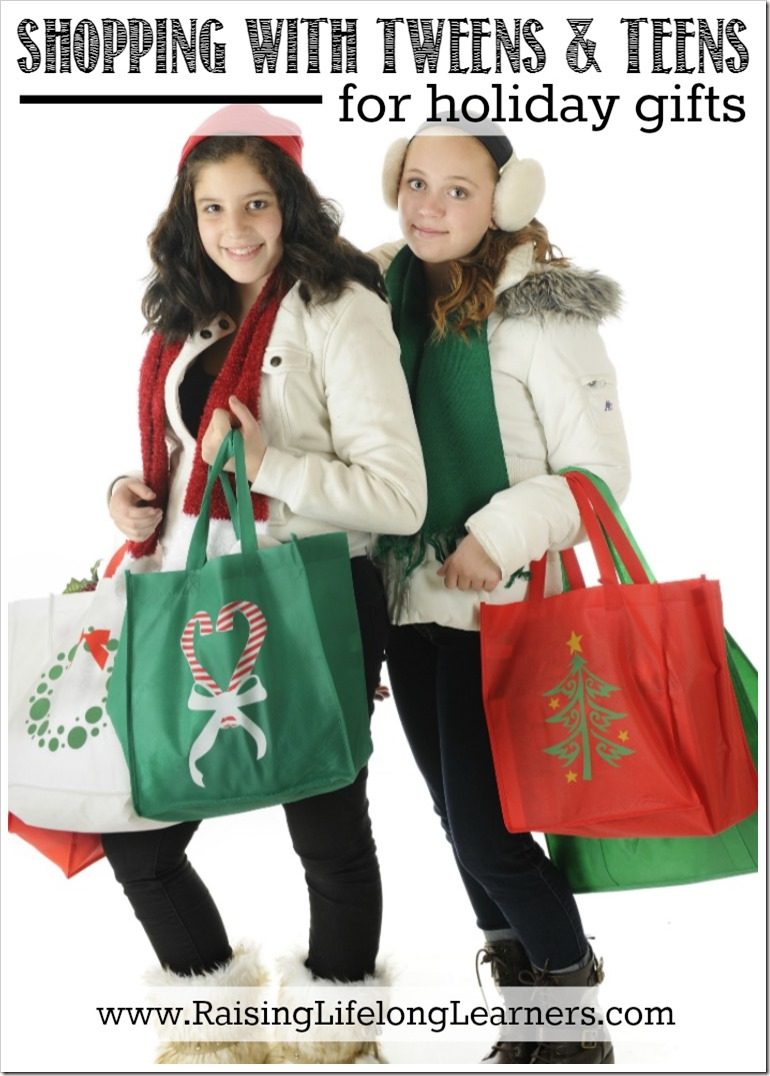 Special thanks to She Speaks and Five Below for sponsoring this post.
Guess what? It is possible to help your teens and tweens get and give the gifts they want to this holiday season. You just have to think ahead.
Take Advantage of Sales
While Black Friday shopping can be fun for a lot of people, I prefer to spend the day after Thanksgiving snuggled up on my couch watching Christmas movies with my kids. Lucky for me, there are great online deals throughout the year – all the way up to the holidays.
I buy online, and when I'm out at stores all year long so I can spread out the amount spent, and my pocketbook doesn't hurt too badly during the fourth quarter.
Consider Experiences
Instead of asking our kids what they want to have for Christmas now that they're getting older, we've started asking them what they'd like to do. Our hope is that, if we can turn their focus away from all they want to have during the holidays, we can help them turn their focus back to what's important during the holidays (and all year long).
Give The Kids Their Own Budget
I want my kids to be generous when they're giving gifts to others, but I want them to understand the value of the money that they're spending. It's one of the reasons I adore stores like Five Below. Have you been there? It's a teen and tween paradise…
Everything in the store can be purchased for $1, $3, and $5. Really… There's nothing over five dollars – and the store is packed with the greatest name brands the kids look for when they're shopping for each other.
My teen found Transformers toys for his little brother, a skateboard for his tween sister, and a stuffed Teenage Mutant Ninja Turtle ball for his six-year-old sister. I snagged a bunch of stocking stuffers and some science kits for the kids.
I love that I have a place where I can take the kids to shop for each other, and they can buy all the things they love – and I can save a fortune!
Empower Them
Tweens and teens need to know how to buy for themselves and others, so keep them in the loop as you shop during the holidays. Help them think outside the box – the gift box – and encourage your kids to think about places they want to see and events they want to attend. Finally, show them how you shop throughout the year and look for reasonably priced places to shop. And let them do the shopping themselves.
What are some suggestions you have for keeping holidays affordable with tweens and teens? And, how do you teach them to shop for themselves? Leave your ideas in the comments.