The Power Of Reading For Gifted Children: Advanced Readers And Social Emotional Learning
The power of reading and story for all children is undeniable. The power of reading for gifted children is extraordinary. Even if your gifted child is not an advanced reader, there is an important place for reading in social-emotional learning and development.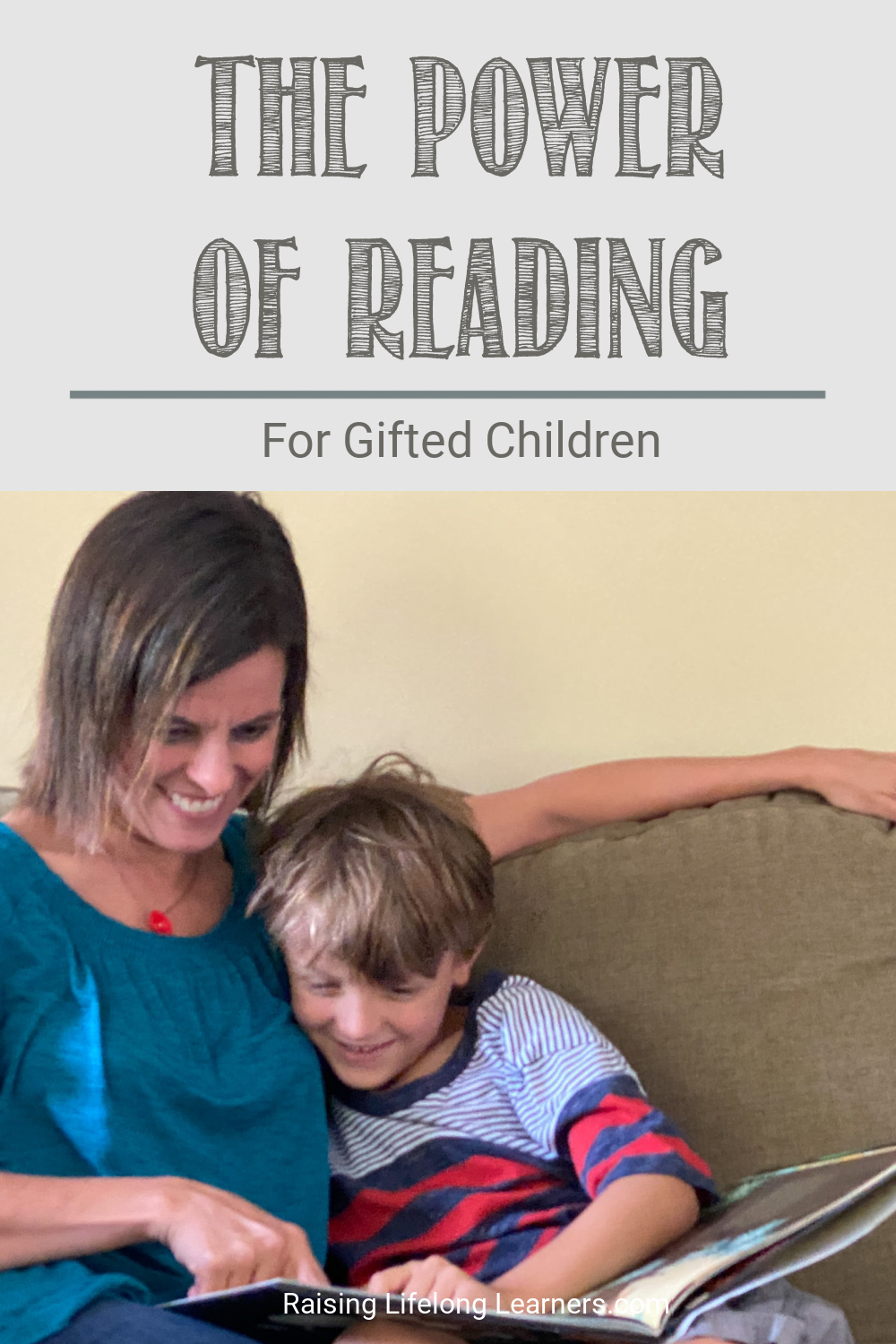 All this month in The Learners Lab, we are focused on the power books and reading for gifted and twice-exceptional children.
How To Help Advanced Readers
It is not unusual for a gifted child to excel in reading. Many of our kids are precociously reading early and are reading anything in their path. How do we handle this? What do we do for those kids who are reading things that they may not be ready to handle emotionally? How do we make sure they're still getting good books in front of them that don't have overly sophisticated themes.
You Do Not Have To Pre-Read Your Child's Books
Let go of the pressure to pre-read everything your child reads. Not only is it too much pressure, it is also completely unrealistic.
I recommend instead the following three best practices for helping an advanced reader navigate content:
Be aware of what your child is reading
Ask inquiry-based questions of your child about what they are reading
Be available and non-judgmental in answering any questions they may have about the material they come across in their reading
Reading is actually one of the best subjects to practice being a student of your own child and practice artful questions! To help, I have put together this free packet for advanced readers.
It includes book suggestions and a list of questions to ask your child about what they are reading. It's designed to help you get in the habit of asking them about what they're reading, asking them to put themselves in their character's shoes, and find out why they are so interested in the book. There are open-ended questions that they can answer and thoughtfully discuss. It gives them the opportunity and the encouragement to think about what they're reading in a more sophisticated way,
It's OK for Advanced Readers To Read Below Their Level
I encourage you to let your child read what interests them. Even if they are an advanced reader, a book that is below their level has value, if it interests them and keeps their attention.
"Twaddle" is a concern for many homeschoolers, I know. In our house, we worry less about twaddle and more about surrounding our kids with as many books and as many language-rich resources as they can handle. Some might be silly, but all are valuable for our children.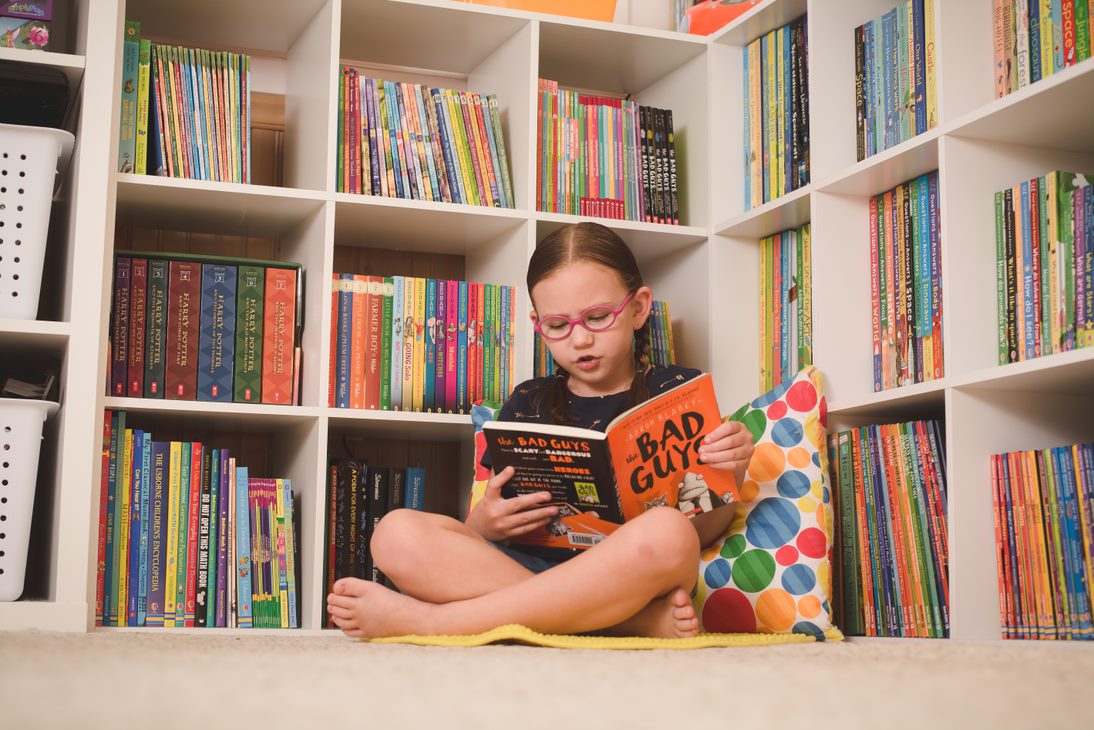 Social-Emotional Learning Through Books
If your child has social-emotional differences, reading may be the perfect way to help them practice and learn social connections and norms.
Reading gave my children the ability to practice thinking about how other people feel. What has been amazing to me is how a really good book with great characters can help define social emotional skills for kids who have trouble naturally doing it on their own. It's clear to me that reading good stories has had a greater impact on their social, emotional development than anything we've done, including social skills therapies.

Shawna Wingert, Different By Design Learning
The Harry Potter series is a great example of this in action. This is such an obsession for so many of our quirky kiddos. I don't think it has to do with the magic. I don't think it has to do with the mysterious beasts. I think it's the characters that are the key players in these books all have their own individualized needs, strengths, and weaknesses. There is one character that your child will be able to identify with, and because of that, your child will start to see the way that character interacts with others who are very different from them. They see the way the characters interact with adults and the way the adults respond.
This is often referred to as the side-by-side identification of problems. For example, my nephew was struggling with something that was going on in his personal life. He was able to talk to me about it, but he talked to me about it using the example of a friend. It is easier to say, "My friend's been having trouble with his girlfriend" when he is having trouble with his own.
This same concept is exactly what drives social-emotional learning in reading. It's not personal. It's simply a conversation about a book instead of it being something specific to your child. It removes the sense of risk.
Moreover, my kids come up with some of the most incredible conversation points because of random topics they've come across in books. I want to encourage you to trust your kids and trust yourself. Don't overthink this.
It's good to let them read. It's that simple.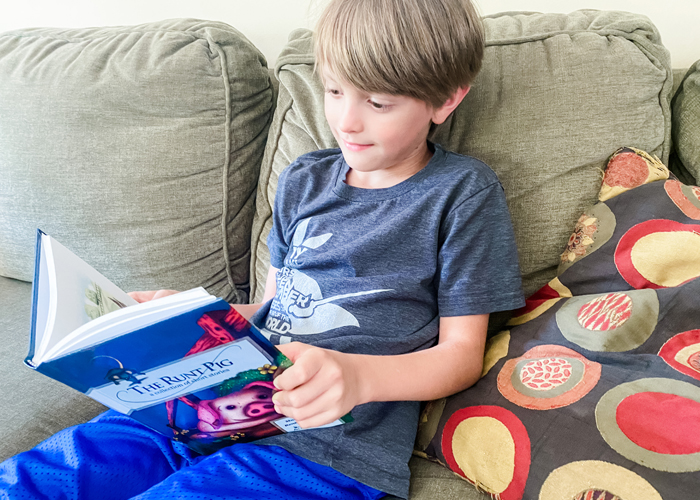 Raising Lifelong Learners Podcast #154: The Power Of Reading For Gifted Children: Advanced Readers And Social Emotional Learning
In this episode, Colleen and Shawna discuss the unique role reading and story can play in the life of a gifted child. They share information on how to help an advanced reader and the role of books in social-emotional learning for gifted and twice-exceptional kids.
Links And Resources From Today's Show:
Leave a Rating or Review
Doing so helps me get the word out about the podcast. iTunes bases their search results on positive ratings, so it really does help — and it's easy!
Click THIS link to go to the podcast main page.
Click on View in iTunes under the podcast cover artwork.
Once your iTunes has launched and you are on the podcast page, click on Ratings and Review under the podcast name. There you can leave either or both! Thanks so much.
Want to record your own question, comment, or have your kids tell us what they LOVE to learn about? Click below and start recording!