My girls have been asking for mermaid tails for two years now — ever since they took "mermaid lessons" when we went to Kalahari for a homeschool overnight with their friends. I finally caved…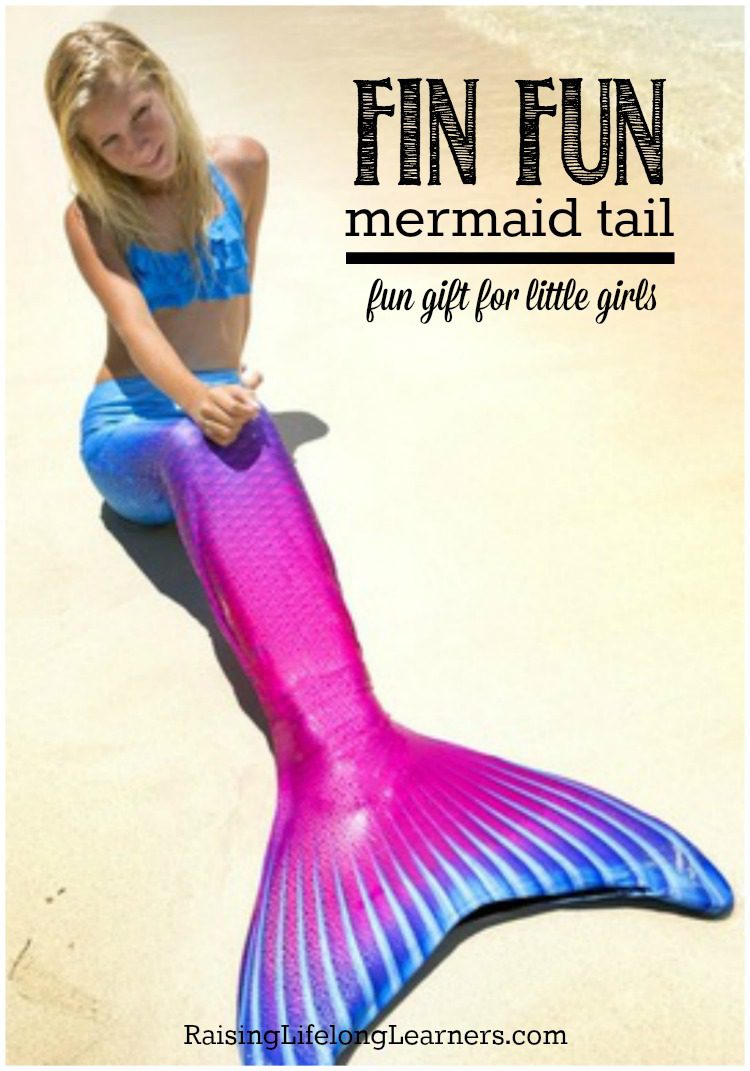 Do your kiddos fancy themselves speeding through the waters like their favorite fantasy character too? You might want to put one of these under the tree for your little mermaid, too.
Fin Fun offers a gorgeous selection of high-quality mermaid tail designs inspired by the beauty of the sea and nature. I love the butterfly wing tails! The Fin Fun Mermaidens collection features tails based on the beloved Mermaiden Princess characters, each with a unique personality and story, which can be found on the kid-friendly FinFriends.com site. The Limited Edition collection combines fantasy with nature's beauty in spectacular designs that have a shimmery, shiny look and feel. I decided to order the Maui Splash limited edition tail because it combines my kiddos' favorite colors.
The patented Fin Fun Monofin — available for separate purchase — gives kids a natural mermaid motion when they're swimming at the pool, lake or beach. Feet aren't strapped in, so taking off the Monofin is easy — just one tug and a kick. I ordered one of these, too, so the girls get a cool group gift to share — a fin and a tail.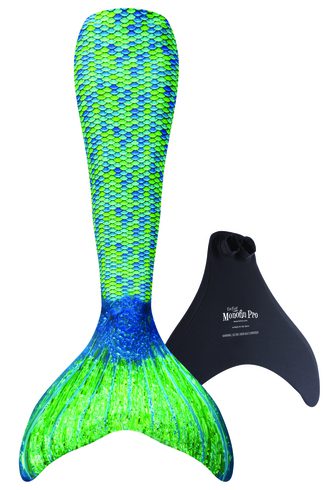 The open tail bottom makes it easy to insert and remove the Monofin, while also avoiding trapped air and allowing mermaids to walk on land. These award-winning Fin Fun products are designed for a realistic mermaid experience that also provides maximum safety, comfort and performance. The premium quality and attention to detail has made them a celebrity favorite, as well as the best-selling mermaid tail brand in the world! More information at www.finfun.com
You can save $5 off any order, too! Go to FinFunMermaid.com and use the code USFAMILY16 to get your discount.