Fun Star Wars Learning Activities for Young Fans
It's obvious around here that our kids — big and small — are huge Star Wars fans. Why? Because all of them (even the kiddos who have never seen the movies) know lines, play Star Wars Lego, and read all of the great DK Star Wars books we have. Even the preschooler can wield a light saber and hold his own with the rest of the kids in a battle for the good of all galaxies.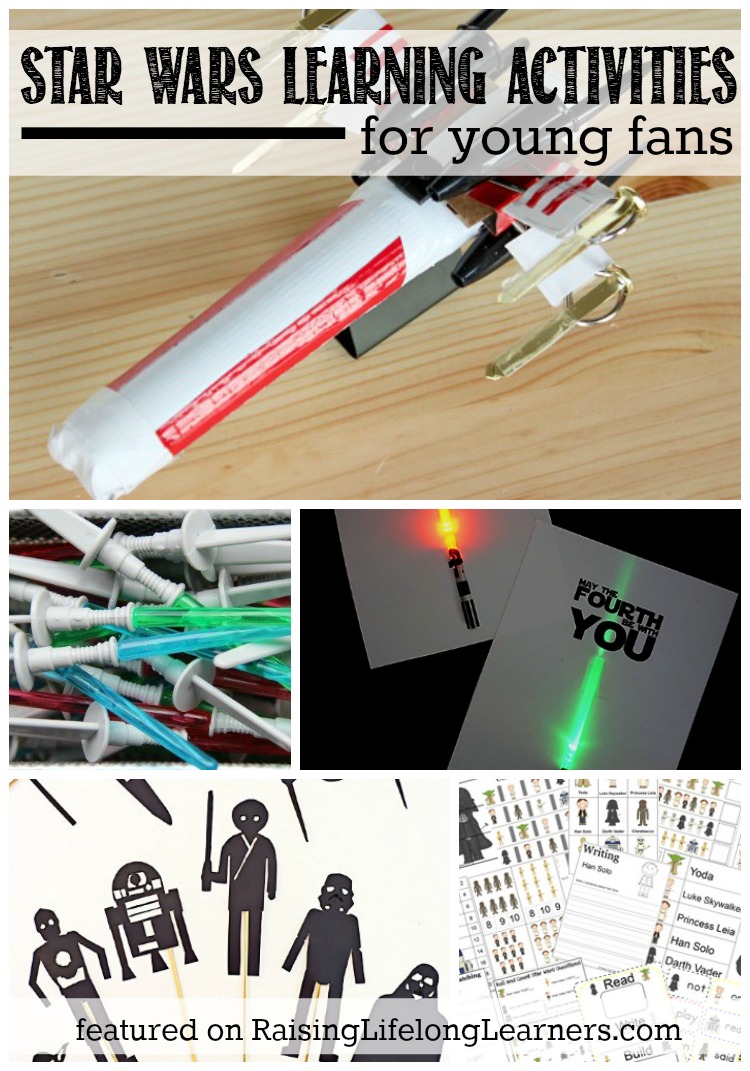 To keep things interesting around here, I like to throw some fun-themed learning activities at the kids every once in awhile and with "Star Wars Day" (or May the Fourth) coming up, it's the perfect time to pull some Star Wars learning out.
Preschool and Elementary Star Wars Learning Activities
I still keep most of the learning fun, low-key, and play-based for the little ones, so they'll have fun with the printables and toys I found.
They already love these fun character coloring pages I made.
I adore the printables from Jolanthe and this great preschool pack from Homeschool Creations is no exception.
How cool are these Luke and Leia paper dolls?
I know that Logan will love the Star Wars printable pack from 3Dinosaurs.
And, Molly will enjoy these great printables from Royal Baloo.
I haven't ordered these yet, but know I need to — how fun are the Disney Star Wars bath toys? We have the Princess set already and the girls love them. They'll be fighting over this new addition. And how fun will a Star Wars themed bath be for a little four year old and her toddler brother? Star Wars bath toys and glow sticks for light sabers… super fun!
This might be my favorite thing ever — a Darth Vader Mr. Potato Head! I cannot wait to have the kids play with it.
We'll also reread some of our favorite board books — Star Wars ABC, Star Wars 123, and Star Wars Colors.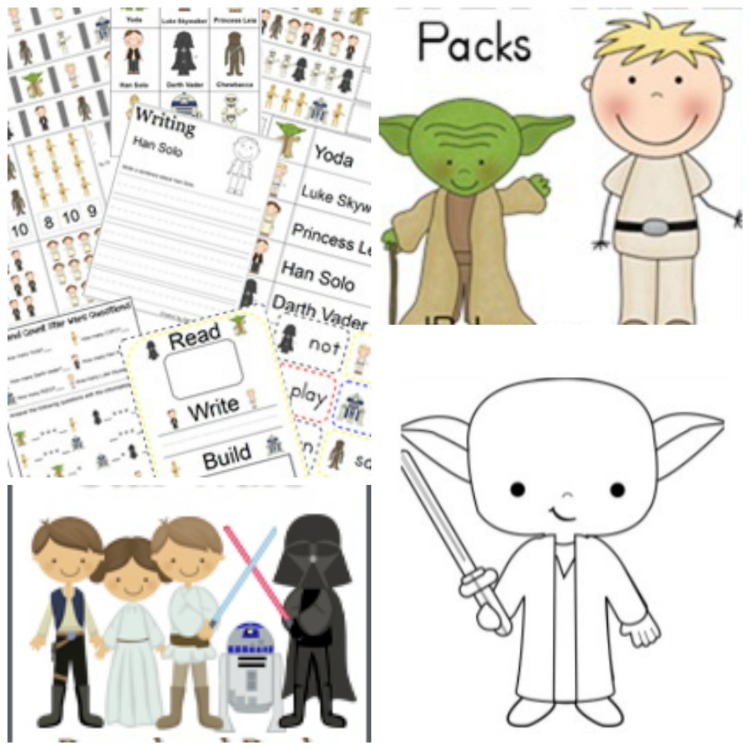 Big Kid Star Wars Learning Activities
I absolutely love DK books, and they have some amazing Star Wars books for bigger kids. We'll use these to dive into Star Wars legend and lore:
LEGO Star Wars: The Yoda Chronicles 
LEGO Star Wars Character Encyclopedia 
Star Wars: The Ultimate Visual Guide 
LEGO Star Wars: The Visual Dictionary: Updated and Expanded  
Using these books, Trevor and I will design some Star Wars themed science investigations and a research project. I'm really looking forward to seeing what he comes up with. He already has a project kit and a few Star Wars Lego sets to work on, so all of this will be right up his alley.
We might also work on some of these cool activities:
These lightsaber circuit cards from Left Brain, Craft Brain are super cool!
Some basic rewiring work and a trip to the dollar store is all it takes for your little engineer to build these DIY lightsabers from Lemon Lime Adventures.
Have your big kids exercise their creativity and put on a shadow puppet show for the little Jedis with this amazing printable from Childhood 101.
Try this Star Wars math from Carrots Are Orange.
Challenge your kiddos to make this X-Wing Fighter out of office supplies like the kids at Frugal Fun for Boys and Girls did!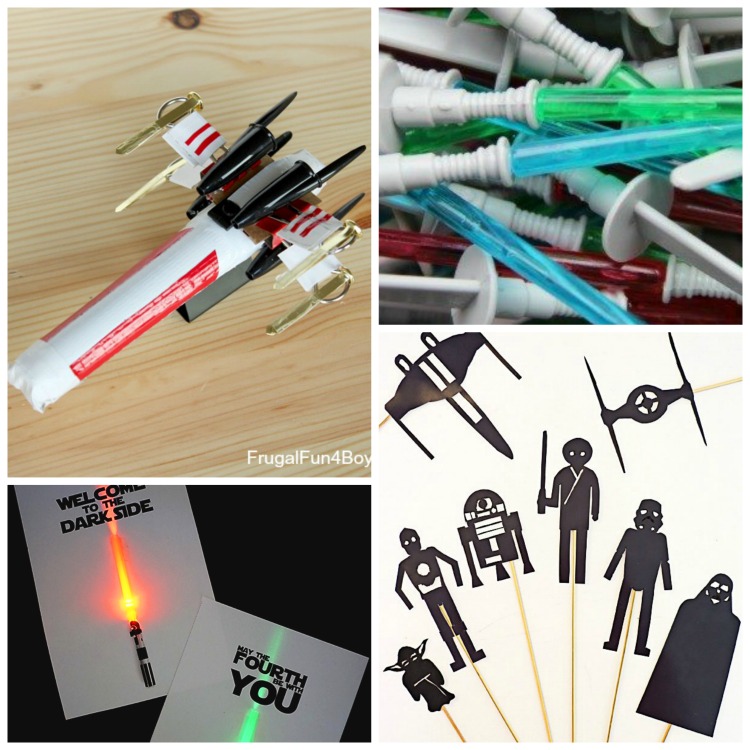 What are some of your ideas for making learning fun for your kids? Do you have any great Star Wars ideas for me?