A Unique Place For Gifted And Twice Exceptional Kids To Thrive
I have been overwhelmed, and so grateful, for the support and feedback from families who have joined The Learner's Lab. It's been absolutely wonderful.
Today, I am please to share this encouraging post from a fellow mom of quirky kids and member of The Learner's Lab. Cynthia and her family are an absolute joy, and I appreciate so much her taking the time to share her experience in our community.
For our family, a big reason we homeschool is the wide ranging educational needs of my kids. With sensory challenges, giftedness, anxiety and learning disabilities, the personalized learning environment we can create at home is the best place for my kids to learn and thrive.
It's fairly easy to research available history and science and math programs to meet the various needs and abilities of my students. But helping them thrive in the softer areas where many of their challenges lie is much harder.
Finding resources to teach emotional control and social skills is difficult for parents, and we often have to leave it to clinical professionals, who don't know our kids like we do.
In addition to social and emotional needs, gifted kids are often asynchronous in their development, so teaching and adapting for the range of ages they fit into can also be a challenge. They can read the high school novel but they aren't ready for the emotional story content, but still want more mature books to read.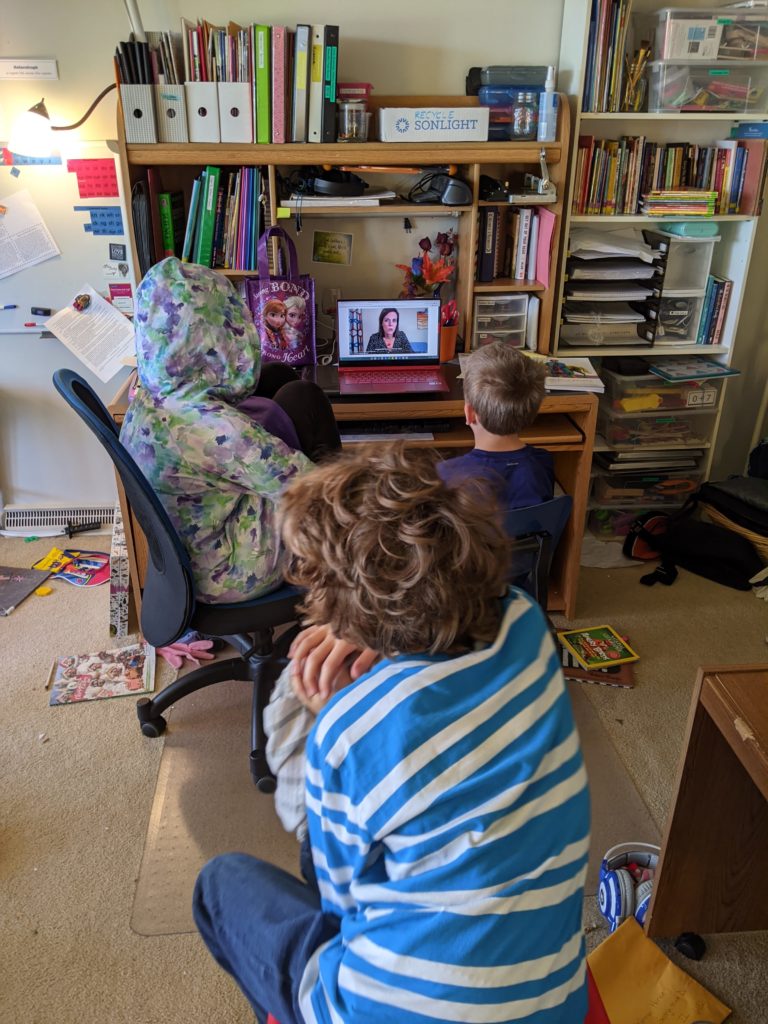 How The Learner's Lab Supports Gifted And Twice-Exceptional Kids (and their families)
The Learner's Lab has given me an option for my children's learning that is tailor made to their quirkiness and developmental needs.
Monthly Homeschool Support For Gifted And Twice Exceptional Kids
Each week, the Learner's Lab provides a fresh opportunity to learn together about our emotions and other life skills.
We discuss and learn as a family about an idea or theme that is the focus each month. We do projects and visit the theme all month long with the different activities. There are activities for just the kids, for the family and just the parents. The different monthly themes break down those emotional and social concepts in an easy to understand way for families to apply right away.
Our family uses it as part of our homeschool morning time a few times a week all month long. My kids range in age from 3rd-7th grade and we can do the activities all together with everyone getting something from the experience.
It has been a great help to have a structure to teach my kids different coping strategies for dealing with meltdowns or stressful situations. Because we are learning them when everyone is calm we can apply them in a tough situation more successfully.
It also gives us a way to talk openly about where each person struggles and how we can support one another best when it's hard.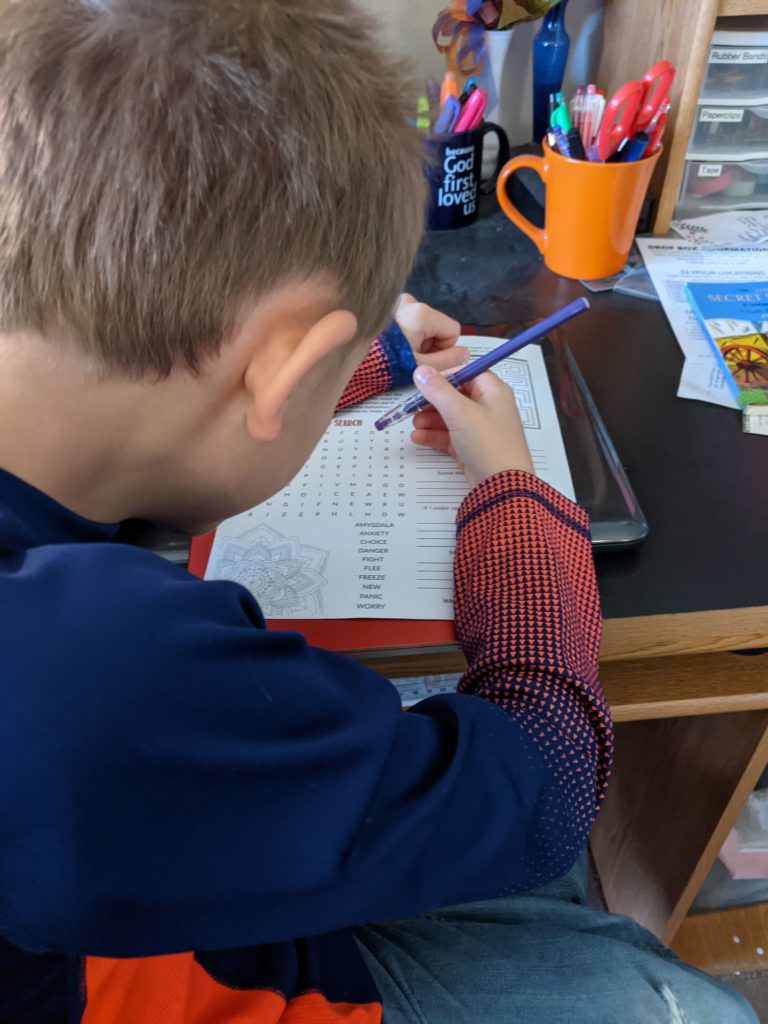 A Peek Inside The Learner's Lab
The Learners Lab essentially has three components:
Connection for our kids
Community for the parents
Challenges for social emotional skill building
Here is how it works.
Each month Colleen kicks off the theme with a webinar to introduce the theme and related challenge activities.
Later in the month there is a Creative Thinking class for students. The goal is to stretch the way they think about things and be creative in new ways. Parents are welcome to join and participate too.
Throughout the month, the members-only forum has two spaces to connect – one for the whole family, and a parents only section where parents can speak freely about their concerns and ask questions. Colleen and other experienced parents are in the forums daily, to support and assist our families.
A Sample Of The Learning In The Learner's Lab
As a parent of quirky kids I know how common worry/anxiety is for differently wired kids. I am constantly looking for new tools for our family to use. This is why I was so excited when I saw it as one of the learning challenges.
For each month's theme, there are various challenges available, to allow you and/or your child to choose the ones that most interest them.
For example, in the Managing Worry learning, we completed these activities as a family.
Activity #1: Start a Worry Journal
Writing you thoughts out is a common strategy to calm your mind. There is a download included, which you can use to start your worry journal with 30+ pages of prompts included. We picked a prompt to do as a family, and one child has chosen to continue the practice as part of their bedtime routine.
Activity #2 :Calm Down Corner
This activity created the most discussion of the month at our house. Calm down spaces are already a strategy we use. Typically their bedrooms are sacred spaces they can escape to when they need a moment, and we specifically don't send them to their room as punishment for this reason. But two of my children share a room so having the same shared space for a calm down corner was the challenge we tackled as a family. The creative solution we found was to set up a child size tent in part of our family space to be a calm down space for the youngest. It was a healthy family project to discuss different places and consider rearranging some of our spaces.
Activity #3: Take Up a New Hobby
The third challenge we took on was about finding a new hobby. It really is true what they say about busy hands can keep the worry at bay. I have found myself picking up a forgotten cross stitch project during stressful seasons as a way to cope. This time my daughter and I decided to learn to crochet. It's an easy craft we can start and stop quickly, and stick in our bag when we are going out the door. It's also a great life skill to use for many things. We found some online classes we could learn the basics together and then we each started projects of our own. Learning together was much more fun than learning alone.
After completing these challenges, my kids were super excited to receive their Learner's Lab badges in the mail!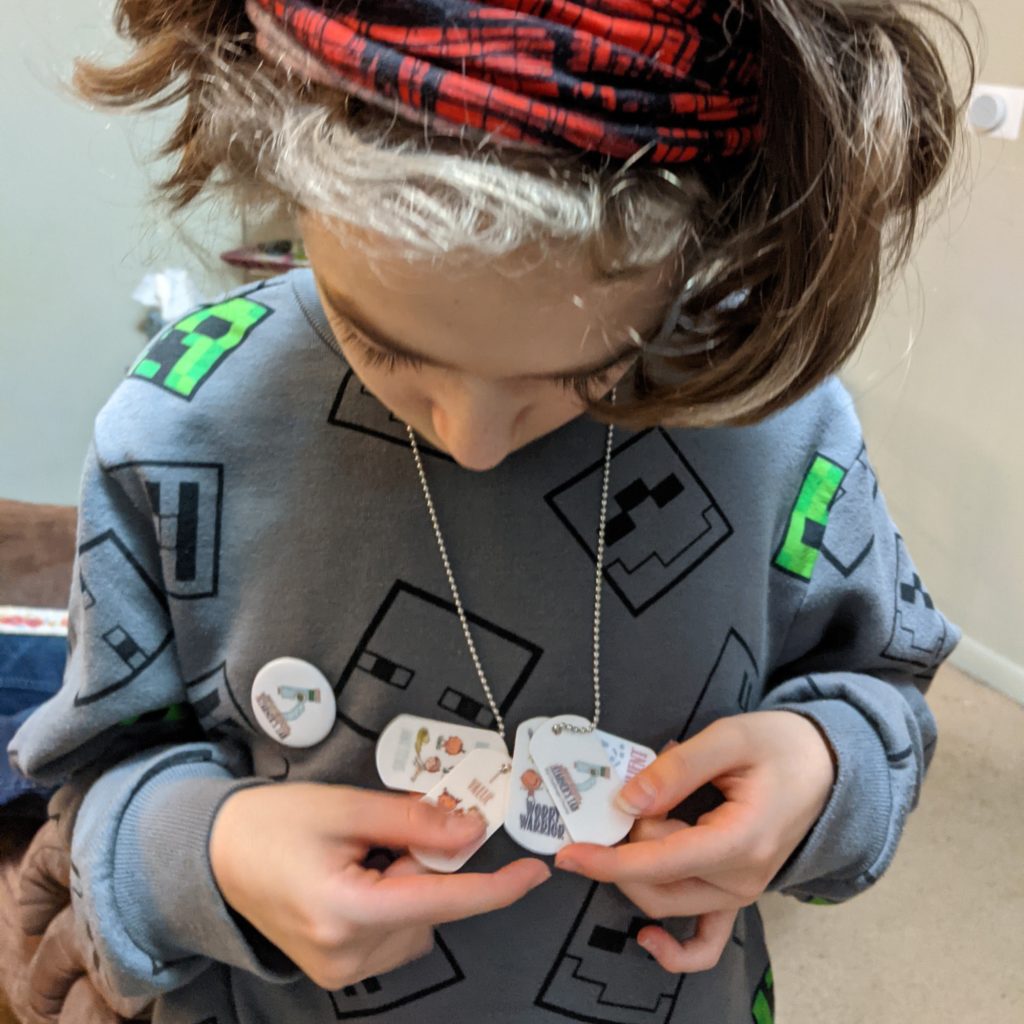 When the worry and anxiety hits we have a better understanding of how to help one another, and everyone knows the tools they have because we built them together. We have a family language to discuss our challenges and emotions, and I have community and connections as a parent to reach out to for support with other parents who get me.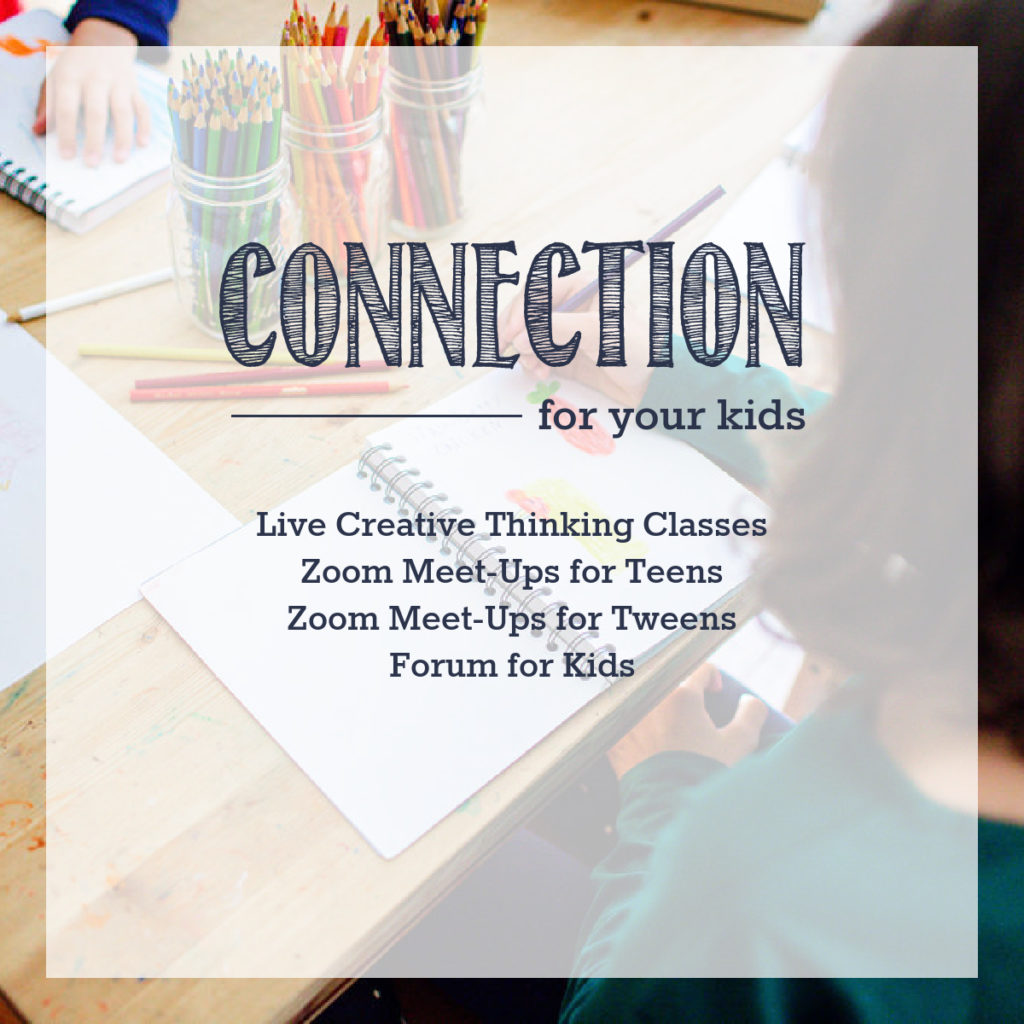 Connection for Your Kids, Community For You
While I am excited about the Learner's Lab and what it is teaching our family through the learning challenges, I also see my kids making their own connections with other quirky kids. It took a few months for us to join in on the Teen and Tween monthly chats, but when we did I saw my kids light up. They realized that there were other kids out there with the same interests and quirks as them. I understand this value for them, as I was identified as gifted as a child as well and struggled to find peers.
For example, our dinner table the conversation can be varied in topic and jump quickly to something unrelated based on the connections someone makes. My oldest exclaimed that the same thing was happening in the Teen chat, and it made her feel so at home.
As a parent of twice exceptional kids it is often hard to find local support from other homeschool moms who truly understand our family dynamics or have similar struggles to share. But the parent community in the Learner's Lab gets the accelerated successes and the intense struggles that come with being a family with twice exceptional kids. They live it too!
I consider our membership in the Learner's Lab an investment in the success of our twice exceptional family. We are learning the tools together to help one another thrive personally through the learning challenges. Building friendships with like minded families in the forums and meet-ups means everyone is able to accept their quirks knowing they have peers out there.
My family has benefitted greatly from having access to Colleen's incredible program. I can't recommend it enough!
A Note From Colleen:
I feel so humble reading Cynthia's words and am so grateful for her willingness to share. If you would like to read more of Cynthia's journey, you can find her online at Inside Our Normal.
READY TO JOIN US IN THE LEARNER'S LAB?
I can't wait to see all the creative things your family gets into this year and watch you grow in strength, confidence, and resiliency as you stretch those social-emotional muscles, build connections, and enjoy a community of other families just like yours!
We're going to have a blast!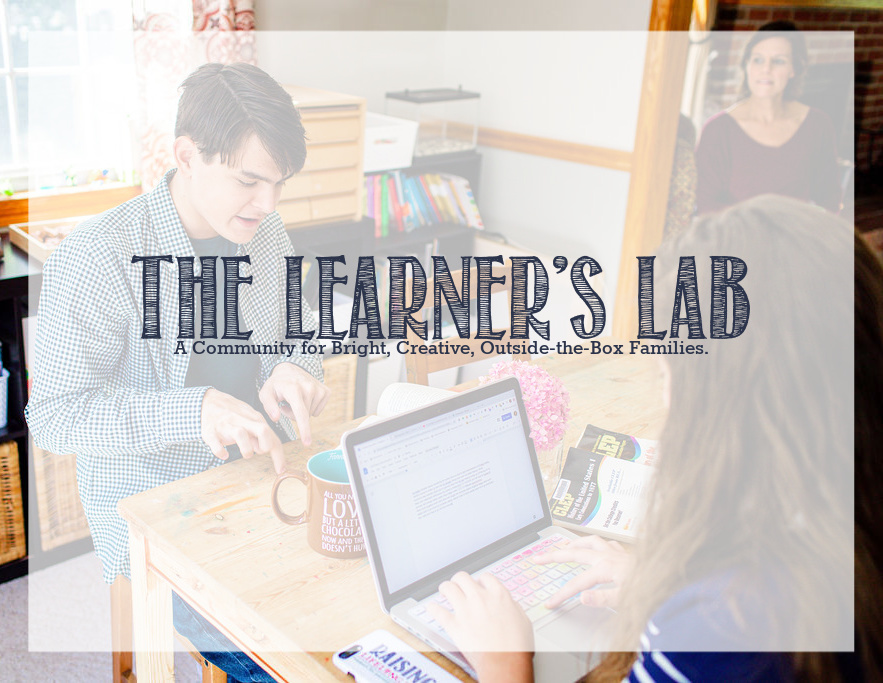 Get all the details here! The Learner's Lab Membership is only open for new enrollment through May 15th, so don't delay. Join us today.