Creative Fun with HP Social Media Snapshots
Parenting is great, and I love being a mom, but sometimes we all just need some fun mom time. And, because I'm a bit of a geek, I love, love, love it when my mom time includes a conference or a class where I can have fun with friends and learn new things.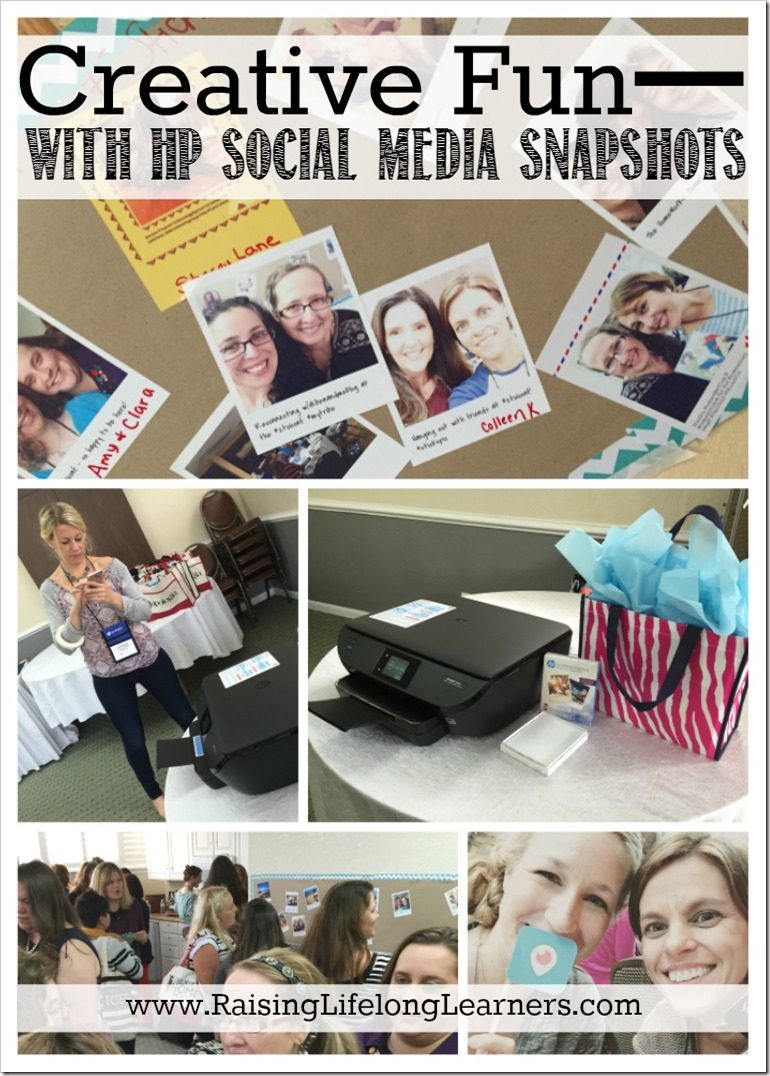 Last week, I had the opportunity to speak to other homeschooling moms who blog about finding their blogging focus at the 2:1 Conference, one of my favorite yearly getaways. I've been attending for the past 4 years, and so many of the women who attend have become wonderful "in real life" friends of mine.
It's a wonderful weekend of fun, learning, and fellowship.
And this year, with the help of HP and Staples, we added a little fun to our pre-conference mixer. I was sent an HP Envy Printer, HP Social Media Snapshots sticky-back paper, and ink to facilitate the activity, and my friends and I set up the printer in the party room with some fun instructions:
Download the HP Social Media Snapshots app.
Connect your phone to the hotel's wifi and find the printer.
Pull a photo off of your Facebook wall, Instagram stream, or camera roll, and into the app.
Find a fun frame (several look just like IG or FB and even pull in the caption and likes from your social media account), and send the photo to print on the HP Envy printer.
Grab your shot, peel the backing off of the photo, and stick it on our #StickAPic wall. (We used this as a contest entry and awarded a random photo-sharer a gift bag with fun books, chocolate, and cookies.)
Set up was super simple, and the app was a lot of fun. My kids loved it, too, and have enjoyed playing with it at home. Logan stuck a picture of her and Isaac that she printed from my Instagram account onto her math book.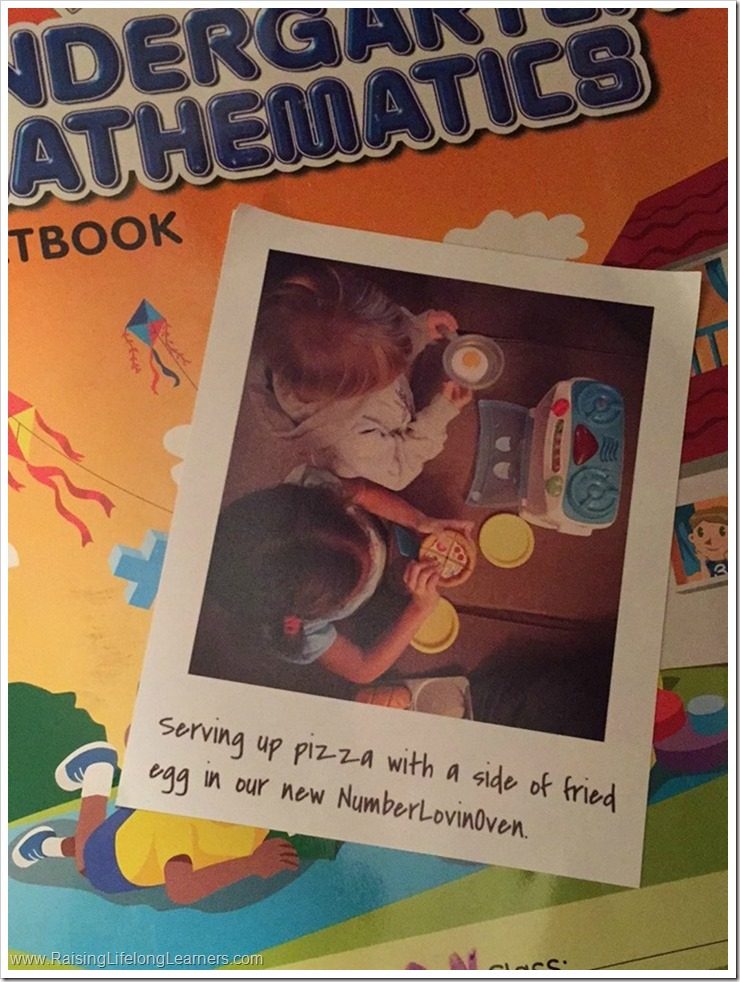 Since it was seriously so simple and fun, we have plans to bring our printer to co-op one day and set the kids in our Creative Kids class up with photo props, and have them make a photo booth. They'll be able to take photos of each other with my phone or iPad, and send them to print, then take them home that afternoon.
Simple, fun, and creative.
Because it was such a blast, we picked up some extra HP Social Media Snapshots paper using the BOGO offer found on the Staples website – though if you want to take advantage of that offer, too, you'll need to hurry. It's only good through the 31st.
We used ours at a mom's social media weekend conference, and plan to use it with kids at our homeschool co-op… What creative ideas do you have for using this fun new app and sticky photo paper? Share your ideas in the comments or tweet them to me by tagging me @ColleenKessler and hashtagging it #StickAPic.
I can't wait to hear how you would use this fun tool.