Relationships Matter More Than Anything
Parenting is hard sometimes, and we're all doing the best we can. I'm thrilled to be working with #minutemaid to remind you (and myself) that we're #doingood in our roles as moms and dads to wiggly, creative, bright, fantastic kiddos. Relationships matter more than anything else, and it's important to remember that.
Remember that as we head into fall because holidays can be stressful when you're raising intense kids. Throw in a bit of perfectionism, and a dash of asynchronous development, and setbacks can be a recipe for disaster.
Trust me…
A few years ago, the two older kids decided that they wanted to dress up as Harry Potter and Hermione Granger, and that their two year old sister should be Hedwig, the snowy owl. And while Hedwig was a super simple and adorable costume to pull together, the others were not as simple – for me.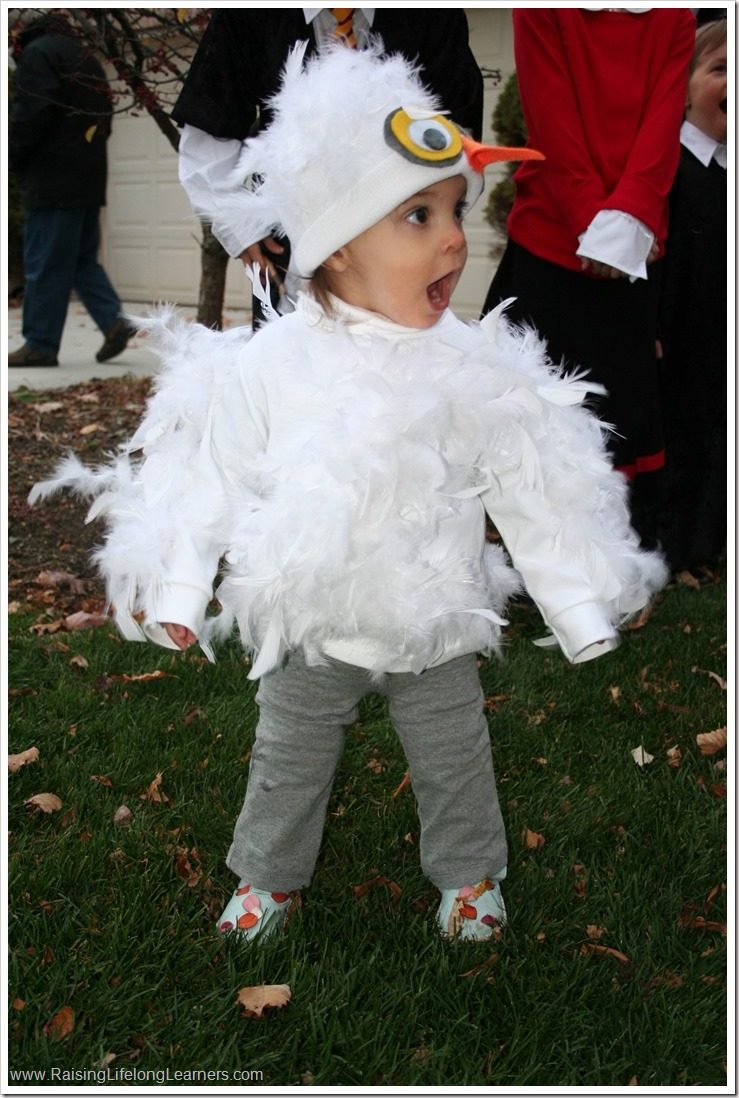 The kids wanted cloaks, and I was on a budget.
And I don't really sew.
I managed to find some inexpensive velvety fabric and a rope clasp at our local fabric store, and figured I could get away with the cloaks being similar to capes with wide arm openings – not too difficult for my limited domestic skills. And they turned out pretty well, especially with the Gryffindor ties we made by hot gluing golden stripes onto burgundy ties from the thrift store and the fantastic Gryffindor patches I ordered online.
Things were coming together.
I teased up my daughter's hair and sprayed it ruthlessly since Hermione looked a bit disheveled in the first movie, and then went to work on my son's Harry Potter scar.
And then things started going wrong…
Those of you who have read this site before know that my son is highly gifted, perfectionistic, and can be a bit intense and set in his ways. He had a picture in his head of what that scar would look like on his little forehead because he had read the books and had seen the movies.
And my eyeliner pencil just wasn't cooperating with the picture he had in that brilliant head of his. And Halloween began crumbling all around us.
You see, time was getting short. His best friends were on their way over in their adorable Popeye and Olive Oyl – the perfect costume for boy-girl twins. And he wanted his themed grouping of Harry, Hermione, and Hedwig to be perfect before they got there. But, I couldn't get that scar to come out the way he wanted it to.
And so he decided that he wasn't going to go out trick-or-treating, or even see his friends and all the neighbors who were gathering on our driveway for donuts and cider before we headed out en masse to take on the neighborhood.
Moms, you've been there before, right? Trying to explain to a stubborn kiddo that it's not about the costume… That it's not about perfection… That it's about getting together with their friends and making memories…
How has it gone for you? Because it was not going all that well for me.
Until I sat down, and took a minute to talk to my son again. I reminded him that things don't always go the way we think they will, and that we need to be able to regroup and pull it together so we don't miss the things that matter – time together with our friends and family. We needed to come up with a solution that could work for everyone, and Harry's scar wasn't cutting it.
And then we remembered that, while Harry was his favorite character in the book, Seamus Finnegan was actually his favorite character in the movie – and really, who could blame him. Seamus was a mess – like we all are – trying again and again, and blowing things up each time.
Things constantly blow up in our faces as moms, don't they? You forget to pack extra clothes and there's a diaper blow out… You get a flat tire in the middle of nowhere on your way to meet friends for breakfast and are stranded on the side of the highway with four hungry kids and no food…
Problems arise. Tempers flare… But it's the relationships that matter.
It's how you handle those problems that counts.
We pulled out the eye shadow and "smoked" up his face and then spiked his hair…he looked just like the movie Seamus and stole the show when he walked onto the driveway with his wand.
Moms, this is what we do every single day. We find creative ways to bring the focus back to family and community. We are doing a great job.
YOU are doing a great job.
You're a fantastic mom, and are rocking this parenting gig.
Remember that this Halloween when costumes don't turn out, or you buy one off the rack while your daughter's best friend's mom pulls together an amazing hand-sewn renaissance gown for her. It's about family. It's about friendship. It's about community. It's about relationships.
It's all good.
Take a look around you at the other moms in your life. Take a moment and let them know that they're doing good. Tell them that they are rocking motherhood. Remind them that they're awesome.
And believe in yourself.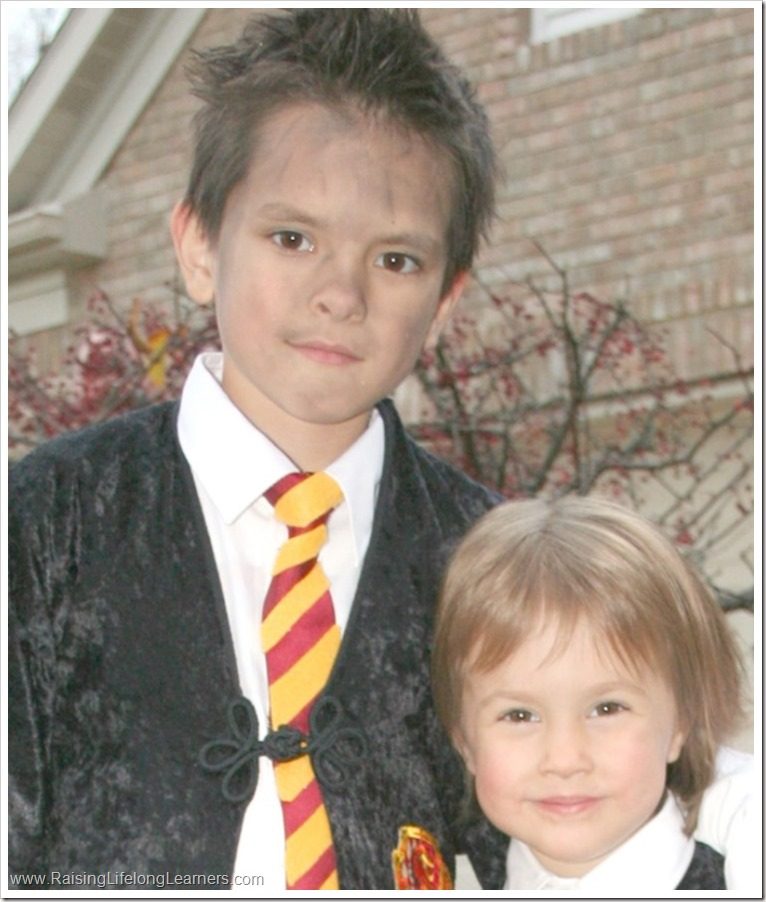 This is a sponsored post written on behalf of SocialStars and Minute Maid. All thoughts and opinions are mine – remember that we are all #doingood and I love that #minutemaid recognizes how hard motherhood is and wants to encourage moms in their parenting journey.