The Perfect Mom Bag | Lily Jade
Fall is my favorite time of the year. It's cool, but not cold. It's sunny, but a soft, filtered sun shining through trees with a backdrop of fluffy clouds. It's the time of the year that kids are back in school, so us weird homeschoolers get our museums, parks, and favorite field trip locations back to ourselves.
It's perfect.
With four kiddos, despite being past what is regularly thought of as the diaper bag stage, I need to carry loads of things with me wherever we go. And we go somewhere almost every day — play rehearsal, co-op, academic calsses, theater training, voice lessons, the library, and on tons and tons of field trips.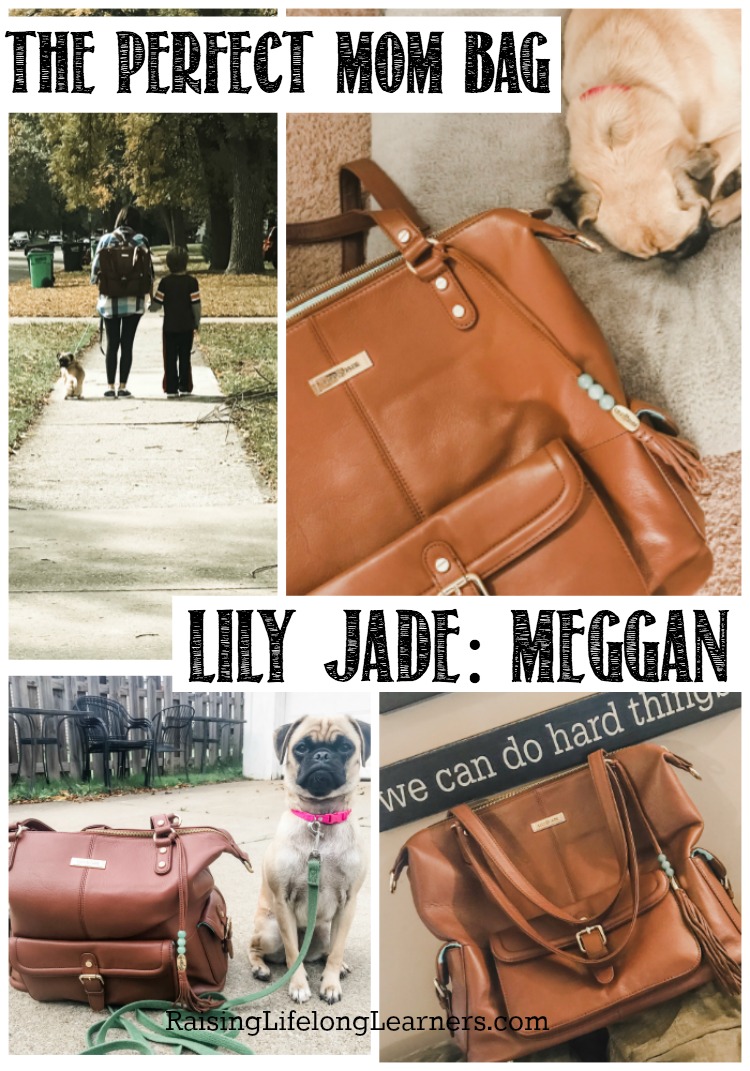 This post is sponsored by Lily Jade. All thoughts are mine alone.
As a work-at-home mom, I need to capitalize on the small spaces in the margins any time I can. That means that I need to be able to snatch a little bit of work time in when all the kids are in class, or they're happily playing with friends on the playground, or when I can steal away to my favorite coffee shop.
Years ago, when I had teeny tots and a wee babe, I salivated over diaper bags that could fit all the things, AND still look put together and fashionable. I was disappointed everytime, and typically would abandon to newest bag, and just go back to a backpack.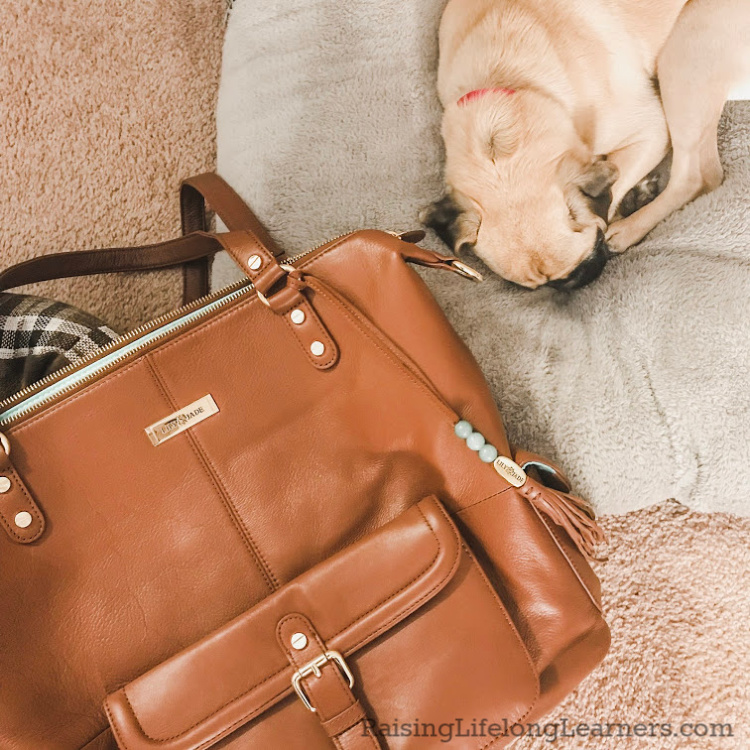 And, now I'm kicking myself over not splurging for a Lily Jade bag when my kids were little because I just got the Meggan bag and am in love. It's gorgeous, functional, comfortable, and is perfect for all the things I need to take to co-op and to work at the coffee shop, and I would have loved to have had it for all these years — I can already tell it's going to last.
I can't wait to use it in my upcoming convention season. It's going to be perfect for carrying on all of my tech, and then keeping things in one place between hotels and convention centers. Lily Jade bags are top quality and made to last — you can see this in the detail of their stitching where the leather is tucked in and reinforced to protect against wear and tear.
The liner is super plush, protecting my iPad, MacBook Pro, and all of my essentials like snacks, extra clothes, wallet, and keys. I especially love the removeable baby bag inside — not because I need to put diapers and such in there anymore, but because it's the perfect organizer for power cords, chargers, tablets, and my bullet journal. Done working for the day? No problem… all I need to do is pull out the insert, stow it safely in my room, and the bag becomes a roomy purse I can throw my sweater into and take out for a bite to eat.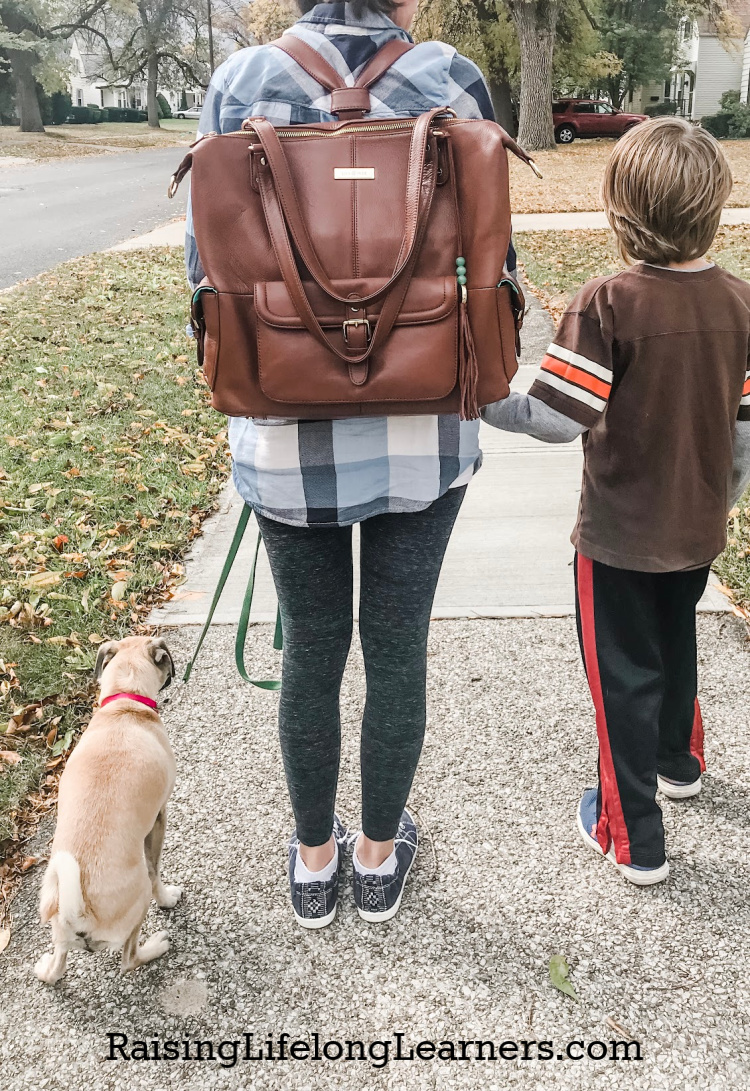 It's true that Lily Jade bags are pricey, but honestly, the investment is well-worth the price. My Meggan bag will last through field trips, business trips, library trips, shopping trips, and every other kind of trip in between over the next decade or more. I'm absolutely in love. This bag is an investment that you'll be grateful for while looking like a put together mama.