Easy Online Learning for Struggling Twice Exceptional Kids
Sometimes the things we think will be easy for our kids just… aren't.
And twice-exceptional kiddos? Forget about it. They'll side-swipe you each time you thnk they're finally getting something because they're so amazing at other things.
Take my 8yo.
She's imaginative, creative, and so sweet and persistent that you'd do anything for her, and be convinced within a few minutes of meeting her that she can do anything and everything she puts her mind to.
And then she'll tell you that she can't read.
I was provided with a complimentary subscription to the Nessy Parent Pack and compensated for the time it took to facilitate this post. All thoughts and opinions are mine and I only share resources I believe in. 
And the thing is… she can read. It's not her strongest area, and her anxiety, sensory processing disorder, and suspected processing disability get in her way, but more than any of that she just doesn't see herself as a reader.
And that's where Nessy Learning comes in.
What is the Nessy Parent Pack all about?
Nessy Learning is an online supplemental program for kids in kindergarten through fifth grade. It's especially good for kiddos who struggle with dyslexia, processing, or other learning issues as it uses research based, multi-sensory approaches to teaching reading, writing, and math.
Educators, parents, and homeschoolers from around the world use Nessy Learning with kids, and it's won several prestigigous education awards for its ability to keep kids engaged and learning in a fun, interactive way.
The Nessy Parent Pack is an exclusive bundle of licenses so that your kiddos' supplemental learning is all in one place. It begins with a screening for dyslexia, called Dyslexia Quest, and sends you a report of where your child is so that you know what you can do at home to support his or her learning. Next, kids get access to the Orton-Gillingham approach based Nessy Reading and Spelling. The Parent Pack also includes Writing Beach and Nessy Numbers so your kids can work on their writing and mathematics while online.
What My Kiddo Thought of the Nessy Parent Pack
My 8yo loves taking time to "play" her school games. She loves the funny characters and the style of game-based learning that the Nessy Parent Pack provides. It's playschool for her, and another way I can give her a brain break from the stress she feels associated with learning to read, and help kind of trick her into realizing that she actually IS in fact a reader.
She asks to do her Nessy every day.
What I Thought About the Nessy Parent Pack
I'm going to admit that I'm not always a huge fan of online learning. When you have gifted kids, they learn to game systems like that pretty quickly. I'll never forget the year I tried to use a popular computer-based math program with my oldest and he failed every test I gave him, despite getting 98-100% on all of the lessons. I finally figured out — after some sneaky sleuthing — that he'd figured out how to use the clues in the program to narrow down the answer choices, making it obvious to him what the correct answer choice was, all without him having to do a single problem himself.
I've been skeptical ever since.
The Nessy Parent Pack is perfect, though. It provides enough learning to help grow your struggling readers, writers, and mathematicians, and enough play that my twice-exceptional kiddo isn't interested in gaming the system to avoid the work — on the contrary; it's often difficult to get her to STOP learning and get off the program now.
A problem I don't actually mind having with this one.
There are plenty of activties and games to play, and your child will be able to learn for a long time, but the cool thing about Nessy Learning is that there are also worksheets and extension activities you can download and print. Plus, your already sensitive and struggling learner won't have to worry about feeling inadequate if they understand specifics about their struggles. Only parents get the results breakdown of dyslexia signs and skill gaps. The kids only see the scores of the games they're playing.
Totally worth it.
After playing around in the Nessy Learning world, my 8yo sees herslf as a reader for a little bit. And each time she gets on and spends some time there? She identifies as a reader for a tiny bit longer.
It may not happen overnight, but the Nessy Parent Pack is a great online tool for helping your twice exceptional kids see themselves as readers and grow as learners.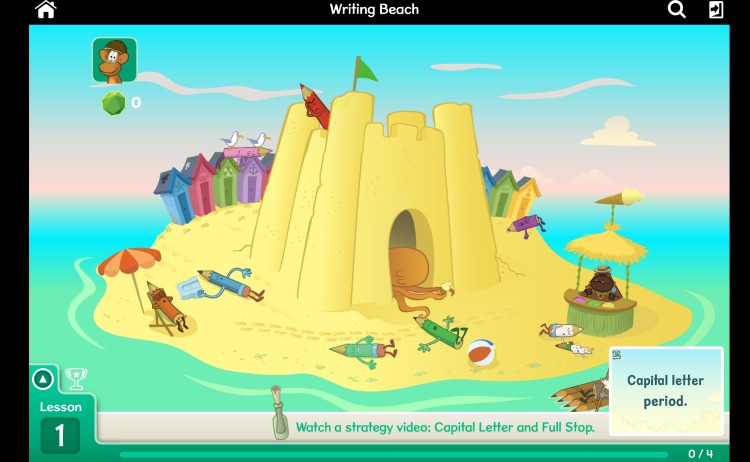 Your Turn
What are some of the ways you found successful in helping your struggling learners see themselves as readers?