Preschool at Home with Netflix
It can be challenging to keep little ones busy, engaged, and learning when you choose to do preschool at home. It's so rewarding, though, to keep your kids home for preschool, even if you don't choose to homeschool long-term. It gives your little ones one on one attention from the person they love most for just a little bit longer.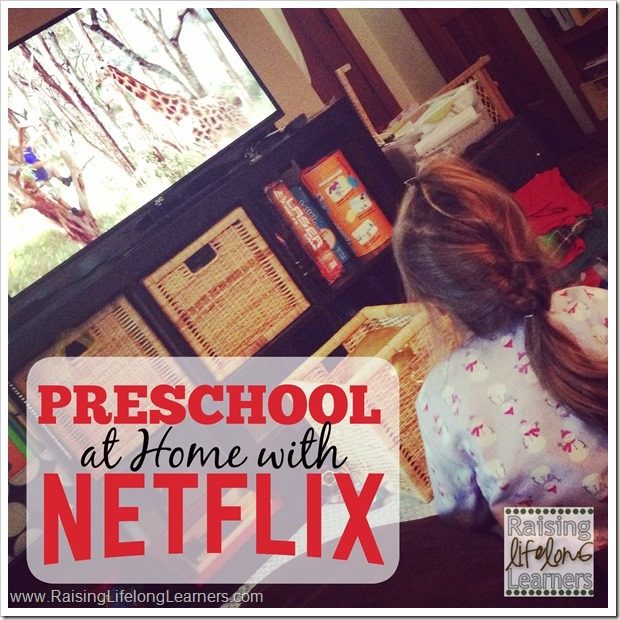 Keeping kiddos with short attention spans busy all day long is tough – no matter what your situation. And, while I know that screen time for littles is a controversial topic – we've found that, by making informed decisions, streaming shows on Netflix can really kick-start our little one's learning. My preschoolers take turns using our iPad with its kid-friendly case to stream their shows. Ultimately your kids are your responsibility, so you need to make the best choices for your own family.
We love Netflix. And we love educational programming. So, I've taken some time to pull together a collection of some of our favorite preschool learning shows that are currently available on Netflix for you to enjoy with your kids.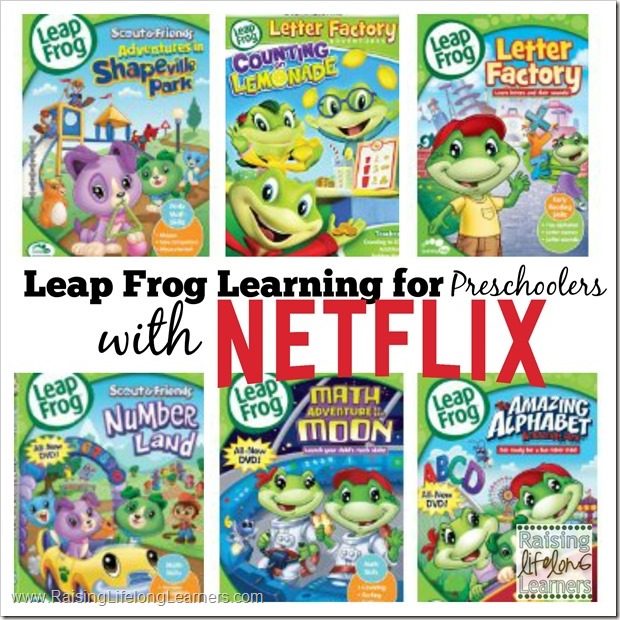 Leap Frog
This has to be my favorite of all the preschool programming available on Netflix. Leap Frog is responsible for my youngest three learning their letters and sounds. You can find great preschool shows like: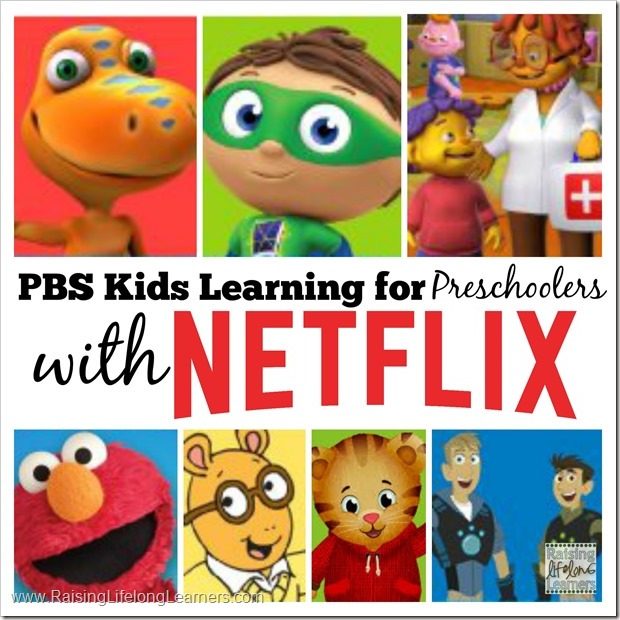 PBS Kids
There are some fabulous preschool series from PBS Kids on Netflix, too. I really like that the kids can watch their favorites over and over again from quality offerings like: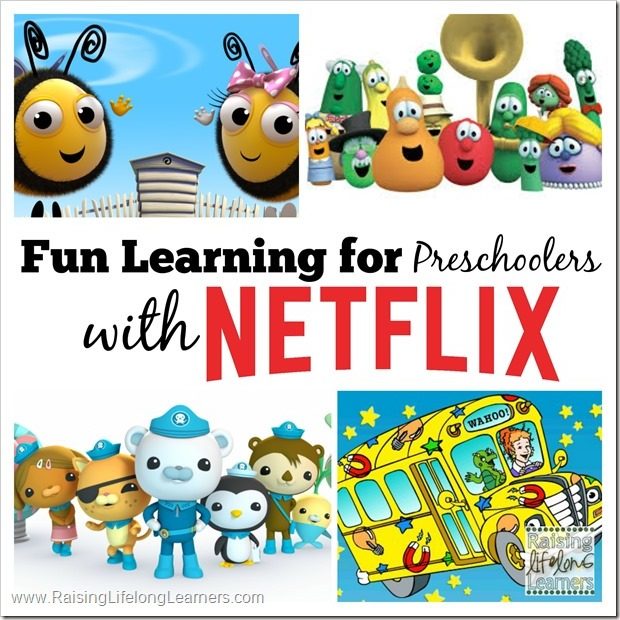 Other Great Shows for Preschool at Home
While this is not a comprehensive list, we've found several other shows and series we love. Some of our favorites include:
If I'm going to give my kids screen time during their preschool at home years, though, I'm going to extend that learning through targeted play, activities, and other resources. You can find preschool units studies, science activities, along with toys and kits we love on our preschool resource page.
I've also pulled together a free printable of the above titles, links to them on Netflix, the subjects they cover, and additional resources like learning games, printables, and more.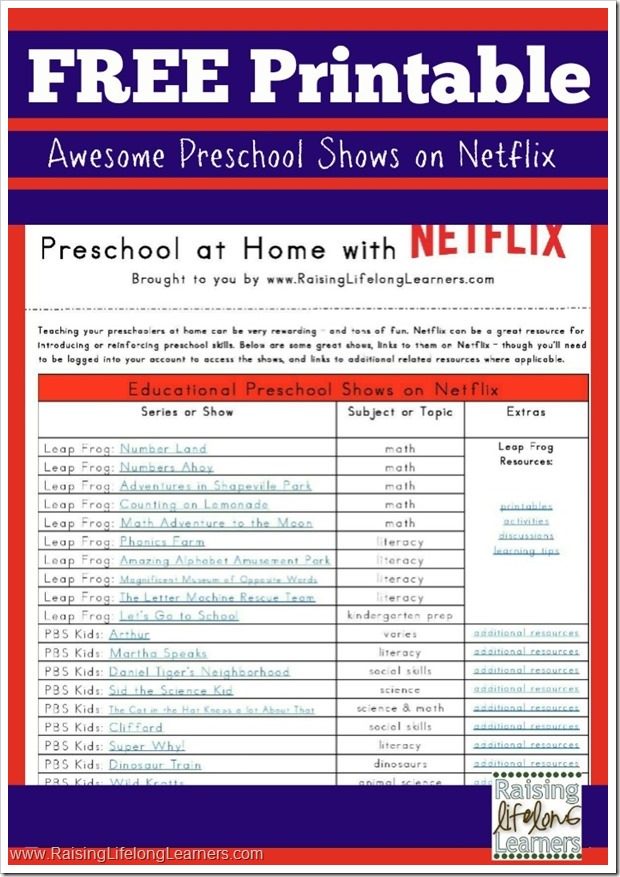 To get your FREE Preschool at Home with Netflix printable, simply enter your email address into the form below. A link to download the file will be sent right to you. If you do not receive it within 24 hours, please email me, but please check your spam folder first. Please note, download links expire after three attempts or three days. Take a moment to save the download to your computer so you don't lose it.
[wp_eStore_free_download_squeeze_form id=4]
Do you use Netflix to teach preschool at home? What are your favorite shows? Did I miss any? Let me know and I'll add them to this resource. Enjoy those little ones – the preschool years are so magical.
I am a member of the #StreamTeam, which means that I was provided a Netflix subscription in exchange for writing about the ways we use it in our home and homeschool. All opinions are mine, though, and actually, we've used Netflix in our homeschool since the beginning. I love it, and had been a subscriber for years before joining the team. It's fun to have a reason to share about these great resources now…