Give Back to the Neighbors with a Coke Stand in the Yard
We're all about raising kind kids around here, so I was delighted to participate in the #ShareItForward campaign from #CollectiveBias and its advertiser. The ideas, printables, and activities are all my own – and we had a blast planning and sharing this.
And we'll definitely do it again.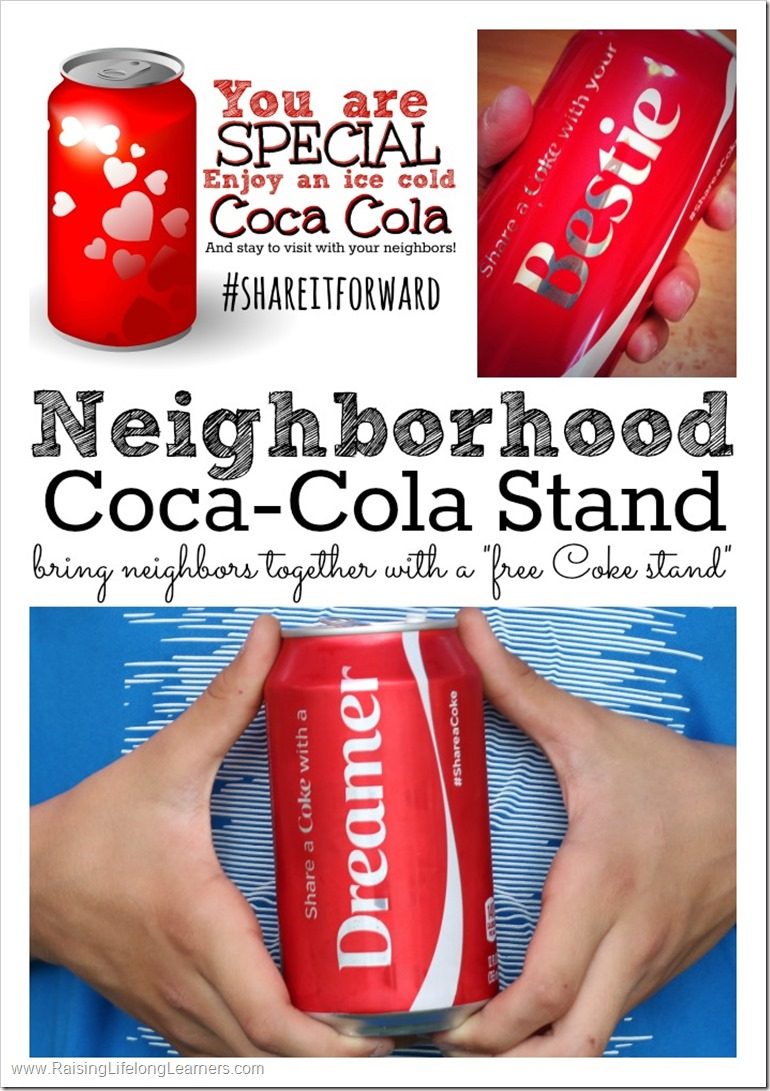 Since we started spreading random acts of kindness during Advent a few years ago, we've made an effort to teach our kids that they should be kind all year long.
And I'm always looking for ways to encourage you to help your kids learn kindness while I teach mine to do the same. So, last week, when we went to Sam's Club and hung out drinking Coca-Cola with the friendly Darnell at the #ShareItForward demo stand, I had an idea.

Have your kids ever had a lemonade stand? My kids love doing that – setting up a table in the yard on a hot summer day, and selling lemonade and cookies to passersby… Usually several other neighbor kids join in the fun, and the yard is crowded and all the kids are sticky messes while counting the coins they made.
I thought it would be fun to twist that lemonade stand idea, and incorporate some of the good vibes we got from the demo at Sam's Club, and have our own #ShareItForward Coke stand at home.
To get ready for our Coke stand, I made up a fun sign, which you can download for yourself if you want to try it out at home. It simply invites passersby to enjoy an ice cold Coke, and then stay awhile and visit. Such a fun afternoon activity!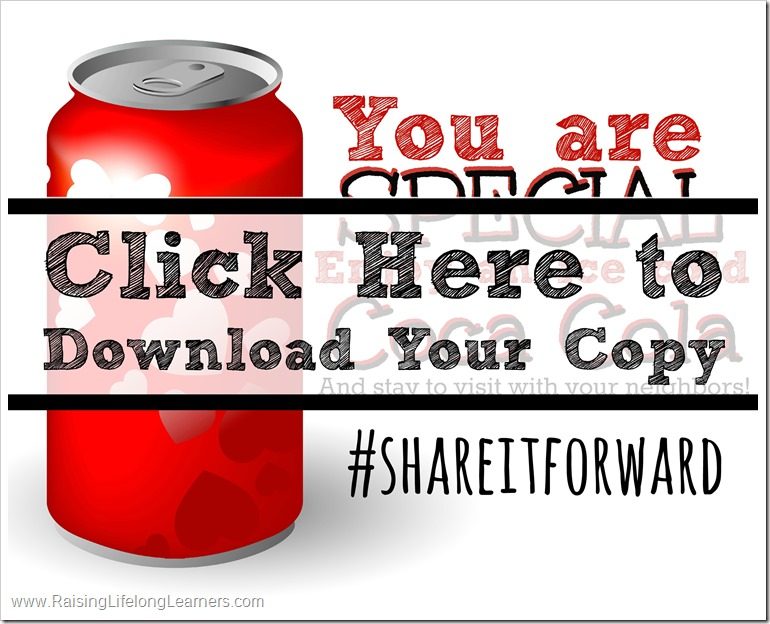 We printed our sign on cardstock, and set it up on one of our black café tables with a pyramid of Coca-Cola cans with sayings like "Share a Coke with the Grillmaster," "Share a Coke with a Dreamer," or "Share a Coke with a Friend." We also set out some fun and festive straws.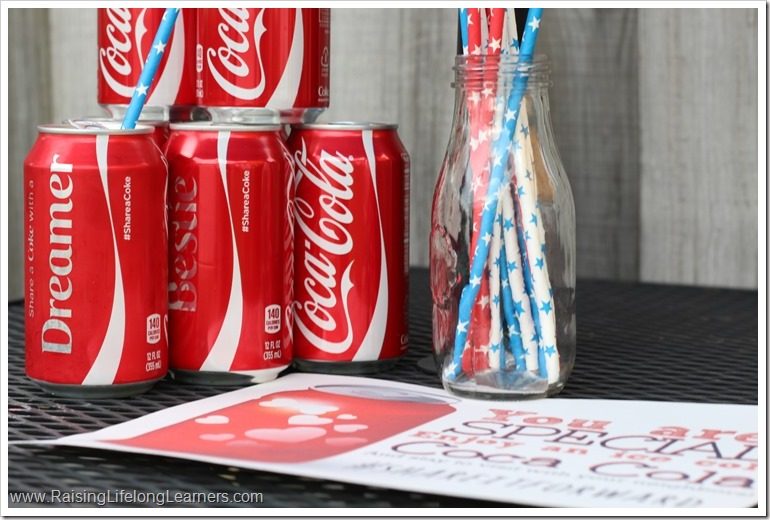 I took a few photos of the table, dumped the rest of the 32-pack of Cokes we bought at Sam's Club into a cooler full of ice, and the kids started dancing around yelling, "Free Coke!"
Mayhem – the most beautiful kind – ensued quickly, and I got caught up in conversations and kid wrangling, so the camera missed most of the action. And, really… that's what kindness is all about – spending time to make others smile.
It was fun to chat with the man who walks his dog by our house every day. The elderly man from up the street who rides his bike everywhere was a delightful fount of knowledge.
Are you inspired? Head to Sam's Club and grab one of the big 32-can cases of Coca-Cola and #ShareItForward too. Who will YOU share a Coke with? How will you show love and kindness through this fun campaign and every day? Hint: If you're looking for more inspiration, there's a wealth of ideas on the Share it Forward site.