Smartick Math | Homeschool Math for All Ages
Mom! Can I PLEASE do my math? 
What is this magic? My kids are begging to do math now? For real?
Yep. For real.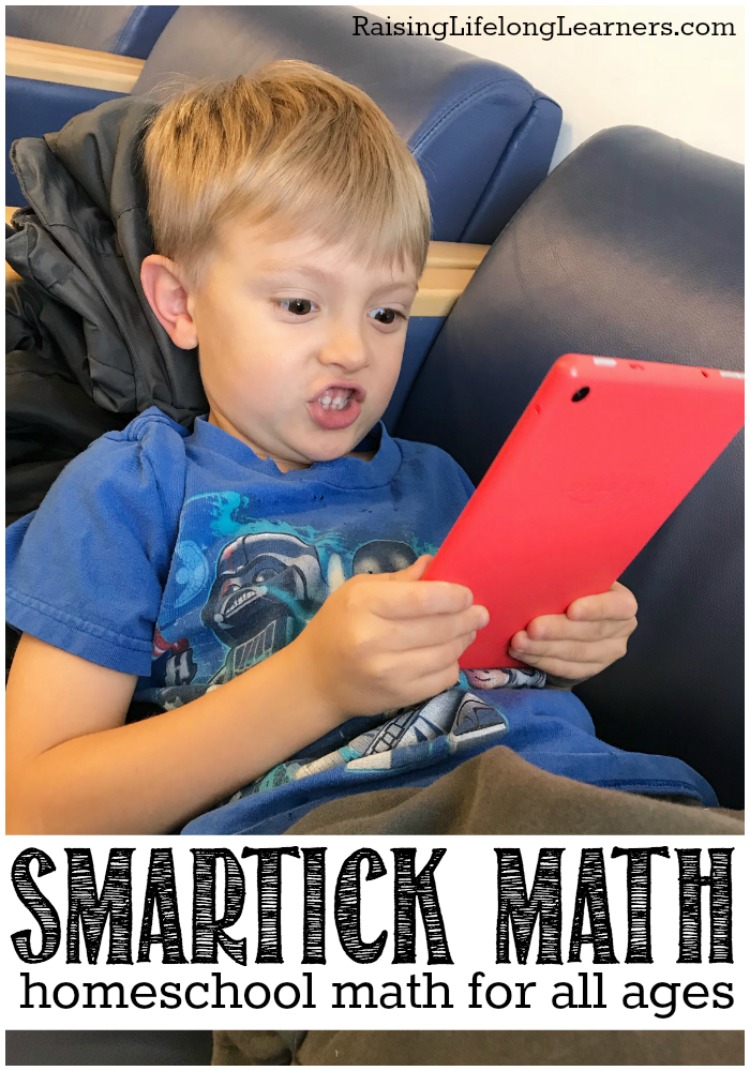 My youngest three kids absolutely adore Smartick math. I've shared about it again and again on Instagram and in person at homeschool conventions when talking to parents about the different curriculum prgorams I use with my kids. I just haven't written about it here before. 
Smartick is a supplemental math program for the computer that's online based, fun, and taught in short lessons with built in feedback and rewards. And, it's backed by M.I.T. You read that correctly. M.I.T. and Smartick have teamed up to bring the program to the U.S. And it's fantastic.
What is Smartick all about?
Smartick uses game-based technology to encourage kids to have fun with math. In fact, my four year old doesn't even realize that he's learning math when he plays. The ten year old math hater wants to get on and "do her Smartick" every day.
The program uses artificial intelligence technology that adapts to your kids as they learn. If they need a little more practice, they'll see the same types of problems again and again. If they're grasping the concepts quickly, they'll move on to new and more difficult types of math.
What the Kids Thought of Smartick
My kids absolutely love it. They have a few friends that are also using it, and so they've "friended" them in the game and regularly use their "ticks" (the reward system that they earn for successes) to "buy" their friends presents. It's super sweet and motivating.
They can easily play it on the computer or on their Kindle Fire tablets. So, they can get their Smartick fix anywhere we have a wifi connection.
What I Thought About Smartick
I'm probably the biggest sabotager of this math program as I forget to give them time to get on it throughout the week. We have so many different things going on that I often realize at the end of the day that I never let them go on thier devices and "play" Smartick.
Which is a shame because it's so valuable a program. It's wonderful, really, and making mathematicians out of my kiddos — even the ones that don't naturally love math.
Smartick has updated it's website and the parental reports screens are fantastic. I absolutely cannot say enough about the reports you get for each of your kids. Best thing? You can try it for free to see how you like it.
I received a subscription to try Smartick with my kids. All opinions are mine, and we only share the things we love with you. We adore Smartick!