Stress Busting Sparkle Dough
Since our thoughts are consumed with Saint Patrick and all the fun his feast day brings around this Irish Catholic home in March, we made a sparkly golden dough. And then added a stress-busting twist.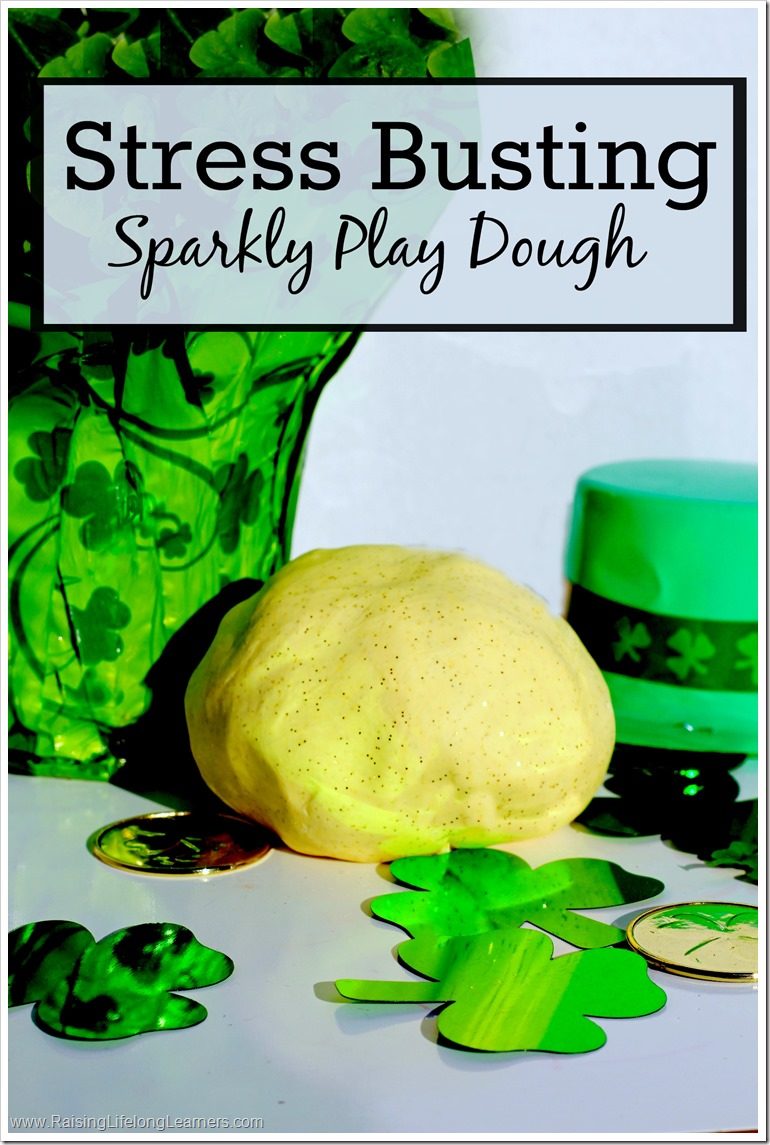 We've been pretty busy around here lately, and stress levels have reached an all-time high – mine and the kids' – so while I pulled out the materials to mix up this simple play dough, I gave Trevor an important task. I had him use our Reference Guide for Essential Oils to find an essential oil that would be a great pick-me-up to get us perked up after a long day at co-op, and one that would help relieve some of the stress we've all been feeling.
He chose grapefruit, an awesome powerhouse of an oil that smells wonderful. It was the perfect choice.
My five year old and I mixed up the easiest play dough recipe ever. It's our favorite quick dough base, and one we love to customize with scents, colors, and other additions like we did last month with our calming lavender dough.
Ingredients:
Make the Dough:
Start by combining the conditioner and food coloring until it's all incorporated. I like to add the glitter and the essential oils at this time so it is well mixed in, but you can also add these at the end.
Add the cornstarch and stir with a wooden spoon at first, then turn it all out onto the table and keep mixing it all together with your hands – or have your child do this. As you finish mixing, keep an eye on the consistency because you may need to add in a bit more cornstarch if the dough is sticky, or a little more conditioner if it's too dry.
Your super-soft stress busting sparkle dough is ready! We added some fun Saint Patrick's Day props like shamrocks, coins, and a leprechaun hat, and the kids enjoyed it for a long time.
That's it! A quick and simple stress-busting sparkle dough, easy to whip up any time you need your little ones to recharge and lower their stress levels.