Do your kiddos forget what they learned after playing hard all summer long? When I taught, I was always surprised at the slide the students took each summer, and I resolved not to let that happen to the students that were leaving my class.
And, since I always recommended that they work on a book like Carson-Dellosa's Summer Bridge Activities, I agreed to share this opportunity for a great deal, sponsored by Carson-Dellosa, as part of an Activation for Influence Central. I received complimentary workbooks to facilitate my post, but have happily paid for them in the past.
We homeschool now, and tend to encourage learning year-round, so the summer slide isn't as pronounced for us. We like having the kids work on a little math and writing each day. Sometimes, though, they need a change of pace from their regular curriculum, and the Summer Bridge Activities books are perfect for that, too.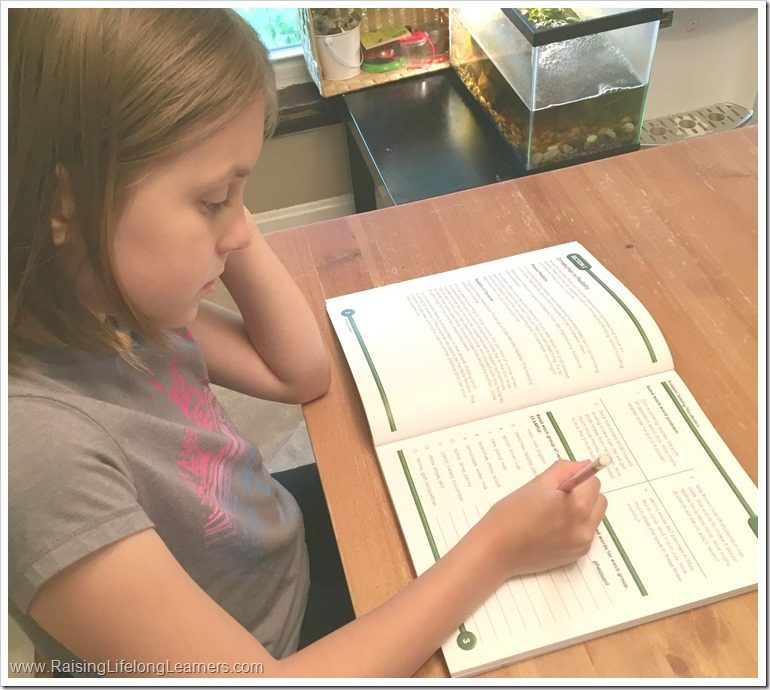 They're colorful, engaging, award-winning, and I know that lots of teachers (including me, in the past) recommend them every year.
With a little bite-size chunk of reading and math each day, with some science, social studies, writing, and fitness sprinkled in, these books are perfect for homeschoolers and kids home from school on summer break alike!
I especially LOVE the hands-on science experiments they've peppered in. And, we MAY have skipped ahead to do a kinetic vs. potential energy experiment for the fun of it. And, really, what kiddo can resist experiments and great stories? (Did I mention the fabulous book lists at the beginning of these workbooks?)
Here's the thing… whether your kiddos leave the house to go to school, or gather around the kitchen table for their studies, if they don't practice some skills, they'll struggle to pick them back up when they need to. I love year-round homeschooling for this reason. The "summer slide" is a real worry for some families. Carson-Dellosa's Summer Bridge Activities workbooks are grade-specific and designed to conquer those skills kids typically slide on.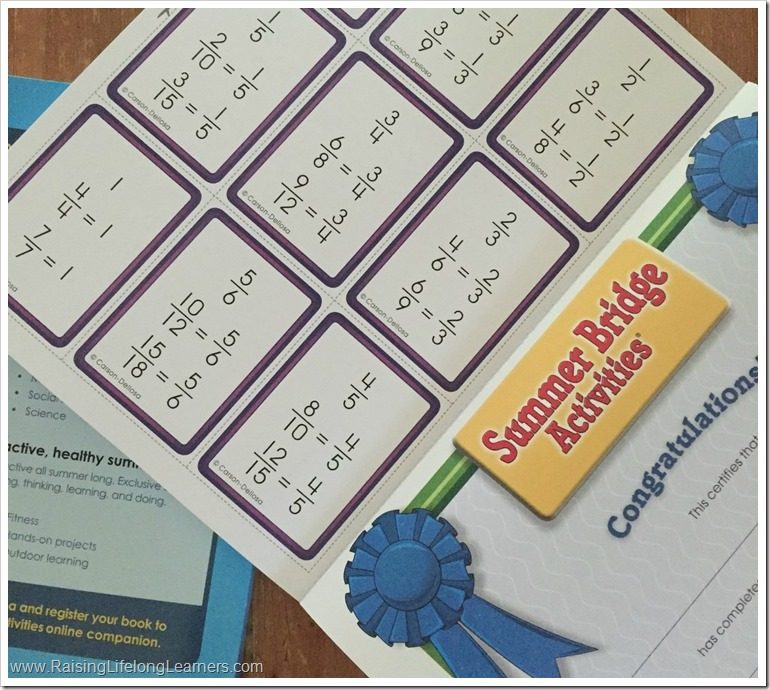 And you can snag a copy of the perfect workbook for your child's grade at CarsonDellosa.com for 25% off using the coupon code SBA25. There are books for PreK kiddos all the way up to those entering 8th grade.
Grab a few different grade levels so your kiddos can learn through the summer…
Learn more about Carson-Dellosa on social media: