Why Teach a Cryptology Unit Study?
Cryptology is the science of making and breaking codes. While cracking codes can be super fun for kids, cryptology is no laughing matter. Encryption plays a huge role in our society as so much of it is Internet-based. It helps to ensure that our private information is protected.
A cryptology unit study is a great way to get your middle schooler immersed in science, math, history, problem-solving, and critical thinking – without him even realizing how much he's learning.
Special thanks to Candlewick Press for providing this gorgeous collection of books to help facilitate this unit study idea and for compensating me for my time. All thoughts are my own.
Planning a Cryptology Unit Study
When I begin to plan a unit study for my kids, I like to grab a few wonderful books to use as my spine. The spine of a unit study is simply the jumping off point. It's the place we begin, and it's what introduces us to the start of the rabbit trails we like to follow. I like to choose books so we can read or reread them every day during the course of the unit study.
There's always something new you can discover with each re-reading of the same book.
I based my cryptology unit study on the book Top Secret: A Handbook of Codes, Ciphers, and Secret Writing by Paul B. Janeczko. This fun activity book tells kids the history of cryptology in a user-friendly, engaging way, while testing teaching them all about different types of codes and ciphers – how to solve them and how to create them.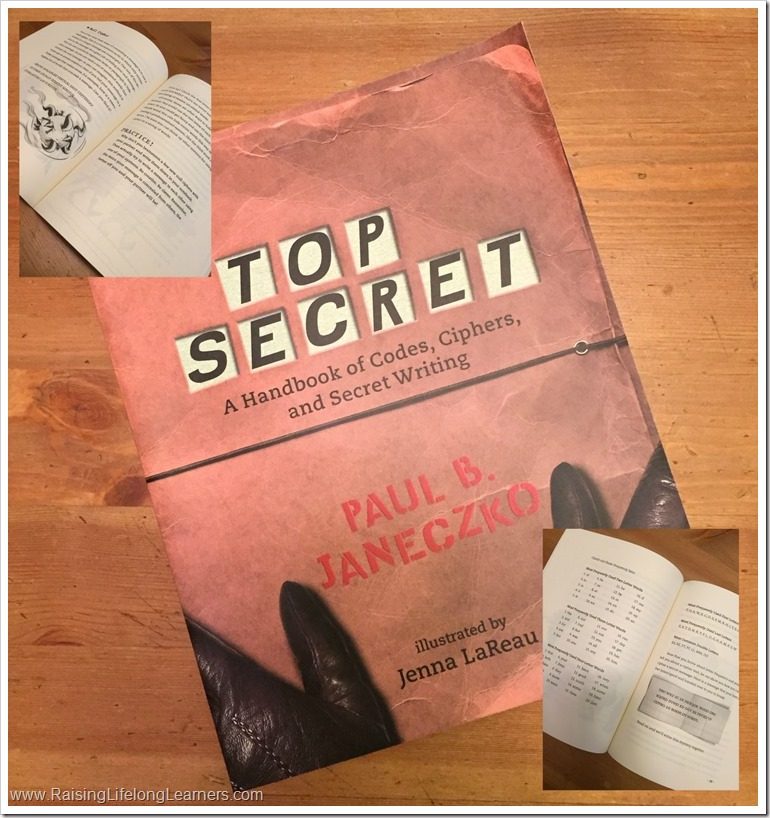 Once I have a book to serve as the unit spine, I begin to pull additional resources – books, movies, games, puzzles, and then look into field trip opportunities.
Why Teach a Cryptology Unit Study?
One of the best reasons to teach a cryptology unit study is because they're fun. In my house, when I can teach something in a fun way, it's an automatic win for my reluctant learners. And ciphers, spies, and secret codes from the past and present is a cool topic that interests almost anyone.
Even me.
But, beyond the cool factor… there are some amazing academic and life skills that kids learn when they're involved in a cryptology unit study.
Advanced Mathematics Taught in a Cryptology Unit Study
From patterning to algebraic thinking, cryptology uses mathematical thinking whether kids are involved in cryptanalysis (code breaking) or cryptography (code designing). And, let's face it – if you're parenting or homeschooling an academic gifted child whose best subject is math, then cryptology just makes sense.
My 12 year old son has been a math whiz since he was teeny. He now loves codes because they're like puzzles. He's looking for patterns, and finding which substitutions work best by using problem-solving skills like guess and check. Cryptology requires mathematical calculation skills like multiplication, division, using large numbers, and finding common multiples.
Critical Thinking Skills Taught in a Cryptology Unit Study
With so much focus on testing in our nation, I often worry that children don't have enough opportunities to exercise their thinking skills. Studying cryptology gives them a chance to analyze clues, and apply what they're noticing to solve complex problems. There are so many ways this can benefit them.
What is critical thinking?
Critical thinking is made up of different skills that help kids learn to make decisions. It allows them to evaluate information, and determine right from wrong.  To think critically about an issue or a problem means to be open-minded and consider alternative ways of looking at solutions. As kids grow and mature, their critical thinking skills will help them make judgments good choices.
To be good at thinking, kids need to believe that thinking is fun and want to be good at it. Good thinkers practice analysis, application of skills and knowledge, recognizing differences and similarities, logic, and prediction. Cryptology – the making AND breaking of codes gives kids the chance to practice all of those skills.
Thinking About the Future Through a Cryptology Unit Study
While kids often think of spies when they think of secret codes and making and breaking them, cryptology is all around them. Spies certainly need problem-solving skills and should be well-versed in the art of cryptanalysis and cryptography, as my kids discovered when they pored over the amazing Spyology from Candlewick Press.
There were clues hidden throughout the book, and if one reads every scrap thoroughly, he'll discover one last clue hidden in a secret compartment hidden in the spine of the book.
But, cryptology isn't just for spies… the truth is that computer program designers, security personnel, high level executives, and business owners all need to understand cryptography to a certain degree. With more and more hacks, identity theft, and viruses spreading in our technology-dependent culture, great cryptologists are going to be in high demand. For a mathematically-minded kiddo, it could be a great career path to pursue.
Candlewick Press has many great books to help you ignite a love of cryptology in your kiddos. Mine are loving the first three books in the Ruby Redfort series, Look Into My Eyes, Take Your Last Breath, and Catch Your Death. They're interactive and have clues to solve and codes to break throughout the story. There's also a fabulous interactive website that complements the series.
A few more books from Candlewick Press that include codes and code-breakers include: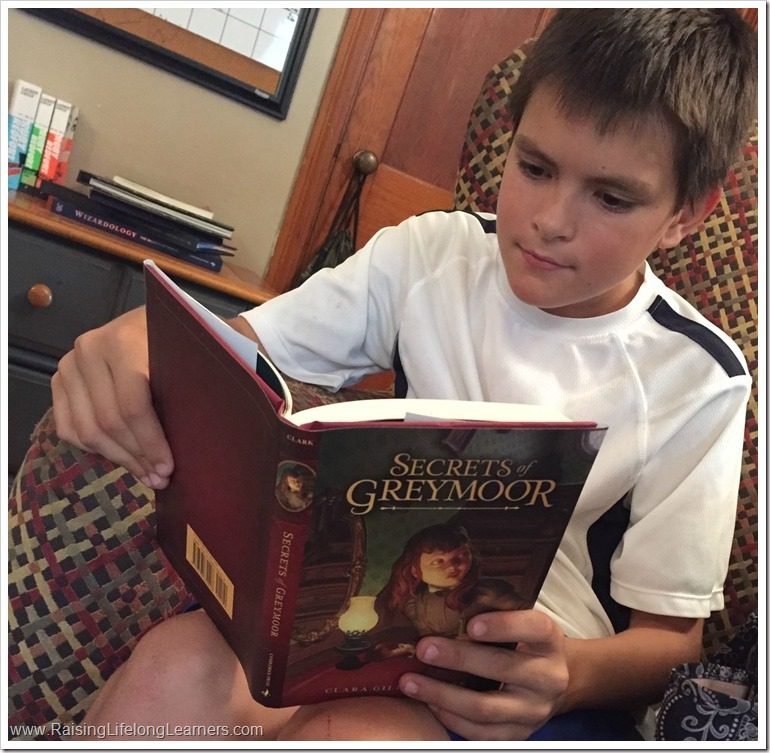 If you love Candlewick Press books as much as I do, check out some of the things they share around social media:
Do your kids enjoy code-breaking? What are some fun things you've done with them to help them use their cryptology skills? Leave your ideas in the comments — I'd love to hear them!