Whether we're strewing or following an interest-led unit study, I love having stacks of books around on topics my kiddos are excited about. We've gone through some pretty interesting obsessions, spent years following rabbit trails, and immersed ourselves in a pretty varied number of topics. One of the most enduring interests, however, has been animals.
Whether it was oohing and ahhing as toddlers or memorizing interesting facts to spout off at the dentist's office, animals have always been an easy interest to embrace. There seems to be no limit to species, habitats, diets, and more to learn about, so animals are a solid choice for unit studies, science subjects, gifts, art projects, or just entertainment! I've pulled together lists of books that range from educational to entertaining, something for the toddler and the teenager, books that are breathtaking to look at and interesting to read. Go wild!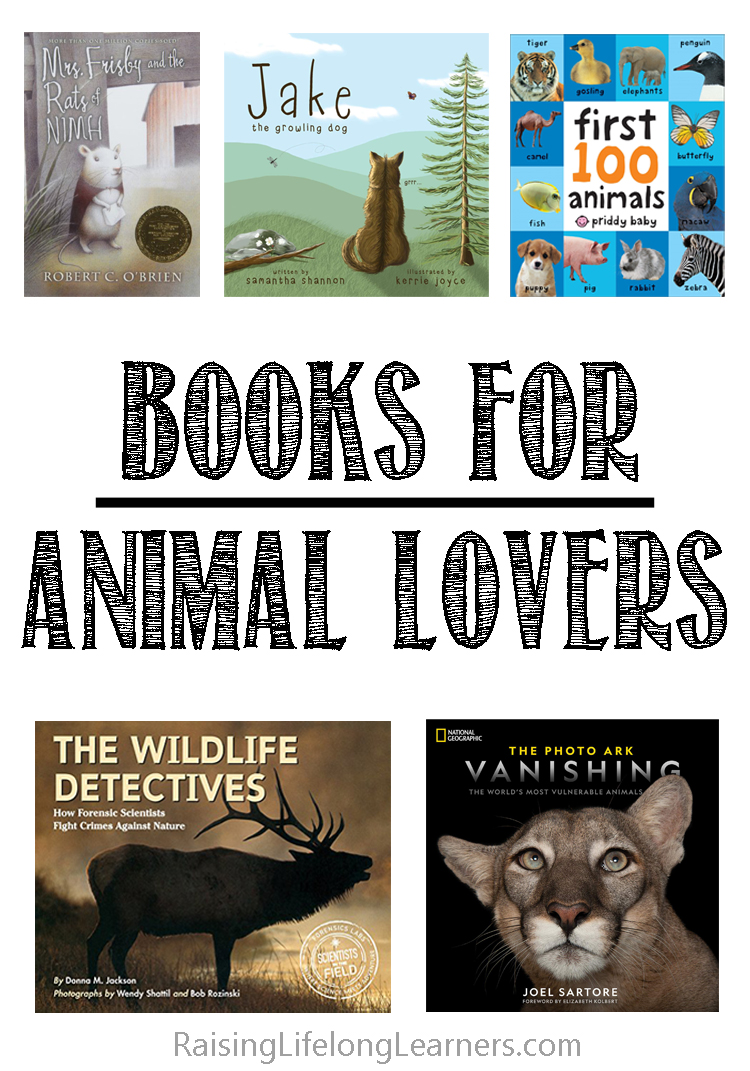 Books for Animal Lovers to Learn More
Not all animal books are created equal, as any animal lover will attest to. Often they're full of colorful photos and short paragraphs, but nothing new to feed the interests of a creature nut. The Horse Encyclopedia is a beautiful volume covering everything from the history of horses to their care and breed standards. A fun and quirky book, The Truth About Animals is packed full of interesting – and sometimes hilarious – stories about how animals behave outside of cute viral clips. Vanishing is a stunning book featuring vulnerable and endangered species that will surely be appreciated by the most avid of animal lovers. A gorgeous gift, An Anthology of Intriguing Animals is full of great information, where on the other end of the spectrum is Ugly Animals, a hilariously fun and interesting book packed with less attractive members of the animal kingdom and wildly interesting facts about them. Another interesting angle is The Wildlife Detectives, which details the science of overpopulation and how ecosystems can be affected by just one species.
Books Featuring Animals as the Main Character
There is something so comforting and timeless about snuggling up to enjoy a tale told by a character with a tail. Many beloved stories of my own youth featured animals as the main characters, and I've loved sharing them with my family and finding new classics! Mrs. Frisby and the Rats of NIMH begins a trilogy of lovable and gifted rats that are downright human. More recent favorites, The One and Only Ivan and The One and Only Bob are moving and engaging stories of animals experiencing emotions we can all relate to. As a bonus, The One and Only Ivan was recently adapted into a movie! The Redwall series is packed full of action, historical fantasy, and lovable rodents, with so many books that your animal lover will be engrossed for months. A fun and lovable classic, The Cricket in Times Square is a must read, and Call of the Wild graphic novel is a unique way to enjoy another standby animal story. One of my own favorites as a child, Black Beauty has sequals, numerous movie adaptations, and a beautiful story. Something new and fun, The Finn Chronicles: Year One is a quirky collection of stories told from the perspective of a therapy dog. My own animal-loving kiddos loved Pax and the enormous collection of Guardians of Ga'Hoole books, another series that will enthrall for months on end.
Books for Young Animal Lovers
It's a simple fact – kids love animals. Babies, toddlers, preschoolers, kids of all ages are entertained and excited by furry, flying, scaly creatures. The Fascinating Animal Book for Kids offers tons of interesting photos and facts, and Jake the Growling Dog uses a pup to discuss emotions and the control we have over them. Perfect for the youngest of animal fans, First 100 Animals and the Alpha Tales box set are colorful and educational, promising plenty of repeat readings. After Dark is full of poems about nocturnal creatures, and the DK readers like All About Bats are great resources for emerging readers who love animals.
If you've got an animal lover in your life, you'll want to snap up several of these titles! Whether you use them to entertain or educate, your whole family will be certain to enjoy them. Use them in a strewing stack, a morning basket, as an animal unit spine, or just the fun of reading a good book together. Enjoy learning about so many interesting creatures, and be sure to let me know in the comments what books for animal lovers you've enjoyed!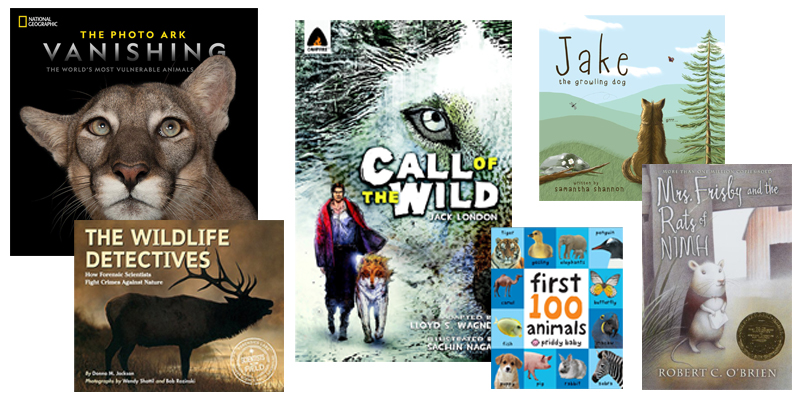 More resources are now available for your child, and for you!


The Learner's Lab is the community created just for your quirky family. It's full of creative lessons, problem solving activities, critical and divergent thinking games, and the social-emotional support differently-wired children and teens need most.
All from the comfort of your own home.
This community was created to support children with intensities and help you as you help your child learn and grow. We provide resources just like this all year long, in a way that is educational and fun for children. They learn skills to help them copy and you learn how to help them along the way.