Strewing in Your Homeschool to Spark Curiosity
I walked into the kitchen to find my youngest two kiddos (9 and 6) deep in concentration at the table. Glancing at the pile of tiny clay food, it was clear that they'd been up awhile. These two are early risers.
I'm not.
For my own sanity, and to keep them out of trouble (bright and creative minds are uniquely dangerous when it comes to too much unsupervised time), I started strewing things for them to discover a few years ago.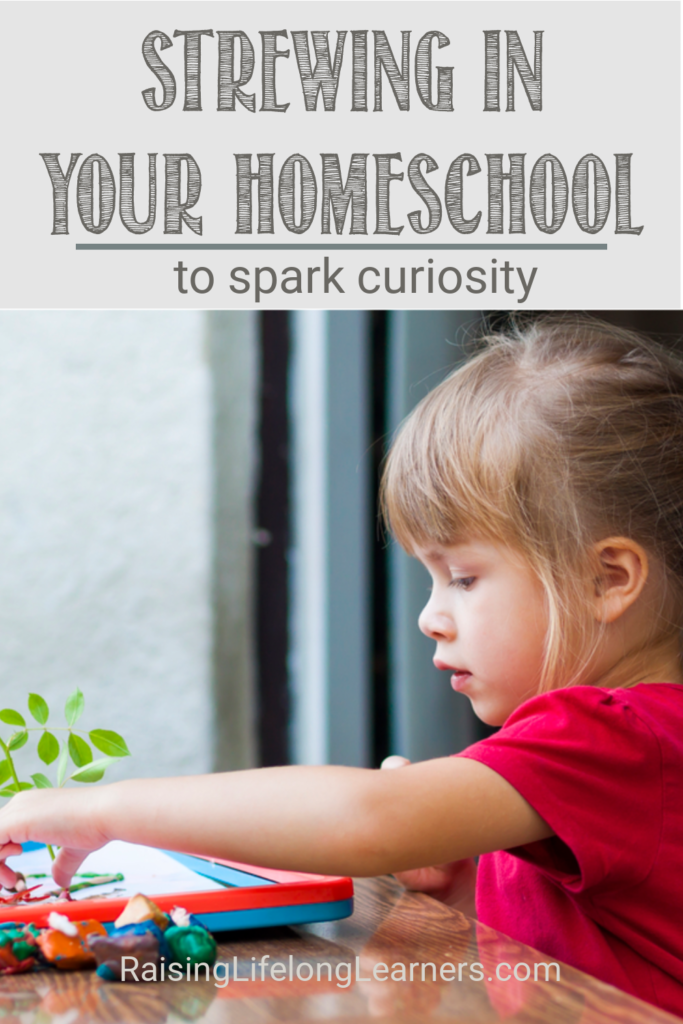 Put simply, strewing is leaving something out for the kids to discover, piquing their interest. Putting things in the path of your kids — spreading a feast, so to speak, and letting the kids take from it what they will.
Strewing is popular with unschoolers, and I think it's one of those things that anyone can adopt and pull into their homeschooling — or life. It's a great way to incorporate more self-directed learning, giving kiddos ownership of their time and education. But, there are a few things to remember when it comes to strewing…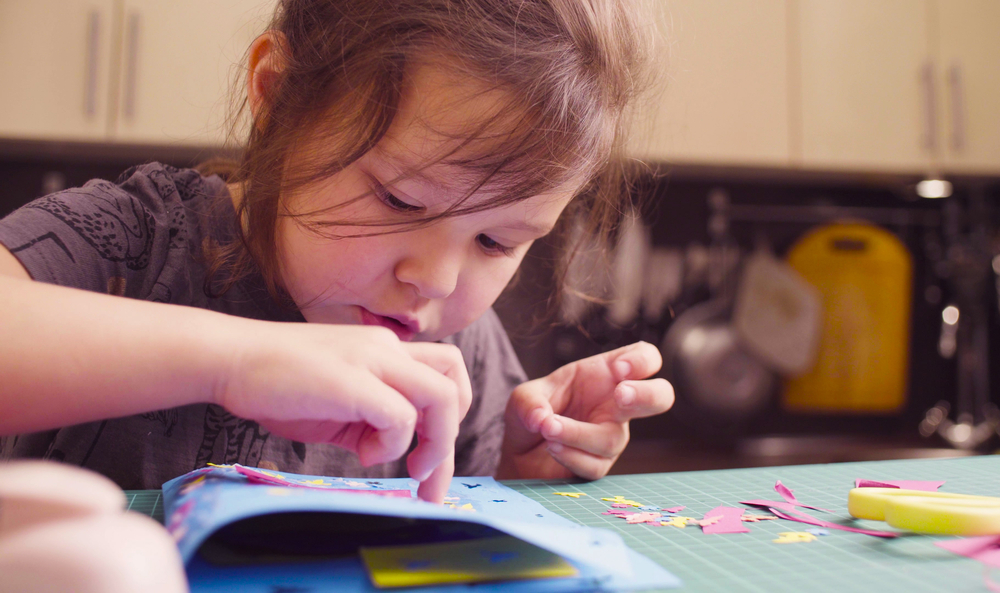 No Expectations
The first, and most important thing to consider when it comes to strewing, is that parents should have no expectations for how — or if — the materials will be used.
Really.
Strewing is all about sparking curiosity and letting kids run with it. You'll set yourself up for disappointment as a parent if you're putting something out as the start of a new unit study or because you think your kids need a bit more practice in an area.
Strewing fails when we get caught up in a desired outcome. If I strew space stuff — a book, games, maybe queue a video on curiosity stream, and put out some space toys, but the kids find a book on Ancient Egypt on the shelf and dive into that instead, it might feel like I've failed. And I did, if I set out to start a unit study on space with them.
But, when I keep in mind that strewing is about sparking curiosity, and not product placement, I realize that the Ancient Egypt play and conversation the kids are now involved in is a huge win. They're owning their learning, and it's a natural part of their lifestyle.
RELATED: Interest-Led Homeschooling And Your Gifted Children
It Can Be Anything
"What do I strew?" is probably the most common question I get when it comes to strewing. Most people who hear me talk about it get the whole leaving things out for the kids to find thing. They struggle with the what to leave out and the how to keep it from costing a fortune part of strewing. If you do too, I want you to relax.
Strewing can be just about anything:
books
queued videos
DVDs
games
toys
puzzles
building blocks
science kits
historic toys
art supplies
crafts
recyclables
Whatever you dream up — you can probably strew it.
To help you get started, I created a printable for you to download, print, and hang up in your school room or put into your planner to give you a bit of inspiration whenever you need it. Simply drop your name and email in the form below and check your email for your printable!
You can also learn more about our #StrewtoLearn email series and join in here! What cool things have you strewed out for your kiddos? Let me know in the comments.