What If Your Child's Doctor Or Therapist Doesn't Support Homeschooling?
In this bonus episode, Colleen and Shawna answer a homeschooling mom's question about doctors, therapists, and homeschooling. What do we do when doctors don't support our decision to homeschool? How can we prepare for therapist visits and doctor appointments? When is it time to switch to a more homeschool friendly doctor?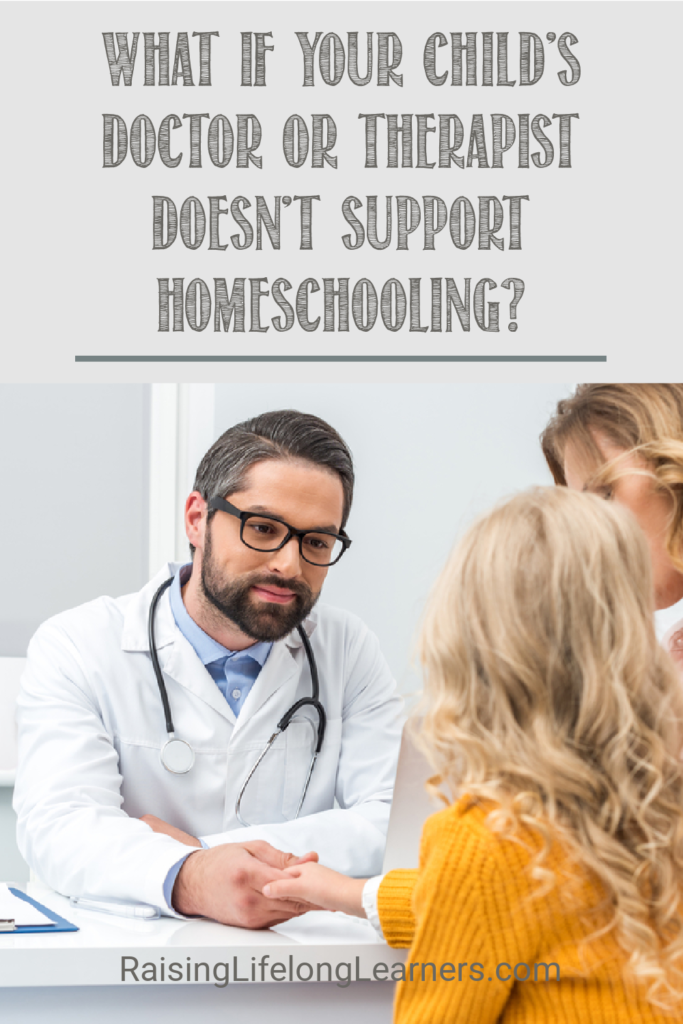 Because this is a five week month, we are digging into a question that we are both frequently asked by homeschooling moms (particularly those who are homeschooling gifted and 2E children).
"Laura asks, How do you share homeschooling as a priority when you are dealing with doctors and therapists?"
This is something most of us will have to deal with at some point in our homeschooling journey, particularly if our children have learning differences. Let's start with the basics.
Is It Possible To Homeschool A Child Who Needs Therapies And Interventions?
Not only is it possible to homeschool a child in need of therapies and medical interventions, in many cases, it is preferable.
First off, It is legal to homeschool children with special needs in all 50 states. You have the same right to homeschool a child with differences as you do any other child.
When a child is in need of speech therapy, occupational therapy, educational therapy, and/or intense medical interventions, homeschooling provides a supportive and individualized atmosphere. Our children can learn at their own pace and do so in an environment that more closely aligns to their needs.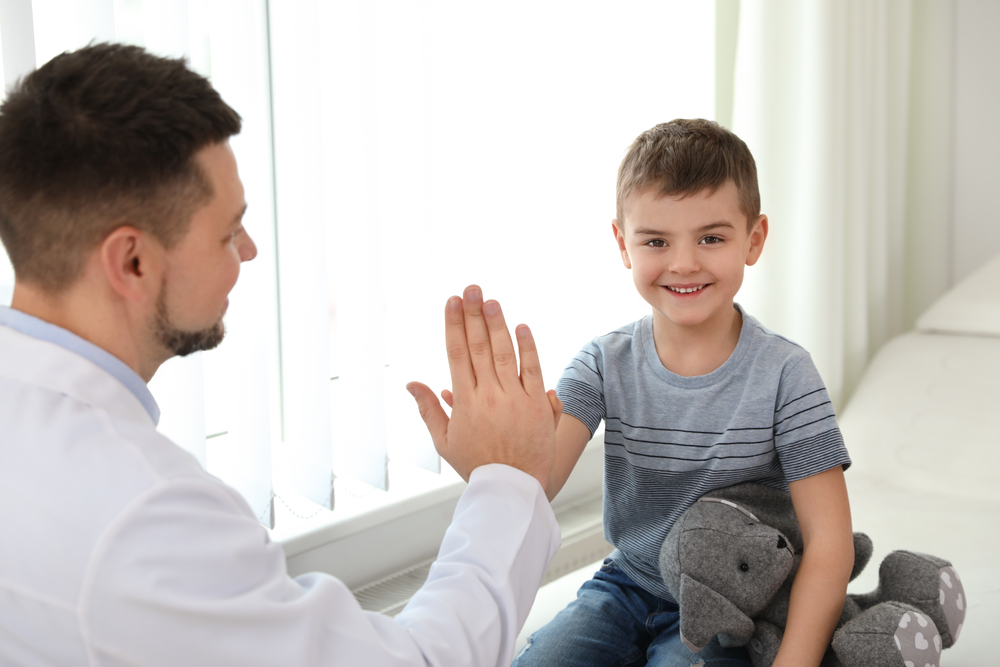 How Do I Interact With Doctors And Therapists Who May Not Support My Decision To Homeschool?
There are a few things to keep in mind if it's clear that your doctor or therapist doesn't support your decision to homeschool. This is a quick outline of what we share in the episode.
Prepare yourself to respond in a way that positions you as the "educator of your child" and not "just" the mom (Shawna walks you through a sample conversion in the episode).
Know that doctors are supposed to ask about school. That's true for non-homeschoolers too. Try not to feel threatened by the questioning.
You Don't Have To Share All The Things. In fact, we recommend you come prepared to speak to one or two issues only.
Sometimes, you may have to change doctors. It's better to do it when you know it's not working than to wait, and hope it will get better.
Incorporate Therapeutic Activities Into Your Homeschool
The truth is, homeschooling can give your child a therapeutic advantage as well. Because you are able to individualize your approach and are with your child most of the time, therapies can be done almost seamlessly as part of your homeschool day.
For example, these are just a few of our favorite sensory activities to use at home.
Planning And Preparing For Your Next Appointment
In order to help you feel more comfortable heading into your next doctor's appointment of therapy session, I've created a little cheat sheet to help you organize your thoughts and make the most out of your visit.
Raising Lifelong Learners Podcast Episode 112: Working With Your Child's Doctors and Therapists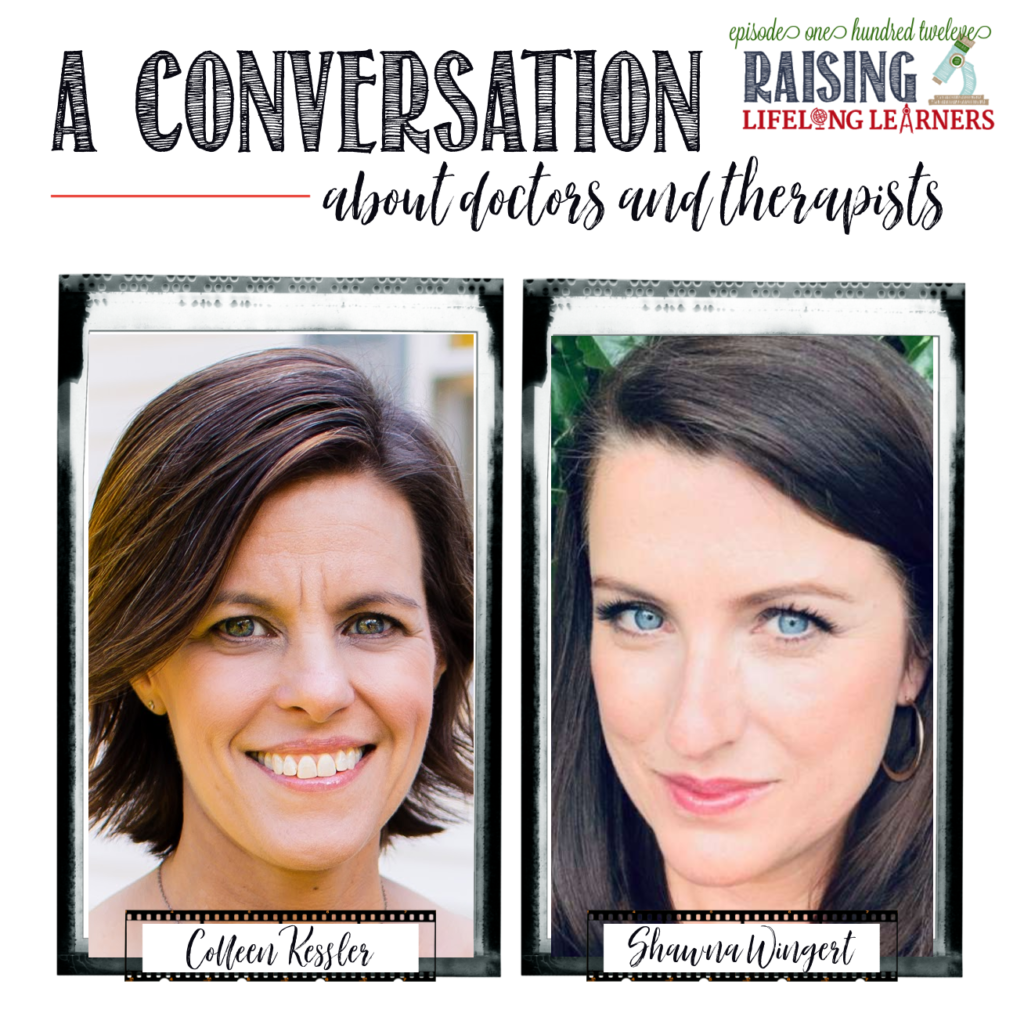 For a much more comprehensive answer to this question, please join us in today's podcast discussion.
Links and Resources from Today's Show:
Leave a Rating or Review
Doing so helps me get the word out about the podcast. iTunes bases their search results on positive ratings, so it really does help — and it's easy!
Click THIS link to go to the podcast main page.
Click on View in iTunes under the podcast cover artwork.
Once your iTunes has launched and you are on the podcast page, click on Ratings and Review under the podcast name. There you can leave either or both! Thanks so much.
Want to record your own question, comment, or have your kids tell us what they LOVE to learn about? Click below and start recording!