RLL #41: Homeschooling "Fringy Kids" with Heather Boorman
Raising kids "on the fringes," or gifted, 2e, etc can be isolating and confusing. Therapist and author Heather Boorman joins Colleen on today's episode to talk about how helping kids see their differences can help them be the amazing people they're meant to be. Her 13yo son joins the conversation too, giving some great advice to help teens who feel isolated find friends with similar interests.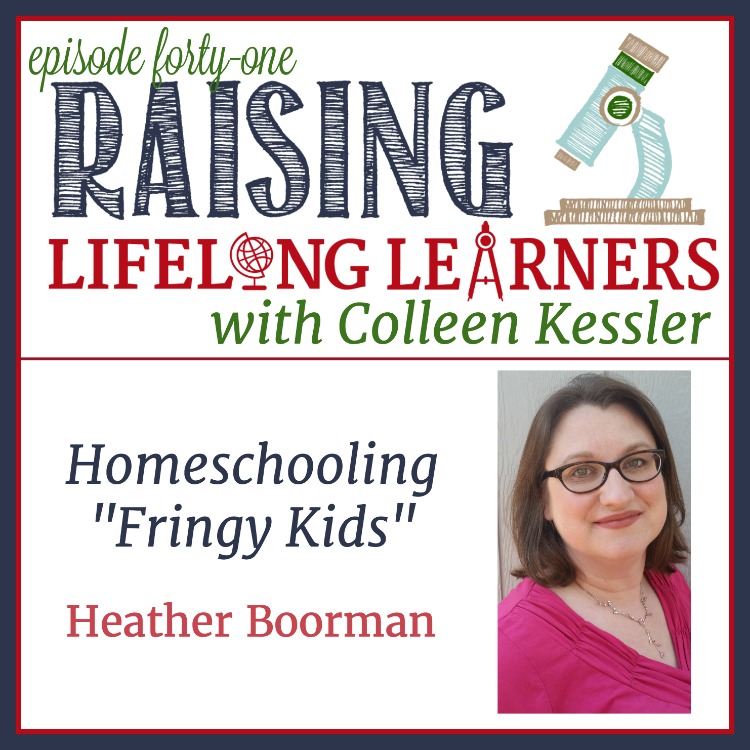 Links and Resources from Today's Show:
Leave a Rating or Review
Doing so helps me get the word out about the podcast. iTunes bases their search results on positive ratings, so it really does help — and it's easy!
Click THIS link to go to the podcast main page.
Click on View in iTunes under the podcast cover artwork.
Once your iTunes has launched and you are on the podcast page, click on Ratings and Review under the podcast name. There you can leave either or both! Thanks so much.
Want to record your own question, comment, or have your kids tell us what they LOVE to learn about? Click below and start recording!