Fall Slime Science Activity
Fall is the season for pumpkins, leaves, and acorns. This fall, bring some fall into your science classroom when you make this stretchy and glittery fall slime recipe! Kids will love playing with this slime so much, they won't realize they are learning all about chemical bonds.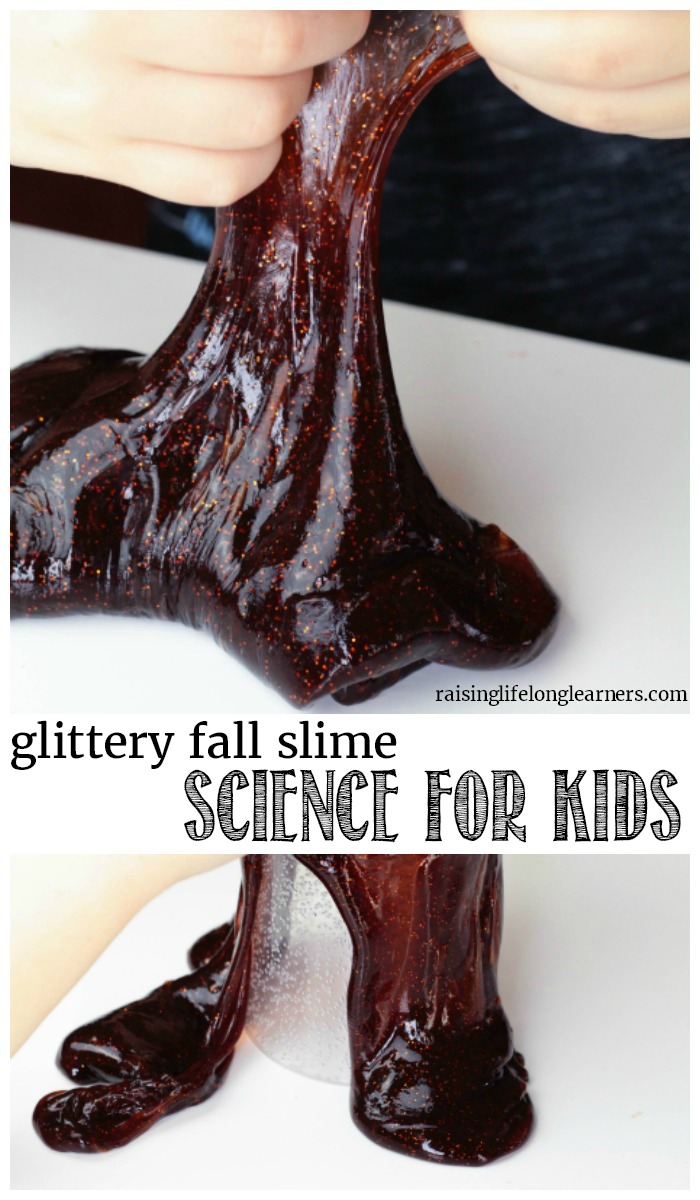 Fall Slime Science Experiment
Follow these steps to make glittery fall slime. The brown and gold colors mix beautifully to make a rich brown slime that mimics the look of fall leaves and acorns. Hold this slime up to the light to reveal just how pretty of a color brown can be!
You'll need just a few ingredients:
Brown
Gold glitter
Elmer's clear glue
Liquid laundry starch
We like to use a slime ratio that is one part glue, one part starch, and 3/4 of a part water.
Mix the glitter, food coloring, water, and glue with a fork.
Add the starch and stir.
In some cases, the slime won't set right away. If this happens, let it rest a few minutes then come back and stretch it. Keep stretching and folding until the slime is no longer cloudy and it is no longer sticky.
Isn't science amazing?
Ask your kids why they think the chemicals react in this way. Have they seen other materials combine like this to make a slimy texture? How is this process similar and different from cooking and other simple chemical experiments?
Fall Slime Science Explained
Slime is a wonderful sensory play material, but it also has strong connections to science. Slime forms when the molecules in the starch bond with the molecules in the glue, creating stretchy, flexible, polymer bonds that are no longer sticky and tons of fun to play with. When making slime, kids can learn about the types of bonds and the importance of following directions precisely during any science activity. Ask your kids to try a variety of ingredients to see if they can replicate slime-like bonding with any other ingredients. You might just discover a new recipe for amazing slime!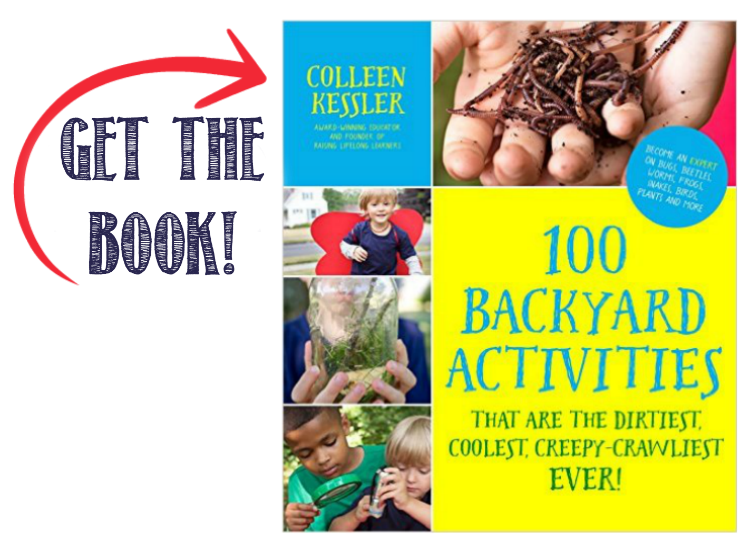 More fun science for kids: