Family Favorite Christmas Books
I love snuggling up with my kids to read all year long, but there's just something special about cuddling in when the snow is falling outside and the twinkle lights are glowing. Do you have favorite holiday stories? Here are a few of ours — maybe you and your family can enjoy one each night leading up to Christmas.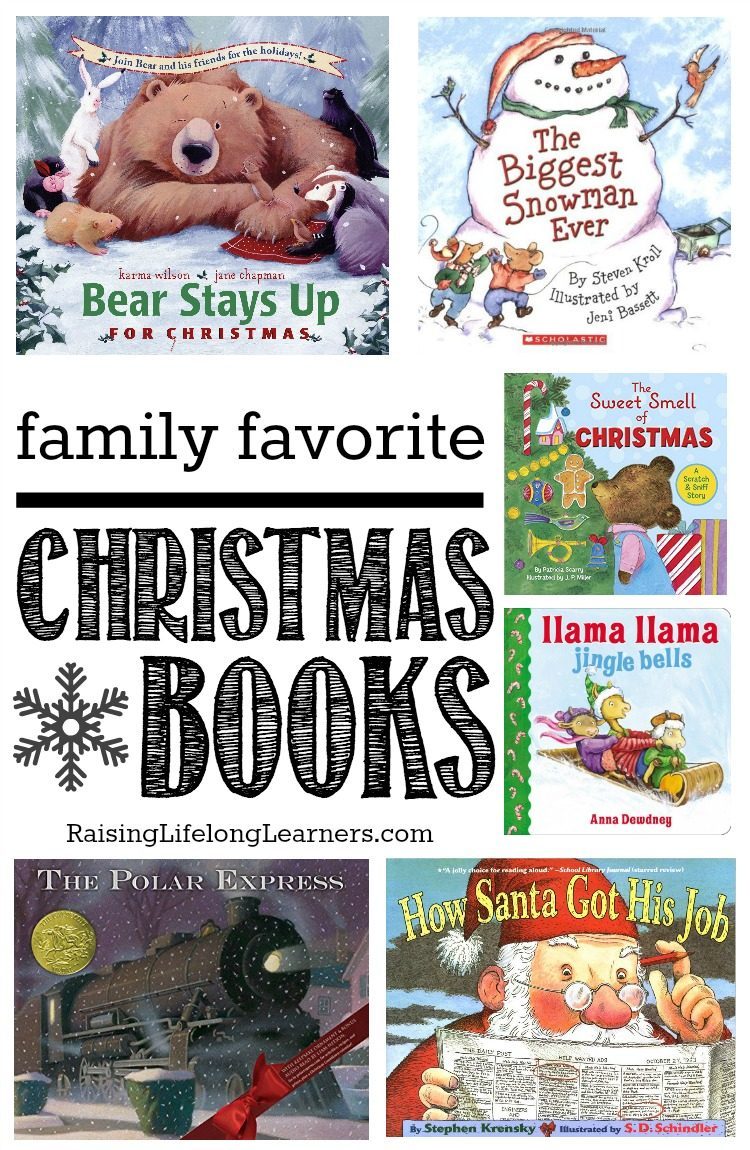 Family Favorite Christmas Books
Rudolph the Red-Nosed Reindeer is a holiday classic we all know from growing up, and sometimes it's fun to revisit those.
Ever wonder How Santa Got His Job? This is a fun read aloud.
Have you ever wanted to build The Biggest Snowman Ever? Check out this fun book.
Merry Christmas Mom and Dad is a cute little story of Little Critter getting distracted and having to figure out how to solve a problem caused by his distraction.
We all know bears hibernate in the winter, but what would happen if Bear Stayed Up?
&
Frosty the Snowman is another golden classic we have grown to love.
Corduroy's Christmas Surprise is a cute Christmas tale starring everyone's favorite storybook bear.
Llama Llama goes on a Christmas adventure in Llama Llama Jingle Bells
The Littlest Christmas Tree is looking for a little love.
How many animals can fit in The Mitten? You might be surprised.
&
Do you remember scratch and sniff? The Sweet Smell of Christmas is a cute scratch and sniff book your littles will love.
The Littlest Elf shows that anyone can make a BIG difference.
If you read about the littlest Christmas tree you will love this story about The Biggest Christmas Tree Ever.
When it comes to Christmas Magic nothing is quite like The Polar Express.
How big is YOUR heart during the Christmas season? I love the classic How the Grinch Stole Christmas.
&
I know I missed SO many amazing books as I mostly listed the classics. Share some of your favorites in the comments and I'll update the post.
Looking for more great gift guides? Check these out:
Family Game Night Guide
Top 25 Board Games
Gifts for Teen Boys
Awesome Subscription Boxes for Smart Kids
Gifts for Children with Anxiety
Gifts for Gifted Toddlers
Geeky Fifts for Geeky Kids
Gifts for Gifted Preschoolers
&