10 Gifts for Teen Boys That They'll Actually Want
It's time to shop for holiday gifts and while my little ones are always easy — crafts, toys, and dress up accessories continue to be a hit — my oldest is a bit more difficult to buy for. He's going to be fourteen soon, and although he still enjoys his LEGO bricks and electronics, I struggle with unique gifts for him that he'll actually like.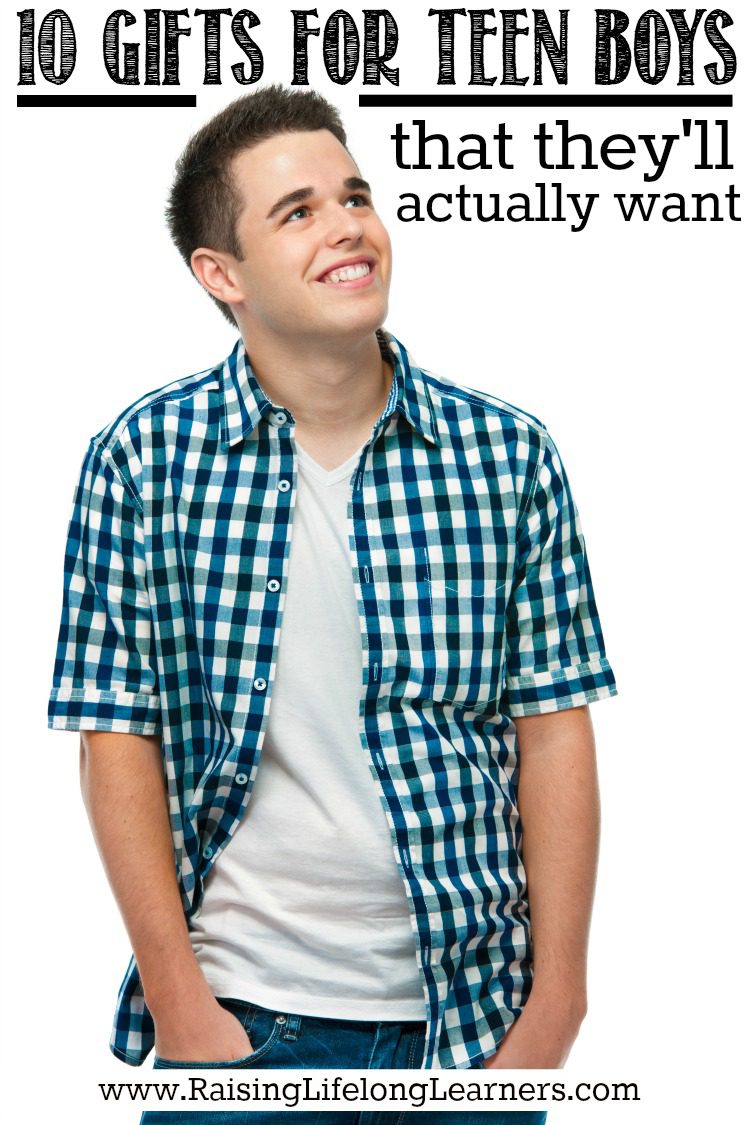 Teen boys are so hard to shop for. They are going through so many changes in life, and their interests change by the moment. These gift ideas will help you find the perfect gift for the young man in your life.
Gifts for Teen Boys That They'll Love
1. The Guy's Guide to God, Girls, and the Phone in Your Pocket: 101 Real-World Tips for Teenaged Guys is packed with tips for the ever-changing lives of teen boys.
2. A cool set of headphones are perfect for drowning out the noise of life and focusing on just one thing — whether it's classical music so he can do his schoolwork, or that episode of The Flash he's dying to finish while his little brother throws a temper tantrum in the other room.
3. The teen years are when most of us start learning to do minor repairs. Many teens pick up hobbies working with cars, bikes, and other things. A tool set would be perfect for a teen boy that has picked up interest in tinkering.
4. A mini fridge for holding his favorite soda will make your teen boy's day. Hey, you may even want to grab one for yourself.
5. Cool leather bracelets are in style for guys right now. Grab one for a great gift for your fashion-forward teen boy.
6. A survival kit will make your favorite boy scout's day.
7. Your teen would love this wall clock with hidden storage to keep siblings out of stuff.
8. This portable hammock is perfect for lounging anywhere or camping out.
9. A new sports bag is a great idea for your sporty teen.
10. Every teen needs a portable charger for all of his devices. This one's super cool.
Want some more ideas? Take a look at these, too:
 Lightning Reaction GameCheck it Out Shock Ball Hot Potato GameCheck it Out Gun And Target Alarm ClockCheck it Out Money Maze Puzzle BoxCheck it Out Teens CookCheck it Out RC Drone Helicopter BallCheck it Out Bluetooth Beanie Hat HeadsetCheck it Out Shower SpeakerCheck it Out AirzookaCheck it Out Cereal Killer SpoonCheck it Out Highly Effective TeensCheck it Out Compact Monocular TelescopeCheck it Out
&
Do you have other ideas? I'd love to hear them as I'm always looking for cool things to surprise my teen with!
For more themed gift guides, you can take a look at these: