What is Emotional Intelligence?
When raising gifted and intense kids, we have our work cut out for us. Gifted kids are asynchronous and often challenge all we thought we knew about discipline. A lot of the struggles we face as tired parents of smart kids can be related to how well our children are able to grow emotionally.
Have you ever thought about your kiddo's emotional intelligence?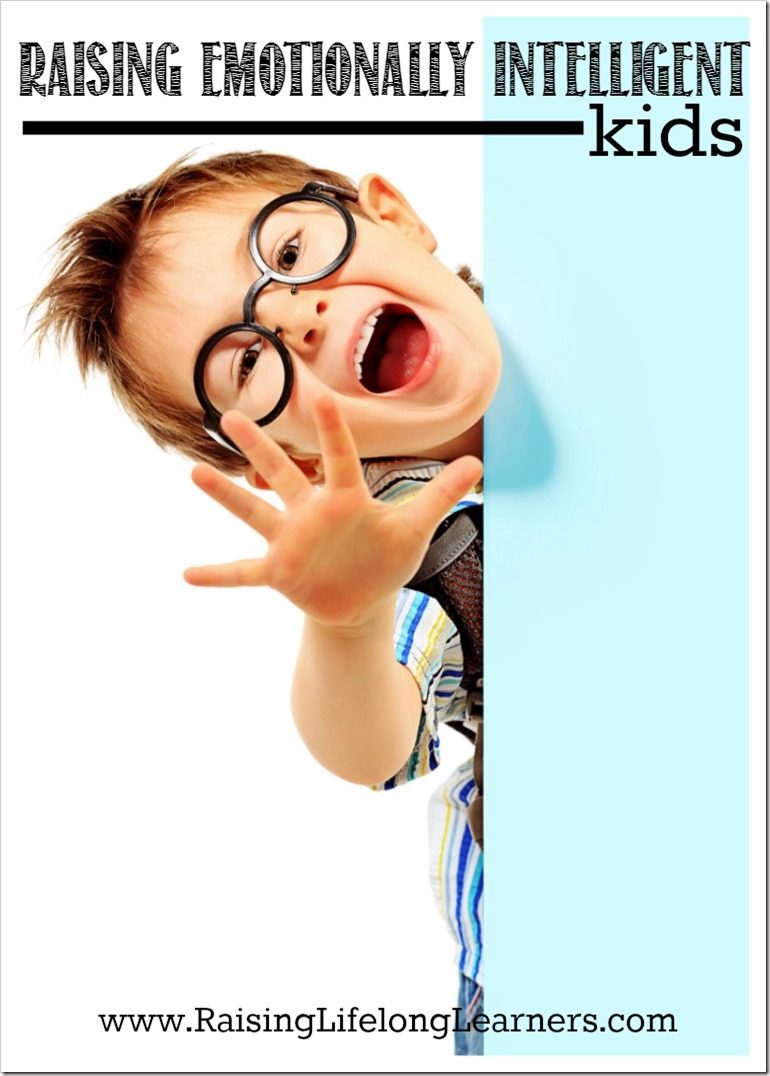 What is emotional intelligence, anyway?
According to Psychology Today, emotional intelligence is the ability to identify and manage one's own emotions, as well as the emotions of others. There are three important skills to consider:
Your child's emotional awareness, which includes the ability to identify his or her own emotions and the emotions of others.
His or her ability to rein in emotions and apply them to difficult tasks like problem solving.
Your kiddo's ability to manage his or her emotions, including the ability to regulate those emotions while attempting to calm or cheer another person.
Traits of Emotionally Intelligent People
How can you recognize and encourage these traits in your kids? People who have high emotional intelligence:
are positive.
choose to be friends with other positive people.
set healthy boundaries.
can be assertive when they need to.
don't dwell on the past.
know how to enjoy the moment and deal with disappointments.
tend to be interested in others, while being interesting to be around.
describe themselves as happy.
can empathize with others.
know when to say yes or no in situations.
Raising Emotionally Intelligent Kids
Emotional intelligence is an important thing to learn for children and adults of all ages. Being emotionally intelligent means being strong socially.
Thankfully, there are lots of ways you can help your kiddos improve their social skills and, in turn, their emotional intelligence.
Books about Emotional Intelligence
If you're anything like me, when you're trying to learn something new, you start by getting your hands on every book available on the topic. I found so many books on the topic, and while I haven't read them all, these are the ones I've either checked out or plan to order soon:
 Raising an Emotionally Intelligent Child
 Mindful Discipline
 The Whole-Brain Child
 How to Talk So Kids Will Listen & Listen So Kids Will Talk
 The Heart of Parenting: Raising an Emotionally Intelligent Child
 The 5 Love Languages of Children
 Parenting from the Inside Out
 Emotional Intelligence For Children
 Raising Emotionally Intelligent Teenagers
 EQ and Your Child
 How To Raise Your Child's Emotional Intelligence
 200 Ways to Raise a Boy's Emotional Intelligence
&
Games to Help Build Emotional Intelligence
I'm always on the look out for ways to teach my kids using fun games and resources. I was excited to see so many great games to help build emotional intelligence in my kiddos because I believe that learning through play is one of the greatest ways for kids to learn. We've tried a few of the ones below and have some new ones on our wish list:
 Q's Race to the Top Educational Board Game
 Q's Race to the Top On-the-Go Pack
 My Feelings Game
 Feelings Playing Cards
 Thoughts and Feelings Card Game
 Feelings In a Jar®
 The Talking, Feeling and Doing Game
 Mad Dragon: An Anger Control Card Game
 Mixed Emotions Game
 The Ungame
 Emotion Mania Thumball
 The Talking, Feeling, & Doing Card Game
 Stop, Relax & Think Game
 The Art of Children's Conversation
 Emotion-oes Board Game
 How Would You Feel If… Card Game
&
If you really want to improve your kids' emotional intelligence, you can. These books and games will get you started, and the rewards for your kiddos (and you) will be totally worth it.
More on the Social and Emotional Needs of Kids
You can read more about nurturing kids' emotional intelligence from some other sites around the web over on HoagiesGifted.org for their October 2016 Blog Hop.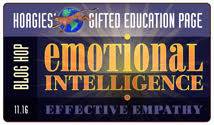 And, here are some more posts to check out about the social and emotional needs of gifted children: