Helping Kids Pursue Passions While Maintaining Peace of Mind
Disclosure: This shop has been compensated by Collective Bias, Inc. and its advertiser, Walmart Family Mobile. All opinions are mine alone.#YourTaxCash #CollectiveBias
It's a cool thing when kids finally find something they love. You see the spark in their eyes and the passion start to kindle. My tween and teen have both discovered the theater over the last year, and it's been amazing to see. Amazing, but challenging in new and unexpected ways. And, because of this we've had to get creative with an issue we didn't expect to be facing so soon.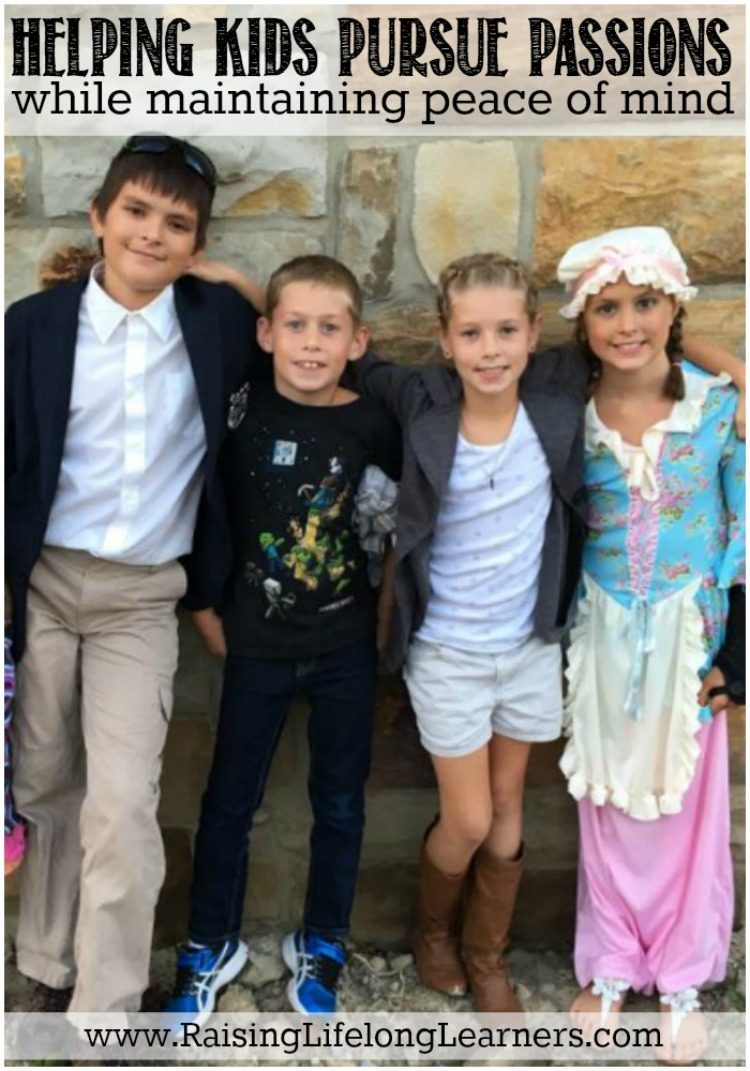 Theater is great for kids — especially quirky outliers — and I'm thrilled that my two bigger kiddos seem to have found their place there. And, when they were both performing in a community theater production of It's a Wonderful Life over the holidays, it was easy-peasy. Big brother (14) had his cell phone. If there was a problem or if rehearsal let out early, he'd call us to get both of them.
Now, though, they're in two different shows — each in completely different cities. On top of it, my tween is taking theater classes during the week and voice lessons on the weekends. The family is going in all sorts of different directions, and we needed ways to stay organized, on top of everything, and still stay connected.
So how do we do it?
Plan, Plan, Plan
Each week we sit down as a family to go over our schedules. Since I work from home and homeschool the kids, most of the running around falls to me. If my husband can pick up some of the slack, he'll let me know which rehearsals, classes, or events he can drive to or from. If not, I get creative.
The key, though, is making sure it's all on the family calendar and the kids know what they need to be ready for each day. Each individual kiddo has their own planner, so they transfer applicable deadlines, dates, classes, and rehearsals to those so they can plan what neeeds to be gathered each day.
Set Things Out the Night Before
I know this is an oldie, but honestly, it's that for a reason. When everything is set out or ready the night before, the stress of the morning is all but eliminated. My kids set out their clothes, scripts, get their water bottles ready, and put whatever else they need in their backpacks.
Up until this year, those few things have been enough. Now, though, we've run into the problem — several times — of needing to get in touch with one of the kids at a rehearsal to let them know we'd be late, or they've needed to let us know that rehearsal was going to run over or end early.
But we weren't sure about the cost of adding another cell phone when the kids also want cameras and tablets and more.
Finding Frugal Solutions for Keeping in Touch
Thankfully, we know all about stretching our dollars with Walmart Family Mobile, and were given the opportunity to see how far our tax refund could stretch to meet our keep-in-touch needs this year.
With that in mind, we headed to the store and picked out a new Samsung Galaxy On5 (regular price is $119, but we got ours for $69 on Rollback), signed up for the Walmart Family Mobile PLUS Plan with Unlimited Talk, Text, & Data (up to 10GB of 4G LTE then 2G plus a free VUDU movie credit every month ($7 value) per line) for $49.88. Since Family Mobile bills us later, we only had to pay $19.88 when we signed up by buying the SIM kit in the store. Disclaimer: All prices for phones and plans included in this post are accurate as of the date of posting; however, these prices are subject to change. Please refer to Walmart Family Mobile or your local Walmart for current pricing.
It's really perfect. Not only can we keep in touch, but with the data included in our plan, Molly is able to work on school stuff and read books on apps we've downloaded in between scenes or while she's waiting for us. She can also keep in touch and let us know when pick up times change or if she needs us to bring her something she's forgotten.
The plan also includes a free Vudu movie credit that can be used for new release rentals, so we can connect and calm down after the adrenaline rushes of being on stage by curling up for family movie nights when the kids get home from their shows. We get to snuggle in with the kids and watch some fun flicks together after everyone returns from going their own separate ways.
Supporting Each Other
The most important way we help the kids discover and follow their passions to to support them. Everyone in the family supports their siblings by helping them rehearse lines, remember scripts, and be at performances bearing our traditional "opening night" gift. And, since we're a bit geeky, instead of flowers, my kiddos usually get a little brainteaser, a card game, or a new book with some yummy gourmet chocolates. They LOVE it, and the little ones like choosing gifts for their sibling stars.
Your turn — How do you help your kiddos pursue their passions, all while staying sane and connected?