Simple Science for Kids | Which Melts Faster?
Simple science is the best, second only to having spur of the moment fun with friends, and so the chance to share this shop – compensated by Collective Bias, Inc. and its advertiser – was right up our alley. Seriously, who'd want to miss out on a chance to #ShareFunshine with #CollectiveBias and ice cream? As always, though, the activities and opinions are mine. I don't take on projects I don't believe in, though, so rest assured. I really, really believe in ice cream and candy.
They're particular weaknesses of mine.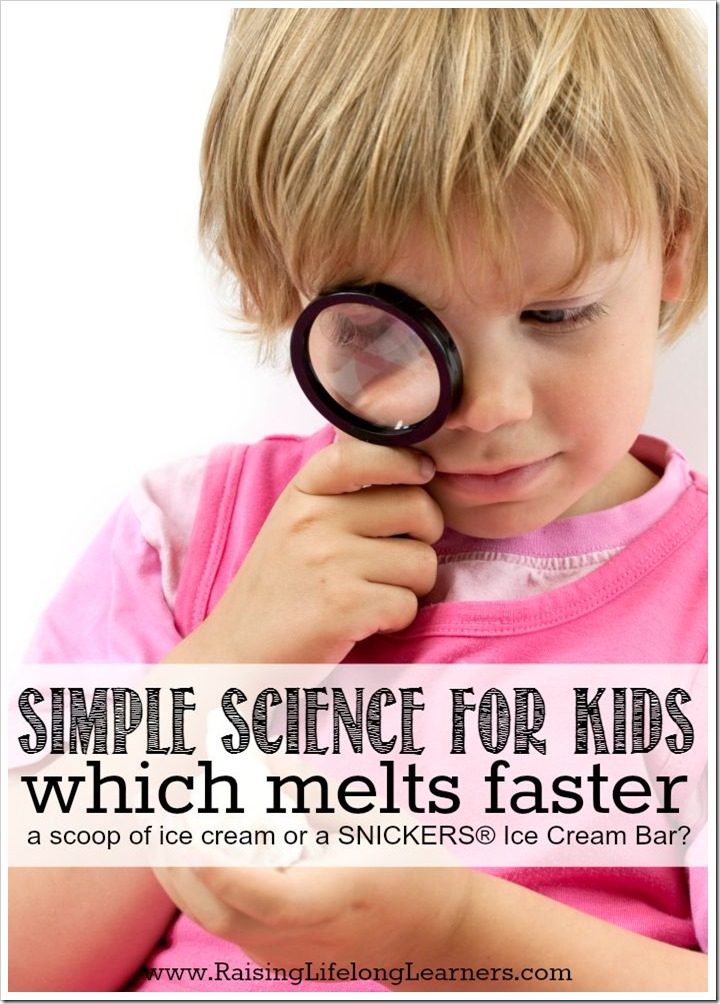 Based on the challenge set to us, the kids and I headed to our nearest Walmart to stock up on some goodies to have on hand for impromptu summer fun with friends. We snagged some yummy candy to have on hand for science experiments and crafts (and Mommy's secret stash) – favorites like plain M&M's®, Starburst® Original, Life Savers® Hard Candy, and Skittles®. They were super easy to find in my favorite aisle – Coffee and Candy.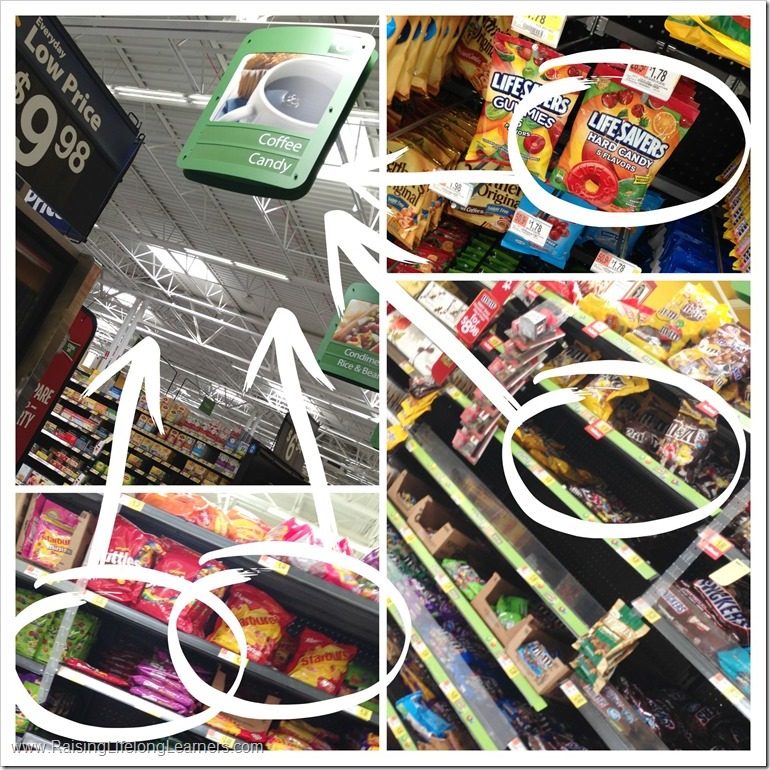 We grabbed a box of SNICKERS® Ice Cream Bars too, because anything that has SNICKERS® in the name has to be perfect. There were so many choices in the ice cream and novelty aisle, but SNICKERS® won for it's peanuts and caramel smothered in chocolate, as well as the idea for a simple science experiment it sparked. For that, we grabbed a half gallon of vanilla ice cream, too.

Our house has been a destination for neighborhood kids for awhile now, and we're even more so, now that Brian finished a big part of his summer vacation project – Operation Backyard Fun Zone. We have the trampoline, our old wooden play set reconstructed, and loads of Step2 items in the yard. Everyone wants to play here, but sometimes the assortment of kids and ages bring on personality clashes, so I have to jump in and redirect.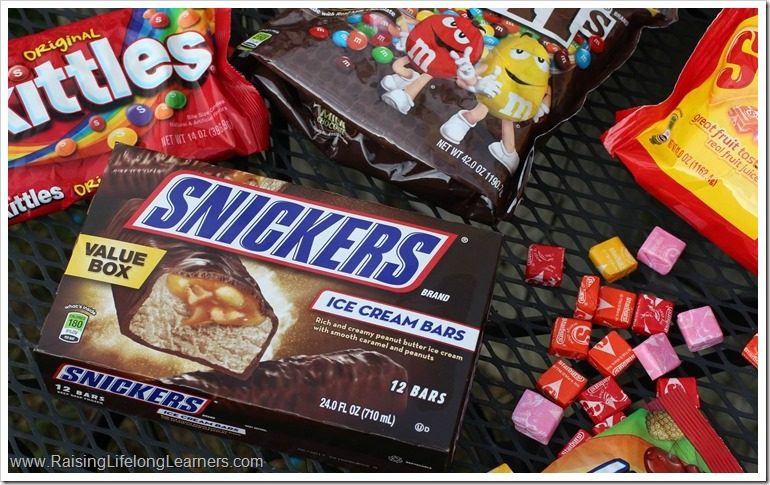 I love free, imaginative play, but sometimes even the most creative kiddos need direction.
Since we were loaded up on goodies, and it was around 90-degrees the other day, I told the kids that were there, that anyone who wanted a treat needed to do a science experiment. There were a handful of kids in the yard (though I only photograph my own), and they all jumped on the offer. I printed off a Science Experiment Lab Report for each of the kids, and headed back out with my supplies.
You can get your own copy of the Lab Report by entering your email in the box below, then enter to win a $100 giftcard to Walmart to stock up for your own impromptu summer fun in the widget below.
[wp_eStore_free_download_squeeze_form id=8]
Share a Little Funshine Sweepstakes
I put a new spin on the classic science experiment about how long it will take ice to melt in different situations. Since the kids varied widely in age, and only my kids homeschool (and are used to doing random experiments throughout the year), I asked the question:
Which will melt faster, a scoop of vanilla ice cream or a SNICKERS® Ice Cream Bar?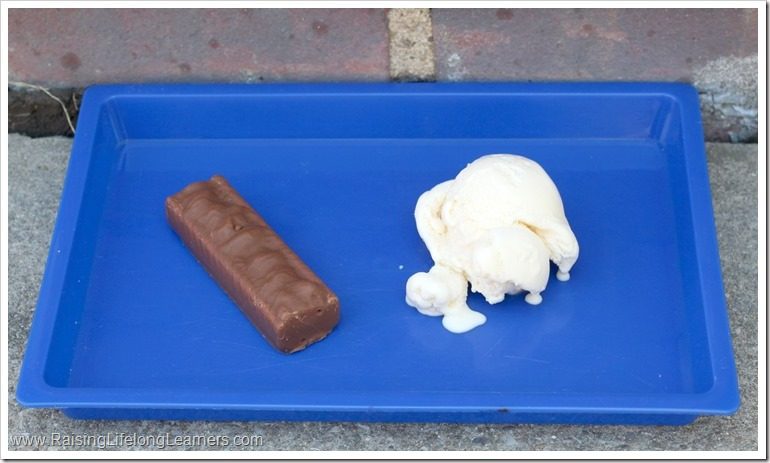 The kids wrote the question and their hypotheses in the appropriate spots on the printable. Then, they listed their materials and wrote out the steps in the experiment procedures:
Materials:
SNICKERS® Ice Cream Bar
Vanilla Ice Cream
Plate or Tray
Timer
Procedures:
Place one scoop of vanilla ice cream and an unwrapped SNICKERS® Ice Cream Bar on a tray.
Set it in a spot where it will not be disturbed.
Check on it every 30 minutes until one is melted.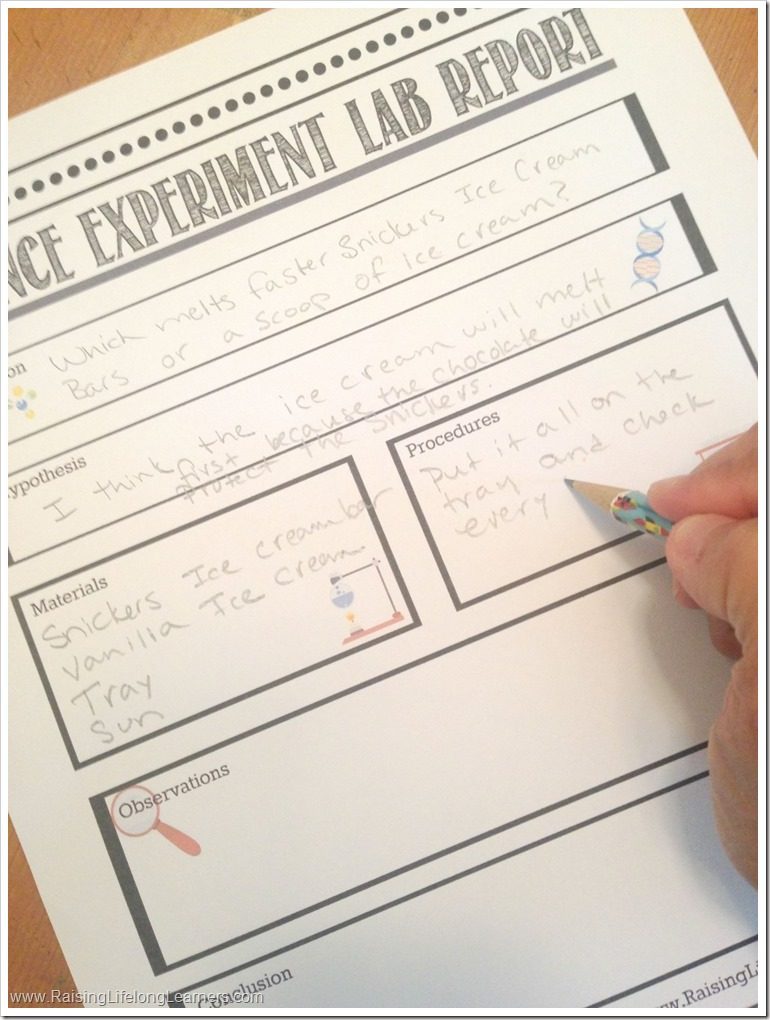 We set the timer on our family cell phone for 30 minutes, and had one of the big kids put it in their pocket to monitor the alerts, and the kids went back to playing, wandering over to peek from time to time.
Every 30 minutes they checked the tray and wrote or drew their observations. It took about an hour for the ice cream to melt into a puddle without anything perceptible happening to the SNICKERS® Ice Cream Bar.
Finally, they wrote out what happened and why they thought that the ice cream melted first. Once they were done with the experiment, and I drew smiley faces on their lab sheets (hey, they asked me to…), I rewarded them with the treat of their choice.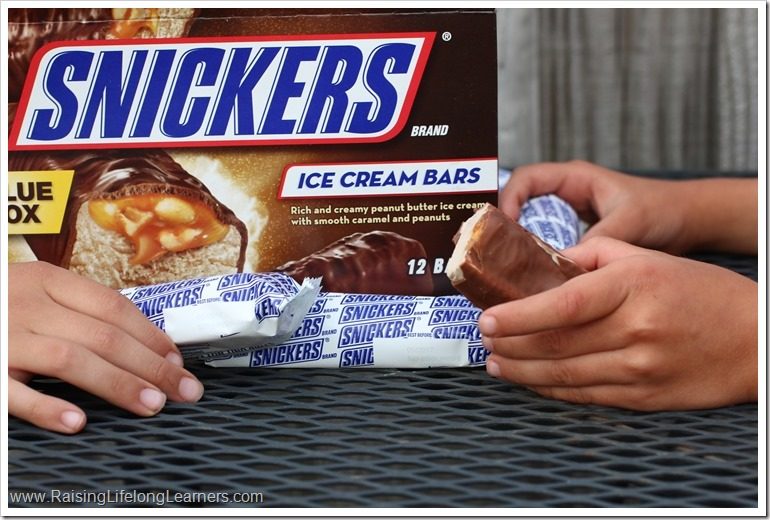 My kids are gearing up for the start of homeschool once we get back from our upcoming vacation, so they'll keep their lab reports in a binder we're creating for that purpose.
The other kids?
I actually think a few of them plan to keep their sheets too. Two kiddos in particular asked if they could come back for science lessons later this week.
I just adore encouraging a love of learning in kids…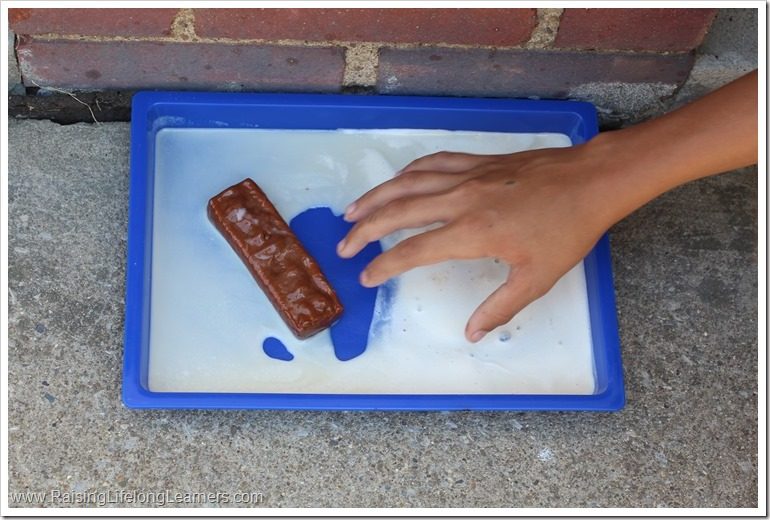 Want more creative ideas for using candy and SNICKERS® Ice Cream Bars in ways other than what they were created for? Check out MyConfectionCorner.com for coupons, recipes, crafts and other fabulous ideas.