Tips for Smooth Road Trips with Kids
My family of six loves to hit the road and find adventure, and so bringing you this post, compensated by Collective Bias, Inc. and Walmart Family Mobile is a treat for me. I love sharing #Tips4Trips with large families like ours, and enjoy working with #CollectiveBias. All opinions and thoughts are mine alone – like always.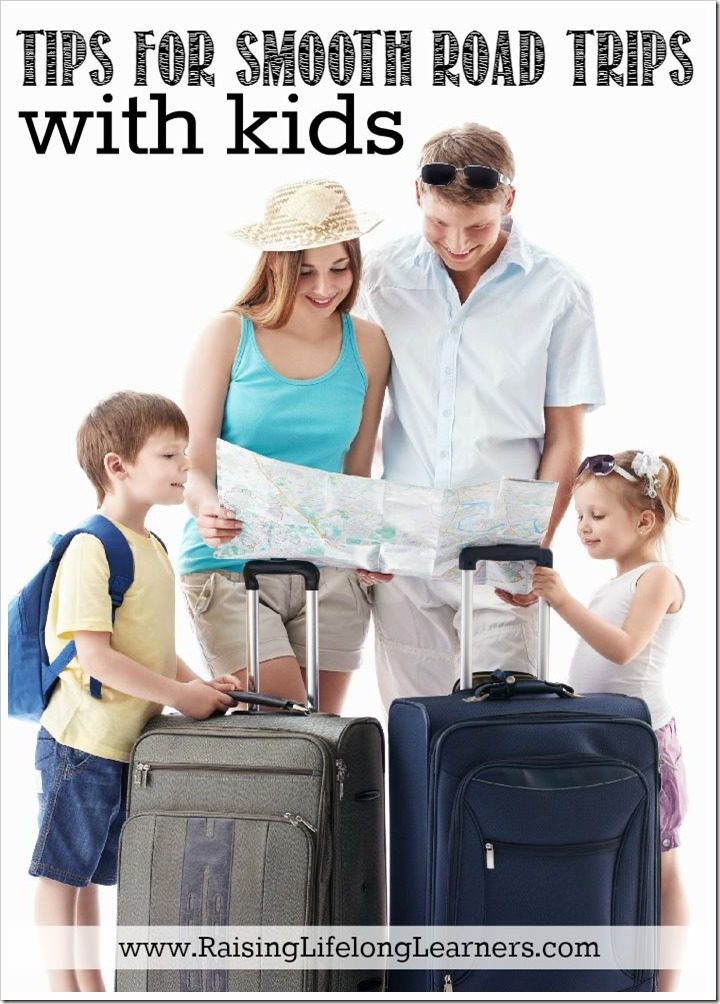 Traveling with kids is daunting. Now that we're parents, Brian and I have so many things to consider when packing to head away from home for a few days…or more. While our family enjoyed air travel at one time, now that we have four kids, flights are a bit cost prohibitive. So, we take to the road whenever we can arrange a trip.
From packing snacks, and organizing everything but the kitchen sink on all my lists, I've learned some tricks keeping the van organized and calm no matter where our road trips with kids take us – to close destinations like Cedar Point or Kalahari, or further away like Frankenmuth or the Chautauqua Institution.
Tip 1: Keep the Vehicle Stocked for Road Trips with Kids
First and foremost, I know that disasters on the road will happen. I've learned to be over-prepared on road trips because if I don't have something, I will need it. Take the time Molly threw up all over Brian right when we pulled into the parking lot of a museum we'd driven over an hour to visit. They were both covered in, well… I'll spare you the details.
Just the day before I'd pulled the extra clothes I always keep for every family member out of the storage compartment in the back. I'd replaced a few articles of clothing for each of the kids, but hadn't added back complete outfits, nor had I put the adults' extras in. Brian went in and bought a shirt from the museum gift shop, and Molly rode home in her underwear. What an adventure.
Now we keep a fully-loaded stockpile of everything you could possibly need for your kids (of all ages) in the back of the van – whether we have travel plans or not. It's all there when we need it. Overkill? Maybe… but I'd rather not ride home from a museum in my underwear anytime soon.
We keep two fabric bins in the back. One is filled with water bottles, juice boxes, and non perishable snacks, in addition to things like baby wipes, zipper bags, and Clorox Wipes.
The other has the kids' briefcases. These are the biggest sanity-saving parenting tip I ever received as a new mom. A separate lunchbox for each child stuffed with quiet wait-time activities. We also have ball gloves, a small soccer-type ball, sidewalk chalk, and other activities to keep kids busy in a pinch.
In the hanging organizer I keep emergency meds like acetaminophen, ibuprofen, Benadryl, and tummy drops. I also keep a stash of emergency essential oils, a portable potty seat with extra bags, and first aid supplies like bandages.
Besides the bins and bag of clothes, I keep a baby backpack carrier, an extra-large changing pad, diapers, pull ups, and a water-resistant picnic blanket in the van.
The bins stack and the stroller is secured upright with a bungee cord, leaving tons of space for suitcases, coolers, and other travel gear.
Tip 2: Have a Variety of Entertainment Options
I am all for family solidarity, game playing, and conversation… but when I'm driving, I like it to be relatively quiet so I can concentrate on where we're going. To keep kids entertained and calm while we're on the road, I employ a mixture of on- and off-screen activities.
The kids each pack a small bag with a few toys, drawing and writing supplies, and loop bracelet making materials. The each have an eReader loaded with books to read – much easier than lugging bunches of books everywhere.
Our littlest kiddos share a portable DVD player that we keep mounted on a headrest so that we can play movies for them for part of the time.
The oldest has a cell phone that we got him for emergencies when we were researching affordable family mobile plans. He has a few of his favorite apps on that device, and plays those games or listens to music through his headphones for part of the time.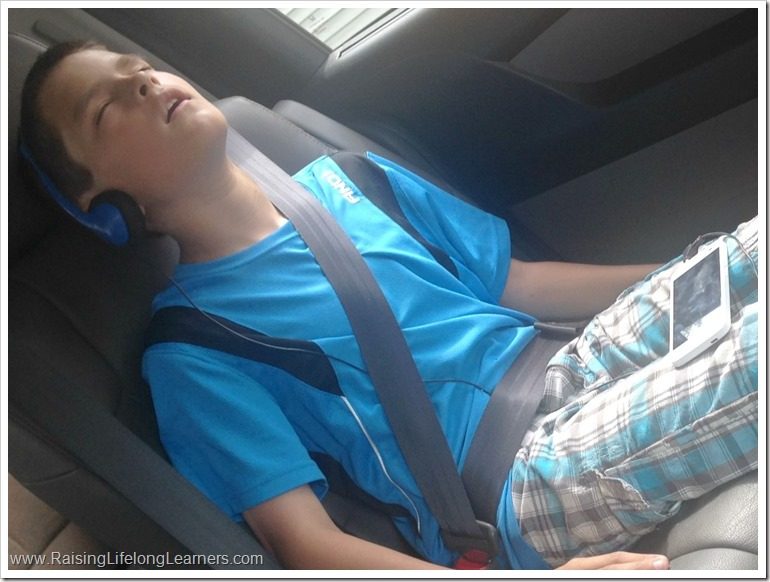 After falling in love with the cost of the Walmart Family Mobile plans when we bought the first phone, we decided to add another smartphone to our collection to use as a "family phone." It's an extra that can be sent with the little kids to playdates, sports activities, or summer camps, and can help us stay connected when we shop or run errands.
Seriously – it's so easy and affordable to snag one of the unlimited talk, text, and data/web plans at Walmart that it's almost a no-brainer to keep an extra smart phone on hand for emergencies.
We picked up the Alcatel One Touch Pop Astro, the starter kit, and activated the $29.88 (for the first line) unlimited talk, text, and data service plan that includes up to 1G of 4G LTE Data. It was easy-peasy to do, and only took a few minutes from the comfort of my own home. (Note – as of the date this post was written, all prices are up to date for phones and plans. Prices are always subject to change so check online or at your local Walmart store for current pricing.)
We loaded the new family phone with emergency numbers so the kids could reach us wherever we are, along with a few of our favorite apps so the kids can take turns playing on their phone during road trips. One of the first to be downloaded was Minecraft PE, naturally. Now all of the kids can build castles, bridges, and roller coasters on our family road trips.
Tip 3: Bring Lots of Snacks
I don't know about your kids, but seriously… mine are starving the second the van backs out of the driveway. Even if we just cleaned up a meal before loading up. When I was younger, and didn't know any better, I swore that my kids wouldn't eat in the van.
Now I know better.
Sometimes a snack and juice box is exactly what everyone needs to feel a little better. Toddlers and bigger kids all need healthy snack options available… and having lots of options in the van with you means that you won't have to make unexpected stops.
And, if you're stuck around dinner time like I often am, and need something a little more substantial, the Google Maps app on the Alcatel One Touch Pop can help you find great food nearby – quickly.
What about you? Do you have any tips for making road trips with kids run super smoothly? Have you discovered Walmart Family Mobile? Let's chat about it.