Grab and Go Cereal Bar Recipe
I don't know about you, but mornings are not my favorite time of the day, so sponsored campaigns from #CollectiveBias Inc. and its advertiser that challenge us to get #FueledForSchool are the perfect way to break out of a rut and try new things. The ideas and opinions are always mine… and really, how can you go wrong with Kellogg's Corn Pops?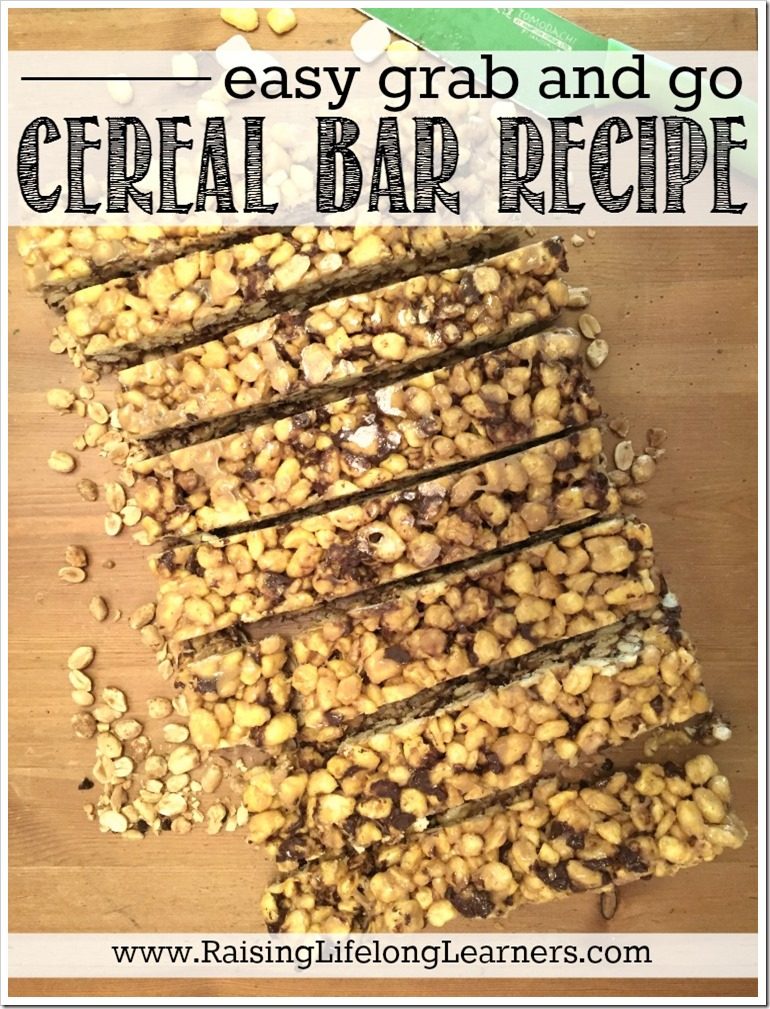 This summer, I was thrilled to find a great co-op for our family to join for this school year. Weekly fellowship with great families, a classical education structure on which to base our homeschool week, and good friends for the kids… What could be better? Right?
Umm… yeah.
Co-op is amazing. The people are wonderful. My children love it. But when you're not a morning person at all, and you need to be ready to lead classes, and have lunches, materials, and all of your children (preferably clothed) there by 8:50 a.m. and it's a 55 minute drive to get there… well, it makes for an uncomfortable start to the week for a person who enjoys lounging in pajamas sipping several cups of coffee while the cobwebs clear.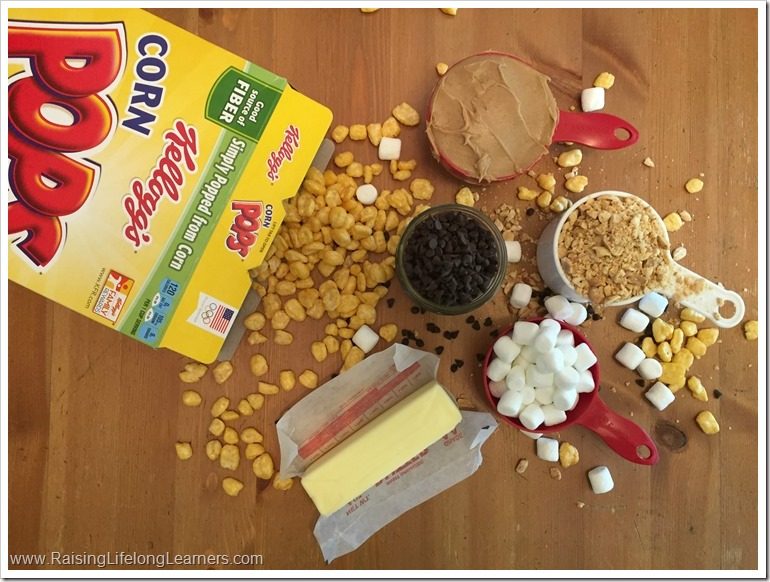 I needed an easy grab and go breakfast plan that would satisfy everyone, and be easy to throw together the night before co-op while I'm in the kitchen preparing lunches and snacks for the next day. After a bit of experimenting, the kids and I fell in love with the gooey sweetness of these grab and go cereal bars.
Grab and Go Cereal Bar Recipe
Armed with the contents of our cupboard and the yummy box of Kellogg's Corn Pops I was persuaded to grab the last time we were at Target, I started playing around with the basic cereal treat recipe. Be sure to check out to check out Kellogg's Back to School packaging and great on-pack offers in store at Target!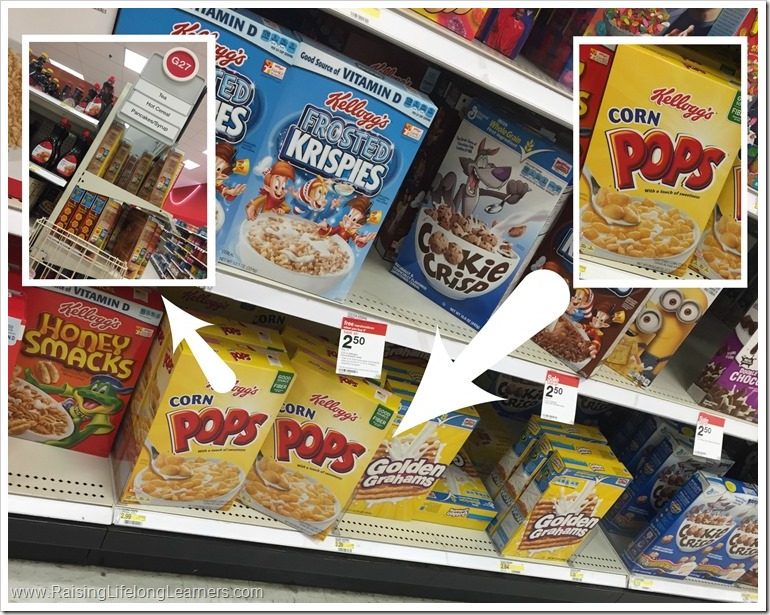 I came up with this 6-ingredient recipe that was a hit with everyone in the family.
You'll need:
6 cups Kellogg's Corn Pops
1 10-ounce bag of mini marshmallows
1 cup peanut butter
4 tbs. unsalted butter
2 cups chopped peanuts
1 cup mini chocolate chips
Melt the marshmallows, butter, and peanut butter in a heavy pot on the stove, stirring constantly.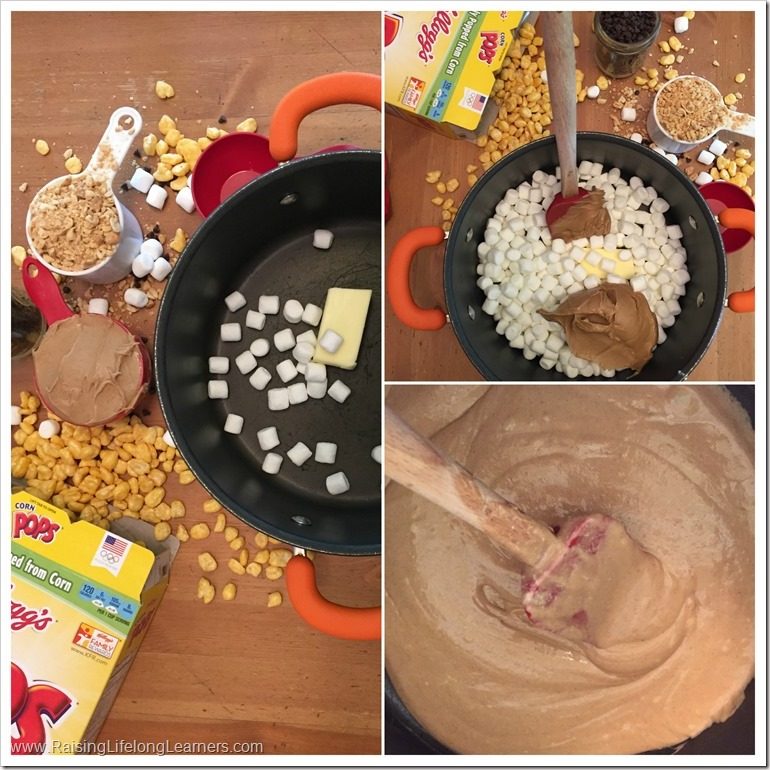 While that's melting, dump the Corn Pops into a big bowl. Once melted, pour the peanut butter mixture over the Corn Pops and stir until coated. Stir in the mini chocolate chips.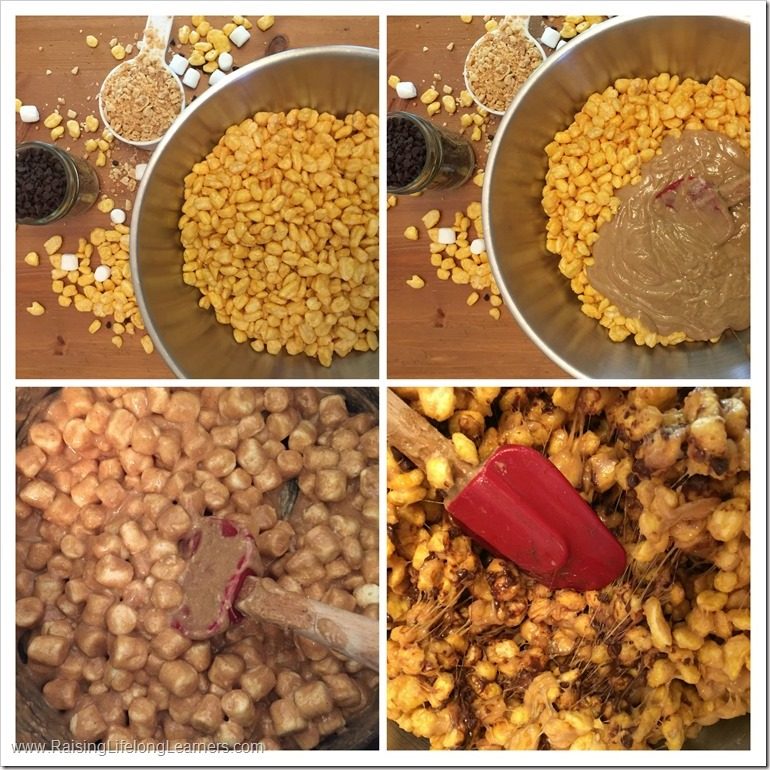 Line a rectangular pan with parchment paper or coat liberally with cooking spray, and with greased hands or a greased spatula, press the Corn Pops mixture into the pan, flattening it evenly. Sprinkle the peanuts on top in an even layer, pressing them into the mixture.

Let this harden for an hour or two. Or, if you're like me and wait until the last minute, stick it in the refrigerator and go get the toddler dressed, then load the van.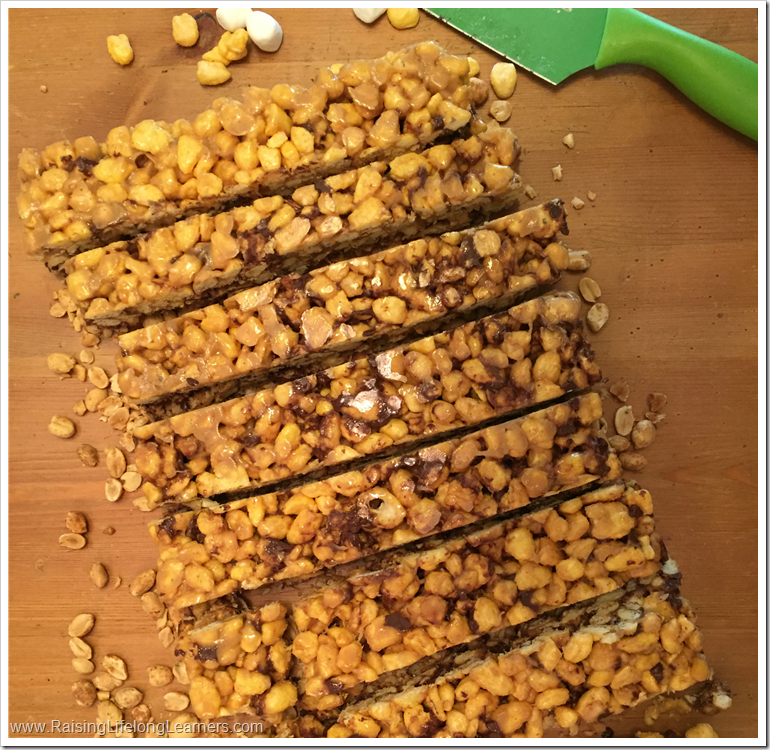 Once the mixture has had a chance to harden, cut it into bars. They'll keep for a week in an airtight container – if they're not all gobbled up by hungry kids first!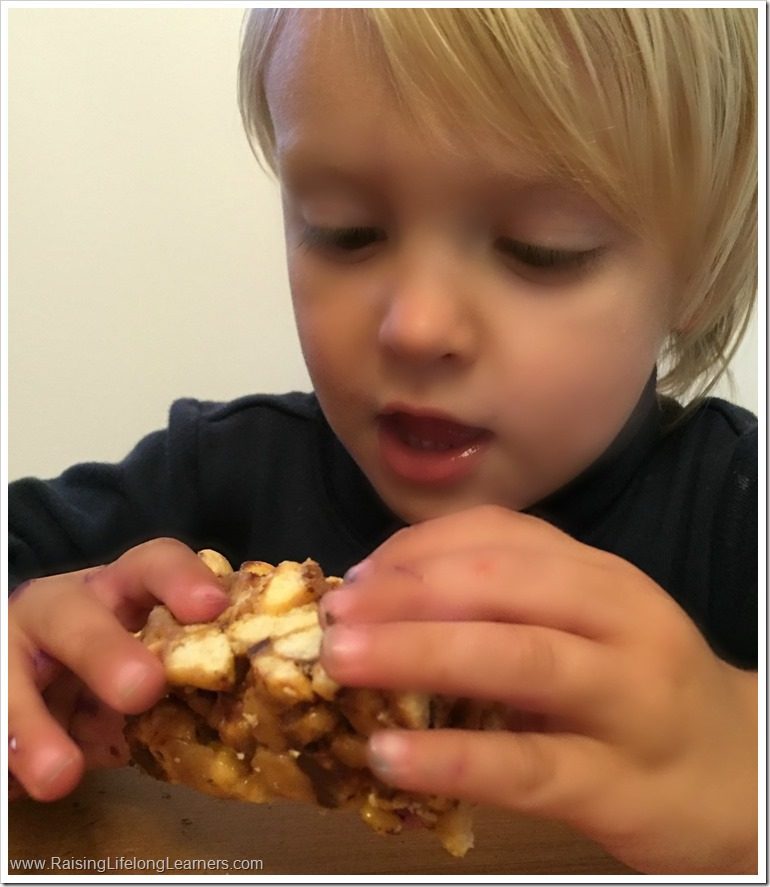 You can round out this gooey goodness with a piece of fruit or a yogurt tube… but peanut butter IS protein, right? So we're good.
What about YOU? What's an easy out-the-door breakfast recipe you've pulled together? Seriously, I need all the ideas I can get.