Color Changing Flowers | Spring Science Experiment
Now that spring is here, there are a million and one different spring science experiments to try. Color changing flowers is one of our favorite experiments and we try it every year. My kids love seeing how the flowers react and change based on the colors used in the liquid. This experiment is a simple and fun way to learn about how plants drink water.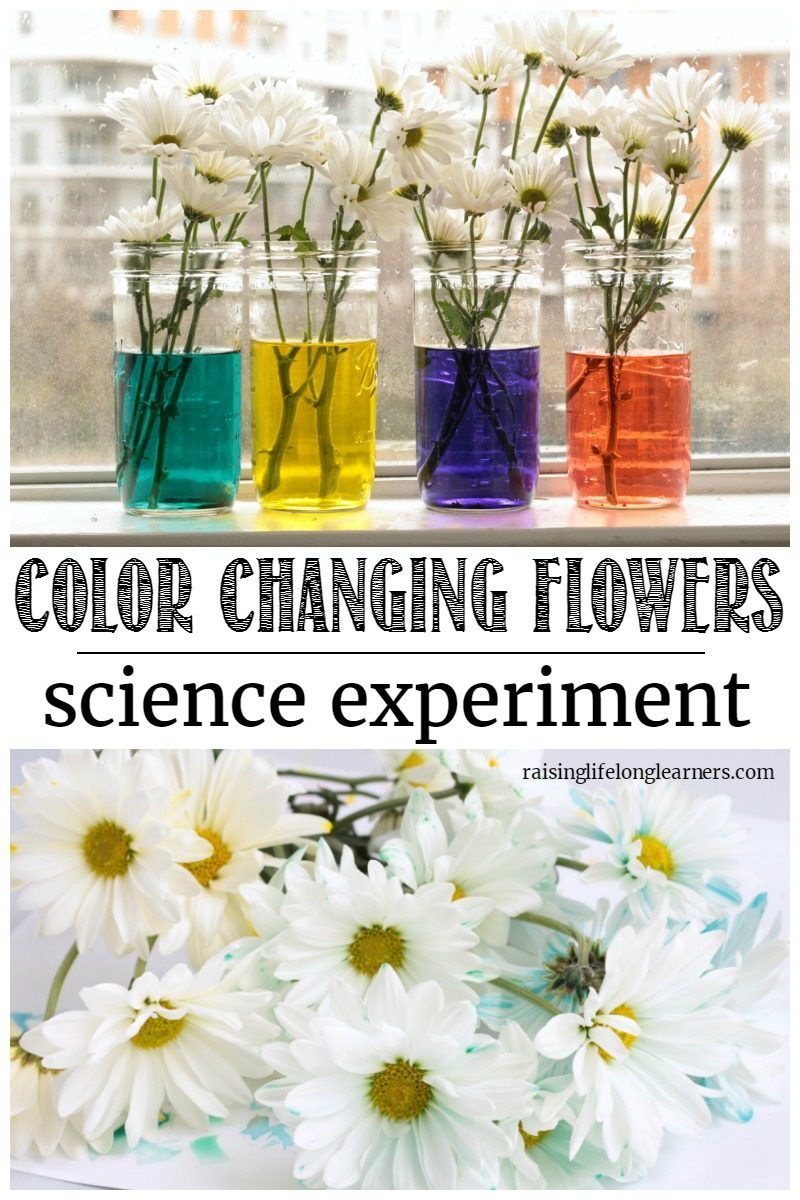 Color Changing Flowers Science Experiment
Find out how plants drink water in this colorful and simple science project!
You'll need just a few things for this project:
White flowers (any white flower will work, but carnations absorb dye best)
Food coloring (you'll need at least one small bottle per container)
Glass jars (we used mason jars)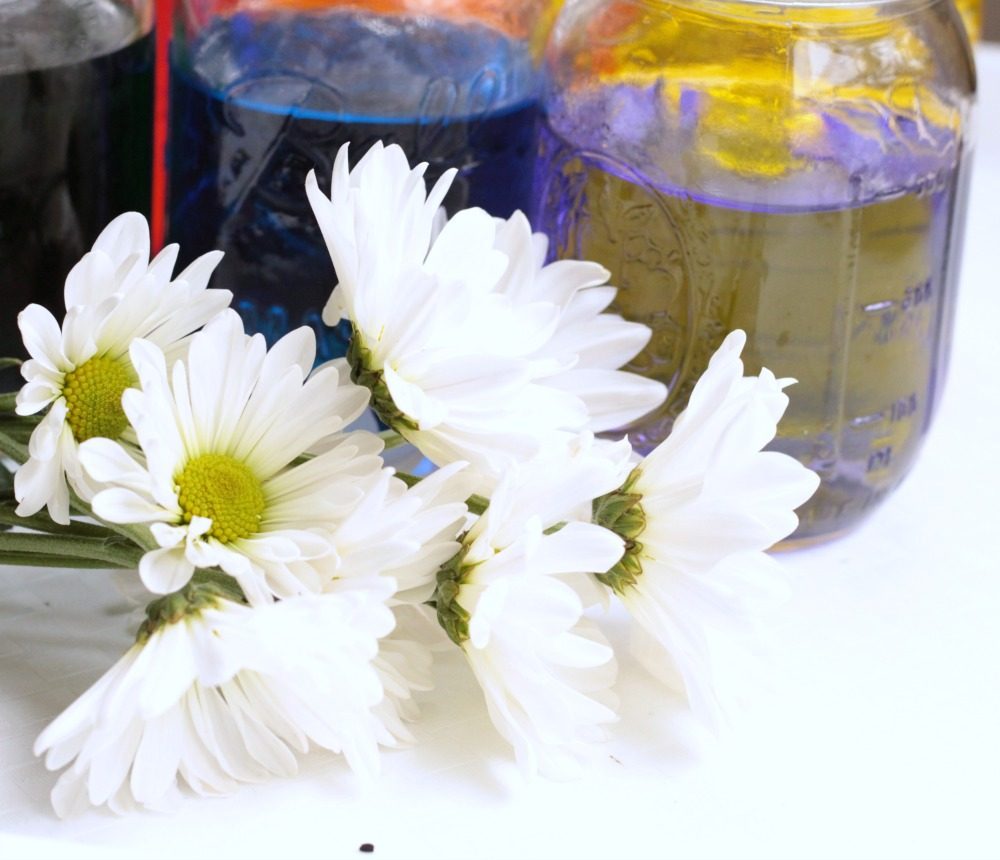 Cut the stems of your white flowers off at an angle. This will help your stems absorb water and will prevent air bubbles and the stem itself from blocking the passage of water. It will also help your flowers live a little longer!
Put 6 ounces of water in each jar or container. Add one whole container of liquid food coloring to the jar. We tried using gel colors and they did not absorb nearly as well as the liquid, even though the water was colored.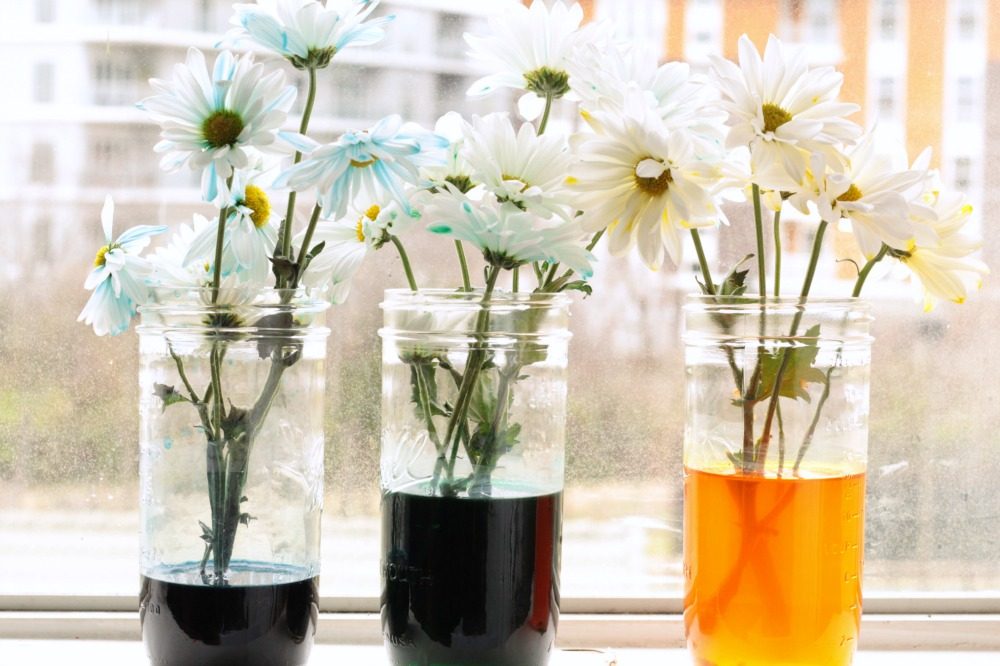 Place your flowers in the liquid and wait 24 hours.
If your flowers have not changed color in this time, add more dye to the water.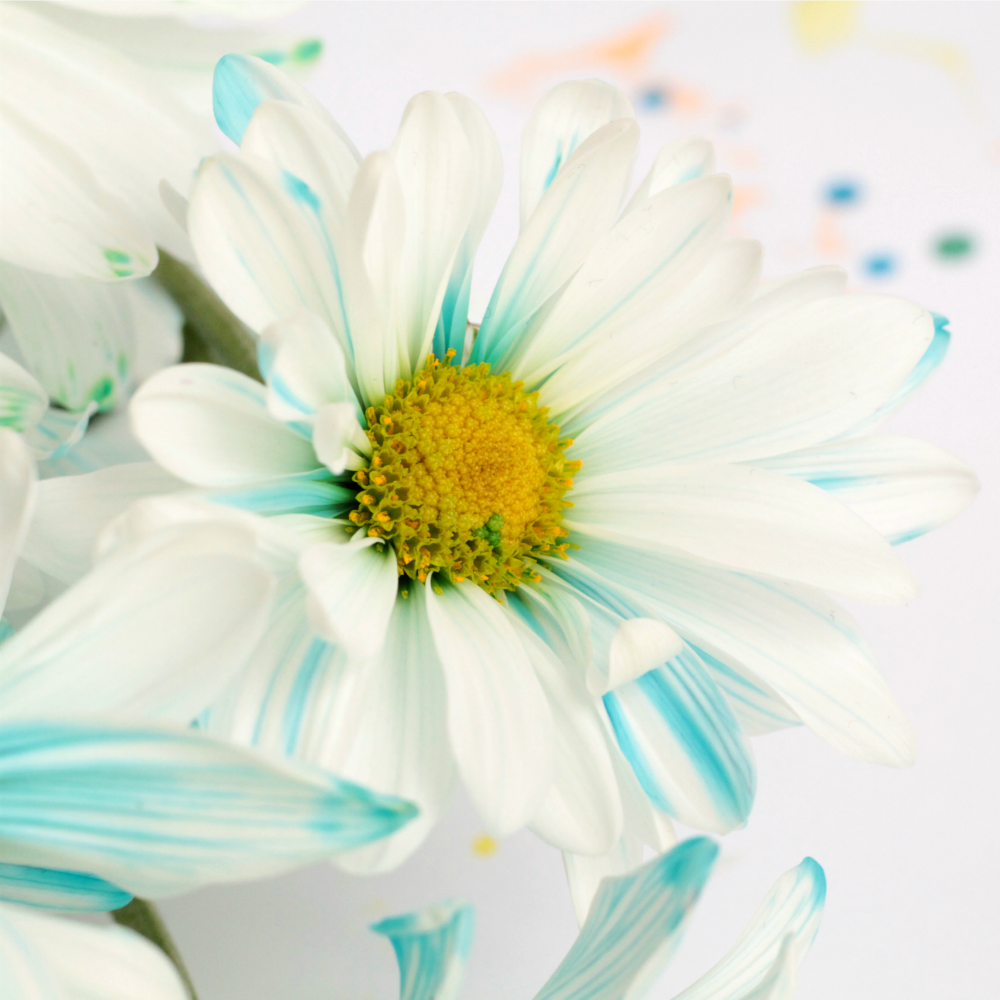 Wait another 48 hours. You should see distinct color starting at the tips of your flowers.
We let our flowers absorb water for about a week. However, they were never a vivid as some flowers dyed using this method. I think our flowers were the wrong type (we had daisies rather than carnations) and our liquid simply didn't have enough dye for a strong coloring of the flowers.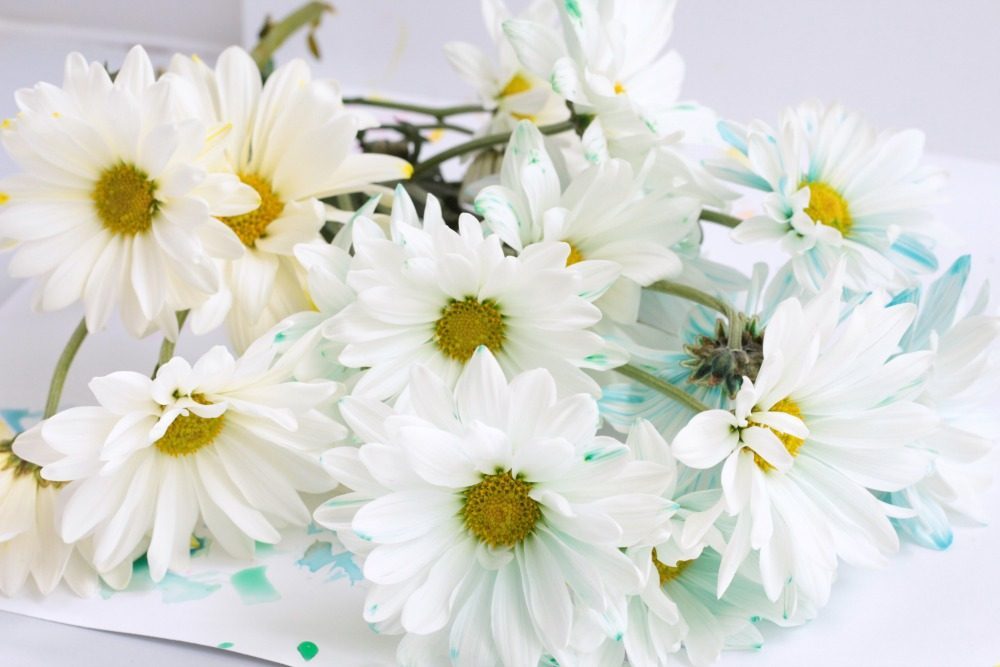 Still, we were able to clearly see the dye travel into the flower. The kids were fascinated at how the dye showed up in spots at first, then slowly spread to color most of the flower.
Color Changing Flowers Science Explained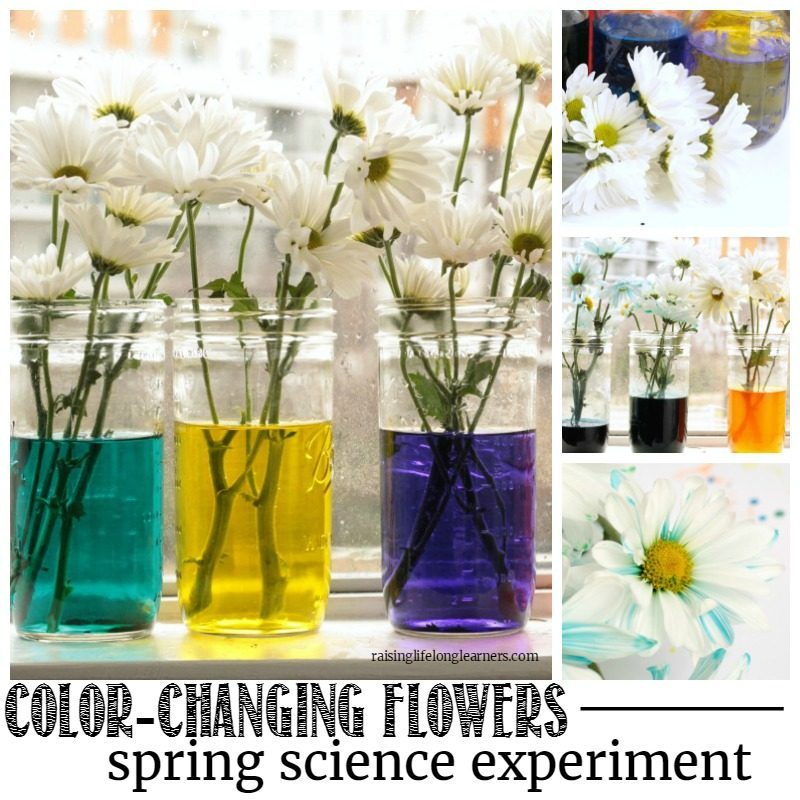 Flowers and other plants use what is called "capillary action" to bring water up to the top of the plant where it is used to provide water and nutrients to every part of the plant. Capillary action is basically the attraction of the water molecules to the plant's solid molecules due to opposite charges. This process is similar to how towels soak up water.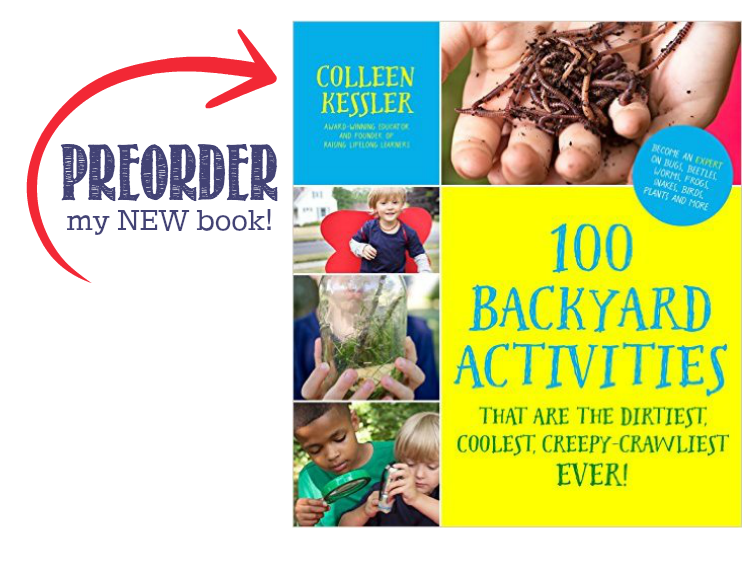 More fun science for kids:
&