A Guide To Overexcitabilities And Gifted Children
Overexcitabilities and gifted children go hand in hand. This is a guide to everything you need to know about overexcitabilities and how they affect our gifted children.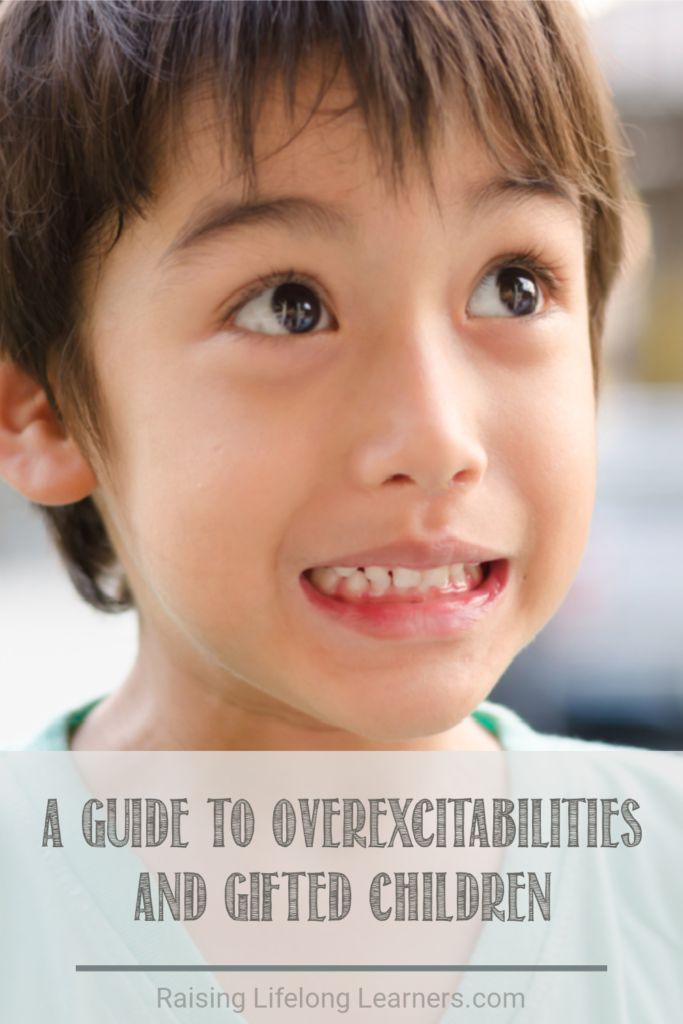 Polish psychologist/psychiatrist Kazimierz Dabrowski developed the theory of overexcitabilities. Gifted children are highly likely to be more intense than their typical peers. This increased awareness, sensitivity, and intensity can present challenges that make them difficult children to parent.
The Five Overexcitabilities
Dabrowski identified five different areas of overexcitabilities when he developed his Theory of Positive Disintegration. Not all gifted kids exhibit overexcitabilities, but they are more prevalent among the gifted population than any other.
Psychomotor
Sensual
Emotional
Intellectual
Imaginational
In today's podcast, Colleen covers each of these areas and explains what these overexcitabilities look like in our day to day lives with our children.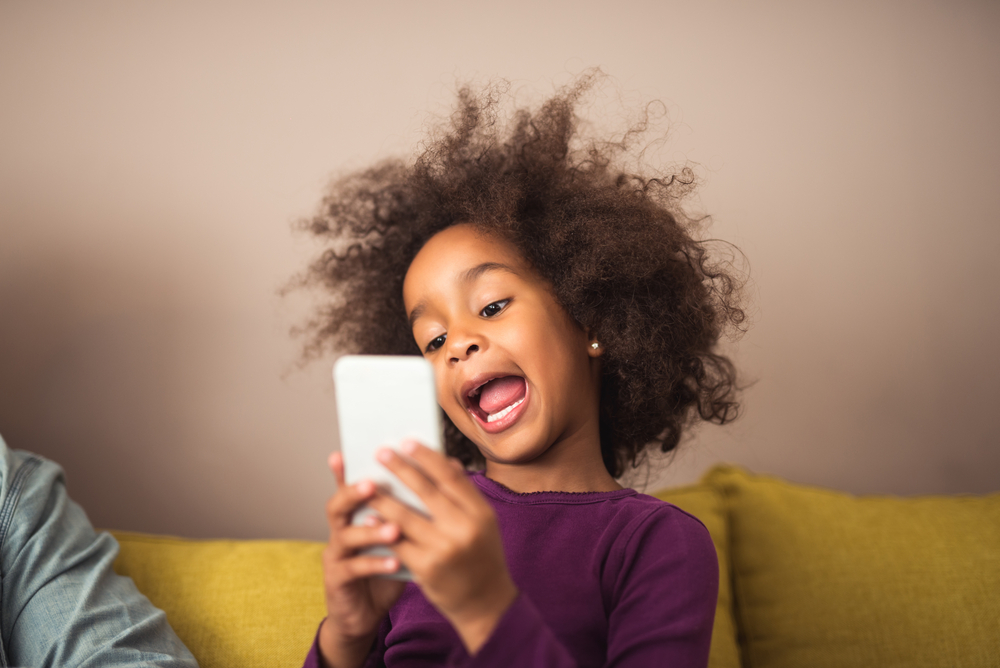 Understanding Overexcitabilities in Gifted Children
Understanding the neurology behind your child's behavior will better equip you to understand – and help your child understand – those behaviors, helping you help them channel their overexcitabilities for good.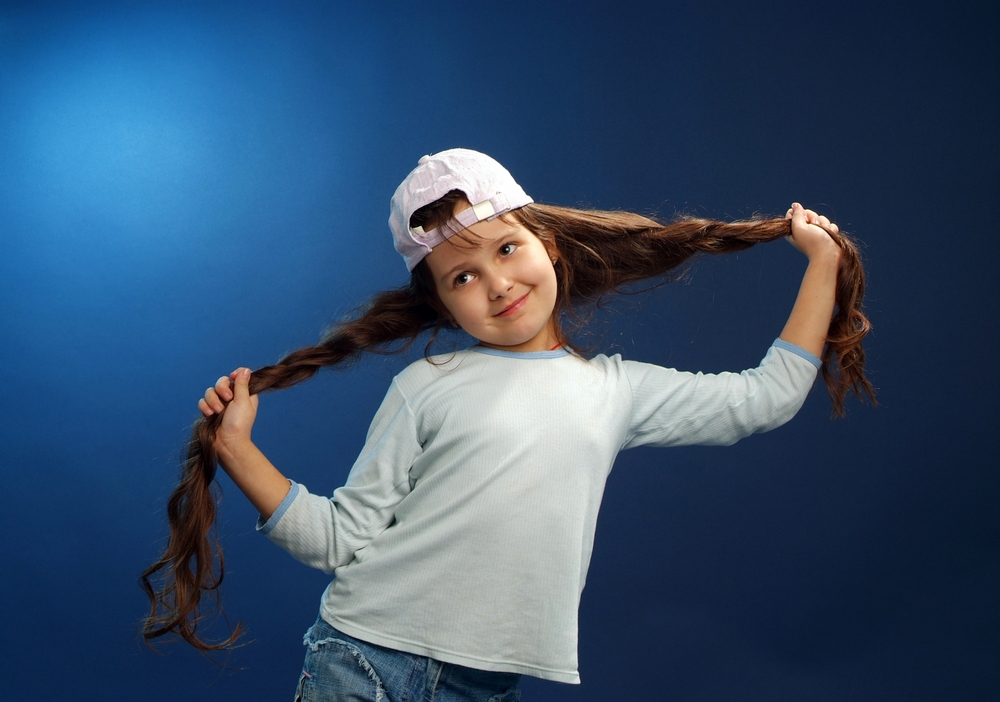 A Free Resource For You!
This visual overview of overexcitabilities will help you as you begin to incorporate this information into your daily life. Get your free copy HERE or click on the picture below!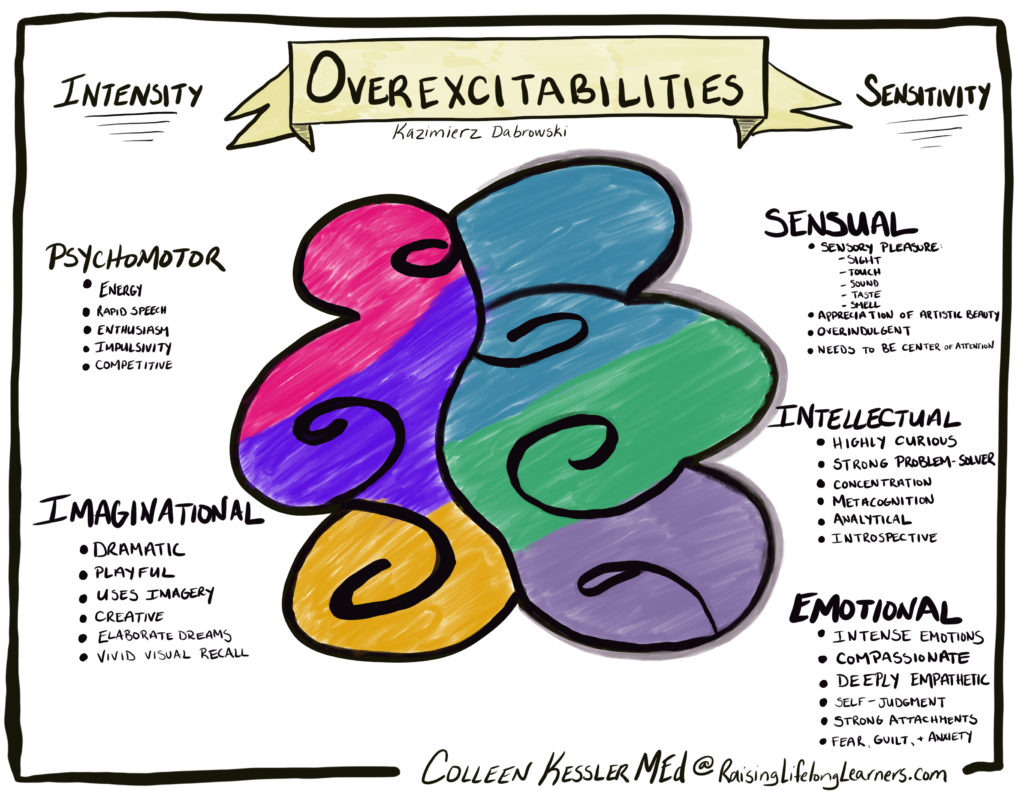 Raising Lifelong Learners Podcast Episode 138: A Guide To Overexcitabilities And Gifted Children
Gifted children tend to have multiple intensities. These intensities are also referred to as overexcitabilities. In today's episode, Colleen introduces the theory of overexcitabilities and shares support and encouragement for parenting gifted children with intensities.
Links and Resources from Today's Show:
Leave a Rating or Review
Doing so helps me get the word out about the podcast. iTunes bases their search results on positive ratings, so it really does help — and it's easy!
Click THIS link to go to the podcast main page.
Click on View in iTunes under the podcast cover artwork.
Once your iTunes has launched and you are on the podcast page, click on Ratings and Review under the podcast name. There you can leave either or both! Thanks so much.
Want to record your own question, comment, or have your kids tell us what they LOVE to learn about? Click below and start recording!