During the holidays — and all year long — I try to remember the kids when we're going to, or hosting, a party. I remember going to family gatherings and loving the appetizer spreads, but I also remember going to some parties and being so disappointed because there was nothing I wanted to eat.
I want my kids to love going to see family all year long, so when I bring appetizers or snacks to a party, I make sure to bring something I know they'll like, too.
These tasty mini Triscuit pizza appetizers are simple to throw together — you can even make them ahead of time and pop them into your host's microwave or oven when you get there. And, since they're a cinch to customize, all the kids will flip for them.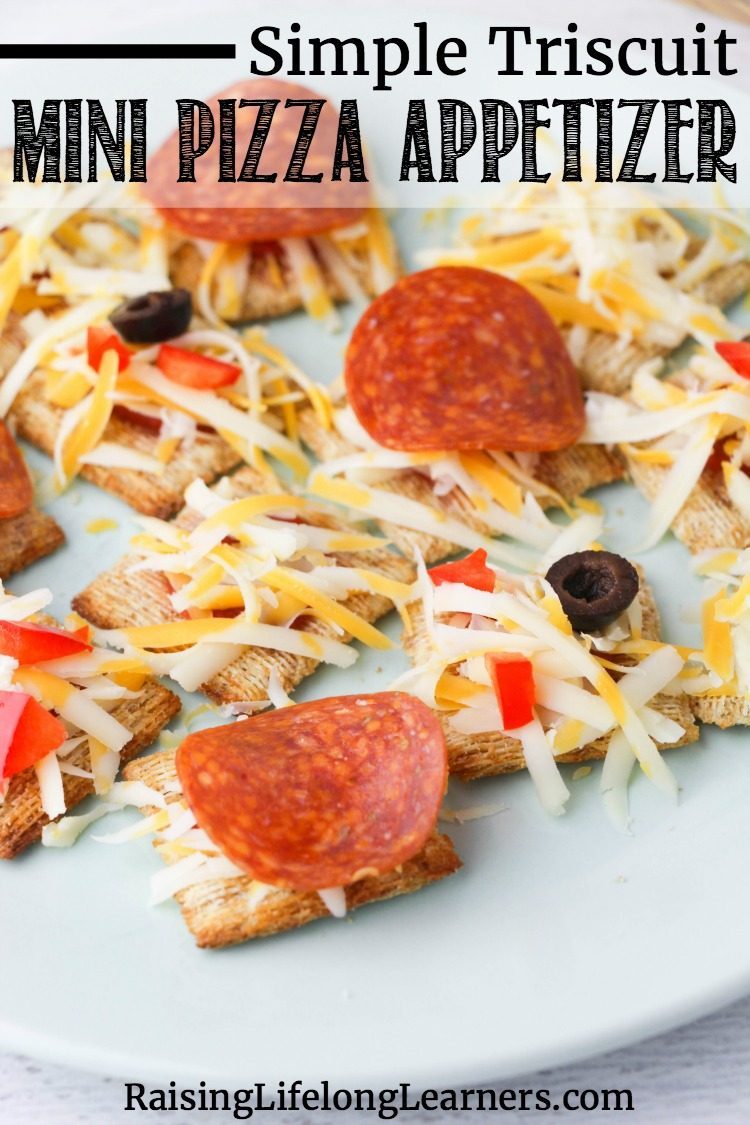 Ready to make some mini Triscuit pizza appetizers?
Mini Triscuit Pizza Appetizers
I grabbed our ingredients at a local store, but I've linked to them below so you can order from Amazon if you're a prime member, and get them without even leaving the house!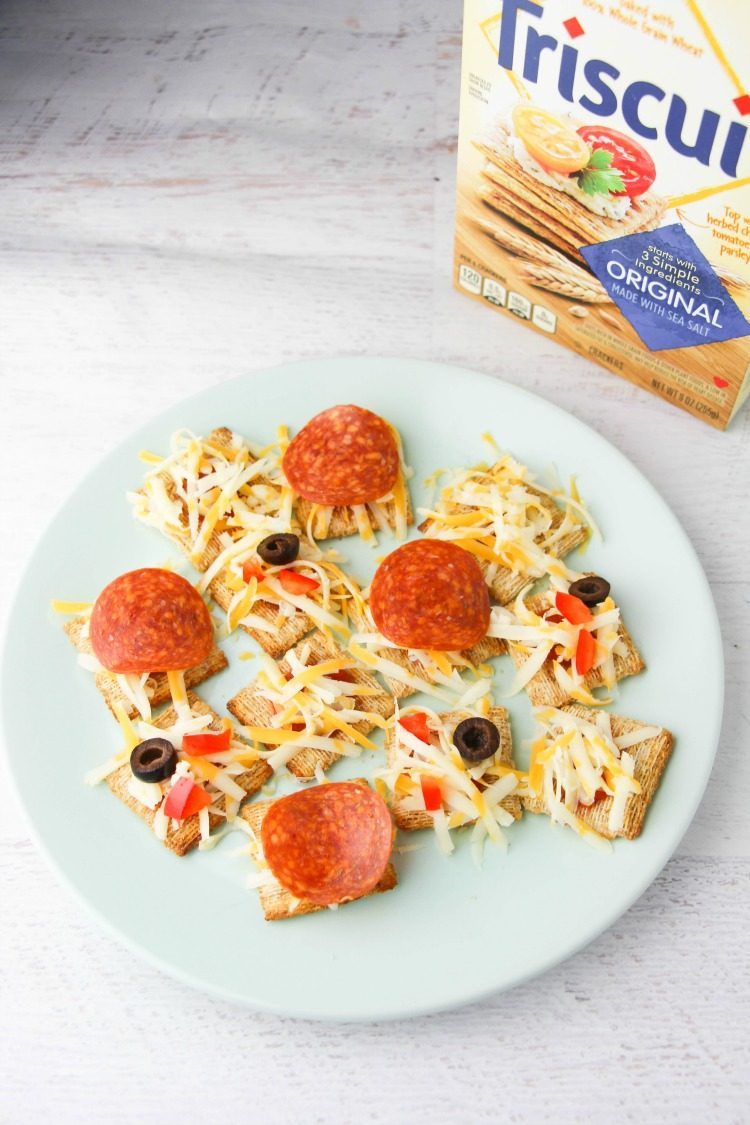 What You Need to Make Simple Triscuit Mini Pizza Appetizers
12 Triscuits
1 cup shredded cheese
1/2 cup tomato sauce
1 teaspoon hot sauce
Herbs of choices (salt and pepper included)
Pizza toppings of choice
 Triscuit Crackers (Original, 9-Ounce Box, Pack of 12) Hormel ORIGINAL PEPPERONI Slices 6oz (2 Pack) KRAFT CHEESE MOZZARELLA FINELY SHREDDED 8 OZ ZIPPER BAG PACK OF 3 Hunt's Tomato Sauce, 8 oz
&
How to Make Simple Triscuit Mini Pizza Appetizers
Mix the hot sauce and your desired herbs into your tomato sauce.
Spread your Triscuit crackers on a microwave-safe plate.
Place 1/2 teaspoon of the tomato sauce on each cracker, followed by a sprinkle of cheese.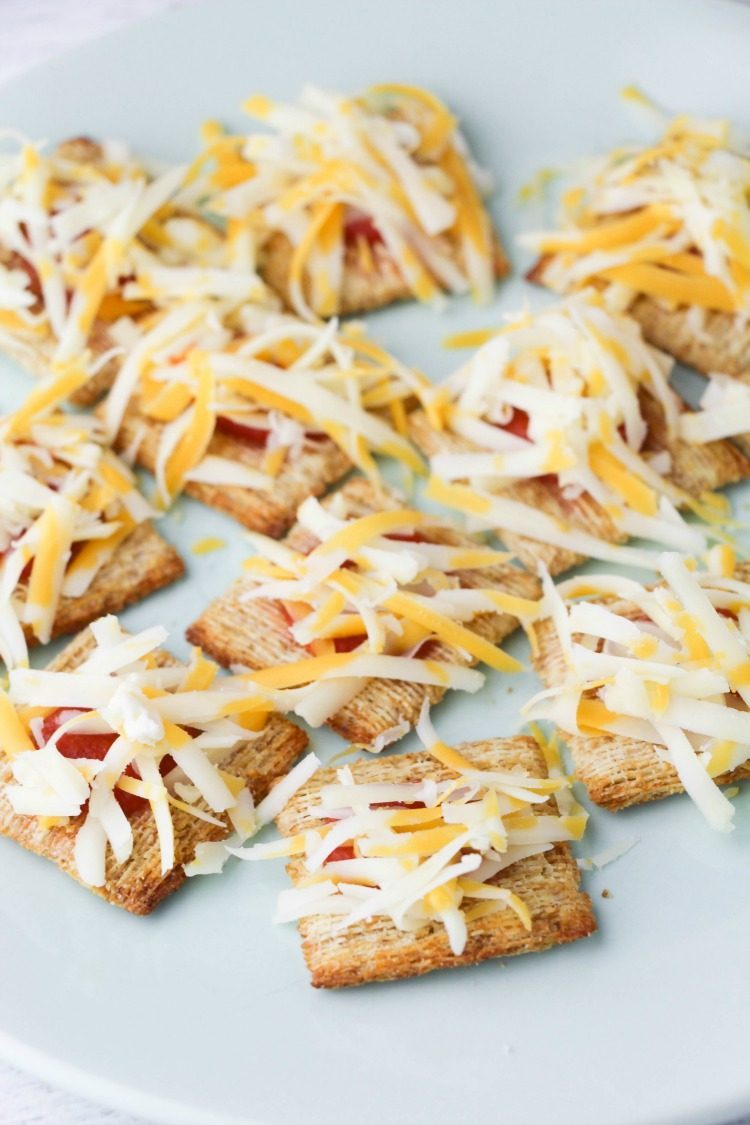 Top your Triscuits with your chosen pizza toppings and then heat for 20-30 seconds, until cheese has melted.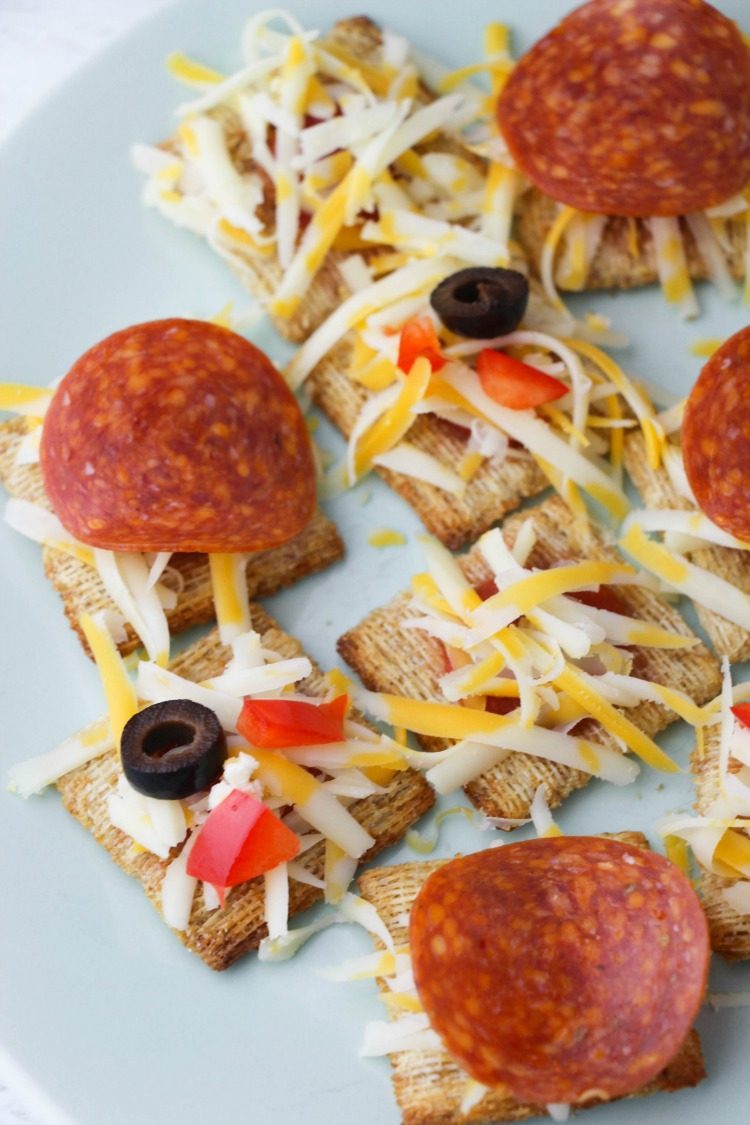 Isn't this such a simple appetizer? Your kids are going to love helping you make them, and they might even become your busy afternoon go-to snack. I know that my kids will love any snack I give them that has "pizza" in the name!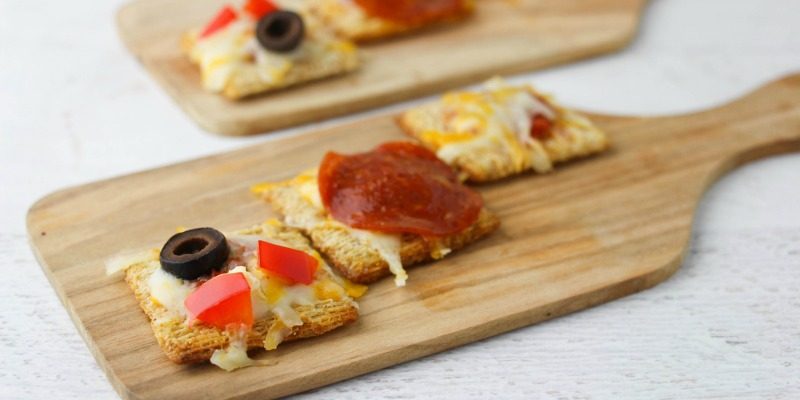 More kid-friendly recipes:
 Semi Homemade Banana Streusel Muffins Viking Bread Recipe 3 Ingredient Strawberry Dip Quick and Easy Cracker Coated Cheeseball
&