Nature Wreaths | Outdoor STEAM Activity
My kids love learning about nature. One of our favorite nature activities is to go outside during each season and observe what has changed from season to season. Botany is not as popular as it once was, but most kids absolutely love learning about the world around them outdoors. Outdoor play and exploration is one of the best ways to encourage kids to live an active life as they get older. After our nature walk, we took some of the surviving plants inside and made a cheery winter nature wreath!

Nature Wreaths: Outdoor STEAM Activity
Foster a love of outdoors and discovery with this nature wreath project.
You'll need just a few things for this project:
Notebook and pencil
Magnifying glass
Scissors or hedge clippers
Challenge your kids to find things that are living and thriving in the winter. What kinds of plants can keep growing during the winter?
Your kids might be surprised at the variety of plants still growing in the winter, even though it's freezing out! You might find living trees, bushes, grasses, and even living flowers if you look hard enough! Many plants even produce seeds and berries during the winter, which not only help keep the plant species alive, but also provide food for animals.
On your walk, have your kids collect plants, seeds, berries, and other plant matter to make into a wreath when you return home. Make sure you have permission to make any cuttings before you gather anything that hasn't already fallen on the ground. This activity is best in a forest or park. You don't want to steal plants from your neighbors!
When we got back home, we found an interesting evergreen and some berries that we thought would make the perfect winter wreath! The kids used string to help shape the wreath. The plants had a nice woodsy scent that smelled amazing, but made us sneeze!
Winter Plant Science Explained
Before you go on the nature walk, talk to your kids about how winter benefits plants. It looks like a lot of plants are dead in the winter, but in many cases, if plants don't have a season of winter and rest, they don't grow as strong. Snow acts as a fertilizer for many plants and helps keep the ground moisturized during the winter and helps insulate larger plants from the elements.
You can challenge your kids to find any number of items during your outing. Maybe they can search for berries, flowers, count how many species of plants are alive, or how many are dormant.
What other nature science facts can you share with your kids during this activity? Share your ideas with us!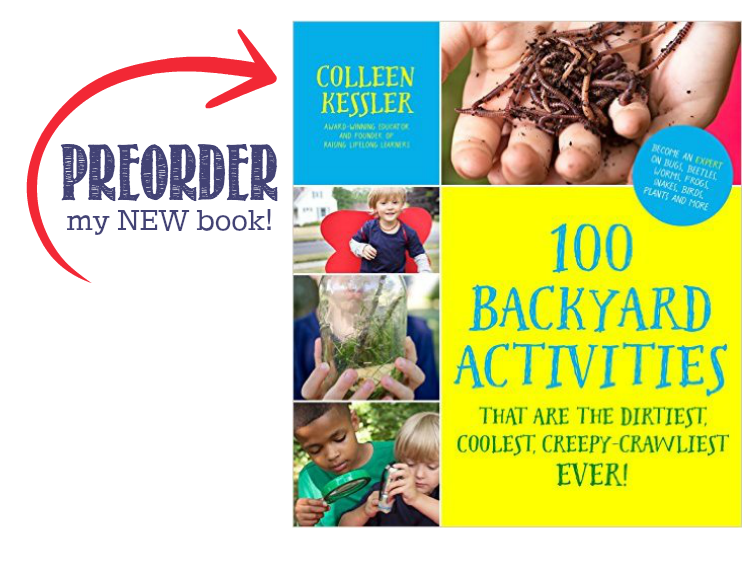 More fun science for kids:
&