Science doesn't always have to be complicated. In this simple kitchen science project, kids dissect a bean seed and investigate the parts of a bean seed to learn a little more about seed science and how plants grow from seeds. This easy kitchen science experiment is fast, easy, and the perfect simple activity to do right before planting your own spring garden.

Dissect a Bean Seed: Kitchen Science for Kids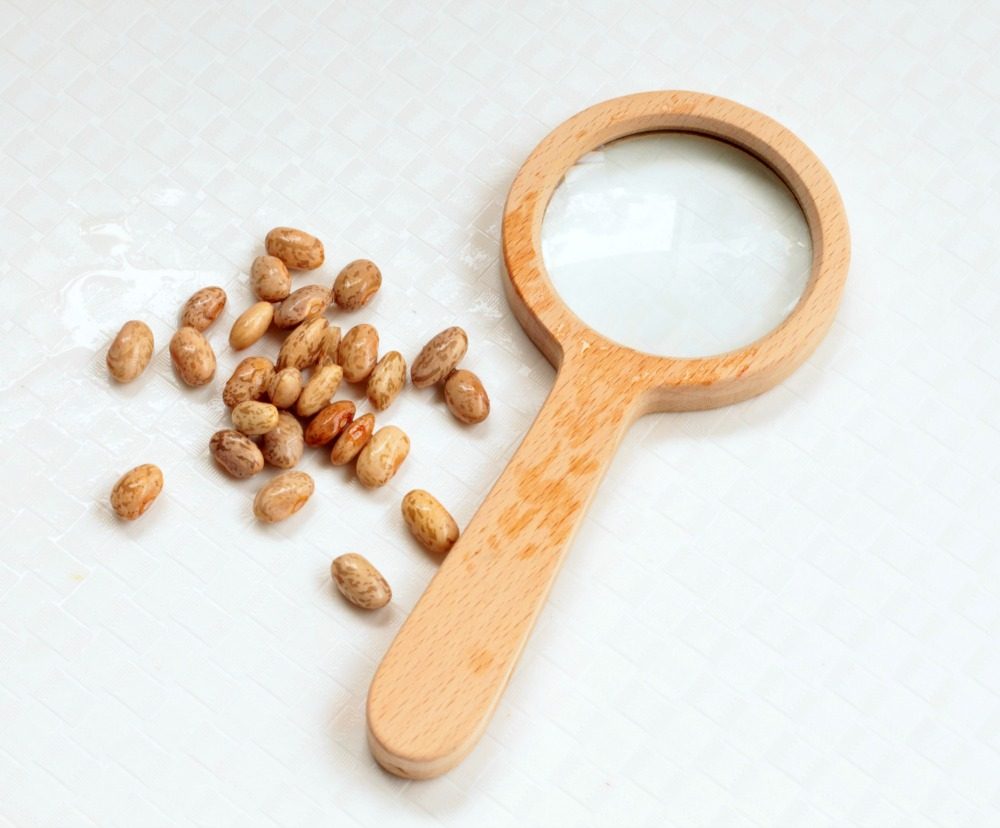 What you'll need to dissect a bean seed:
Large beans (we used pinto beans)
Plastic knife or butter knife
Small bowl
Soak your beans in water for about 12-24 hours before starting this activity. Softer beans are easier to break apart and view the parts of the bean.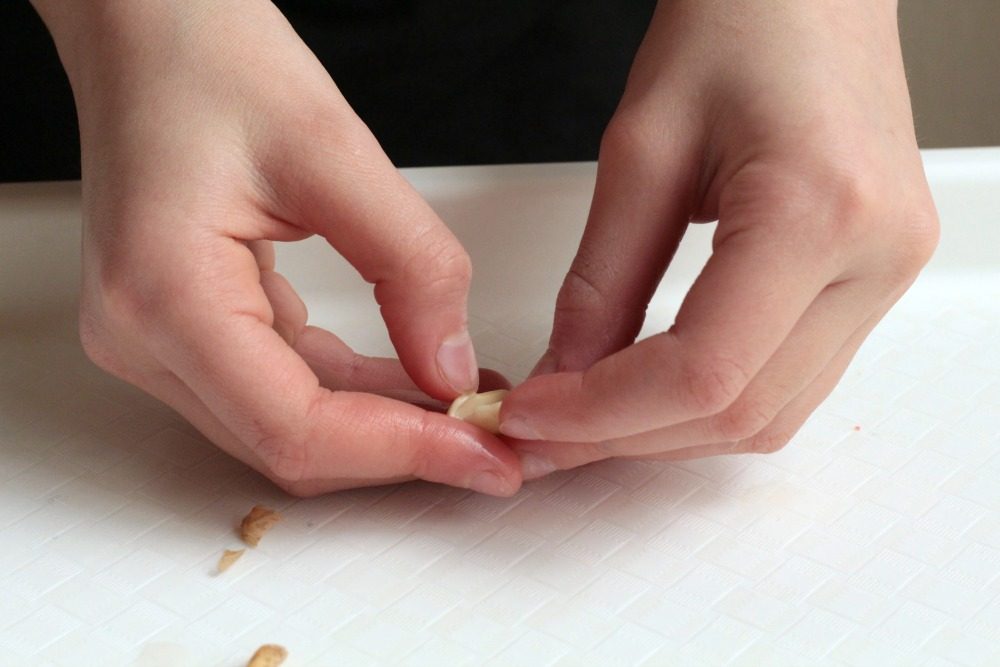 When the beans are softened, use a plastic knife or butter knife to separate the two halves of the bean.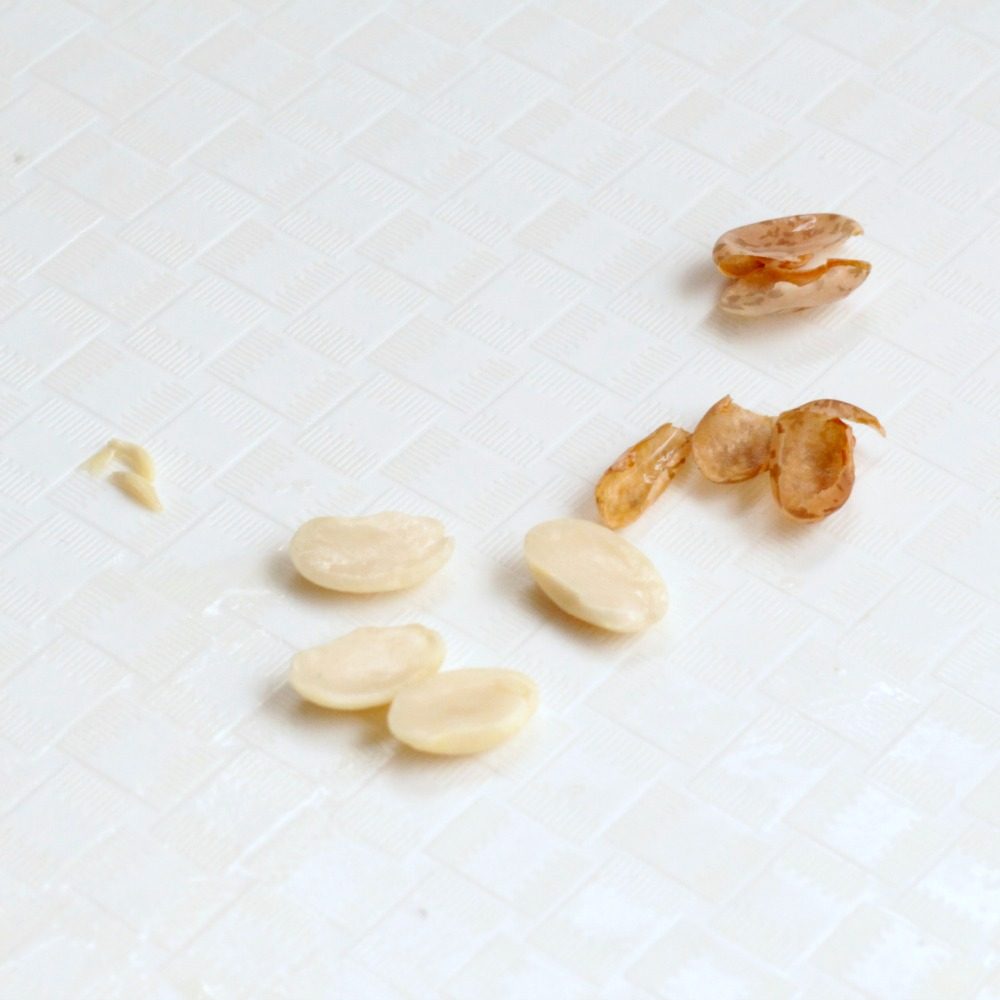 Explore the three parts of a bean seed with the kids. Each bean will have three distinct parts:
The shell
The embryo
The cotyledon
Use a magnifying glass to explore all the pieces of the beans up close.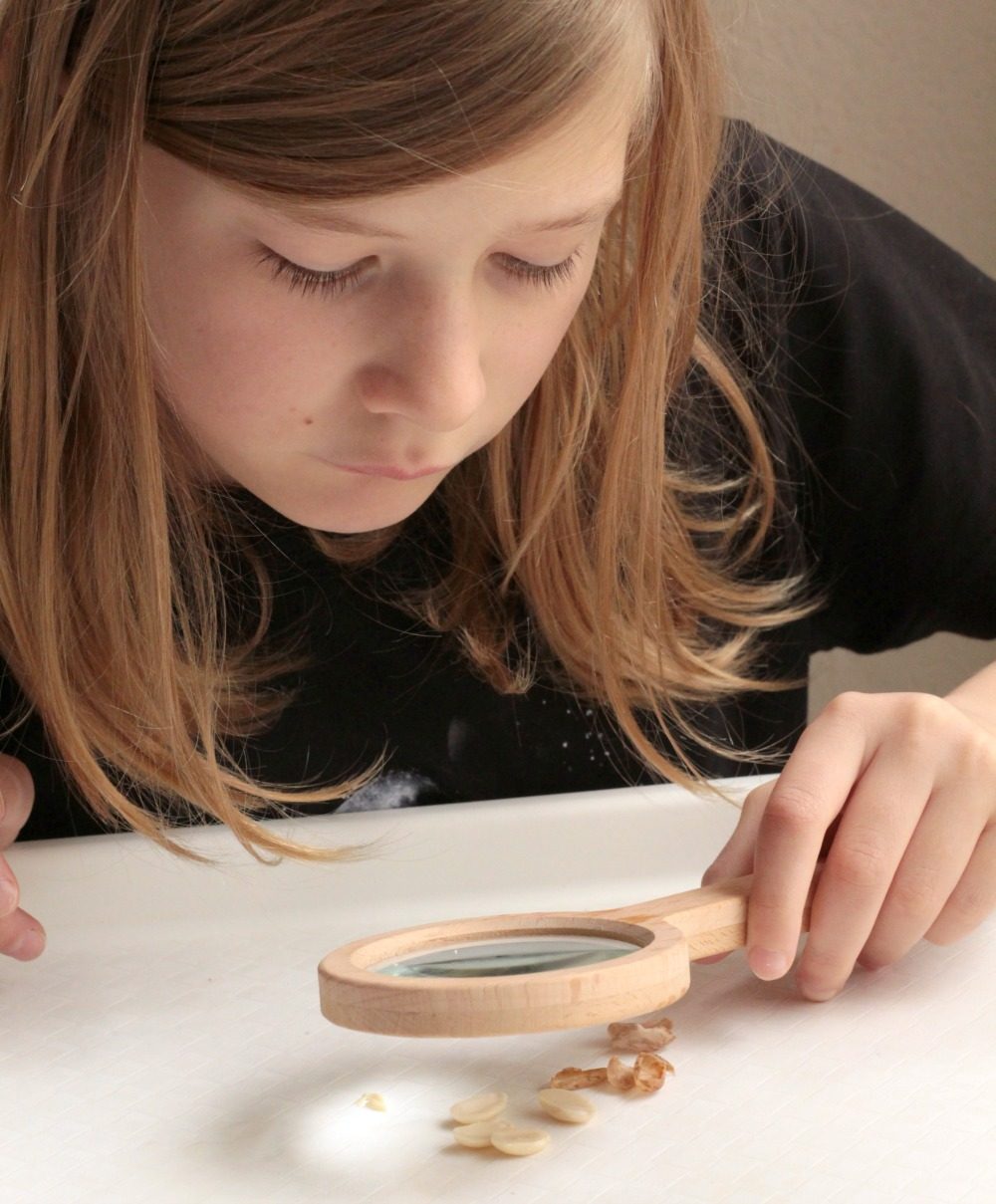 Expand on this activity by investigating other seeds. Do these seeds also contain the same parts? How do seeds compare to bulbs? Dissect some plant bulbs alongside the beans to determine if they use the same, or different, parts to grow.
Bean Seed Science Explained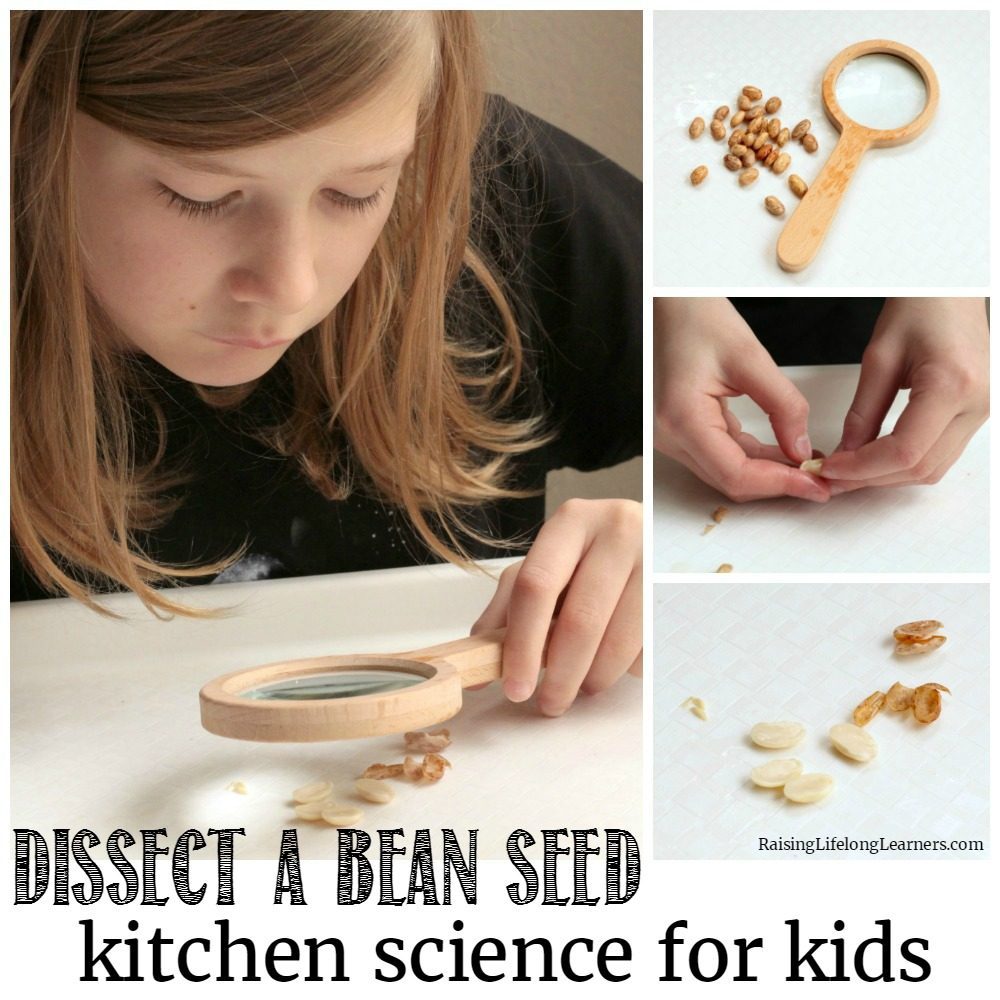 Beans, like all seeds, contain three specific parts.
The seed coat protects the seed and is the "shell" of the bean.
The embryo is the tiny little piece of bean that breaks apart from the rest. This is what grows into the first sprout after planting.
The cotyledon is the material that the seed uses to grow until it pulls nutrients from the sun, water, and soil after taking root and sprouting leaves.
Without any one of these parts of the seed, a seed won't grow.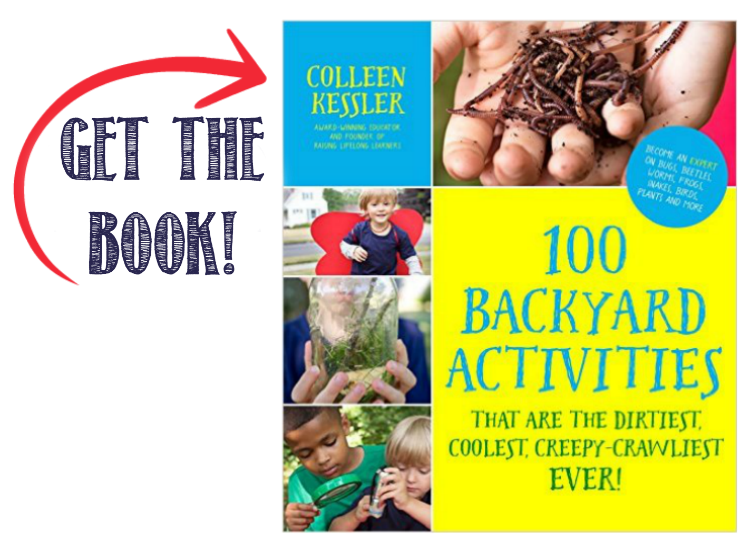 More fun science for kids: