Sometimes hanging out at home with Netflix is the only sensible thing you can do for yourself and your family in late winter. I mean, really… Isn't the time between Valentine's Day and the start of spring the toughest there is for a homeschool mom?
It is for me.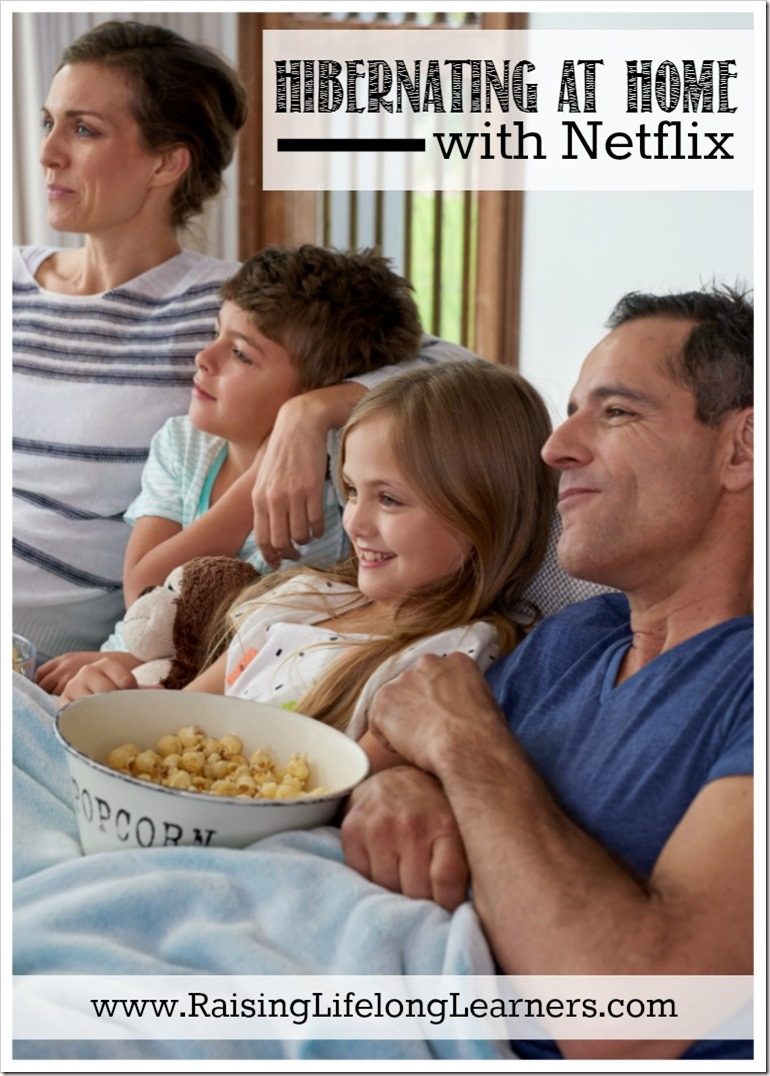 Especially this year.
I am overtired, getting ready to plan next year's homeschool, busily working on projects and a new book, and still trying to keep it all together and raise the best family possible.
And, of course, this is the time of the year – because the weather can't make up its mind and we have 60-degree weather one day and it's back into the low 30s with snow the next – when everyone gets sick. This is when I like to pull up some nature documentaries, stream some 80's cartoons for a bit of nostalgia, and just generally hibernate with family movie nights.
Are you doing some hibernating of your own during this time of the year?
Why don't you do what we're doing here? Today the kids and I declared it a movie and game day. We played some math and logic games, had popcorn and cereal for dinner (corn is a vegetable, right?), and watched the new Netflix original series Fuller House.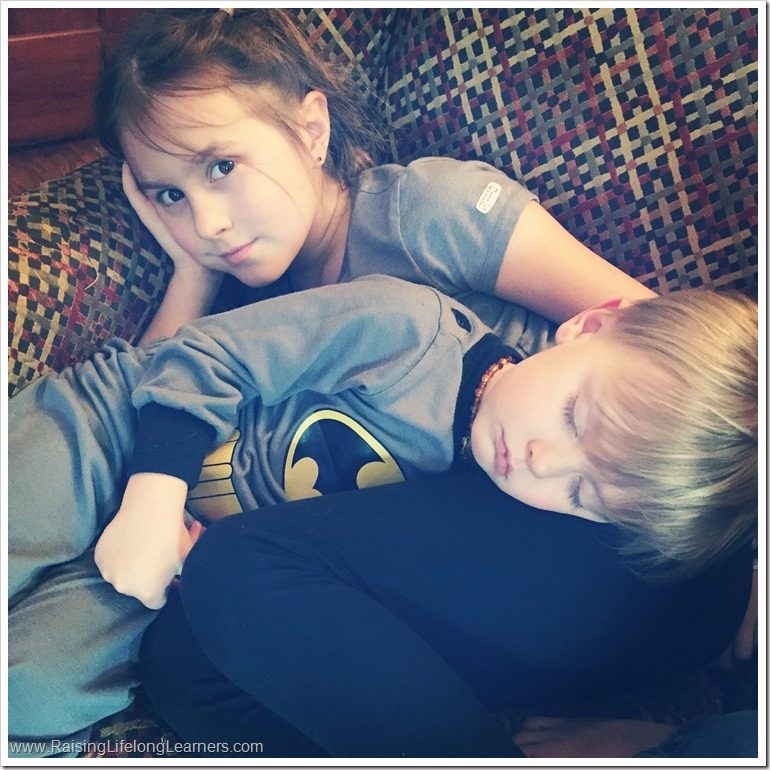 When we were at Castaway Bay recently, the kids saw an old episode of Reba on the TV in the ice cream shop and thought it was hilarious. And, because my kiddos question everything, we got into a conversation about old sitcoms. They've been watching DVDs of Taxi and streaming Frasier with my husband, and they're really enjoying the genre.
We watch a lot of educational shows around here – my 13 year old's newest favorite is Street Genius – but watching Fuller House with them brought me back to my childhood. It was fun.
And, my little gifted heart went pitter patter for the geeky brother Maxwell. My three year old keeps talking about the planets on Max's bedroom wall and now wants planets on his wall. See? Something for everyone…
If you're looking for some other fun family shows and movies to stream while you're waiting for spring, check the new shows out this month:
Have you watched Fuller House yet? What did you think of it? Let me know in the comments or share another family-friendly series that is perfect for end-of-winter hibernation. And take heart! Spring IS coming!
I'm a member of the Netflix Stream Team which means I get the chance to share the fun ways we use streaming video in our family and homeschool with you each month!