Homeschooling Gifted Kids on a Shoestring
Parenting a gifted child presents unique challenges – especially when it comes to meeting their asynchronous academic needs. When a kiddo is many ages at once, he needs curriculum at varying levels. They often don't even want traditional curriculum, either, so parents must find novel ways to meet their children's needs.
So how can parents do it without breaking the bank?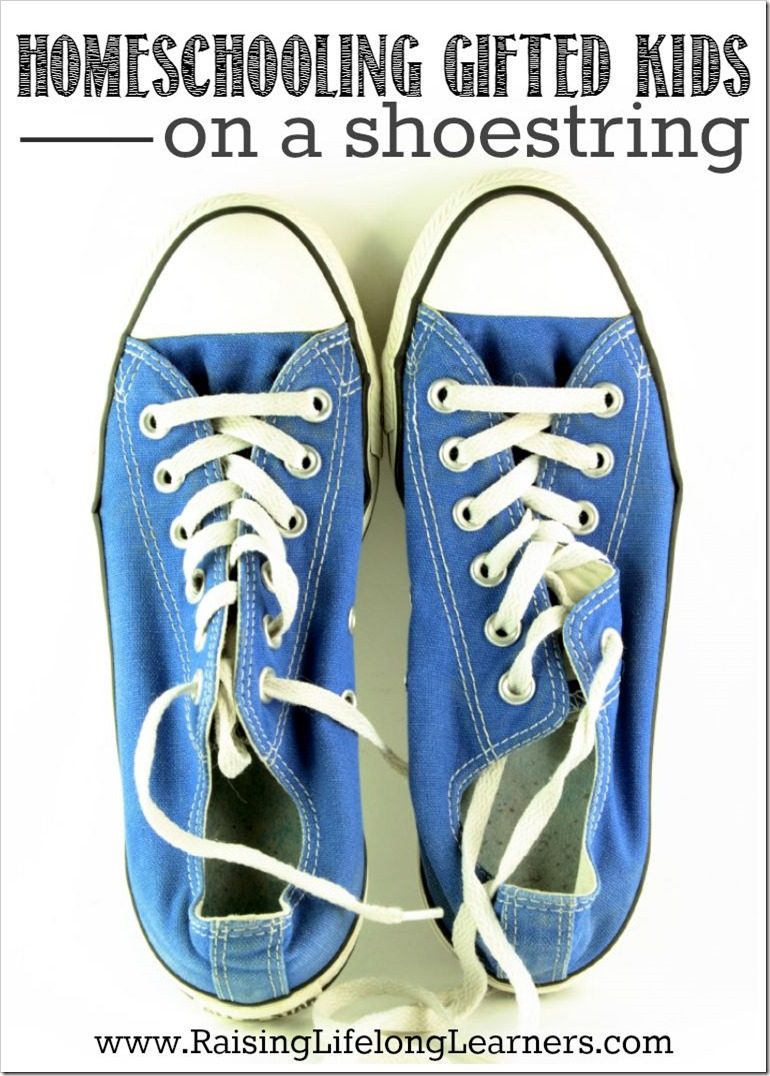 Busy families need to be smart about how they spend our money. Homeschooling inexpensively is possible, though, if you are intentional about where you spend your money.
Being Intentional About Homeschooling Inexpensively
When I'm planning my homeschool year, I like to think about my purchasing needs first. For 7th grade this year, my son began VideoText Algebra – a phenomenal program that we'll use with all four kids. But, I knew that I needed to spend several hundred dollars on it this year. I needed to be more creative with my other purchases. He has additional needs and I have three other children. It's important to be savvy about spending.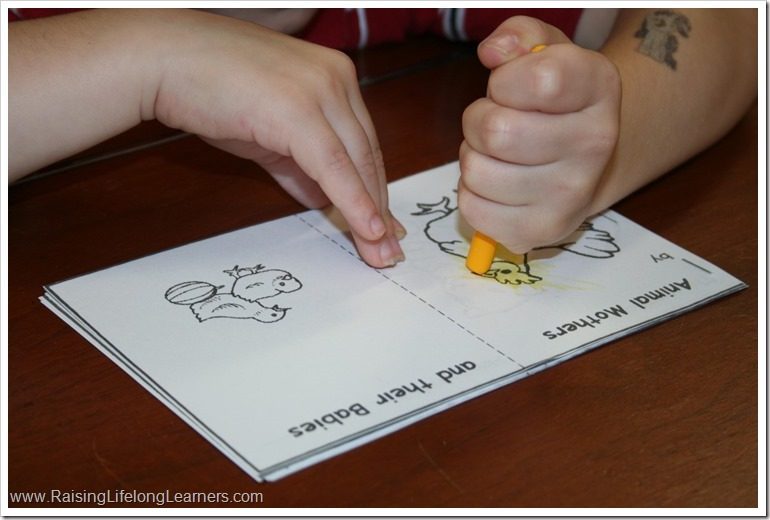 So, how do I do it? How is it possible to frugally homeschool more than one child, especially when several (or even one of them) are insatiable learners. They're always seeking more.
And we all know that when a gifted kid's mind is not engaged in something appealing to them, they can disrupt the whole day.
Try these ideas:
Hit the Library
Homeschoolers everywhere will tell you to use your library as much as you can. Parents of gifted children will tell you that they wouldn't be able to keep their kiddos in materials without the help of the library.
Your library has almost everything you need to homeschool your gifted kids well and for cheap. Do you have a middle schooler that loves the middle ages? Head to the library and grab some novels set during the middle ages, nonfiction books about religion, politics, and food from the time period, and then find a great DVD documentary to supplement that. Grab some inexpensive printables from Notebooking Pages about the middle ages, and you have the makings of a fabulous unit study for a few dollars.
Use Gift Giving Occasions
My kids love games and books. They adore toys that make them imagine, create, and think. Those same types of products make great supplements to their education. Some of my kids favorite gifts (that they don't even realize are teaching them great things) are:
While these gifts are super fun, they teach fabulous skills and lessons. My kids play and learn – easy and effective homeschooling. And… before you think that these are not necessarily inexpensive ideas, when you give them as gifts you've met two needs – birthday fun AND an electronics unit.
Take to the Road
Field trips can be inexpensive, and super powerful. There are so many wonderful and historic places near just about every city. Find those hidden gems in your area. Visit them, read up about the history of the location, watch documentaries about people that have lived there.
Ask family and friends to give your children memberships or tickets to events and museums for holidays instead of toys. One of our family's best purchases every year is the membership to the Great Lakes Science Center. We can visit the exhibits, and watch every new iMax movie that comes out.
Think Outside the Box
Really, the best way to approach homeschooling inexpensively when you have gifted children is to think differently about education. Your children do not need to be tied down to a single curriculum. Follow their lead and realize that learning is everywhere.
Be flexible when you're homeschooling gifted children. You can do this. Find ways to make homeschooling fun and creative. You can do this.
What are some of your ideas for homeschooling gifted children inexpensively? I'd LOVE to hear them – leave a comment and I'll add some of your ideas to the post.
For more information on parenting gifted kids, check out:
You can find more ideas for homeschooling on a shoestring by checking out the other blogs participating in this month's GHF Hop.