It's no secret that we love Netflix – ditching cable television all those years ago in favor of streaming video subscriptions was one of the best decisions we ever made. We get to use great documentaries and shows in our homeschool, have fun family nights, and my husband and I can enjoy throwbacks to our youth.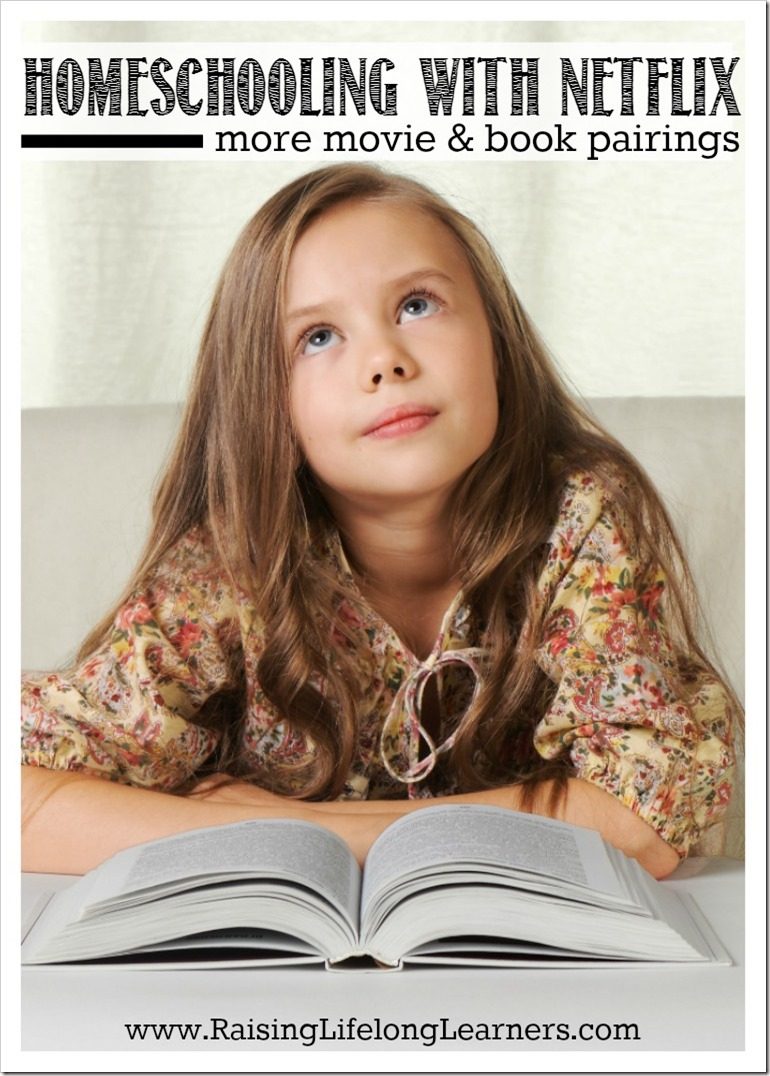 As we kick off a new year, the kids and I are planning to read a lot and go on lots of local adventures together. Lately, we've loved checking out fabulous adaptations of great books that we've read or want to read. Last year I shared some great book and movie pairings to help you teach language arts to your homeschoolers.
Today, I'm sharing more great movie and book pairings with you, along with a free printable Venn diagram so you can have your kiddo keep track of the similarities and differences between the book and the movie. Venn diagrams – and any kind of comparison/contrast exercises – are great for developing critical thinking and observation skills in kids.
If you'd like a copy of the Venn diagram printable, simply click on the thumbnail and download it to print or save to your computer.
Movie Adaptations of Contemporary Books
Movie Adaptions of Classic Books
Do you have any favorites that I missed? If so, share them in the comments and I'll them to the post. Don't forget to grab your copy of the Venn diagram. It will make a great addition to your kids' language arts portfolios.
I'm a member of the Netflix Stream Team which means that I get to share the fun ways we using streaming video in our family and homeschool.
Colleen is an explorer, tinkerer, educator, writer, creator, and a passionate advocate for the needs of gifted and twice-exceptional children. She has a B.S. in elementary education, a M.Ed. in gifted studies, is a sought-after national speaker and educational consultant, and is the founder of the popular blog and podcast Raising Lifelong Learners, as well as Raising Poppies, a community of support for parents of gifted children. She lives in northeast Ohio with her four bright and quirky kiddos, patient husband, and ever-changing collection of small reptiles, mammals, and insects.
Latest posts by Colleen Kessler