Books to Inspire Kindness and Thankfulness
I like to spend time with my kids focusing on extending gratitude and acts of kindness throughout the whole year and now is the perfect time to plant some fresh seeds. These are amazing books to inspire kindness and thankfulness!
Teaching kids the importance of kindness and gratitude starts young. If we plant these seeds now, they'll grow up to be valuable members of society.
All of these books give kids the opportunity to learn how to be kind. From stories that teach about small acts of kindness to the importance of being a friend. I know that these books will soon become some of your new favorite books to read again and again.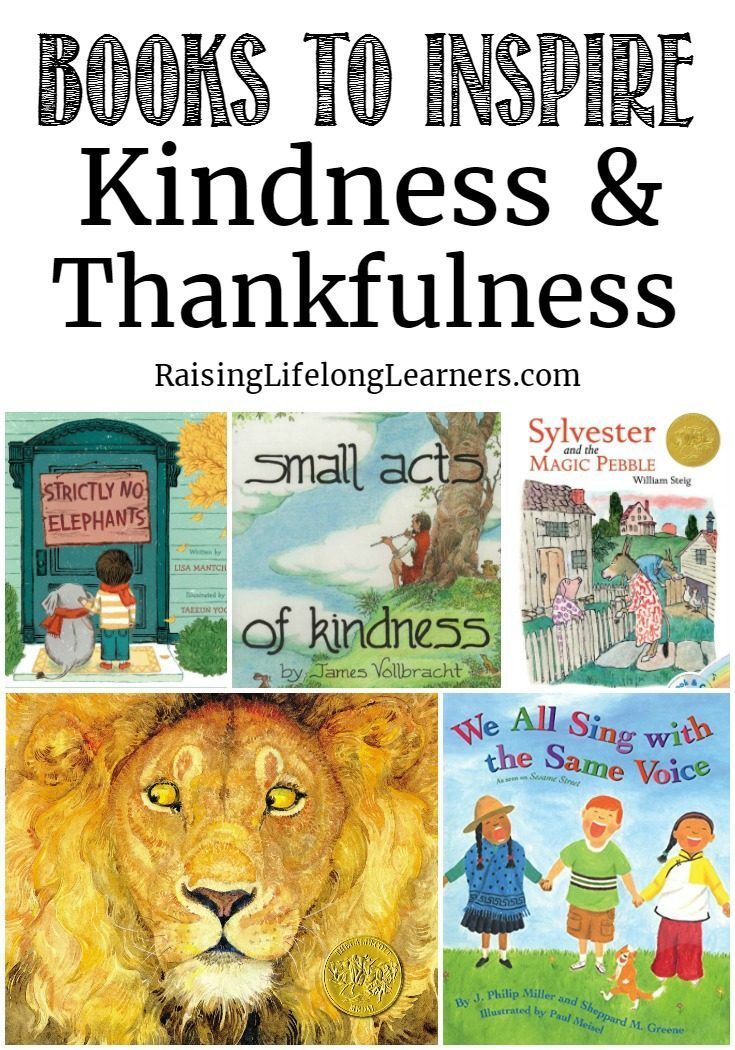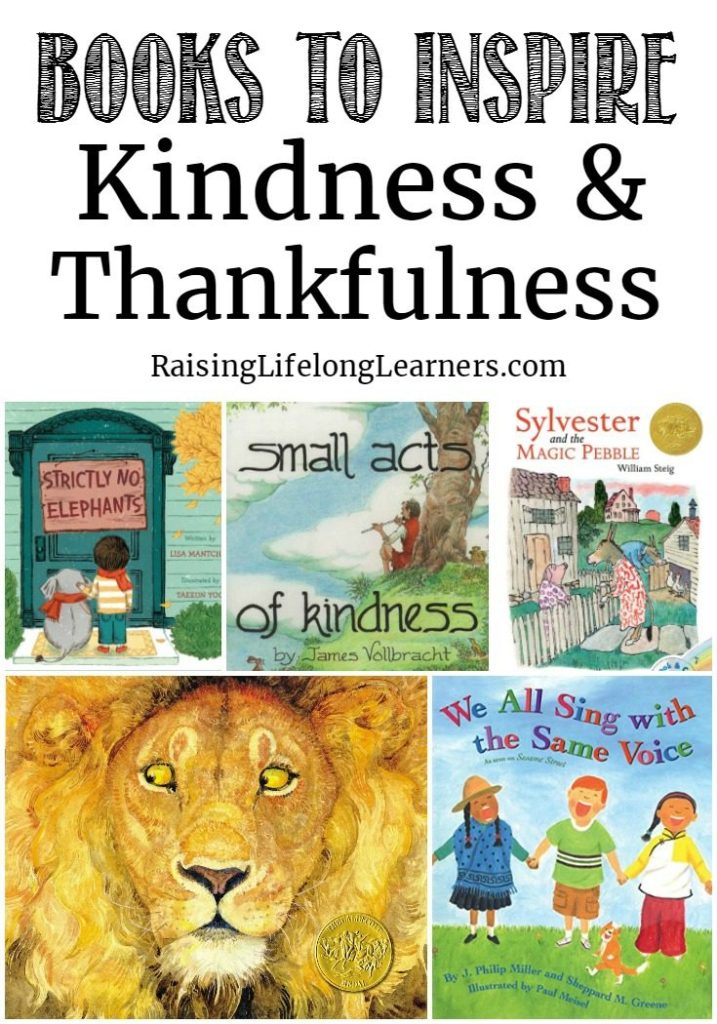 Books to Inspire Kindness and Thankfulness
How Full is Your Bucket: This book teaches kids how good it feels to help someone else. You can use the fill your bucket strategy throughout the day to help lead your kids onto a positive path.
Strictly No Elephants: Kids learn how to include everyone, even if they are left out.
The Kindness Kids: The perfect book to teach kids of all ages about how to be kind to one another.
Thankful: Teach the kids the importance of being grateful through everyday people and events.
Did I Ever Tell You How Lucky You Are?: The perfect book to show kids how to turn a bad attitude upside down.
&
There is a Flower at the Tip of my Nose Smelling Me: Take a look at the world through different perspectives.
Sylvester and the Magic Pebble: A story about a donkey who learns how to be grateful for his parents.
All the World: Learn just how important everything in the world is from seashells to the sunset.
The Magic Fish: This is a great tale about greed and how important it is to be grateful for what we have.
Small Acts of Kindness: Even small gestures can turn into big opportunities of kindness.
&
Ordinary Mary's Extraordinary Deed: This is a great story about an ordinary girl who turns a simple task into an extraordinary act of kindness.
We All Sing With the Same Voice: A great story that focuses on the fact that no matter where we live, everyone has one thing in common, their hearts.
Those Shoes: An incredible story that focuses on the importance of giving.
The Invisible Boy: A quiet boy seems to be left out often, but when a new student arrives at school, he shows the whole class that just a small act of kindness can help include everyone.
Amos & Boris: An unlikely friendship between a mouse and a whale becomes the whale's saving grace.
&
Enemy Pie: This book highlights the importance of friendship.
Rude Cakes: A perfect tale about manners and bullying.
The Lion & The Mouse: When a lion decides not to eat a mouse, he discovers that his act of kindness saves his life.
The Nice Book: An adorable story that reminds of us of the importance of playing nice.
Tough Guys Have Feelings Too: In this book, kids get an inside look at how everyone has feelings…. even ninjas and superheroes.
The Monster Who Lost His Mean: Even when everyone thinks you are mean, what really matters is how you treat others.
&
The stories these books tell will teach little ones just how important it is to be kind. They also show kids that it does not take an extraordinary amount of effort to be nice. Do you know of any books that inspire kindness and thankfulness? Share your favorites with me in the comments.
Looking for ways to encourage kindness in your kids? Check these out:
&