What Makes the Best Umbrella STEM Challenge
STEM activities are a lot of fun and educational, but the best kind of STEM activities are open-ended, allowing children to think for themselves. In this umbrella STEM challenge, kids are challenged to make an umbrella from household supplies. They must follow all elements of a real design process, including brainstorming, blueprints, prototypes, tweaking, and testing their designs.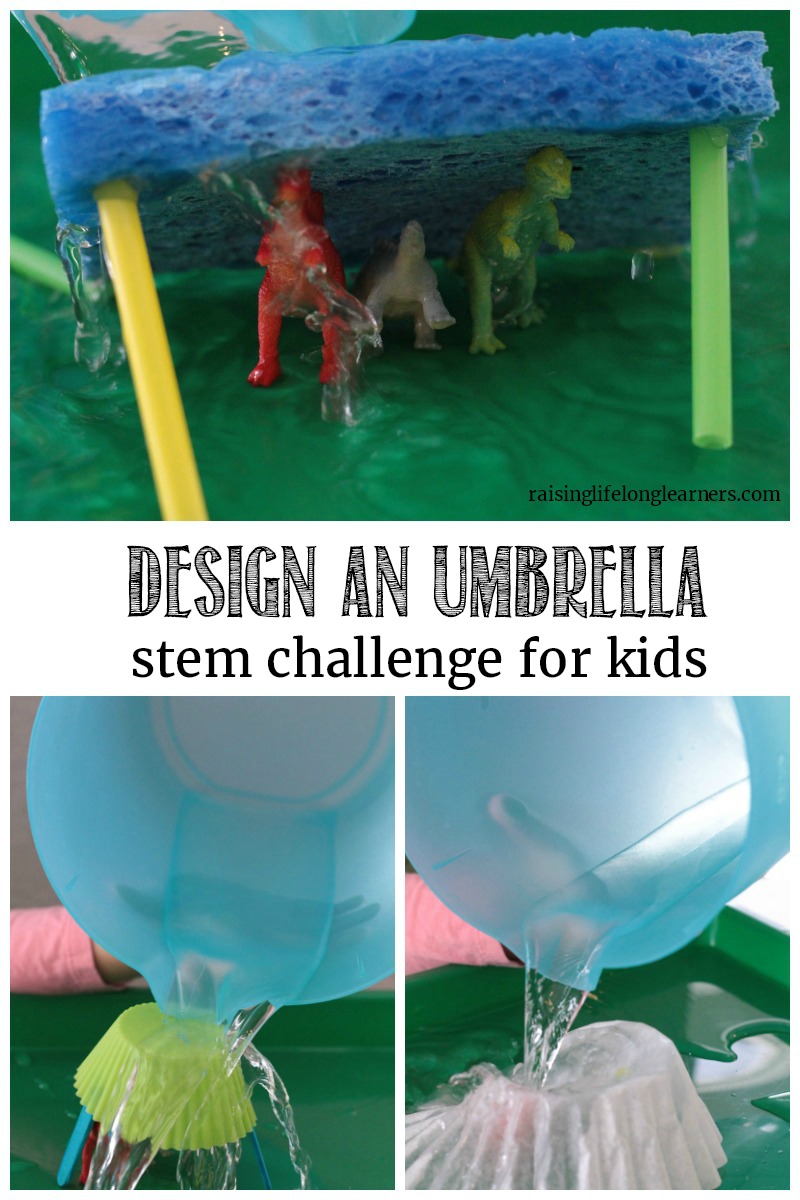 What Makes the Best Umbrella STEM Challenge
Can your kids make the classic umbrella better? Maybe there is a new design we should all be using!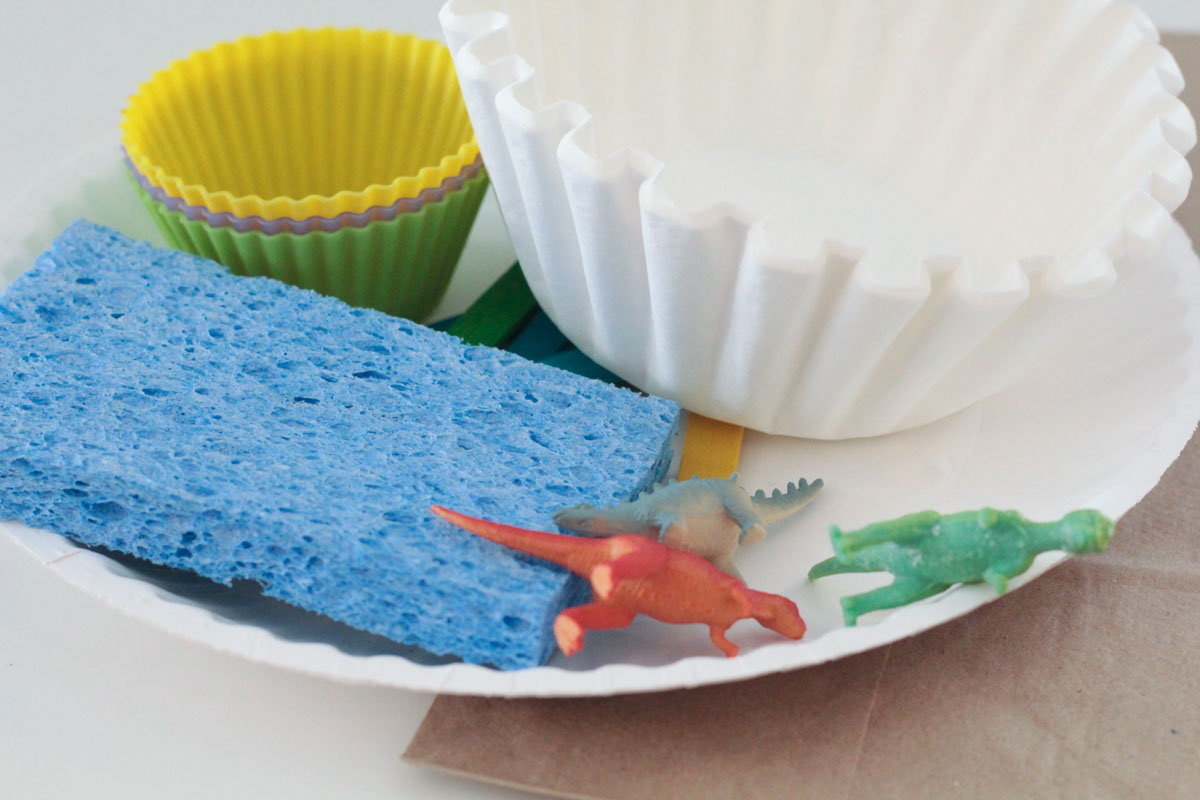 You'll need a few supplies for this activity:
Household materials (sponges, popsicle sticks, coffee filters, paper plates, etc)
Small toys (we used dinosaurs)
Play tray
Glue, tape, string, etc
Scissors
Ask your kids if they think they can make a working umbrella using the supplies you've given them.
Let the kids come up with their designs and sketch out some blueprints before proceeding.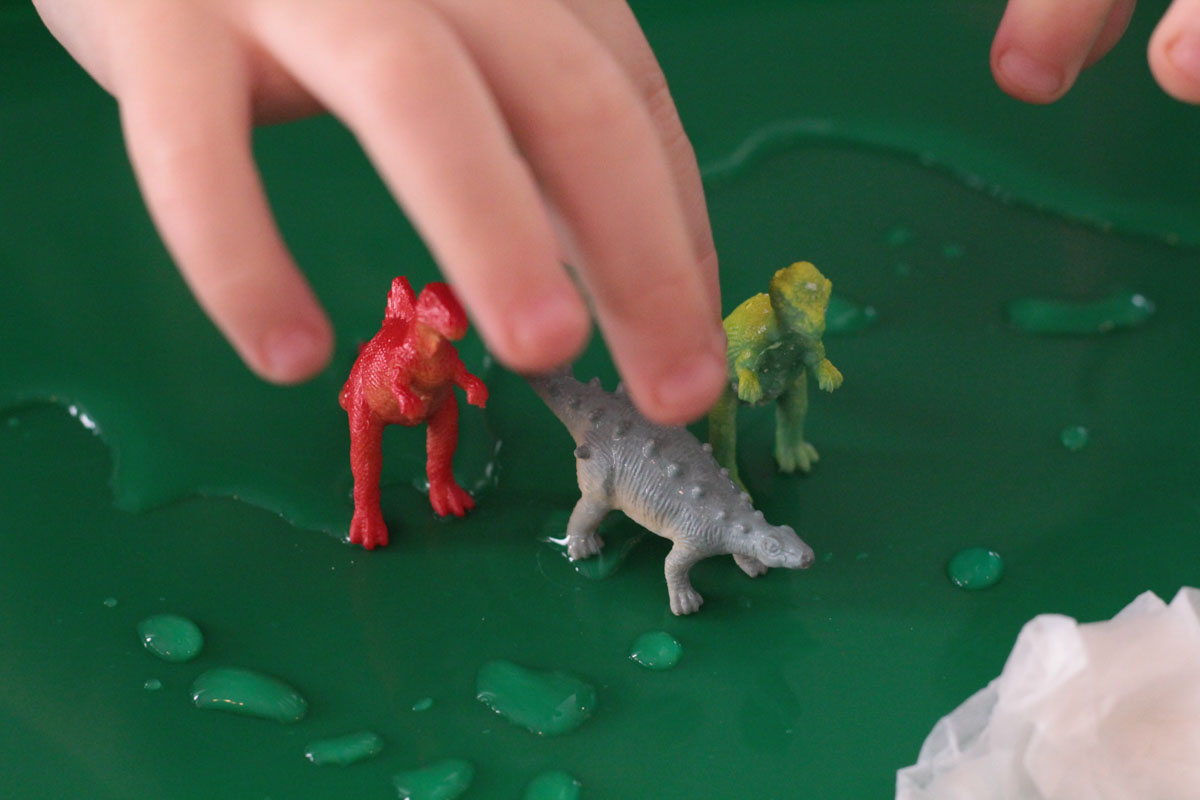 Next, let the kids build their prototype. The goal is to keep their toys dry.
Test the designs by placing the umbrella over the toys and gently sprinkling water onto them (a watering can works well for this)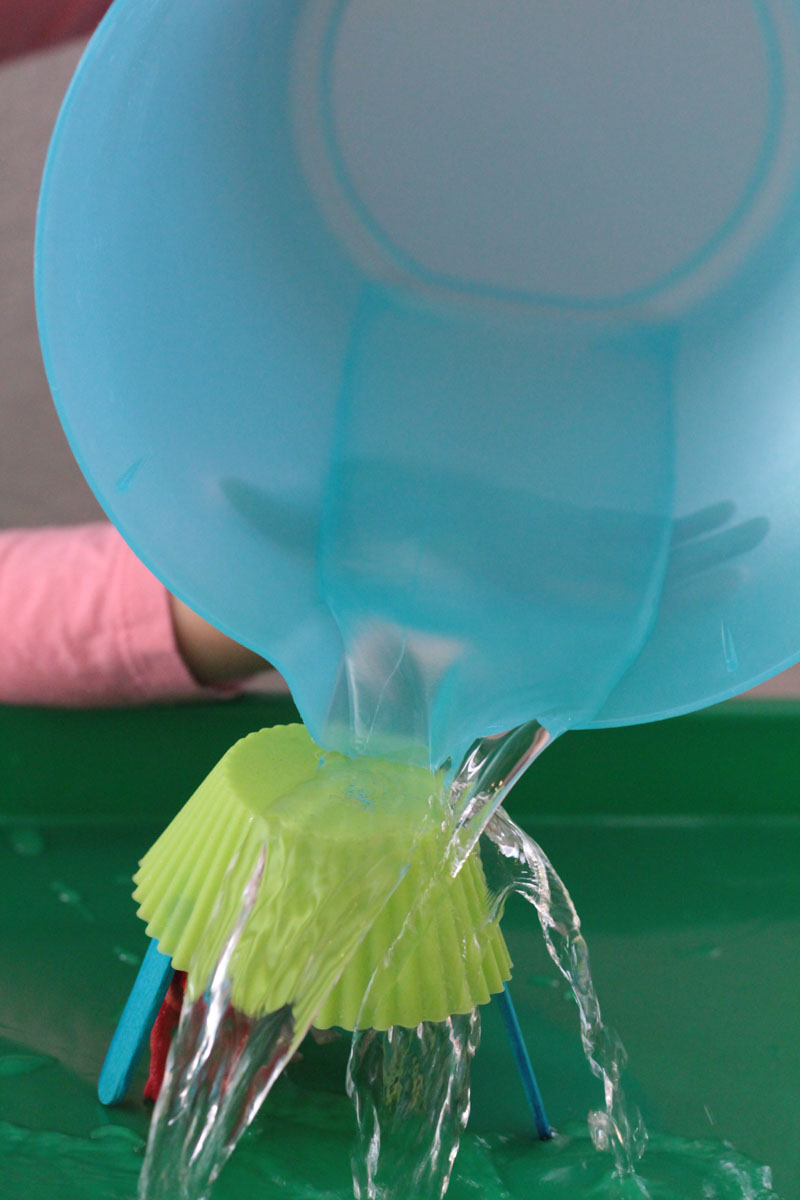 Did the toys stay dry?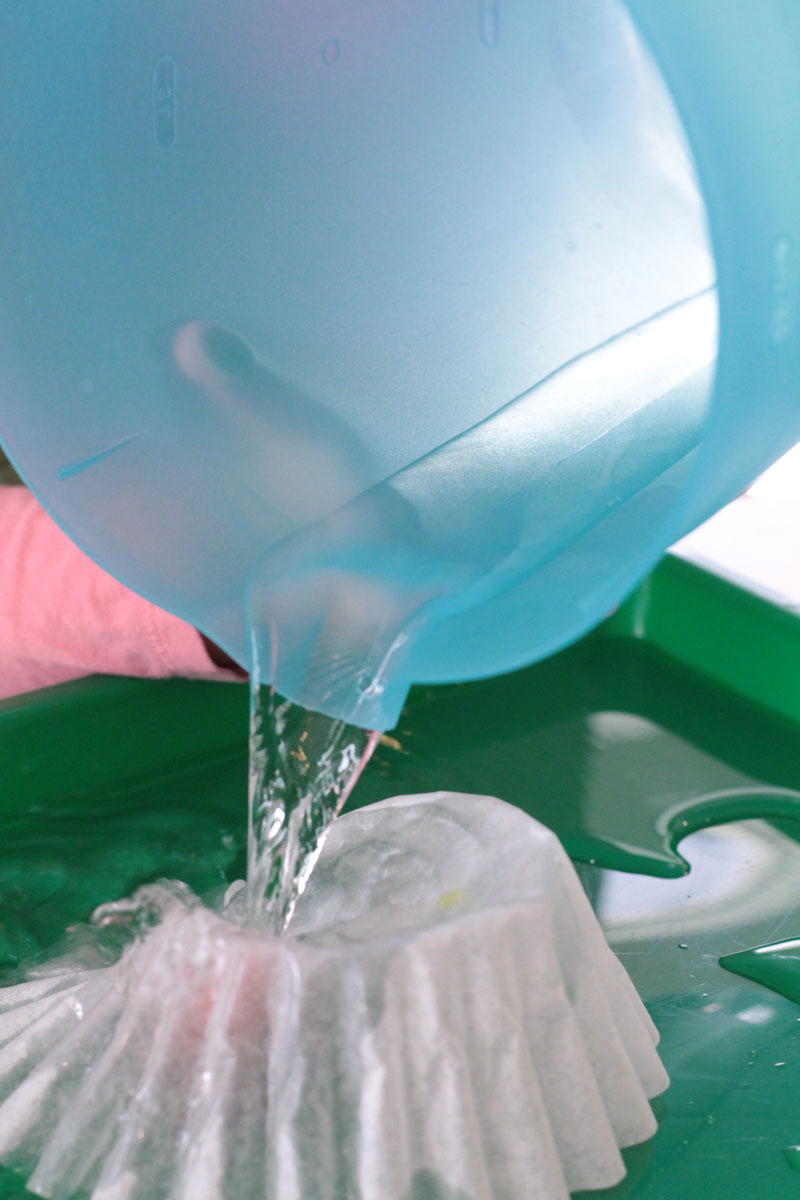 What designs worked best? What designs were not as good? What were the best parts and worst parts of each design? How could the kids improve on them in the future?
What Makes the Best Umbrella STEM Challenge Explained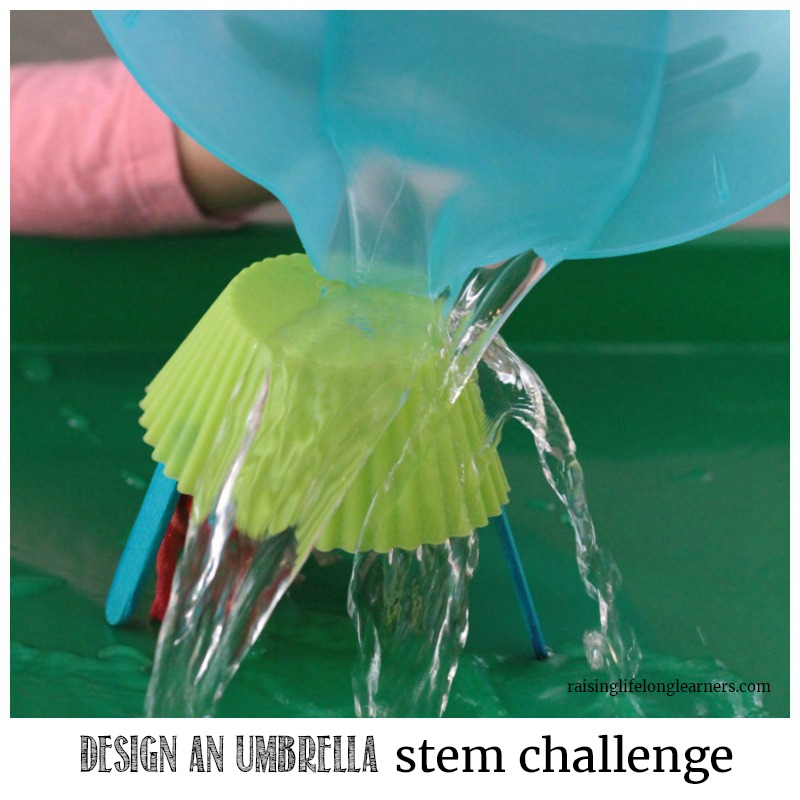 In an open-ended STEM challenge, kids don't have the "right" answer. It's all about them accessing their creativity and knowledge to come up with a new solution for a problem. In this case, it's how to make a better umbrella using household supplies. Kids will have to think about what an umbrella needs to do and how they can use the materials they have on hand to keep dry during a rainstorm.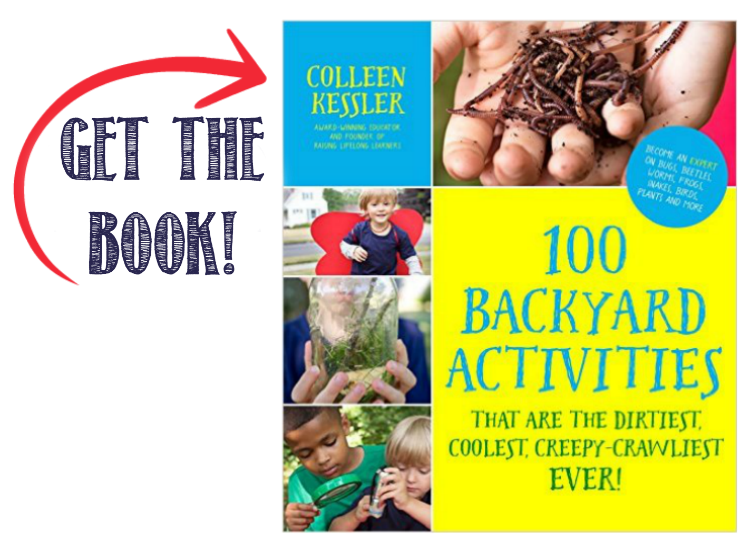 More fun science for kids: