Does the color of water affect its temperature? This simple science experiment is a fun way to learn a little more about the light spectrum. We experience light every day but we don't often think about why we see certain colors or how these colors might affect the temperature of a liquid.
In this simple experiment, kids will learn a little more about light reflection and absorption and how colors relate to thermal energy.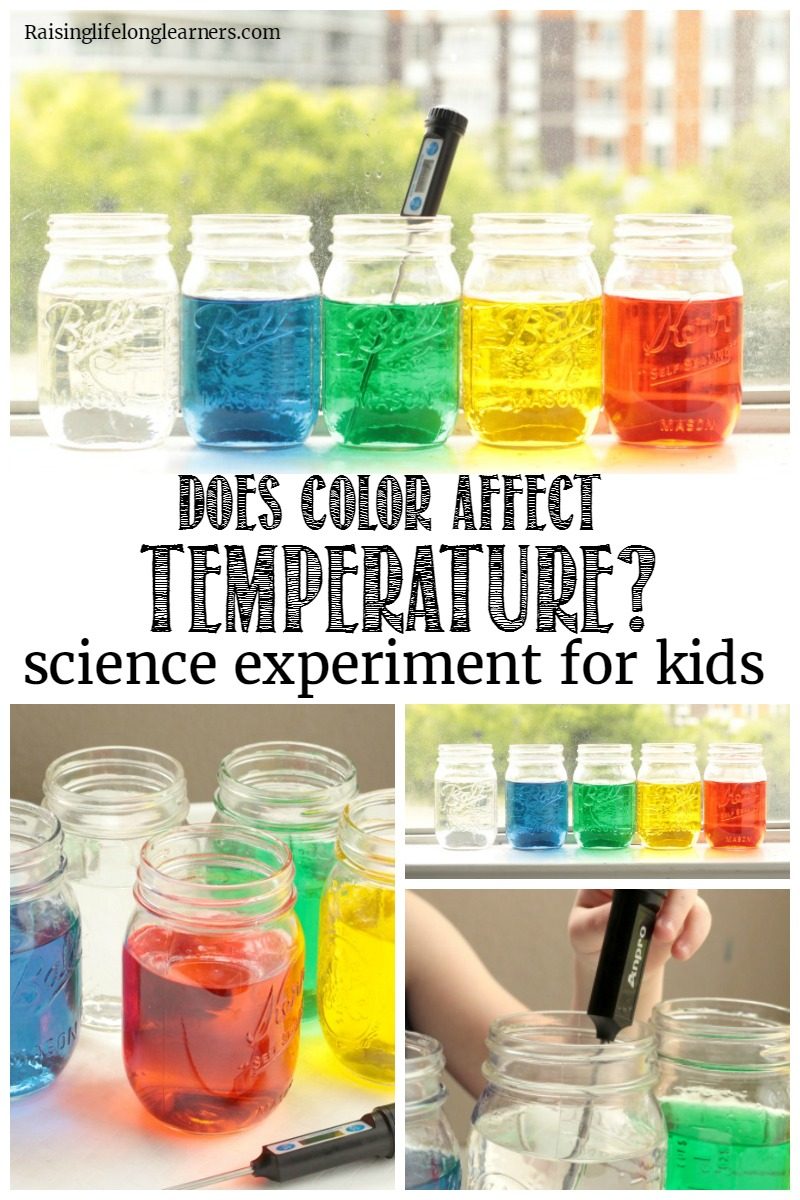 Does the Color of Water Affect Its Temperature? | Science for Kids
Learn about the light spectrum and the various heat absorption levels of different colored liquids in this fun science experiment!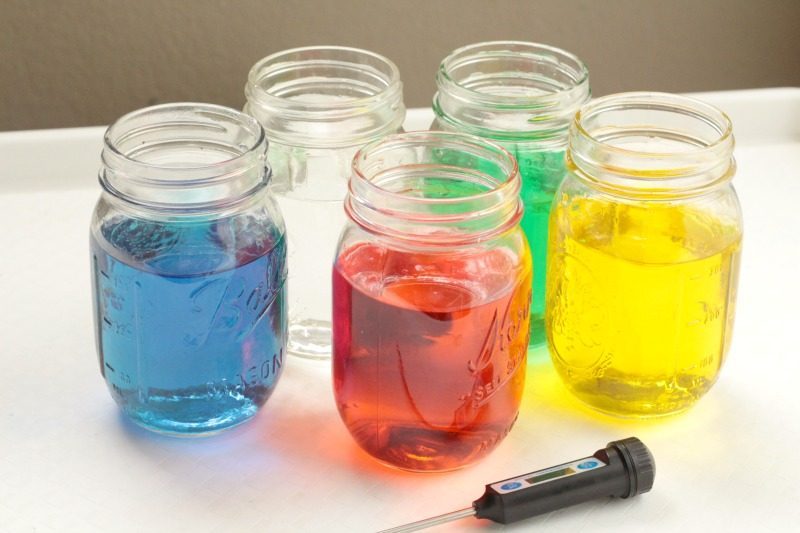 You'll need just a few things for this project:
Food coloring
Science journal
5 jars
Fill each jar with the same amount of water. We used two cups.
Add two drops of food coloring to each jar, leaving one clear as a control group. We used the four basic colors, red, yellow, blue, and green.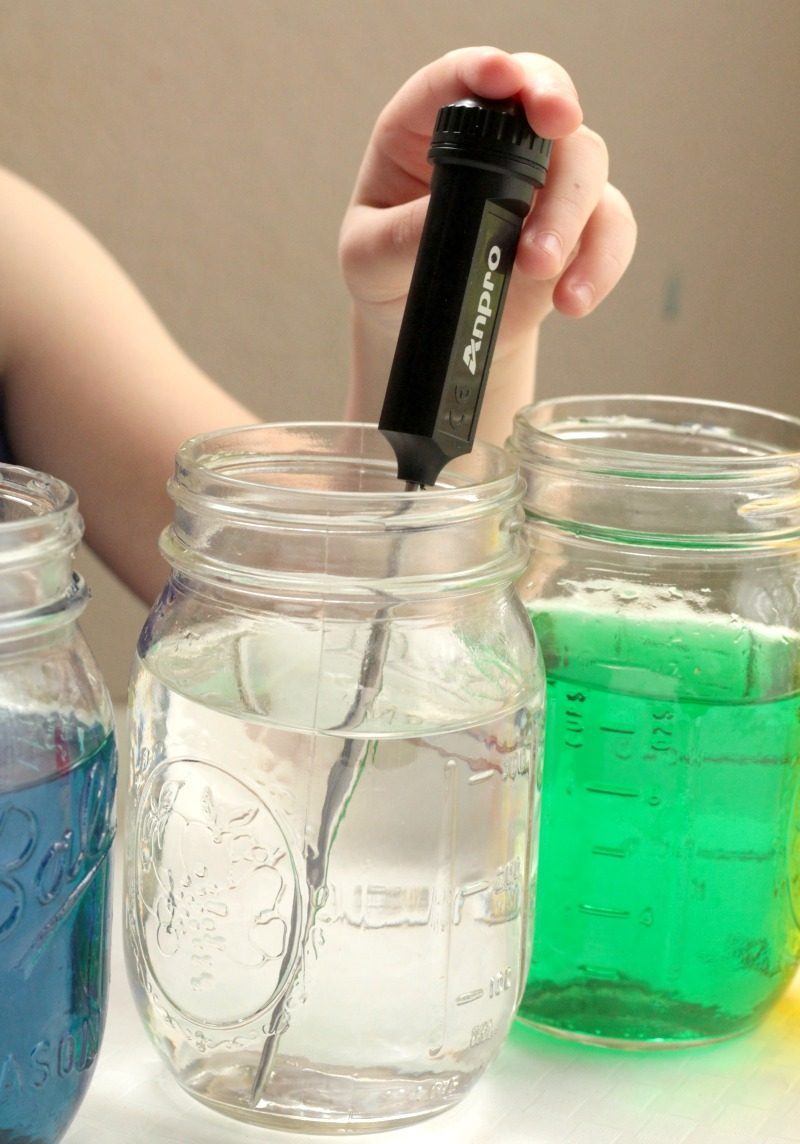 Test the temperature of each jar and write it down in your science journal. Our baseline temperature was 73 degrees for each jar.
Ask the kids to make a hypothesis about what colors will increase or decrease in temperature after exposure to heat. My kids thought blue would be the coldest, and red the hottest.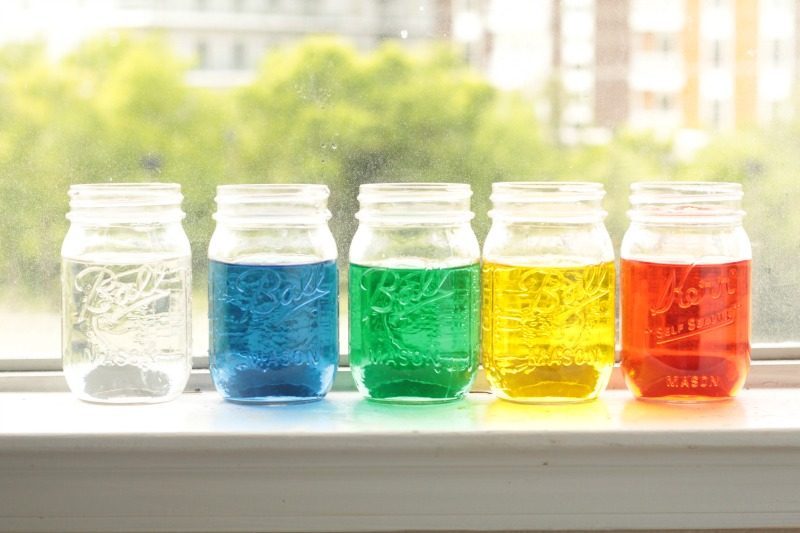 Place the jars in a sunny location. Let your jars sit for 1 hour in the sun.
After an hour, record the temperature of the liquid inside of each jar again.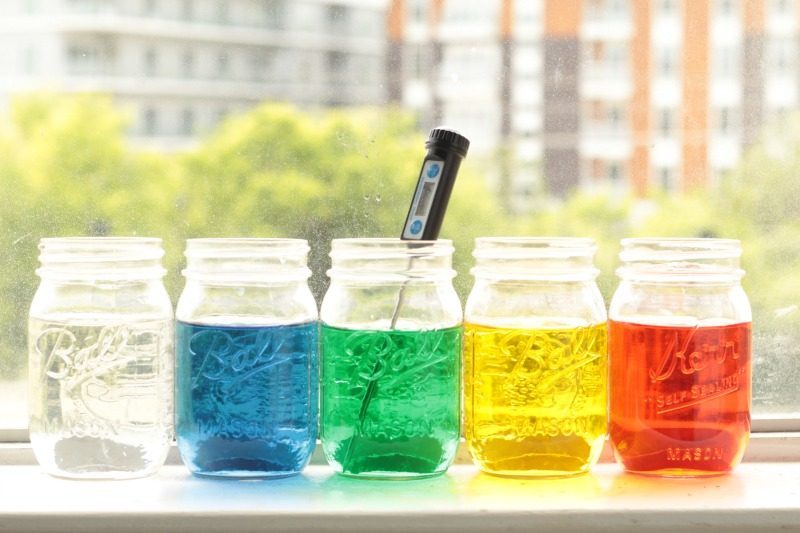 Here were our results:
Red: 74
Blue: 76
Green: 76
Yellow: 75
Clear: 75
All of the liquids increased in heat, thanks to their exposure to the sun. But the red, yellow, and clear jars were not quite as hot as the blue and green jars. This was the opposite of what the kids had predicted, as they assumed that blue and green would keep the liquid the coolest.
Color and Temperature Science Explained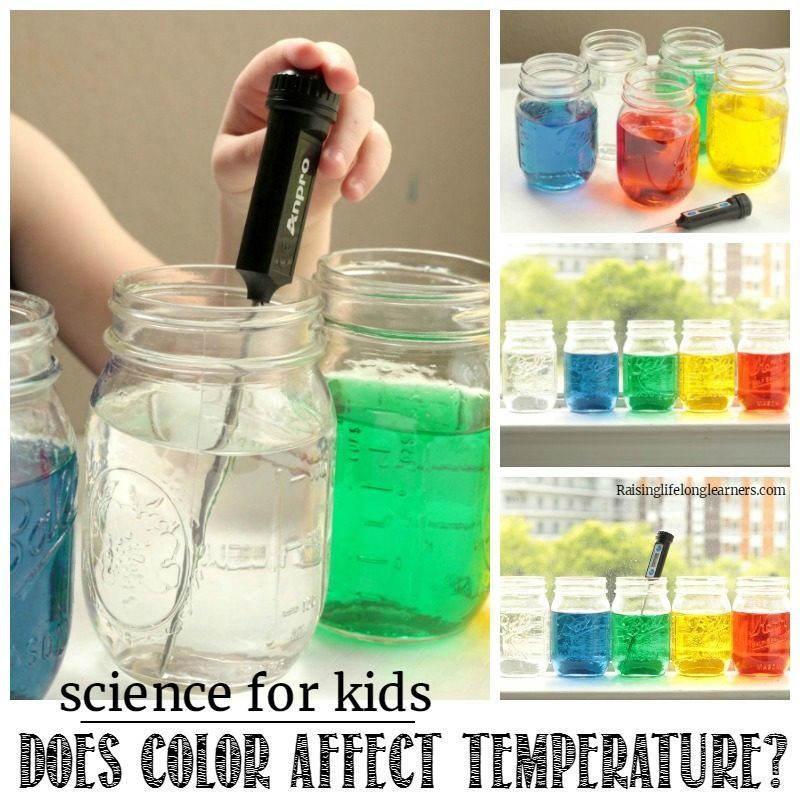 The color of a liquid can affect its temperature. This is because different colors reflect or absorb different parts of the light spectrum. But the most surprising thing about our experiment was that we found that "cool" colors are actually warmer than "warm" colors!
This happens because cool colors like blue, green, and purple absorb the infrared side of the light spectrum and reflect the cool side of the light spectrum back. This means they retain more heat than red, orange, and yellow, which reflect the warmer light and absorbs the part of the light spectrum that is less hot.
If you try this at home, make sure you come back and let us know what your results were in the comments!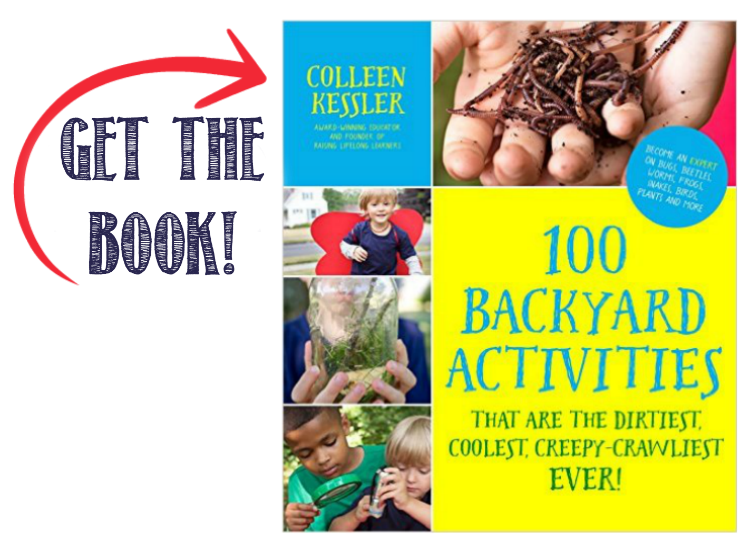 More fun science for kids: